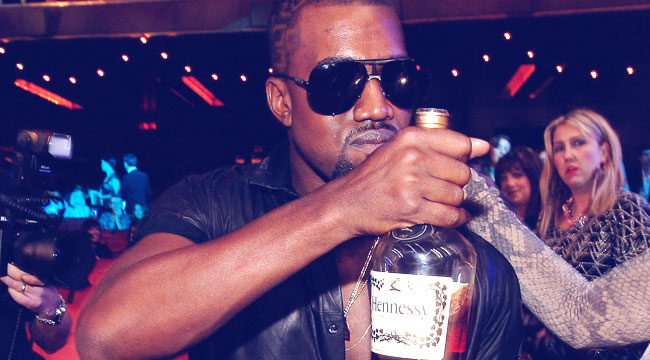 Brandy is a delicate and intricate drink and finding a cheap bottle is tough. With a spirit like vodka, you can grab almost any grain or starch (like a potato), distill it, filter it, and bottle it and you're good to go. Brandy takes way more time and effort.
First, you have to make a decent wine. That wine gets distilled and then aged for years in oak to give it that nice brown hue and beautifully mellow flavor on the palate. That's a long process with a long storage period that costs serious time and cash. Of course, shortcuts are used in some cases. It's not uncommon for the lower-end brandies to be unaged and instead colored with caramel to achieve that lovely brown hue.
A quick note on decimating brandy labels before we begin: In general, you'll see VS, VSOP, and XO around the name of the distiller, like "Hennessey VSOP." "VS" means "very special" and is a blend of at least two-year-old brandies. "VSOP" means "very superior old pale" and is a blend of at least four-year-old brandies. "XO" means "extra old" and is a blend of at least six-year-old brandies (sometimes this is called "Napoléon" as well). And, lastly, there's "Hors d'âge" which means the brandy is aged for up to ten years or just a long time past the other designations.
Of course, there are different words for this if the brandy is from, say, Spain. But let's stick with the French here as that's the bulk of what you're going to find stateside.
Korbel Brandy
California's Korbel Brandy is a great place to start your brandy journey. While this isn't exactly a brandy you'll be sipping by the fireside, it's a perfect cocktail base. In fact, Korbel is a must have for whipping up Wisconsin's favorite drink, the Brandy Old Fashioned. Grab some for your shelf and try swapping out whiskey for brandy the next time you're mixing cocktails. It's a pleasant change of pace.
Paul Masson Grande Amber Brandy
This award-winning brandy is a great choice for under 15 bucks. The American brandy is a blend of California grapes and wine-making and Kentucky-bourbon-country ingenuity, where the brandy is made and aged. Overall, you're going to get a nice, sipping brandy on the higher end designations. But even with their standard brandy (this one), you'll have a great base for cocktails and highballs.
St Remy French Brandy VSOP
St. Remy is a classic, very French gateway brandy. Its price point is the biggest draw here but the booze is backed up with a decent grape-forward essence. This one is a little harsh neat but works wonders with a little ice and soda. Or, shake up a nice Side Car and you'll be set.
E & J Brandy VSOP
E&J VSOP is a good brandy to have around the house. You can drink this stuff in a highball or cocktail, sure. It also works as a great dessert brandy. Pour some of this over a sponge cake or ice cream and you've got a nice boozy bump in that dessert.
Korbel Brandy XS
Korbel XS is the perfect Old Fashioned base. The "Extra Smooth" brandy is spiked with vanilla, spices, and orange zest to really amp up the old-fashioned-ness of the brandy. It also works great as a winter sipper. Make sure to get a nice big fire going in a fireplace before you pour one of these.
E & J Brandy XO
Back on the E&J train, their XO deserves some love. A lot of the edges are whittled away on this one, making it very drinkable in a snifter and an excellent cocktail base. Shake up few Brandy Alexanders with some high-quality cream, crème de cacao, and nutmeg and you won't be disappointed.
Raynal Brandy VSOP
Raynal is one of the biggest French brandies in the United States. It's the perfect balance between affordability and quality. Raynal has all the hallmarks of a very quaffable brandy for under 20 bucks: easy drinkability, mellow alcohol burn, and rays of sunshine in every sip. Try it neat first to get a feel and then rotate this one into your cocktail recipes.
Paul Masson Brandy VSOP
We can't go on without hitting on Paul Masson's VSOP. This is probably one of the best brandies you'll find for under $20 in the US. The aged spirits have mellowed nicely here and create a very enjoyable glass. There's a real sense of the grapes at play. Sip it or mix it, it's all good.
Metaxa Greek Liqueur 5 Star
Metaxa is a bit of a cheat. The Greek spirit is brandy that's then blended with wine. This process makes for a wholly unique experience where multiple aging processes have been combined into a dry grape booze. This one is often taken neat under the warm Greek sun, preferably with some fresh octopus and olives nearby.
Presidente Brandy
Mexico's Presidente Brandy is making big waves in the US. And with good reason, it's a great brandy at a good price. While you can drink this one neat or on the rocks, it really shines as a base spirit for a great cocktail. Shake up Brandy Sour (with an egg white of course) and enjoy.
St Remy Xo
St. Remy XO is a mellowed and very tasty brandy that's always around $20 a bottle. You get a nice gingerbread spice with an almost honey-like sweetness under the spirit of the grape. This one is worth trying neat first to get all the grape-y and oaky goodness. From there, mix it up!
Hennessy Cognac VS (half bottle)
Okay, the last four bottles on this list are half bottles. But we really can't go on without talking about them.
Henney VS is a great bottle of brandy from the Charente and Charente-Maritime region of France where the town of Cognac is — hence, it's called 'Cognac' and not just 'brandy.' You feel a burst of French summer sun with every sip of this one. There's a sense of spice and grape at play in the palate.
It's easy to drink this one out of the bottle a la young Kayne or mix it into your favorite cocktail. Dealer's choice really.
Courvoisier VS Cognac (half bottle)
Courvoisier and Hennessey kinda go head to head and each one has fans sure to claim their fave is better. Our take: they're both rather good in their own ways. Where Hennessey does lend itself to more of a mixing brandy, Courvoisier is a little easier to mainline like a boss. The edges are just a little smoother here. Still, we're basically splitting hairs.
Martell V.S. Single Distillery Cognac (half bottle)
Martell is another French classic. You get a wonderful sense of stone fruit orchards bathed in the summer sun with every sip. It's a delightfully complex brandy that has mellowed away almost all the harsh alcohol edges. It's the perfect drink to sip all night long.
Remy Martin VSOP
Remy Martin is hard to deny. It's a great spirit in general and a fantastic brandy overall. The alcohol is aged for at least eight years which brings out a sunny fruit orchard sense along with a nutmeg spiciness. This one is easy to drink straight all night. Just don't "walk around with an empty bottle of Remy Martin, startin' shit like some 26-year-old skinny Cartman" like Eminem used to back in the day.