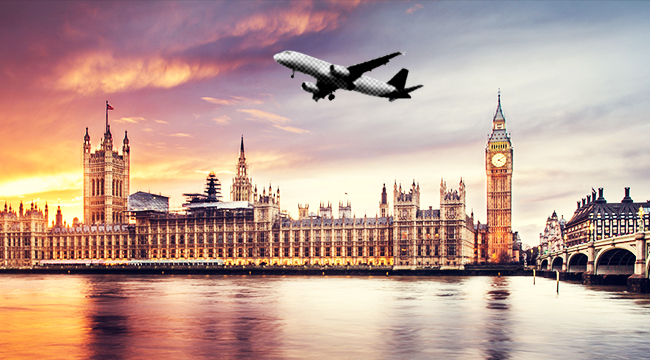 The idea of hitting the red button and launching an escape pod somewhere, anywhere else is pretty strong right now. Heatwaves are hitting hard and some cooler climes are pretty tempting right now. Maybe it is time to get away for a few days, to disconnect from the constant stream of madness in our feeds too. Travel allows you time to recharge and collect your thoughts while you're experiencing something new and visceral. Better still, we live in the age of cheap flights — so that escape is only one click away.
Below are some of the best deals on cheap flights and travel packages right now. These are the sites and Twitter feeds that you should be following and setting up alerts for. Prices will vary. Sales will pass quickly. You've gotta shop hard and act fast. Good luck out there and happy travels!
20% OFF LAST MINUTE DEALS WITH CONTIKI
An all-encompassing trip somewhere in the world is cheaper than ever. Contiki, the world's leading tour company for 18 to 35-year-olds, has great last minute deals that'll save you hundreds of dollars on trips worldwide.
Right now, last minute deals are up to 20 percent off. That covers food-focused tours of Thailand, crisscrossing European trips, and dream vacations to paradisiacal beaches all over the globe. Maybe it's time to finally take that dream vacation or kick off a round-the-world backpacking tour.
SECRET FLYING DEALS OF THE WEEK
If you're more a do-it-yourself traveler, then Secret Flying is going to be an invaluable tool for your adventuring. The flight aggregator has some awesome deals this week. You can get from New York to Cuba for only $267 roundtrip. Chicagoans can score a roundtrip flight to Costa Rica for only $244.
There's also a great deal from Portland (OR) to Beijing for only $495 roundtrip. That's a chance to go to the other side of the planet for less than 500 bucks. GO! Eat amazing food. Bring back dope memories of someplace completely different.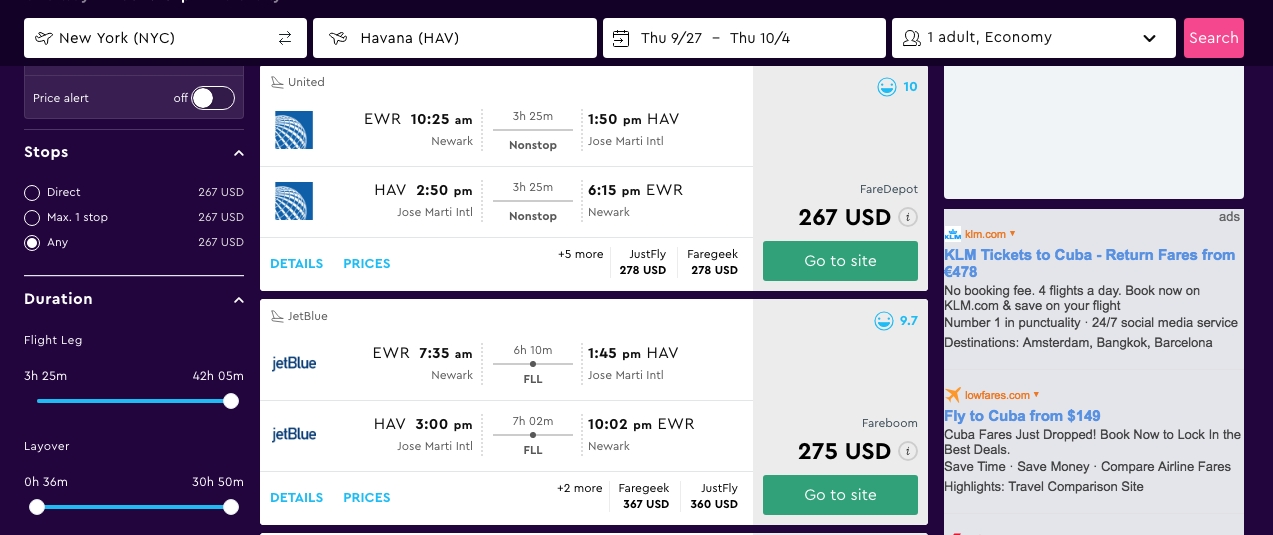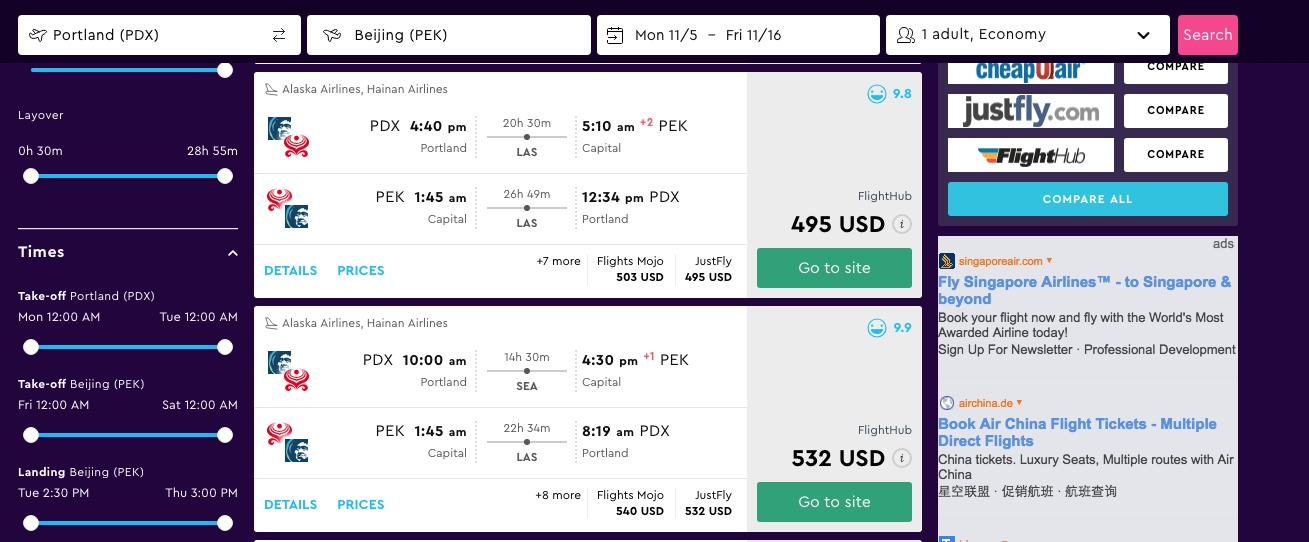 NEW NORWEGIAN ROUTES AND DEALS FROM THE USA
Norwegian continues to kill it in the budget travel game. They've just announced a new route between the US and Europe via Tampa and London (Gatwick). Flights will start this Halloween and are already only $199 one way. That's a great deal for Floridians looking to hit up foggy ol' London Town.
Likewise, Norwegian offers great deals across the board. Check out their fare finder to search for deals throughout the summer and well into the fall and winter. For instance, there's a $103 flight from New York to Edinburgh this October. That's a crazy good price that'll get you within spitting distance of some of the best whisky in the world.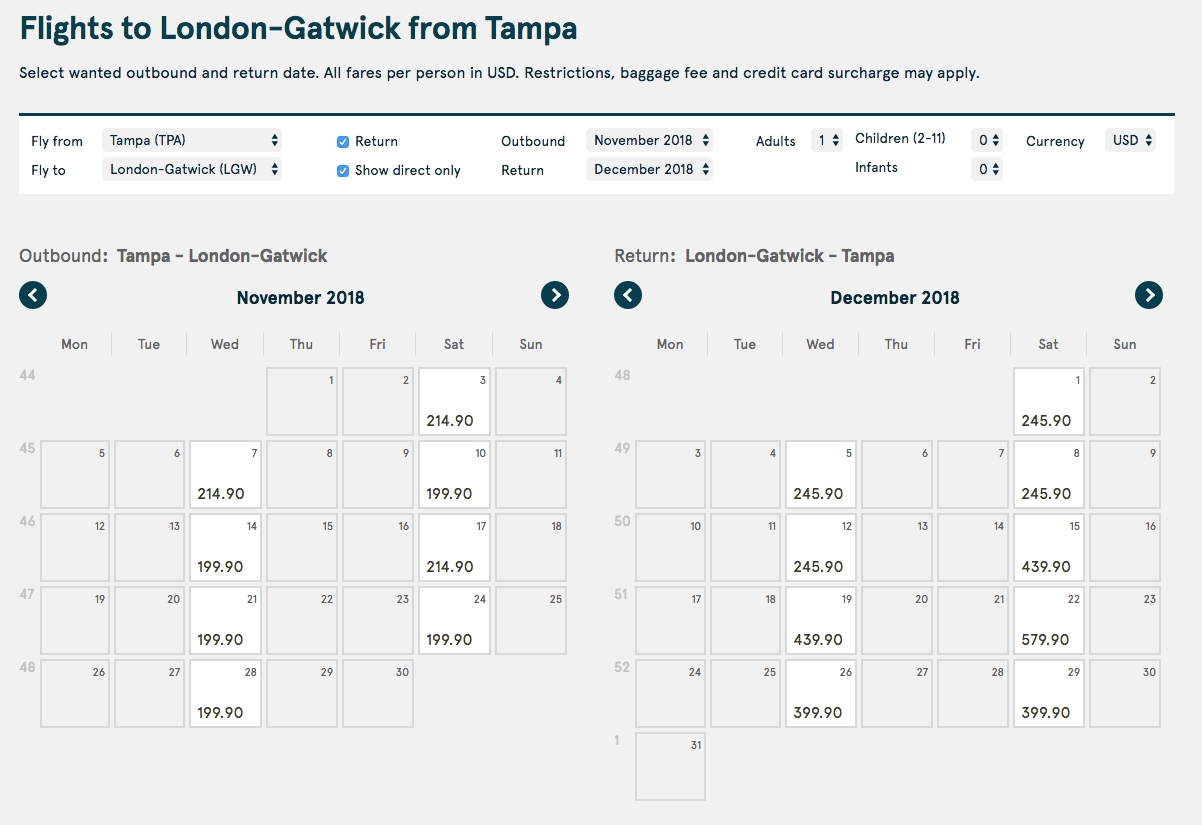 $99 FLIGHTS TO ICELAND ON WOWAIR
Wowair is keeping up with Norwegian by offering a slew of $99 flights from all over America to Iceland right now. For about $50 more, you can score one-way flights to destinations all over Europe as well. Let us assure you, summer in Europe is an amazing time to go. Fun and adventure await.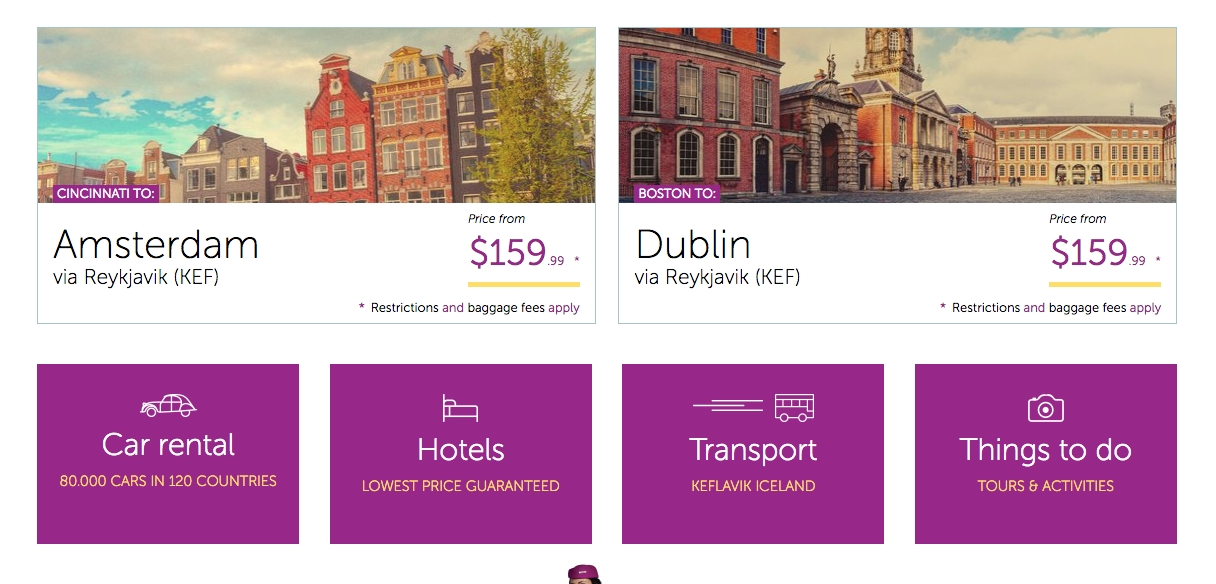 $250 FLIGHTS FROM HONOLULU TO SINGAPORE ON FLYSCOOT
Maybe it's Asia that's pulling your attention this year. That's great. It's never been easier or cheaper to get to that side of the world. FlyScoot operates several flights every week between Honolulu and Singapore (via Osaka). If you're looking for a fall break, then prices are going to be around $250 one way to get all the way to Singapore. That's just an unbeatable price for a flight that long.
Then, once you're there, FlyScoot has a long list of great cheap fares for the whole region that'll get to places like Thailand or Vietnam for less than $20 in some cases. It's a great time to explore somewhere new.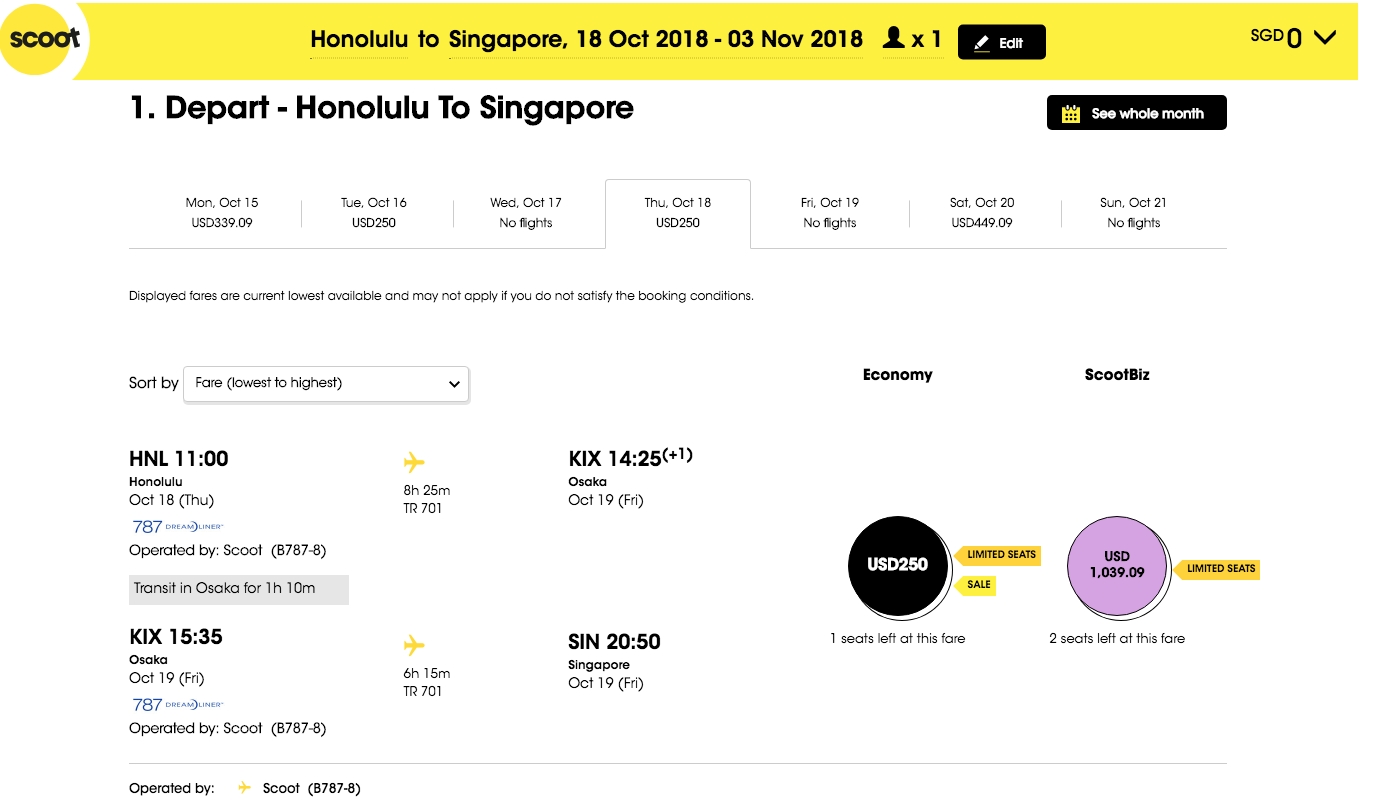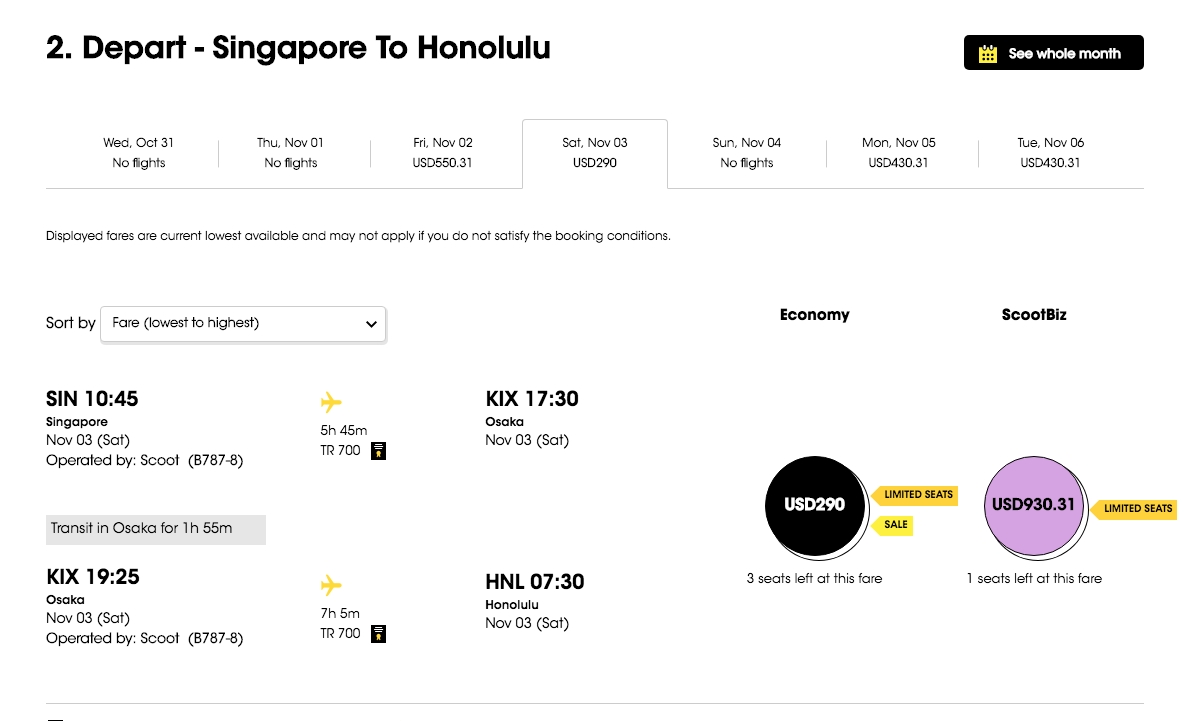 AIRASIA $21 FLIGHTS
If you do decide to pull that trigger and hit up SE Asia, then AirAsia is going to be your go-to for cheap flights from India to Japan to Thailand to Australia. Right now, they're offering $21 flights to destinations all over Thailand. Likewise, they're offering $60 flights to and around Japan, India, and China.
In between those price points, there are tons of great cheap flights to nearly every corner of the region. Now's the time to go!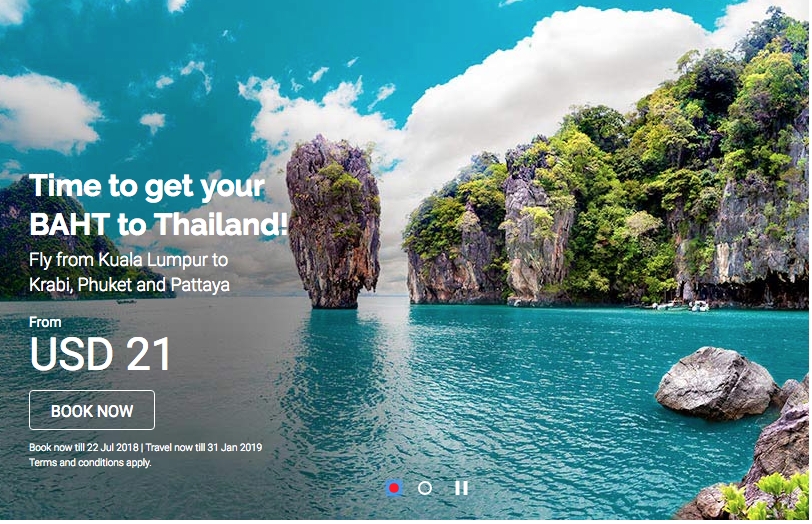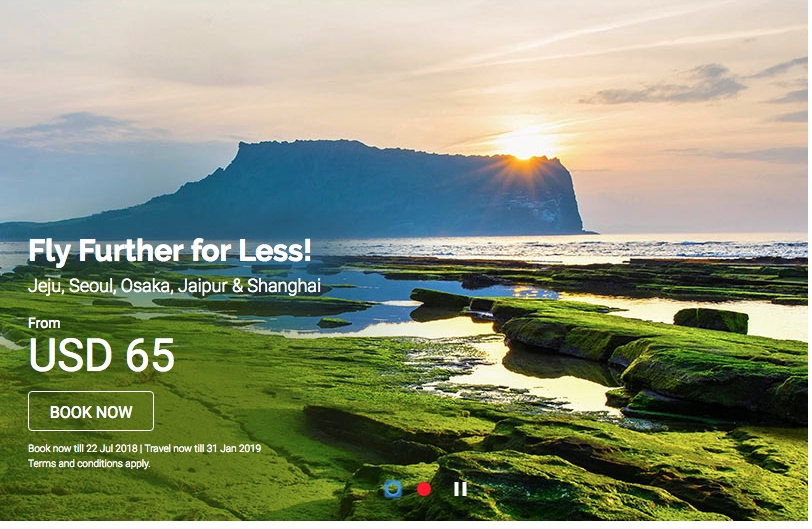 SOUTHWEST $69 SALE
Back stateside, Southwest continues to run summer sales. Their current $69 sale runs through this Friday and has a lot of one-way tickets discounted. You can score some flights for as little as $47 (Long Beach to Vegas). That's a flight for the price of a great meal.
Though the price point is set at $69, expect most flights to be closer to the $80-$120 range for longer or cross-country hauls. Still, that's a bargain to get around America, Mexico, Canada, and the Caribbean.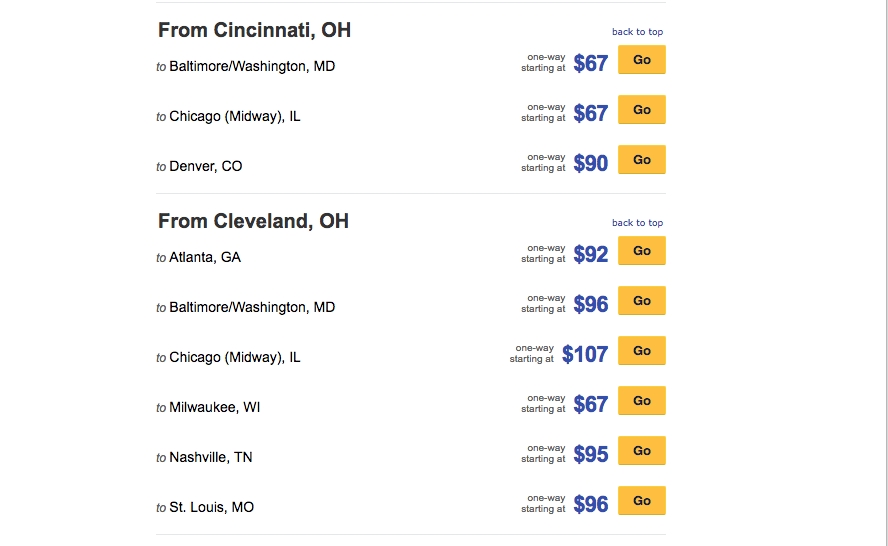 JETBLUE FEATURED WEB FARES
JetBlue is another great option for getting around America without breaking the bank. Their Featured Web Fares are always full of great deals. You can score flights from $55 to $150 one way all over the country. All that you have to do is enter your home airport and see what's cheap right now. Then go for it.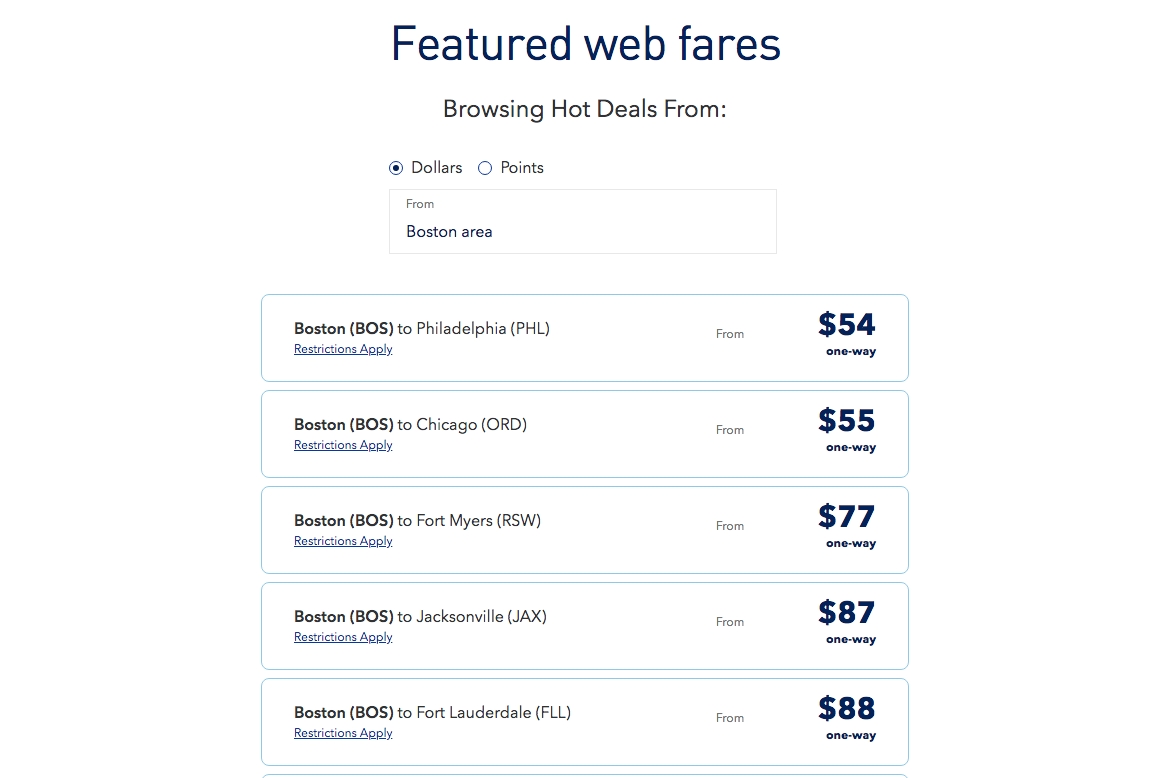 $25 FLIGHTS ON SPIRIT
Have you signed up for Spirit Airline's $9 Club yet? Well, if you have, you could be taking a flight across America for 25 bucks. And, even if you haven't, a lot of those same $25 flights are still only $55 if you're a non-member. That's a great price too.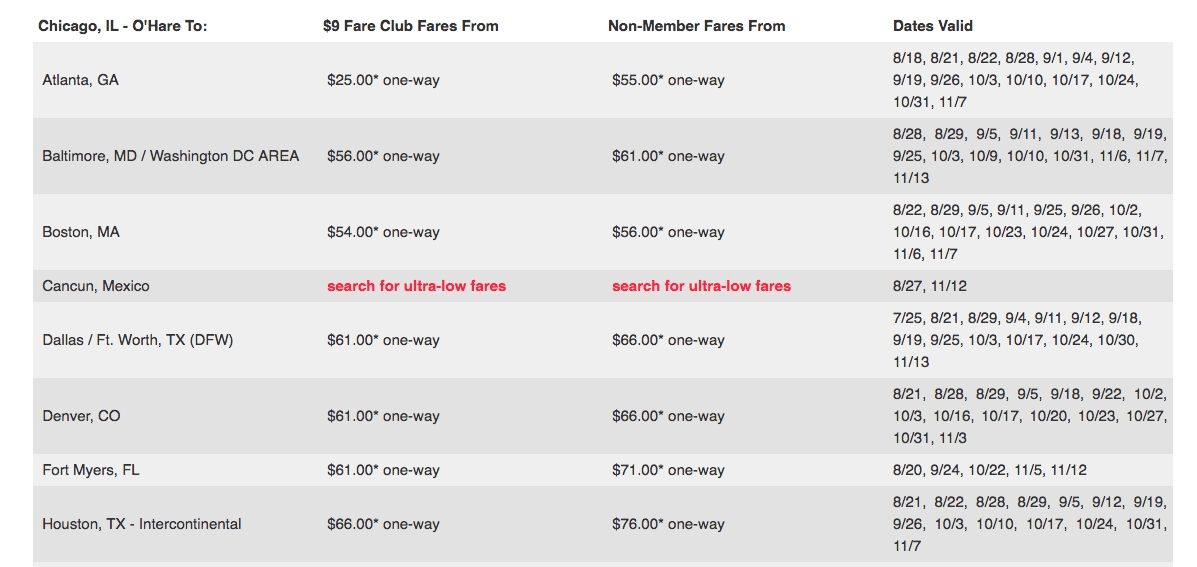 BIG DISCOUNTS ON INTREPID TRAVEL DEALS
Intrepid Travel is more than just a tour company. It offers adventurers the chance to partake in, for lack of a better term, epic trips to the furthest reaches of the globe. Granted, "epic" journeys need a little bit of forethought and planning. So, Intrepid is already offering "early bird" specials on Arctic and Antarctic expeditions in 2019 and 2020.
We know that that sounds far away but the discounts are up to 30 percent off. That's too good not to lock in.
HOTEL OF THE WEEK: ALDERBROOK RESORT — UNION, WA
We've talked about our love for the Olympic Peninsula of western Washington before. Now that summer is officially in full swing, we just want to give you a friendly reminder that the whole area is still awesome. The Hood Canal is a watersport playland. The oysters are still as dope as ever. The whole Olympic Mountain range and varied geographic terrains are waiting for your feet to do some summertime exploring, trekking, and maybe even some surfing.
A great base of operations to enjoy all of that is Alderbrook Resort on the Hood Canal in the tiny town of Union. The resort looks like something out of a postcard. It sits right on the Canal with access to all those fun watersports. The rooms are plush. The food is fantastic and local. The bar is on point. There's even a turntable in the lobby and plenty of board games in case you're rained in one day.
It's also on sale right now. Rooms throughout July are going for $189 per night for two people (on select days). That's a steep discount for a little rustic luxury. They also have other great offers that focus on local foods (all the oysters, yo). If you can stay from a Sunday to Thursday, you'll enjoy a 15 percent discount and a $150 food credit. All wins for an amazing property in an amazing corner of the country.