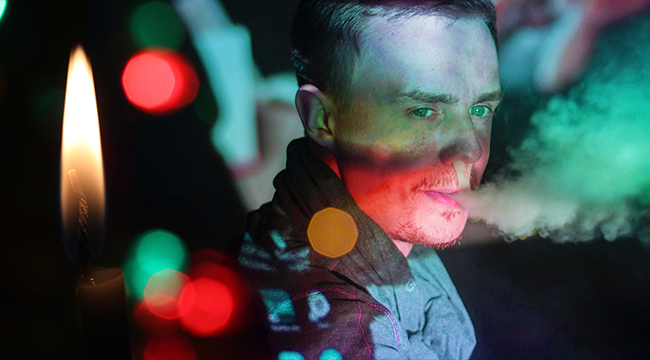 Let's be completely honest, the gift that a cannabis lover really wants is cannabis. But, in general, stoners do have preferences, and buying a joint for a real lover of bud can be like getting a fancy bottle of wine for a connoisseur. You don't want to end up with the wrong strain or grower. In the end, it's often easier to help them up their usage and appreciation game by getting them a weed-adjacent present.
Besides that, cannabis remains illegal in many states, meaning popping for some weed could invite the intervention of the authorities and no one wants cannabis for Christmas badly enough that they want you to run afoul of the law. It's easiest to sit in the comfort of your home and legally grab something from the list below.
THC Chemical Symbol T-Shirt by ZJ Designs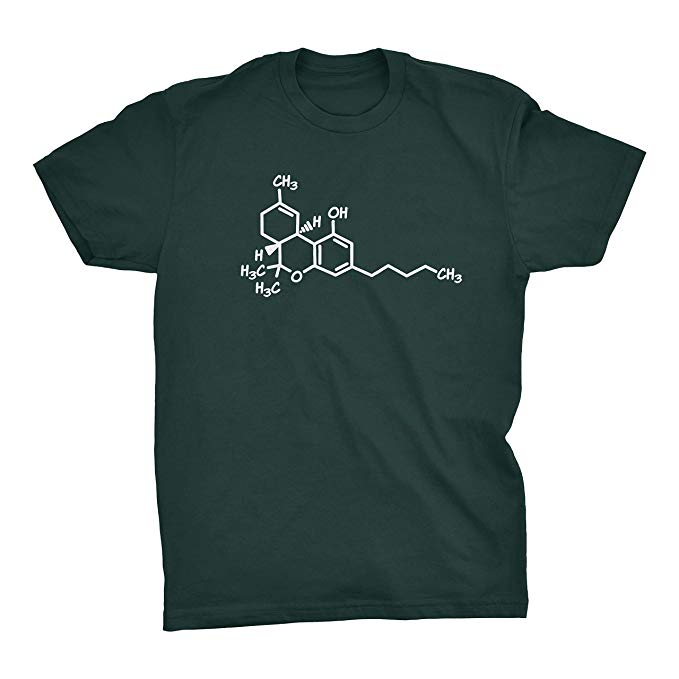 Wearing clothes emblazoned with pot leaves can be a little blunt (that pun just happened naturally; we're sticking with it). If the cannabis lover in your life wants to shout out that they are down with weed, but they don't wanna look like they are waiting for a hacky-sack game to pick up, this t-shirt is a bit more subtle. Featuring the chemical symbol for Tetrahydrocannabinol, it hints at a lifestyle without hitting other people over the head with it. Plus, it's printed on a super soft Hanes 4.5oz ringspun nano T-shirt. You are giving the gift of cool design and comfy apparel. That's gold.
Enamel Bong Pin by Wood Rocket
Enamel pins are having a real moment right now, so chances are there is a pot smoker in your life just looking to add another one to the existing collection on their denim jacket or backpack. This pick nods to cannabis use without sacrificing solid design. The clean lines and bright color make it completely cool.
For people who like their enamel pins a bit more kawaii, there's also an enamel bong pin that has a tiny little cute face. They both make for the kind of statement that invites conversation and compliments.
Matte Pocket Lighter by Zippo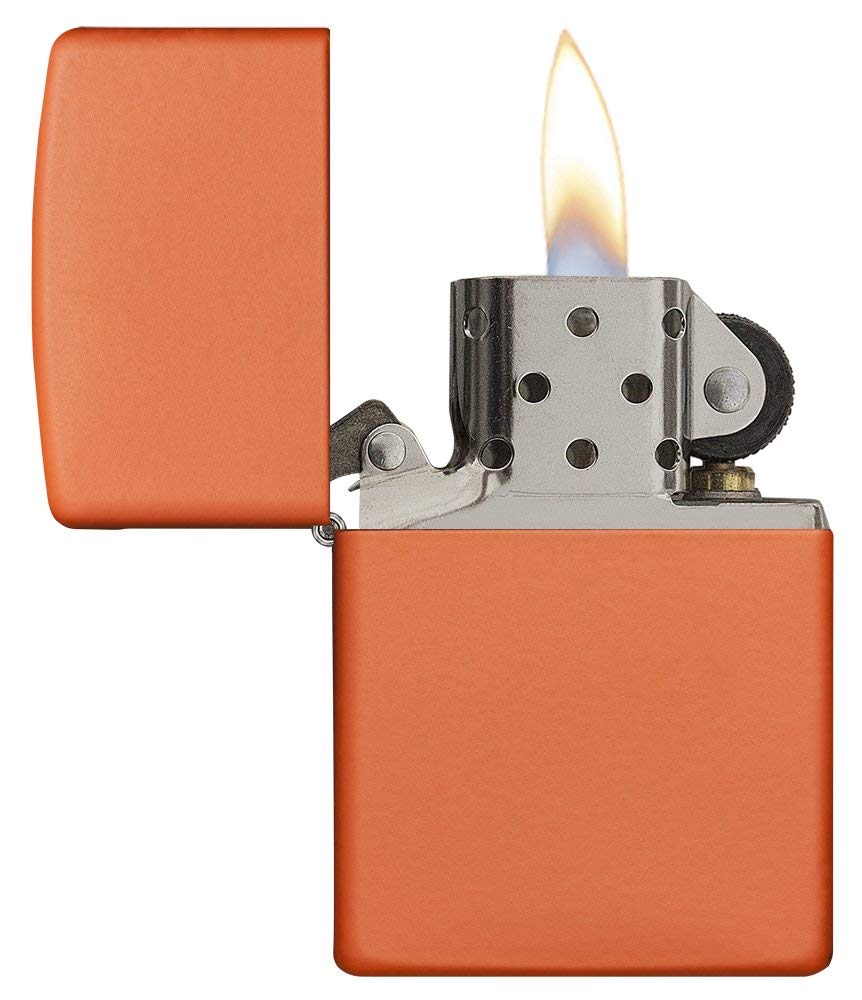 Most pot smokers have a rotating group of Bic lighters with varying degrees of usefulness. So it's a real treat to get a quality lighter that you can have at all times and fill when it gets empty. That's a damn sight better than searching jacket and pants pockets with optimism only to come up with some lint, change and another broken lighter that you inexplicably stick back into the pocket for the next search.
These Zippo lighters are beautiful. The matte finish makes them something your gift recipient is proud to own. And the fact that they are windproof means they work almost anywhere, which is great for smoking a bowl while camping or waiting to get into a show.
Rainbow Lava Lamp by Schylling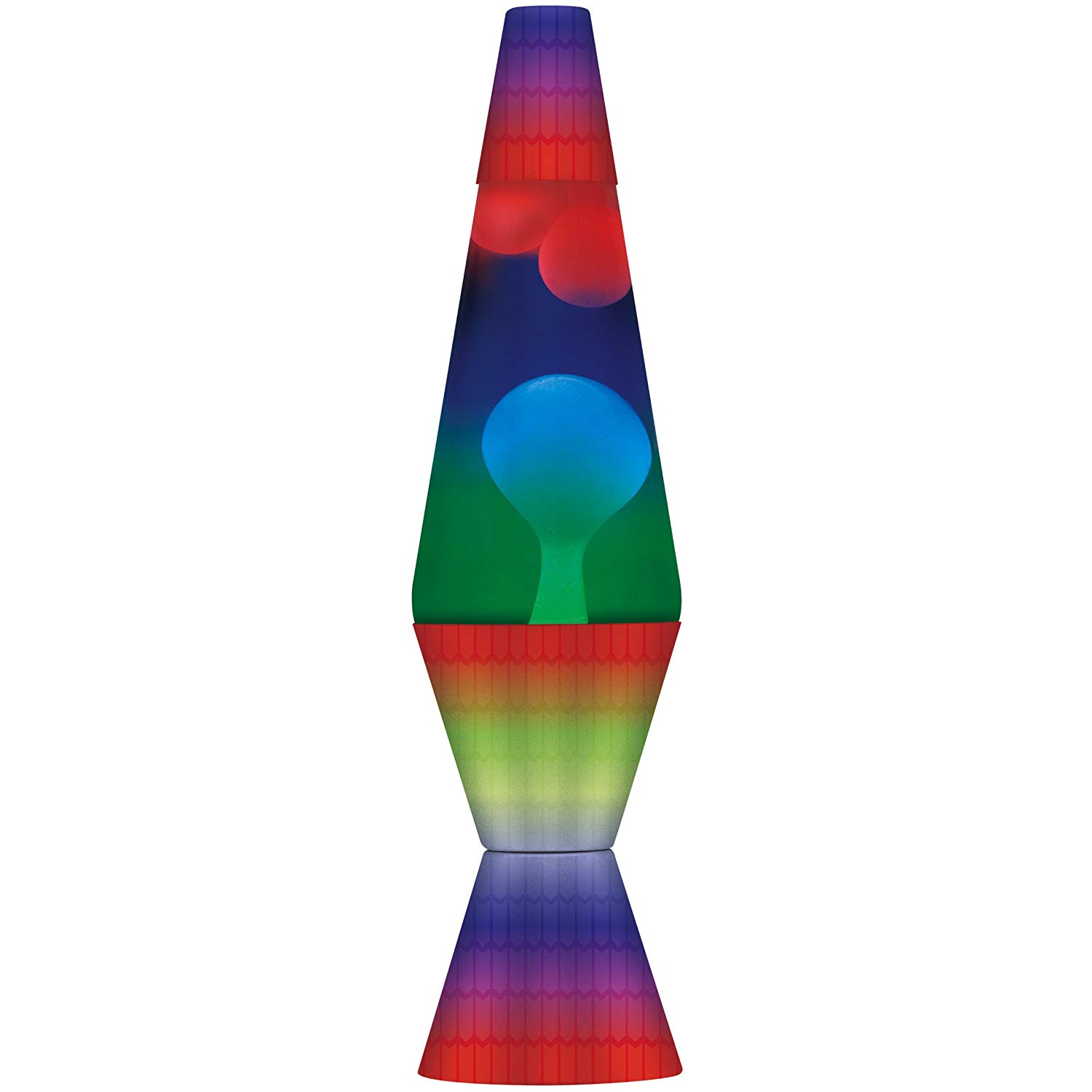 Yes, it feels like a bit of a cliché to give a pot smoker a lava lamp, but there is a reason that people who dabble in cannabis and psychedelics like lava lamps. Sometimes, you just wanna down an edible or smoke a bowl and sit in one place to enjoy watching the fluid movement of a lava lamp or some fish cavorting in an aquarium. Of the two, believe us, lava lamps are an easier gift to give. There are no living creatures for one thing. And, if you are gonna go the lamp route, why not get the most joyous, most gaudy options possible?
This rainbow baby is pure magic and sure to provide hours of quiet contemplation and giggles.
Amethyst Crystal Pipe by GOOKIT
Lately, crystals have had a big moment. Sure, there have always been people down with rubbing some quartz, but we're seeing a lot more of it as both part of the sex toy market (hello, onyx butt plugs!) and the cannabis market. If the cannabis lover in your life primarily has glass pipes and hasn't started using a crystal one yet, this is a really visually attractive gift with a purpose.
This amethyst smoking accessory will look great chilling on a side table and allows the recipient to get high. It's a win-win. Plus, amethyst is supposed (a million asterisks apply) to help with anxiety and insomnia, so maybe they'll enjoy that benefit as well.
Pipe Cleaners by Dills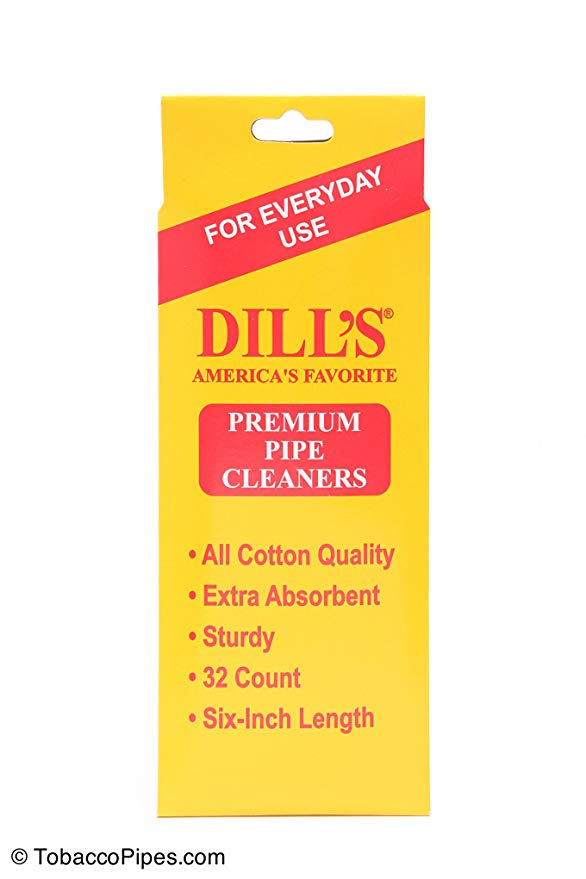 If you want to help a cannabis lover in your life to keep their gear clean, pipe cleaners are a great option. Sure, they are utilitarian, so it's a bit like buying someone socks. But socks come in handy and so will these. Nothing is worse than having collected resin and bud block your draw from your pipe, and a little cleaning can make a world of difference. Further, it works better to use proper tools than to scrape around with an unbent paper clip. Consider adding these to a pipe purchase for a more exciting overall gift. Or make them a stocking stuffer.
Rosin Kit by Rosineer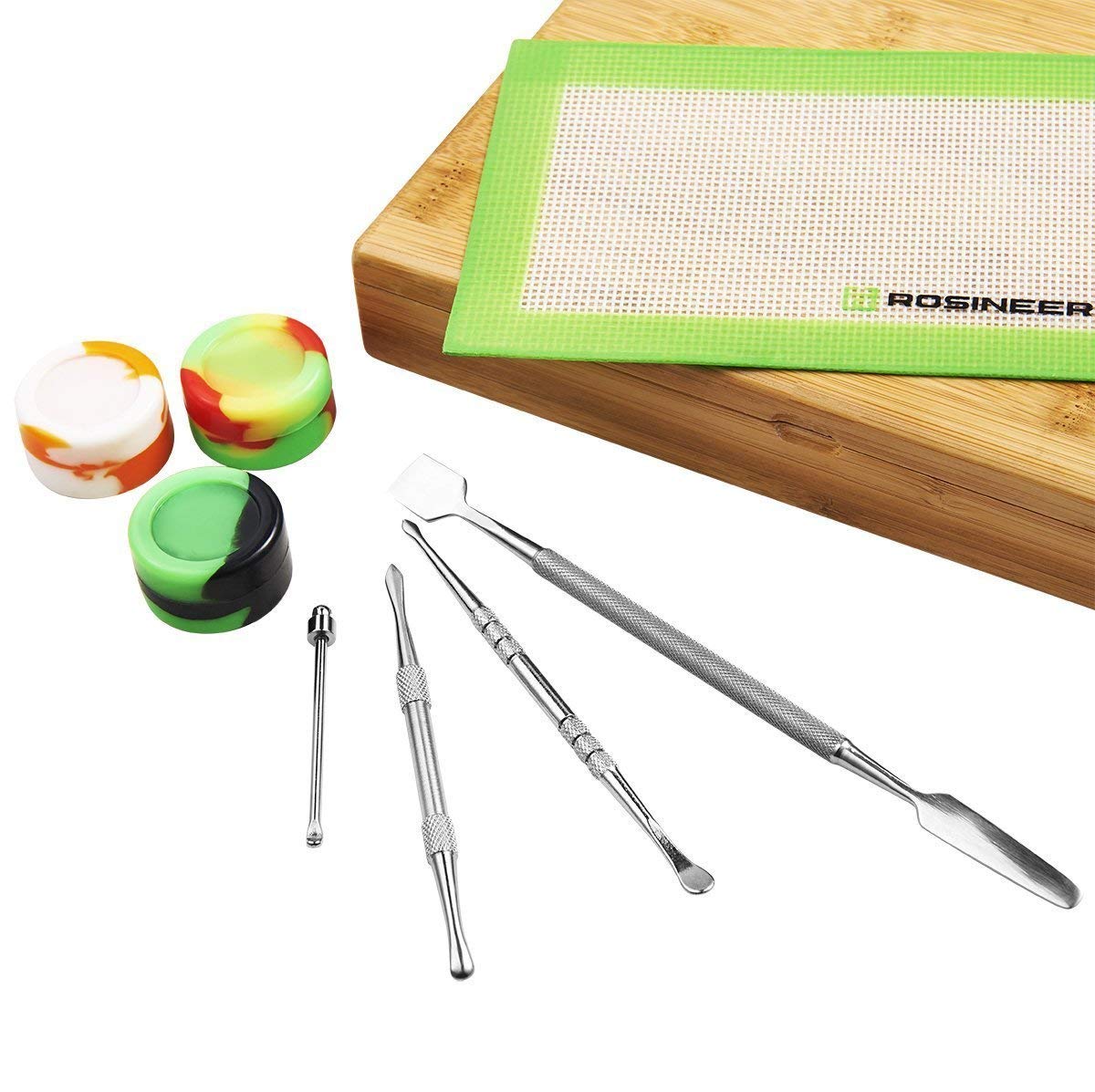 Flower is always going to be fun to smoke, but there is also a lot of fun to be had from concentrates. However, it can be a bit more difficult to work with than simple ground herb. For gift recipients who like this sticky treat, a silicone mat, some double-ended medical grade stainless steel tools, and some concentrate jars that all come with a bamboo carrying case can be exactly what's needed to make use super convenient.
"Hide That Pot Smell" Candle by The Fragrance Lab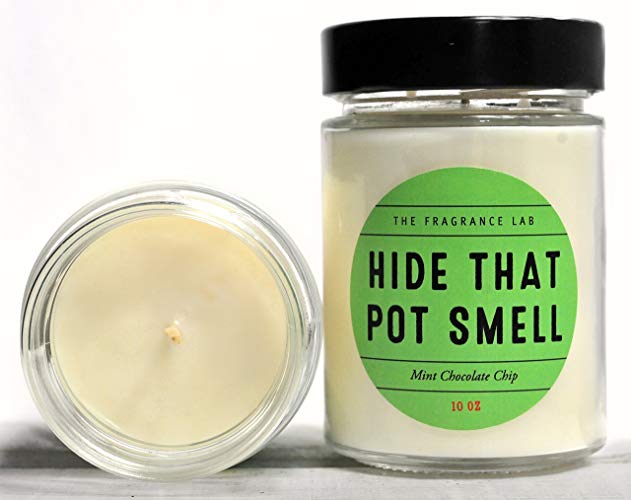 Now, most pot lovers enjoy the smell of their weed, but they also know that it can get them in trouble. If you are sick of spending time somewhere that reeks like cannabis and you are similarly tired of incense, this is a gift you can give to ease your own quality of living.
All of The Fragrance Lab's candles are hand-crafted in small batches, so it's for sure a superior gift. Plus, their use of high-quality soy wax and fragrance oils means the candles burn slowly and release a really pleasant scent. In this case, the scent is Mint Chocolate Chip, which may prove frustrating when munchies set in but will nonetheless make a room smell great for hours.
The Easy Cannabis Cookbook by Cheri Sicard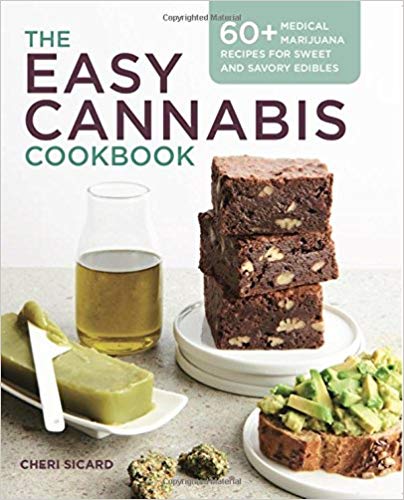 Author Cheri Sicard has been called the "Martha Stewart of weed" — so you'd better believe you can trust her to help you break into using the herb as part of your culinary endeavors. This book is great because it's filled with 60 reliable recipes that are easy to make and delicious to eat. It really helps to round out people's expectations for edibles, too. It doesn't all have to be brownies and candy. It can just as easily be eggs benedict. Plus, Sicard's book talks about dosing, so lightweight users can make sure their dishes are gonna get them high without landing them on the kitchen floor for hours while they beg to come down. Edibles can mess you up for sure, and this cookbook helps mitigate that.
Decarboxylator by Ardent
People who cook with cannabis know that activating your flower is necessary before you can access the potency of the THC. And how do you activate it? With heat. This is called decarbing. A lot of people decarb using ovens and toaster ovens. But that can leave your entire residence reeking of weed. Plus, the amount of power being used is worth considering. The Ardent Nova makes decarbing super easy, eliminates most of the odor, and uses very little power.
If you are inclined to pop for this rather spendy present, know that it will get regular use by any recipient cooking with cannabis.
Locking Stash Box with Odor Control by Stashlogix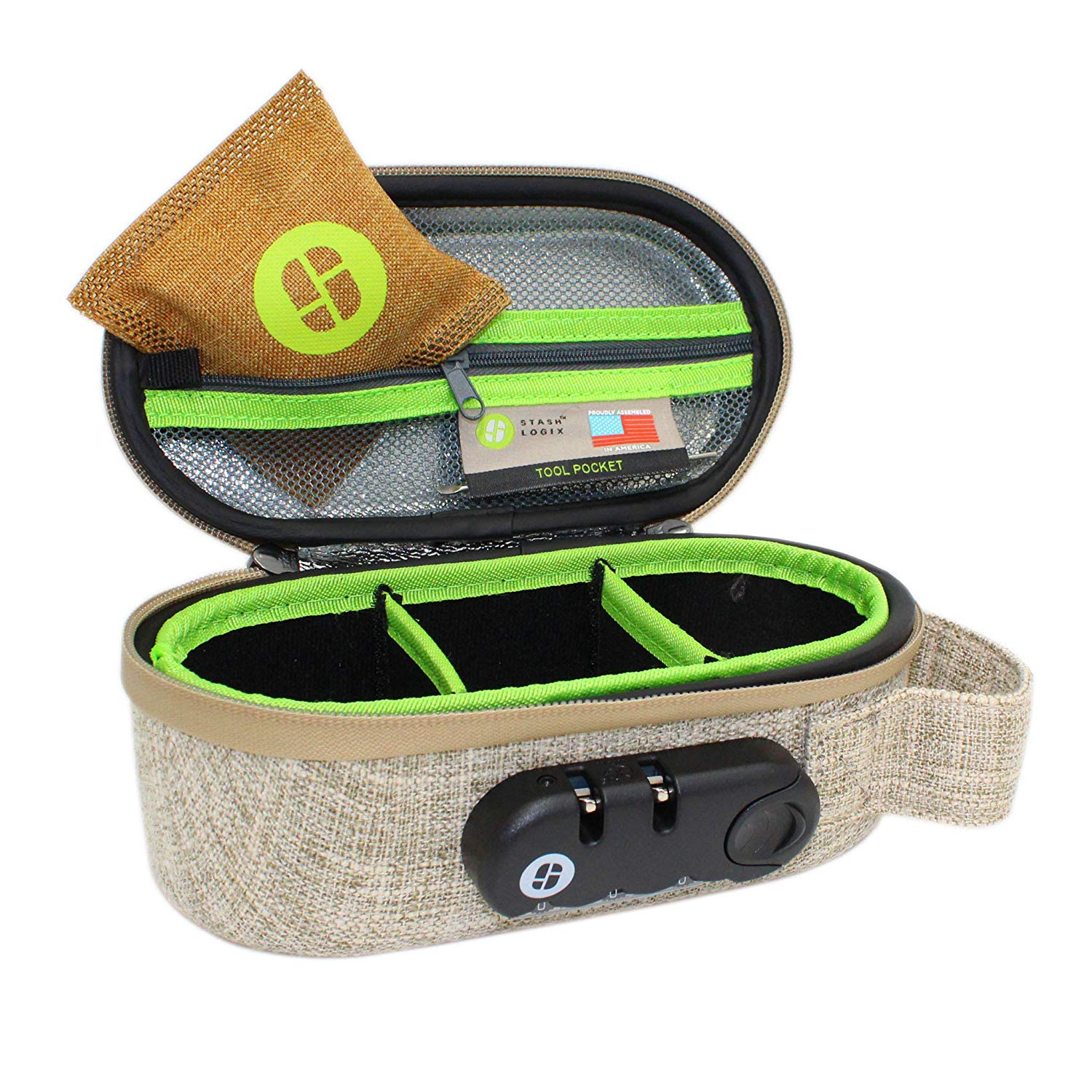 You can technically put your weed in pretty much anything. A clean, recycled glass jar is sufficient. But there is something luxe about having a nice, dedicated space for your stash, which is where this sweet locking stash box comes in. Not only is it roomy enough to hold a fair amount of bud and paraphernalia, it has adjustable padded dividers, replaceable absorbing packets to grab and hold in the skunky smell of a person's weed, and has an integrated combo lock. It won't really keep out a dedicated pot thief, but it will keep out roomies, pets, kids, and overnight guests who rummage through your stuff while you shower.
Grinder Kit by NeraNera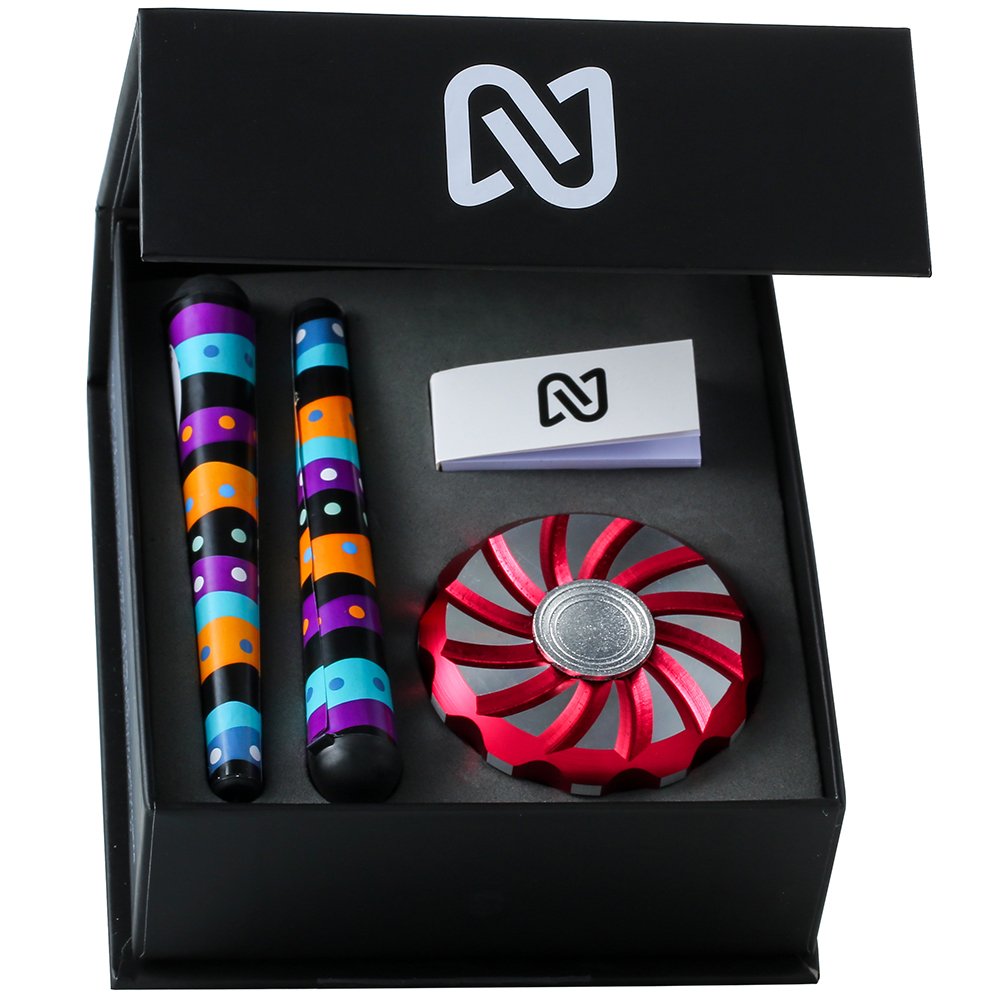 Everyone needs a grinder, and though most herb smokers have their own, no one says no to an extra, especially one this fun. This kit comes with a spinner grinder and smell-proof plastic tubes that fit joints (even ones with filter tips). Plus, all the pieces are really pretty. The kit is a nice blend of form and function. We don't know a single joint user who isn't down with plastic storage tubes, and these colorful ones are so major that they take a staple and make it cool. And, as it all comes in a gift box, it makes for a nice looking present.
Glass Pipe by HAAC
A person really can't have too many glass pipes. If the stoner in your life is really good at being high and keeping everything tidy in a stash box, they are probably fine with one because they always know where it is. If, however, said stoner is like the rest of us, that shit is always getting misplaced. Because of this tendency to get high and forget where things got set down, most people like having backups, even if you just keep one for travel and one in the car and one in a backpack, and one in the living room. The more, the merrier.
This attractive glass pipe is good quality, makes for an awesome main or spare, and has Santa on the box, so you know it's holiday ready.
Smell-Proof Fanny Pack by Skunk
For some people, the fanny pack will always be synonymous with dads on vacations, but they legit have made a comeback in the last year and are considered stylish. Cannabis lovers who are down to rock the pack will appreciate this model, which blends the basic fanny pack with details made for a pot smoker. Firstly, the pack has a carbon filter to eliminate the smell of any bud kept in it. Plus, the zipper is waterproof and includes a combo lock. And, the large pocket has inner zipper compartments for ease finding the things inside it. There are eight colors to choose from, so pick the one that best matches your cannabis crazed friend or family member.
Ashtray by Rockin Gear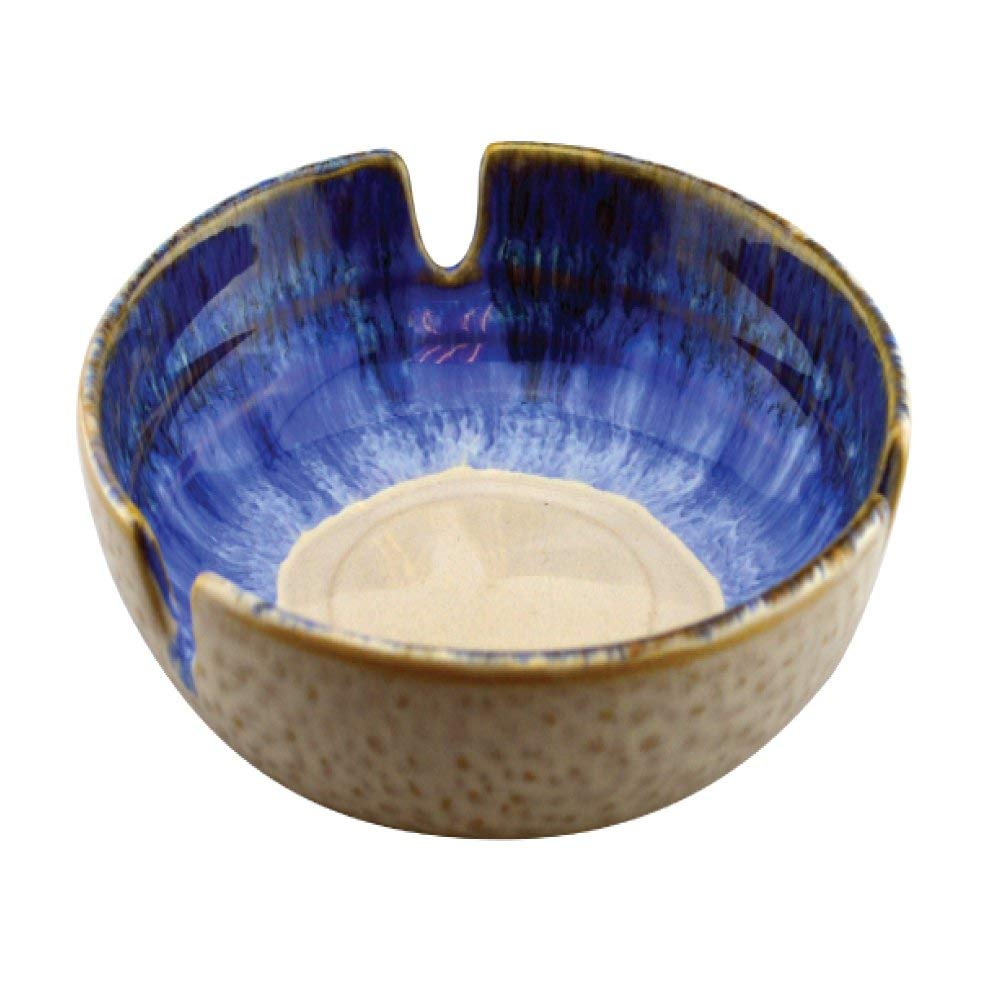 There was a time when ashtrays were everywhere. Now, with a decrease in smoking, it can be hard to find one that's not a piece of crap and is actually attractive. We like this hand glazed option for emptying out spent herb after a smoking session. The wide basin makes getting everything in it easy peasy, and the depth keeps ash in it. Plus, it's this beautiful mix of sea blues and sand tones that remind us of the ocean. If this isn't the right aesthetic for your beloved stoner, don't discount how much an ashtray is a solid gift. Look for one that is perfect, and rake in the gratitude.
As an Amazon Associate Uproxx may earn commission on qualifying purchases. Uproxx occasionally accepts merchandise for sampling or testing.