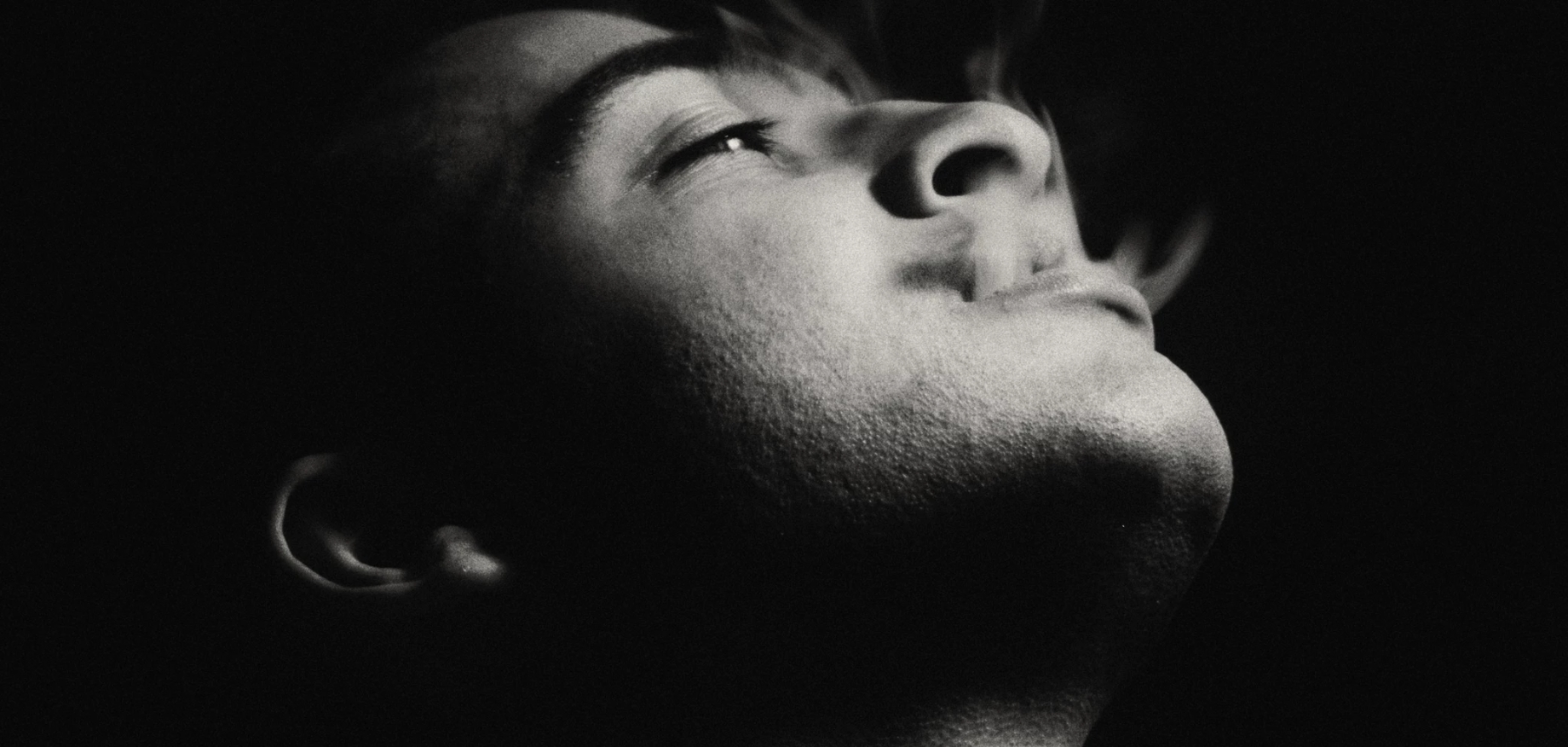 There's that nice little lull between Halloween and Thanksgiving when you get to wear sweaters and drink peppermint mochas but you aren't yet attending a thousand parties, brining turkeys, and spending money you don't have on presents for people you don't actually like. But the week leading up to Thanksgiving seems to be the jumping off point for a thousand winter stressors and we all deal with the anxious days that follow it in a variety of ways.
One of these is cannabis. In order to help those of you who are down with weed make the most of your smoking or vaping sessions, we asked Brian Robinson, the manager of New Vansterdam in Vancouver, Washington, to name the best strains for relaxing without turning into a vegetable. He was happy to help. With years of experience in the field, he knows his cannabis in a way that exceeds that of the casual user, and we're always down to learn more from an informed professional.
Robinson's tips focus on two types of cannabis. Here's his governing philosophy. "Indica Dominant strains would probably work best for relaxing post stress. Also, CBD rich strains do a great job of relieving aches and pains."
Check out his suggestions in full and get to a dispensary to snap up some instant chill.
Girl Scout Cookies
Good old GSC is a classic (and one that we have written about before). Robinson picked it because it is a 60 percent indica-leaning hybrid. But he also noted: "Cookies strains tend to have a fresh baked cookie flavor and smell." That's pretty awesome. Also awesome is that the blending of OG Kush and Durban Poison (the parent strains) allowed growers to get the THC levels to a heady average of 25 to 28 percent. That is some stoney stuff, so use sparingly.
The high lasts for hours and will probably include waves of laughter and some severe munchies. Be sure to keep some Christmas cookies or Moose Munch close at hand because you are going to want to eat everything. This could, in fact, be the perfect way to mow through Thanksgiving leftovers or your great aunt's frutcake.

Headband
Robinson explained that the strain known as Headband on the west coast is called Sour Kush on the east coast. And the 50/50 hybrid is perfect because it is what he calls a "time and place" strain. "It does a good job," Robinson explains, "of reading your mood and matching it." So you can count on the indica part to engage if you want to ride the couch and get into some stop-motion Rudolph action. Or you can smoke a bowl and the sativa part of the strain can help you through a light hanging or cleaning session. How perfect is that?
This is another strain whose heavy hitter parentage (OG Kush, Master Kush, and Sour Deisel) have it delivering a THC content as high as 27 percent, so be cautious lest ye end up couch locked. And the name references the feeling of pressure that develops in your temples when you use it. It's caused by THC dilating your blood vessels. In addition to this sensation, expect a reduction in anxiety that should make socializing a lot more fun.
Himalayan Blackberry
This pick, which owes its existence to sativa Nepalese and the indica North Indian, is heavy on the indica. But Robinson sold it very well by stating: "It has a really nice sweetness to the smoke, and the high is like a nice warm blanket or a big hug." Who doesn't want that when they're struggling through cooking a meal for twelve, navigating the office party, or trying to get things wrapped in time for an ugly sweater party? We would add that this strain can be a sedative, so people who get insomnia from winter anxiety, may want to use it regularly as part of their sleep regimen.
Robinson is absolutely right about the sweet taste, which also carries berry notes and an earthy quality. You get a lot of the Kush overtones, which are pungent and floral, when you smell it, but the taste is more like a grape fruit-snack. It's definitely worth a try.
CBD White Widow
Robinson calls this a "perfectly balanced 1:1 hybrid." It's one of the most well-known strains on the globe for a reason. This blend of the South American sativa and South Indian indica has been on every Amsterdam coffee shop menu since its invention in the 1990s. It's a classic. Expect to feel a surge of euphoria and energy from the jump, meaning you will want to socialize and get into some creativity. This might be ideal for gatherings and for things like putting together cards, making paper snowflakes, and decorating your home. At least one tree will need to be bedecked in ornaments while you are high on this stuff.
The flavor is a little like potpourri, with floral, earthy, and woody notes. Its terpenes aren't the ones that typically read as tasty, like the more sweet or citrus ones. But if you appreciate a more Kush taste, you will surely like it.

CBD Yummy
Usually 2:1 CBD/THC, Yummy is a NorCal strain bred by crossing White Dog and Granddaddy Kush. Of it, Robinson says: "This one typically has pretty low THC, but it puts you in such a good mood. Happy euphoria." It truly is odd that this potent strain uplifts the hell out of you without compromising relaxation. The chill is gonna hit you in some pretty big waves with tingles and the easing of tension in your muscles. But you won't feel tranquilized. You might get a little fuzzy, but mostly, you're just blissed the fuck out. And, it perks up the appetite, so use it to enhance any of the many holiday food activities.
We like the strange grape and mint smell. When you smoke it, you get a little of the mint and a lot of pine with a shockingly smooth exhale. It's not exactly eggnog flavored, but the taste is kind of holiday-y.
Bonus
Lemon Kush
If you have read any of our previous strain guides, you know that we are ride or die on strains with a citrus profile. Tangie por vida! So, when we needed to fill out Robinson's strains of choice with a few extra homer picks, there was no doubt one of them would be orange or lemon flavored. This cross between Lemon Joy and Master Kush is a perfectly balanced hybrid with a sweet, lemon scent when buds are intact. When you grind them, you get all that dank Kush odor. This strain offers a creeping high and an enhanced sense of focus. This is a good one for taking in a show or film. It is also a solid asset when doing some holiday crafting. Wanna spend three hours meticulously making a single ornament and pondering the historical importance of glitter? This is the strain for you.
And yes, when it comes to taste, we love it. The aftertaste is all tangy and citrusy. And because it is bred with Kush instead of a Sour D, there's no ammonia or diesel fuel taste messing it up.

Banana OG
Banana flavor is typically gross. But Banana OG is a nice enough high that we'll overlook that. This 60 percent indica hybrid is a cross between OG Kush and Banana Kush, making it a pretty mild smoke with a sweet taste. The high is long-lasting and balanced throughout. It'll take a little bit of time before you realize that it has set in, but as soon as the high arrives, it will be pronounced, hitting both your brain and body. You might feel like your thoughts are skipping around and there can sometimes be a bit of dizziness. However, if you need something powerful to get you through yet another family gathering, this will do it in a big way.
The smoke on this is a little harsh, so take small inhalations until you are fully acclimated. And this strain is super pungent, so don't think that a secret one-hitter will stay that way if you sneak off to toke up. Definitely look for somewhere totally private. When you do hit it, you will get a flavor that is slightly tropical and a bit like incense.