January is an exciting month for new whiskey. Mostly, that's due to a bunch of late December releases hitting shelves and everyone being a little too busy and distracted to notice it all. Luckily, January is a long month with plenty of time to appreciate new whiskeys so let's name some great whiskeys that you should be looking for and drinking right now.
For this list, I pulled 12 whiskeys that popped on my radar over the last couple of weeks (some of them in the last couple of days) that are easy(ish) to find right now. These are the new whiskeys that you should be excited to drink because they're all really f*cking good. That in turn means that these whiskeys aren't ranked. That'd defeat the purpose and also be a little mad. There are some whiskeys on this list that transcend ranking due to their pure greatness. That also means that some of these aren't going to be on every single shelf around the country — so happy whiskey hunting out there, folks.
Let's dive in and find you a great whiskey to drink this January!
Also Read: The Top 5 UPROXX Bourbon Posts Of The Last Six Months
Johnnie Walker Blue Label Blended Scotch Whisky, Limited Edition Year of the Rabbit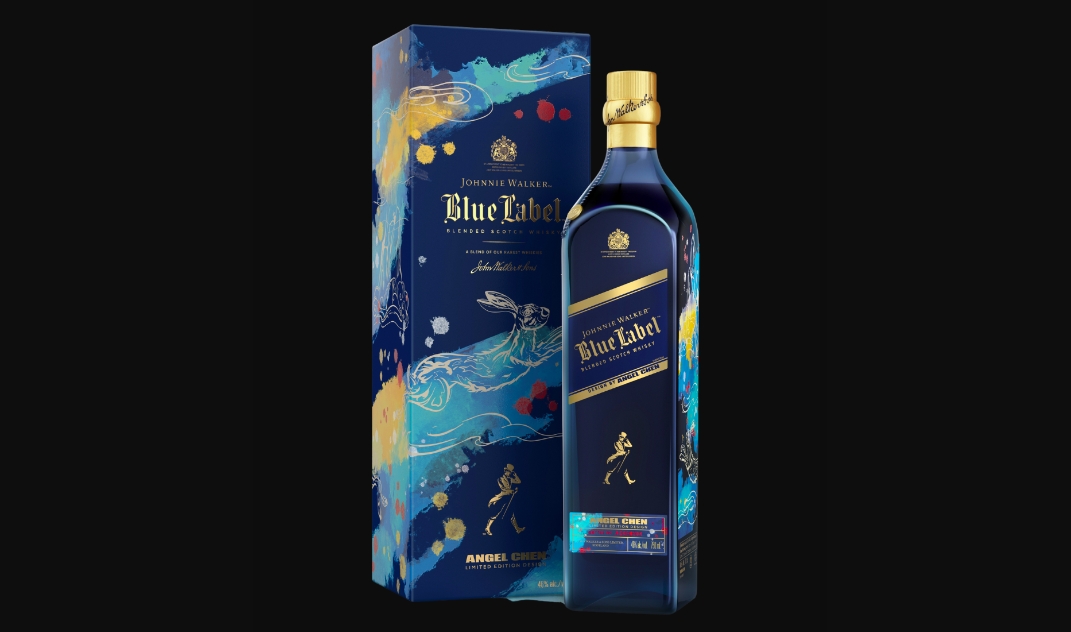 ABV: 40%
Average Price: $232
The Whisky:
This is the mountaintop of Johnnie Walker's whiskies. The blend is a marriage of ultra-rare stock from extinct Diageo distilleries around Scotland. That's just … cool. This expression is all about barrel selection and the mastery of a great noser and blender working together to create something special.
Beyond what's in the bottle, the actual bottle is also really freakin' cool. This year's Chinese New Year design was created by rising fashion star Angel Chen. Chen interpreted the Chinese rabbit Zen sign for a stunning bottle and box design that hinges on the ethea of mercy, elegance, and beauty.
Tasting Notes:
Nose: The nose on this one feels like silk with soft malts, dried plums, good marzipan, old boot leather, mulled wine spices, and a whisper of fireplace smoke.
Palate: The taste layers orange oils into the marzipan as rose-water-infused honey leads to a line of bitter dark chocolate that's touched with smoked malts and nuts.
Finish: The end has an even keel of velvet mouthfeel next to floral honey, soft smoldering smoke from a fireplace, and old dried fruit.
Bottom Line:
Johnnie Walker Blue Label really is that good. It lives up to all of the hype. Add in a collectible and dazzlingly beautiful bottle and you have a must-have bottle of whiskey for January 2023.
Barrell Bourbon New Year 2023
ABV: 56.77%
Average Price: $85
The Whiskey:
Barrell's New Year Bourbon is one of the most beloved releases of the year. This year's batch is made from a grouping of five, six, seven, eight, and 10-year-old straight bourbon whiskeys distilled in Tennessee, Indiana, Kentucky, Ohio, Wyoming, New York, Texas, and Maryland. Those whiskeys were batched in Kentucky and bottled as-is.
Tasting Notes:
Nose: This is a classic bourbon on the nose with deep flavors of buttered buttermilk biscuits, salted caramel, singed marshmallow, Almond Joy, cherry cream soda, and a touch of Nutella and maple syrup.
Palate: The palate leans into cherry root beer with a hint of vanilla cream soda next to eggnog spices and creaminess, old dried roses in older leatherbound books, and a whisper of red peppercorn cracked over some sweet pipe tobacco.
Finish: The end has a candied chili pepper vibe next to burnt orange, marzipan, and creamy dark chocolate with a hint of walnut and cherry saltwater taffy.
Bottom Line:
This is a pretty easy win for January 2023. It's a bottle that's specifically made for celebrating the new year. That aside, this is also a very tasty and unique bourbon that's sure to wow novices and aficionados alike.
Frank August Single Barrel Kentucky Straight Bourbon Whiskey Barrel No. 0002
ABV: 62.05%
Average Price: $159
The Whiskey:
This brand-new release from awards-favorite Frank August dials things into a single barrel of whiskey. The whiskey in the bottle is a 5.1-year-old Kentucky bourbon from an undisclosed source. That barrel is bottled 100% as-is with no cutting, filtering, or fussing.
Tasting Notes:
Nose: This is a very classic Kentucky bourbon nose with big winter spice notes tied to barks and buds with a hint of nutmeg before leaning into oily vanilla pods and salted caramel chews with a nice hint of apple cider and black cherry cola.
Palate: Clove buds, cinnamon bark, and allspice berries lead on the palate with a hint of chili pepper spiciness before a lush sense of vanilla white cake with toffee frosting and burnt orange creates a luxurious mouthfeel with a hint of alcohol warmth.
Finish: The end arrives with a deeply classic vibe that's slightly tied to old oak cellars next to cherry bark, old bottles of vanilla, and easy-going salted caramel sweetness next to a hint of apple cider tobacco rolled with cinnamon bark and cedar.
Bottom Line:
This is an excellent bourbon whiskey. If you can find a bottle, buy two. It's that good. Then take your time with it and let the nose and palate wash over you slowly.
Pursuit United Blended Straight Rye Whiskeys Finished with Sherry French Reserve Oak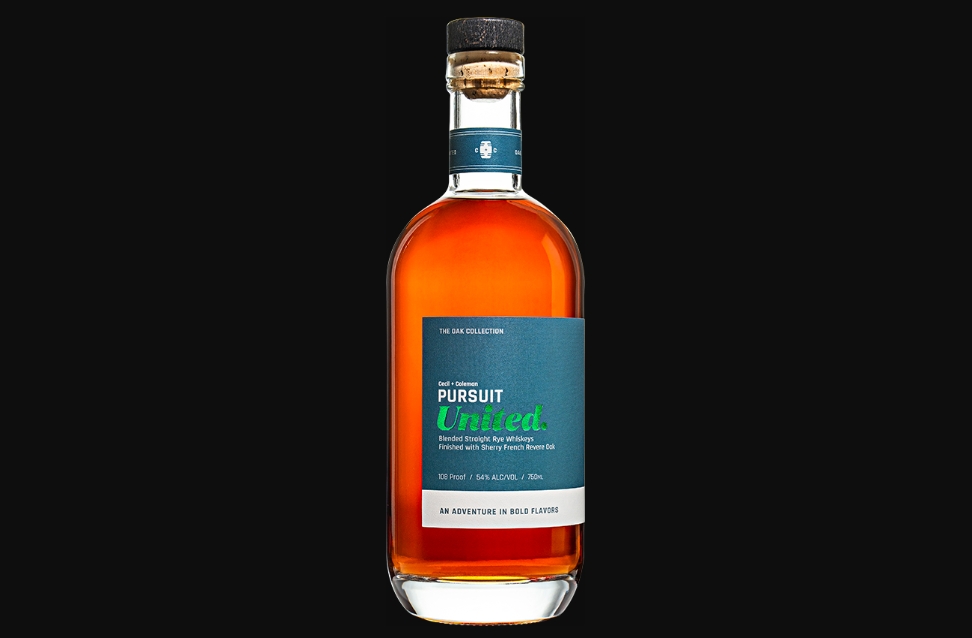 ABV: 54%
Average Price: $75
The Whiskey:
This brand-new rye from the team over at Bourbon Pursuit is a masterful blend. The juice is hewn from Bardtown Bourbon Company 95/5 Kentucky rye batched with two Sagamore Spirit ryes — one a 95/5 and one 52/43/5 rye/corn/malted barley. Those whiskeys are batched and re-barreled into a French sherry reserve cask for a final rest before batching, proofing, and bottling.
Tasting Notes:
Nose: There's a sense of dark fruits — black cherry, dates, rum raisin — on the nose that leads to soft and sweet oak next to worn leather, mulled wine, and brandy-soaked fig cut with nutmeg and clove.
Palate: The taste is more on the woody side of the spice with a clear sense of old-school mulled wine with sweet vanilla and star anise over orange rinds and raisins with a slight chili warmth underneath.
Finish: The chili warmth drives the finish toward a soft red-wine-soaked oak that's spiced with orchard barks and fruits next to vanilla/cherry tobacco just kissed with dark chocolate.
Bottom Line:
This is a real home run from the Bourbon Pursuit team. While I lean more towards Manhattans and Sazeracs with this one, it's perfectly nice as a slow sipper on a cold winter day too.
Bardstown Bourbon Company Origin Series Kentucky Straight Rye Whiskey Finished in Toasted Cherry Wood and Oak Barrels
ABV: 48%
Average Price: $69
The Whiskey:
This whiskey — from Bardstown Bourbon Company's own Origin Series — is their classic 95/5 rye that's aged for almost five years. Then the whiskey is finished with alternating toasted American oak and toasted cherry wood staves in the barrel. Once the whiskey is just right, it's batched, proofed, and bottled.
Tasting Notes:
Nose: The nose is classic with fresh cherry layered with nasturtiums, cinnamon sticks, and soft cedar planks just kissed with clove, nutmeg, and anise before light red peppercorns and brandy-soaked cherries dipped in salted dark chocolate kick in.
Palate: The palate follows the nose's lead with a lush mouthfeel that's full of spicy stewed fruits and ciders mixing with creamy vanilla and nutty bases over subtle chili pepper spiciness far in the rear of the taste.
Finish: The end pushed the woody spices toward an apple cider/choco-cherry tobacco mix with a cedar box and old leather vibe tying the whole taste together.
Bottom Line:
Bardstown Bourbon Company's new rye is a buzzer-beating three-point swish from half-court. This whiskey rules and will be a staple going into 2023 as a house pour on the rocks and an excellent cocktail base.
The Balvenie The Tale of the Dog Aged 42 Years
ABV: 47%
Average Price: $18,799
The Whiskey:
This whisky was named after a famed whisky thief — or "dog" — that was flattened to stop too much whisky being thieved back in the day. The actual whisky in the bottle is from two casks that were put on the racks in 1974 and 1978 and left alone.
Tasting Notes:
Nose: There's a classic sense of old and sweet malts on the nose that leads you to sweet and floral perfume that's so subtle and enticing before a hint of sticky toffee pudding and geranium bound toward old mint rolled into chocolate malts.
Palate: The palate has a soft and salted toffee with honey nut cluster dusted with light notes of sweet winter spice and floral orchard blossoms before a hint more of honey and sweet old oak arrives.
Finish: That sweet oak drives the finish toward nutty creaminess, old orchard wood, and a sense of soft summer flowers with a hint of malt cookies cut with raisin and cinnamon.
Bottom Line:
This is one of those whiskies that come around once in a lifetime. If you're in the market for this level of whisky, then kudos because you're rich.
Seriously though, this is truly delicious whisky that deserves all the love it gets.
Booker's 2022-04 "Pinkie's Batch"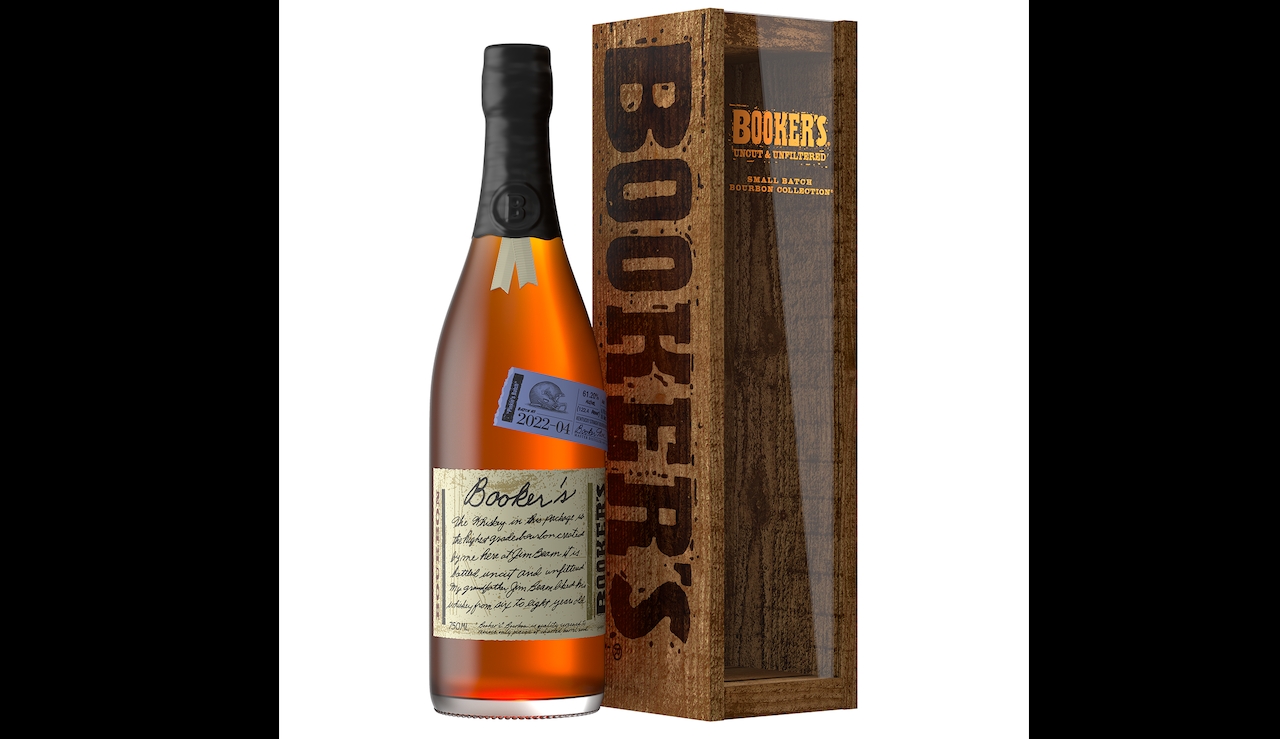 ABV: 61.2%
Average Price: $249
The Whiskey:
The last batch of Booker's of 2022 is a nod to Booker Noe's father, Pinkie Noe. The whiskey in the bottle was created from barrels from the middle/sweet spot of four warehouses. The average age of the batch ended up being 6 years, 10 months, and 10 days old when it was bottled completely as-is.
Tasting Notes:
Nose: This is full of dark brown sugar vanilla pods and winter spices that start to lean toward chili and cumin and then a sense of a well-seasoned pork butt before it goes into the smoker — it's kind of like raw leather.
Palate: The palate is classic bourbon with a rich vanilla white cake frosted with buttercream next to bold dark cherry, woody notes of dry reeds, and salted caramel with a twinge of orange oils.
Finish: The end has a mild sense of tangerine flesh and star fruit that leads back to warm ABVs and dark winter spices layered into fresh tobacco and old cedar bark.
Bottom Line:
I love it when Booker's goes a little funky and fresh and this release is that to a tee. It's delicious, different, and worth tracking down right now.
Talisker Forests of the Deep Single Malt Scotch Whisky Aged 44 Years
ABV: 54.6%
Average Price: $4,892
The Whiskey:
This is one of the more unique Taliskers to hit shelves. The 40-plus-year-old juice is made finished in casks made with staves that were charred with Scottish sea kelp and stave wood shavings. The staves are then used to finish the whiskey before it's vatted and bottled 100% as-is.
Tasting Notes:
Nose: There's a sense of classic fruit orchards with a hint of blossom next to briny smokiness from a distance that slowly fades in toasted seaweed salad tossed with roasted sesame seeds and chili oil with a fleeting sense of mild soy sauce lurking way in the background.
Palate: The taste leans into orange zest and maybe even lime leaves with a twinge of old and sweet oak before a twinge of soft rope dipped in seawater leads to a thin line of a beach campfire surrounds by grey stones and spitting rain.
Finish: A mild note of chili pepper arrives late with a mild waxiness tied to chocolate, plum, and pear with a final flourish of a fruit orchard in full bloom.
Bottom Line:
Only 102 bottles of this are available in the U.S., which is a shame because it's a delicious whisky. You really want to take your time with this one and nose it, taste it, add some water, do it all again, and really plumb the depths of this masterpiece pour.
A. Smith Bowman Cask Strength Bourbon Batch #2
ABV: 72.25%
Average Price: $2,999
The Whiskey:
This new batch from Sazerac's Virginia distillery is all about upping the ante on last year's bold ABV release. This year, Batch #2 takes the ABVs even higher in this cask-strength bourbon bomb thanks to the careful selection of old barrels that are batched and left completely uncut and non-chill-filtered.
Tasting Notes:
Nose: There's a leathery nature on the nose with classic bourbon deep flourishes of very black cherry, salted caramel, cinnamon toast with cream butter and old vanilla pods, a touch of orange oil, and woody spice berries and barks.
Palate: Apple orchards and cherry pies open the sweet palate toward a massive heat from the ABVs that eventually fades towards creamed soft nut butter, vanilla cake, and apple cider spiked with spiced cherry tobacco.
Finish: The heat comes roaring back on the finish with brash woody winter spice and burnt orange with a touch of vanilla trying to find a counterbalance to all the heat.
Bottom Line:
This whiskey is bold with a capital "B". It's also nuanced and delivers a great bourbon flavor profile. For something with a shockingly high Hazmat ABV, this is perfectly balanced. Just add a rock before you dive in head first.
Blackwood Toasted Rye Whiskey Batch #1 Barrel Strength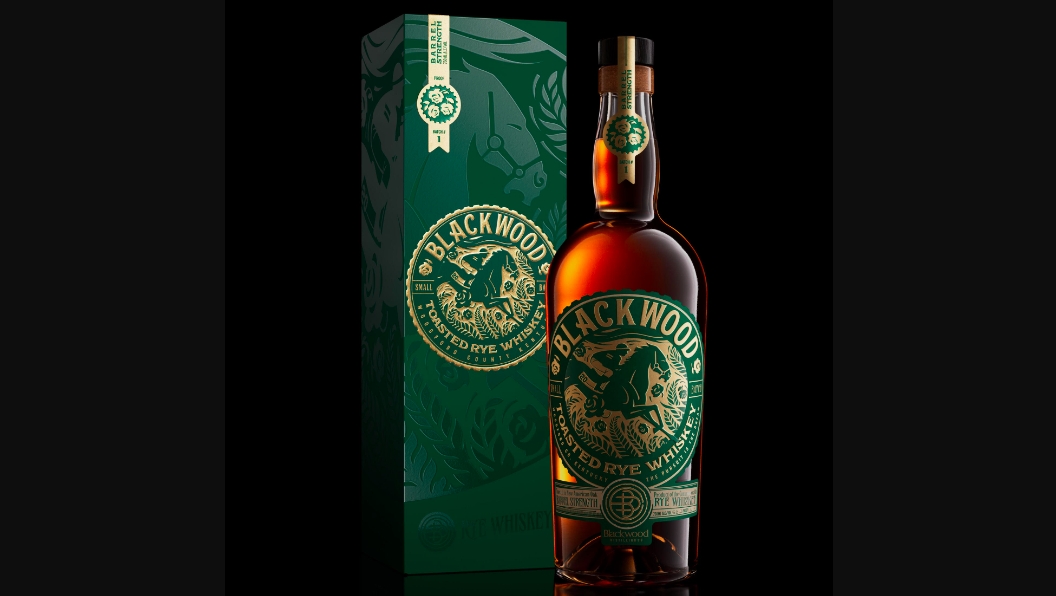 ABV: 58.2%
Average Price: $150
The Whiskey:
This rye is sourced from expertly picked barrels for a very small batch offering. The mash is a classic 95/5 rye/malted barley bill. The barrels are close to seven years old before a handful come together to create this barrel-strength bottling of only 620 bottles.
Tasting Notes:
Nose: The nose is a straight-up classic with a sense of cherry and cinnamon tied to fresh and chewy tobacco with a sense of old cedar bark braided with dry sweetgrass and smudging sage with a light sense of pear candy and cream soda.
Palate: The taste leans into spiced cherry tobacco and stewed pear with a hint of marmalade and peach cobbler next to a hint of black-tea-soaked dates, salted whiskey-laced toffee, and clotted cream before a red chili pepper spiciness kicks in with a sense of cinnamon and cherry bark.
Finish: The woodies of the orchard fruit and spice drive the warm finish — but never hot — toward a luxurious and creamy end full of sharp yet sweet tobacco, a whisper of dank resin, and echoes of old fruit orchards.
Bottom Line:
This is one of the best ryes of 2023. Yup, I'm calling it now. It's that good.
Waterford Heritage Hunter
ABV: 50%
Average Price: $129
The Whiskey:
This new release from whiskey-nerd-beloved Waterford out in Ireland is named after pioneering plant breeder Dr. Herbert Hunter. The initial grow for the barley for this whiskey was started with a 50-gram bag of Hunter barley. Over several seasons, they produced enough barley to fill 50 barrels of whiskey with the help of two other almost extinct heritage barley varieties, Goldthorpe and Old Irish. Finally, the whiskey in the bottles ended up being a blend of 45% first-fill ex-bourbon, 19% new American oak, 21% French oak, and 15% Vin Doux Naturel barrels (a Southern French sweet wine).
Tasting Notes:
Nose: There's a sense of old black potting soil on the nose with a rush of freshly bailed hay, bushels of red apples, orange marmalade, and a whisper of fresh rain on slate roofs.
Palate: That orange turns into an orange upside-down cake with a cinnamon/clove caramel drizzle next to old prunes, oatmeal cut with raisins and brown sugar, salted butter, and a twinge of old cedar planks with singed edges and a faint echo of sage.
Finish: That sage leads to a green pepperiness and a hint more of savory green herbs with plenty of orange oils and dried fruits next to a final note of soft spice.
Bottom Line:
This is a one-of-a-kind whiskey from Waterford. It's delicious and dark and different. You really need to take your time with it, add water, let it oxygenate, and go back and forth on the nose and palate … really take it slow and savor it.
Mortlach Midnight Malt Single Malt Scotch Whisky Aged for 30 Years
ABV: 49.1%
Average Price: $4,799
The Whiskey:
This is 30-year-old Mortlach from a couple of barrels that actually made it that long without drying out or becoming undrinkable — it's kind of a miracle in that sense. The vatted whisky was finished in a trio of barrels — Bordeaux wine, Calvados, and Guatemalan rum — before bottling completely as-is.
Tasting Notes:
Nose: There's a lovely hint of malt dipped in honey with a touch of apple stewed with cinnamon and saffron that leads to roasted pork skin and fat cut with a sense of rosemary and singed sage before a honeyed oaked sweetness arrives again
Palate: The taste is like a creamy, apple-forward, malty lush elixir cut with hints of black pepper, burnt orange, and marzipan that leads to a sense of honey-soaked cinnamon sticks floating in apple cider.
Finish: There's another rush of that black pepper late that leads to woody apple cores and wintry barks that eventually fade towards a mildly spiced apple-cinnamon tobacco leaf packing into an old cedar box.
Bottom Line:
This is a pièce de résistance whisky. It's just perfect.