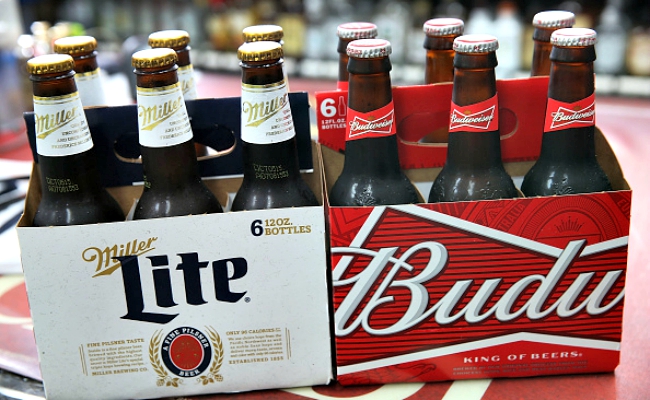 The two biggest brands of beer in the world — Budweiser and Miller — may soon become one. On Wednesday, Budweiser parent company Anheuser-Busch InBev announced their intention to purchase SABMiller, the company that — as you probably guessed — owns the Miller brand. If the sale goes through, it would create a company worth a staggering $275 billion. As SABMiller is now headquartered in London, U.K., rules require InBev to make an offer for Miller by October 14 or drop it.
InBev, which also owns other major brands such as Corona and Stella Artois, is looking to expand further into markets outside of the U.S. The rising popularity of craft beers in North America has cut into the market share of major brands in recent years. According to Philly.com, one growing market the company has focused on is Africa — a market that SABMiller has seen considerable success in.
It's too early to say how, if at all, this sale would affect beer drinking in the U.S. However, with a merger this size, regulators usually push for the sale of some of the company's brands in order to offset any anti-trust laws. In this instance, it could require SABMiller to sell off a few of theirs.
(source: Philly.com)