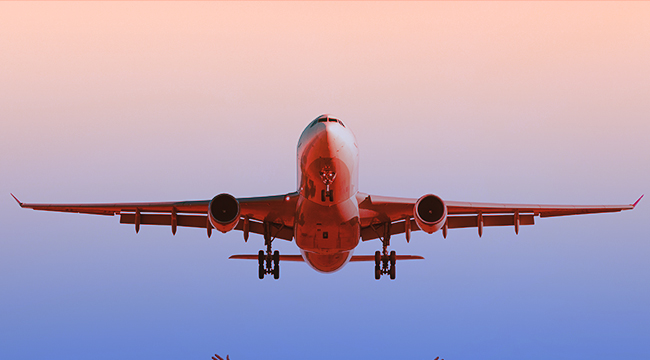 Labor Day is just around the corner. For most of us in the Northern Hemisphere, that'll be the official close of summer. With that comes awesome last chance summer deals to get you out on the open road for a little adventure before the leaves start to turn.
According to the number crunchers over at travel app Hopper, now's the time to buy a plane ticket if you're looking to escape for one last three-day summer weekend this Labor Day. If you can book before August 17th, you'll save the most. Case in point, Southwest is running a sale until August 16th (more on that below). Labor Day prices are expected to be 14 percent lower than last year on most domestic travel. If you have to wait until after that date, then expect prices to go up around $15 a day in the two weeks leading up to Labor Day weekend.
Basically, now's the time to book if you want to see a new corner of America at the end of the month. And you absolutely should.
Below are some of the best deals on cheap flights and travel packages right now. These are the sites and Twitter feeds that you should be following and setting up alerts for. Prices will vary. Sales will pass quickly. You've gotta shop hard and act fast. Good luck out there and happy travels!
SOUTHWEST "NOTHING IS BETTER" SALE
Southwest is offering late summer, Labor Day, fall, and winter deals right now until August 16th. You'll need to fly between August 21st and mid-February. You'll also really need to shop for this one. Flights will vary and likely reach the mid-$100 the further afield you want to go. Still, you should be able to score a cheap flight somewhere in America before the summer officially ends.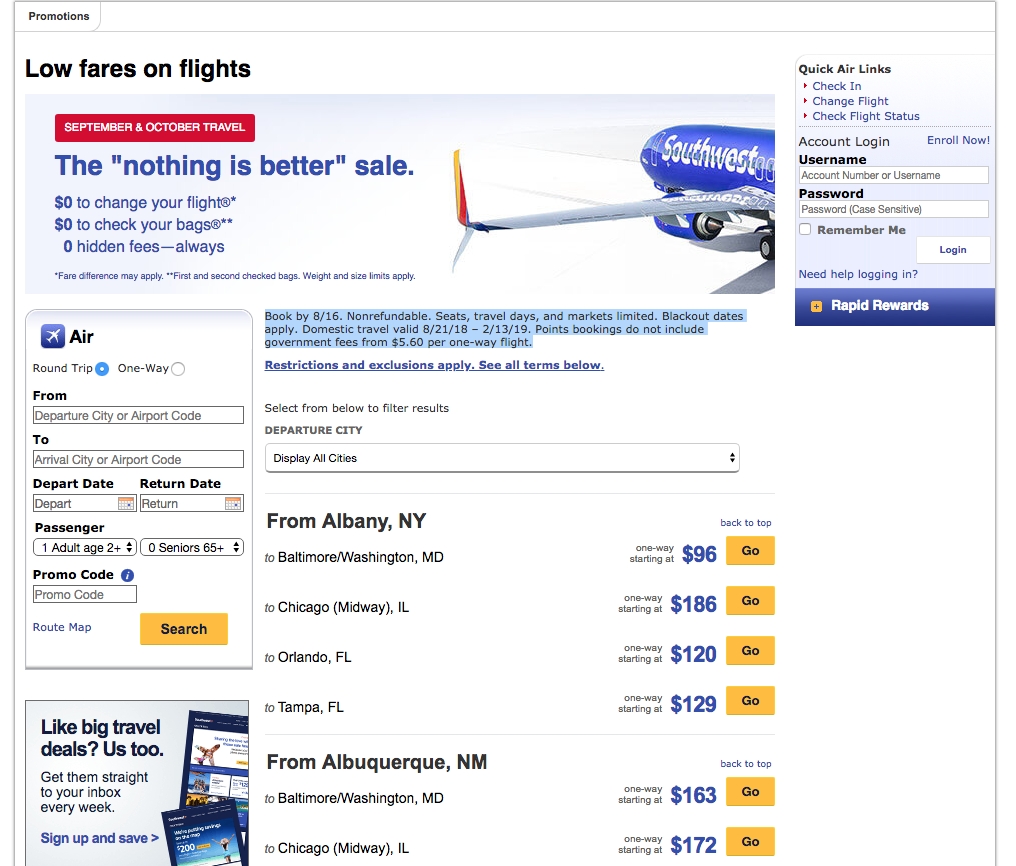 LATEST DEALS FROM SECRET FLYING
Secret Flying has a slew of great flight deals for September popping off right now. You can score a cross-country trip from Los Angeles to Orlando (or vice versa) for only $172 roundtrip. Roundtrip tickets from Denver to San Juan, Puerto Rico are only $235 next month. Lastly, flights from Chicago to Houston (or vice versa) are going for $88 roundtrip, also in September. Those are steals.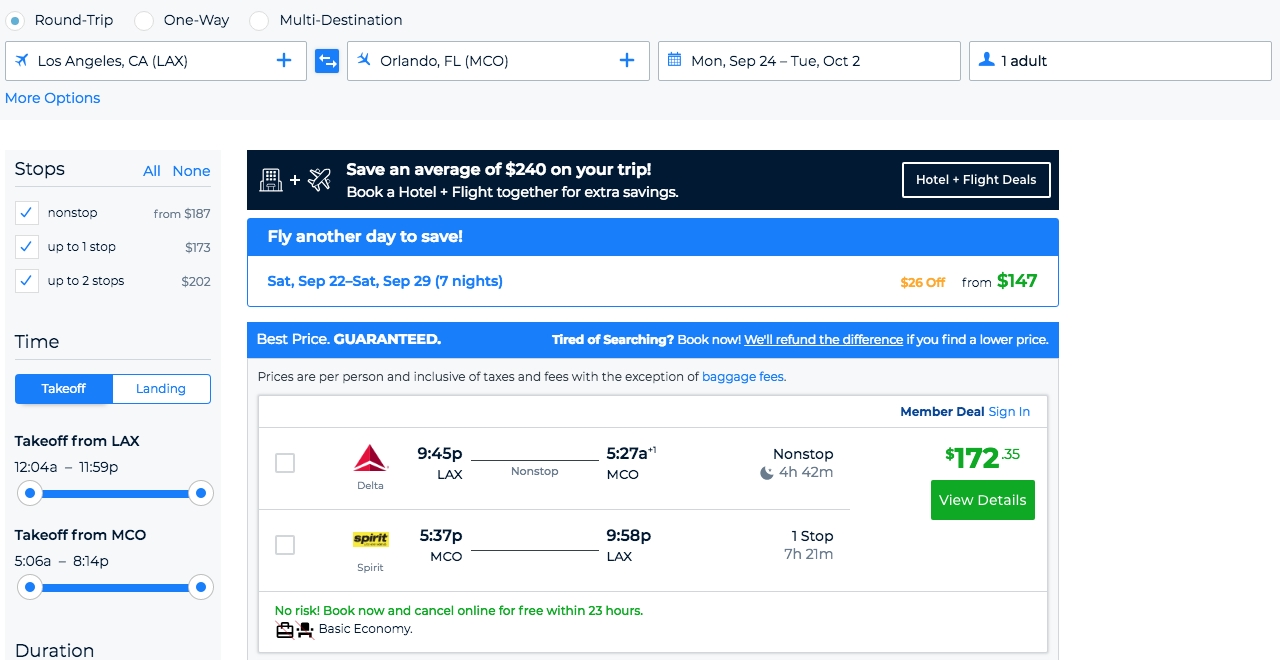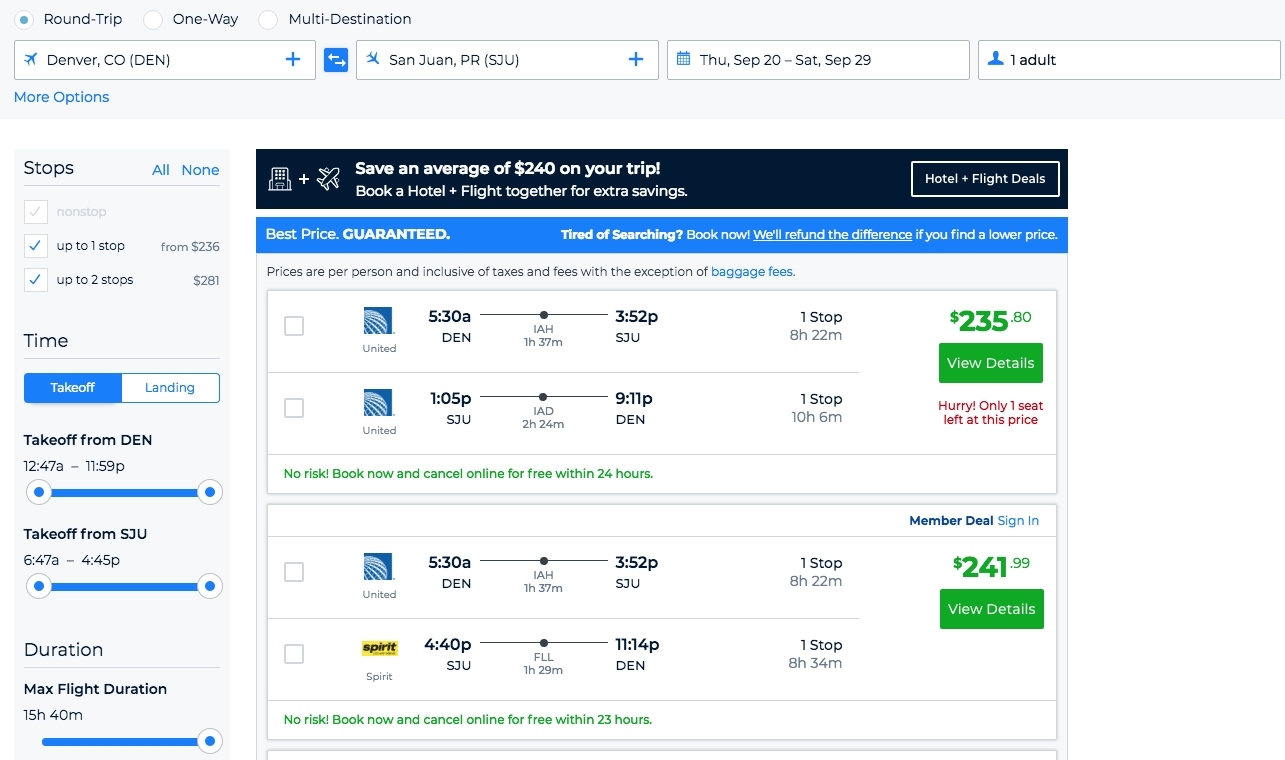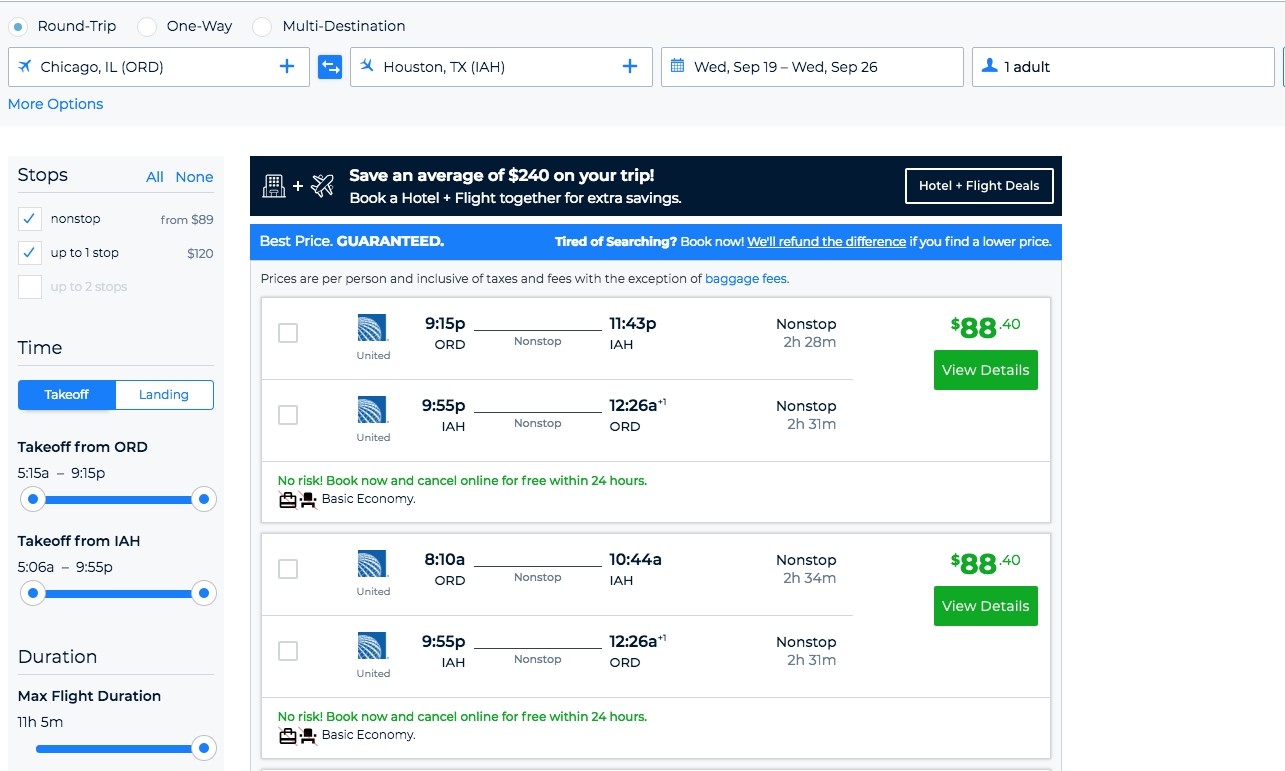 $94 NORWEGIAN FLIGHTS TO EUROPE THIS SEPTEMBER
Getting to Europe has never been easier or cheaper. Right now, Norwegian is selling tickets from New York to Bergen, Norway for only $94 each way. Granted that's without a seat assignment, and checked luggage, or onboard food and drink.
Still, if you can rough it for eight hours, it's worth it. Just pack a lunch, carry on, and get a nap in. Then you'll be in a whole new part of the world for less than a hundred bucks.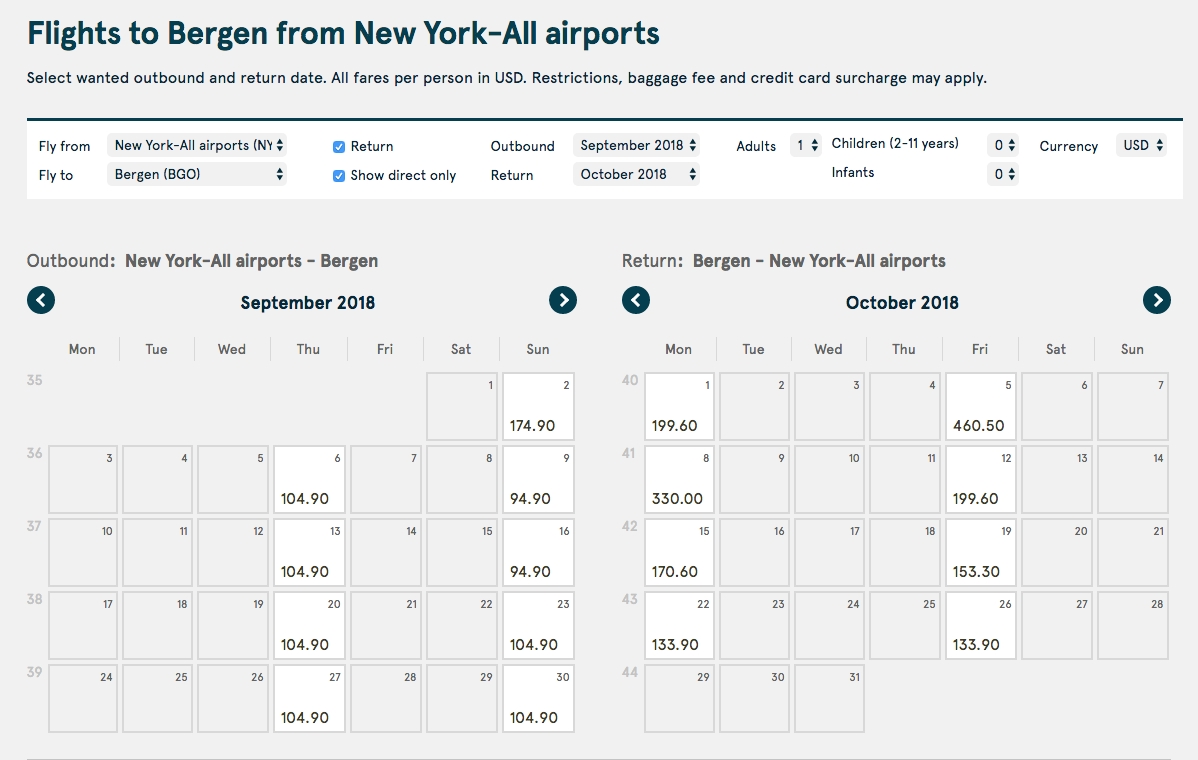 $99 FLIGHTS TO ICELAND THIS LABOR DAY ON WOWAIR
Wowair continues to offer some of the best prices to Iceland, Europe, and beyond. You can snag a flight to Reykjavik next week for as little as $99 each way. You can't beat that price for a last minute escape to a magical place like Iceland. Go!
$7 FLIGHTS AROUND EUROPE ON RYANAIR
Once you're in Europe, why not tack on another trip somewhere cool? Use RyanAir if you do. Their flights are often as cheap as a fiver and rarely exceed $20 for a one way. Look at it this way, for the price of a mid-range meal at home, you could be in a whole new country. You can't beat that.
$24 LABOR DAY FLIGHTS ON FRONTIER
If you're looking to stay stateside this Labor Day, then utilize Frontier's amazingly well-priced online deals. You can score tickets all over America for as little as $24 each way. Again, this is barebones travel but Frontier will get you there. So, what are you waiting for? Maybe use Frontier to help you hit up a new national park this Labor Day? You won't be disappointed.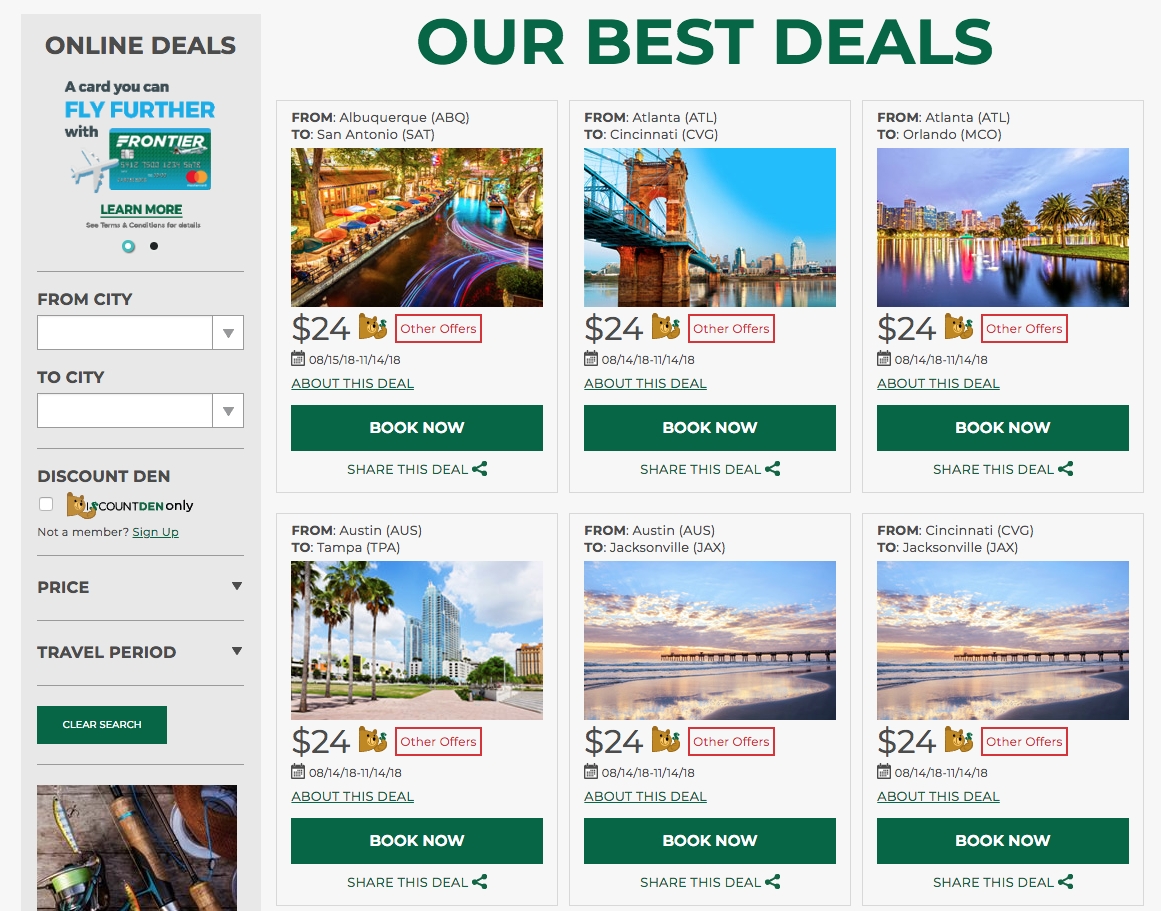 SUMMER ADVENTURE PACKAGE AT THE SPRING CREEK RANCH, JACKSON HOLE, WYOMING
Looking for a wholly unique and nature-driven Labor Day holiday? Spend it around Jackson Hole and the Grand Tetons. The Spring Creek Ranch is offering a summer deal if you can travel for five nights before September 22nd. They're offering a package for two people for $3,000 total with free breakfasts, a deluxe cabin upgrade, and a $1,000 resort credit to spend on spa treatments or adventure around the Tetons and Snake River.
That's $1,500 a piece for five days of rollicking outdoor fun in one of the most beautiful corners of the planet. Hell, you'll also get a chance to have Yellowstone National Park in your backyard.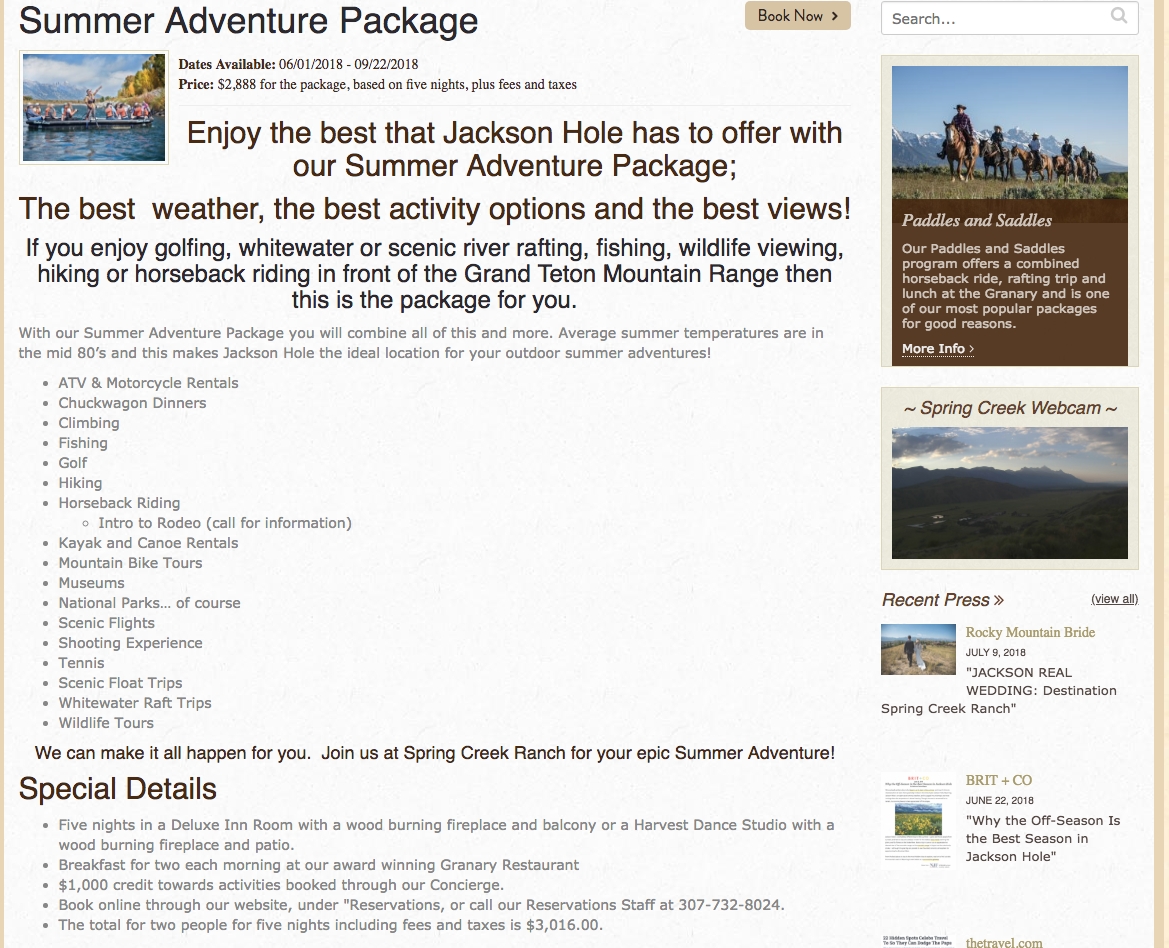 VERMONT FARMER'S MARKET PACKAGE AT THE EQUINOX GOLF RESORT & SPA
Up Vermont way, The Equinox sits plumb in the middle of the Green Mountains. The resort has a chef-driven program this summer that pairs guests with the chef to explore the kitchen's on-site gardens, explore local farmer's markets, and, of course, eat all the food. They're also offering 15 percent off rooms and a special gift upon arrival. If you're looking for a food-inspired locavore experience this Labor Day, The Equinox has it.
SAVE UP TO 35% ON BOOKINGS AT NIZUC RESORT & SPA, MEXICO
The Nizuc Resort in Mexico is pure escapist luxury. Honestly, that sounds pretty enticing right now. The resort is a gorgeous post-modernist property with plush rooms, superb amenities, and food program second to none. They're offering up to 35 percent off if you can book 30 days in advance. You'll have to travel before December 19th. So, yeah, now might be the time to book yourself some escapist pampering in Mexico before 2019 kicks into gear.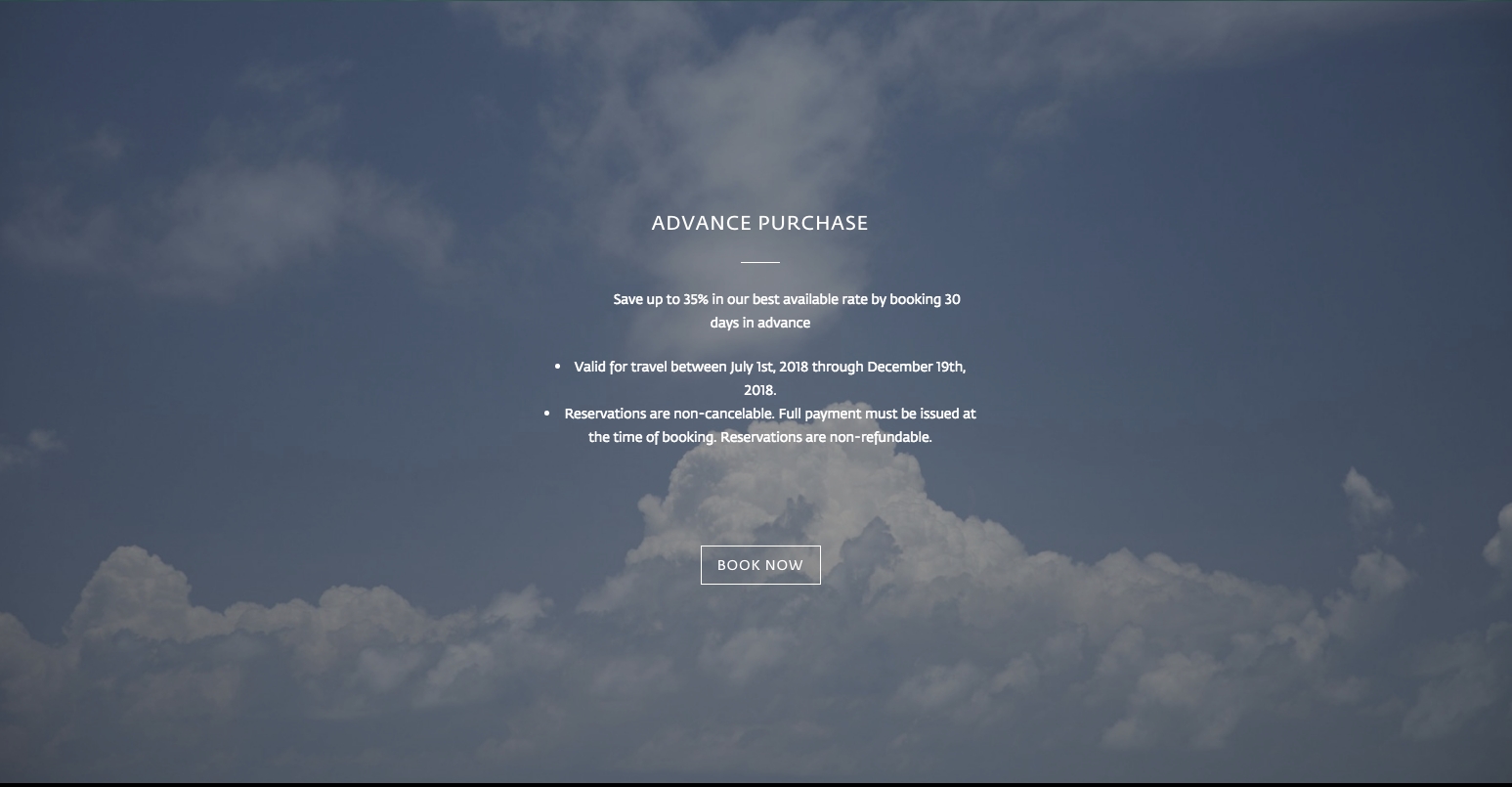 SAVE 25% ON LABOR DAY BOOKINGS AT SELECT SONESTA PROPERTIES
Sonesta may sound like a sleeping pill, but they operate a legion of great hotel and resort properties around the country and world. Right now, they're offering up to 25 percent off bookings on select properties if you can book before tomorrow and stay by September 3rd. 25 percent off your Labor Day accommodations is a great deal, especially at hotels this nice.

CITY WONDERS TOURS
If you do find yourself in Europe anytime soon, consider taking a tour with City Wonders. This is really the best way to see the biggest sites in Europe without feeling like an average tourist. You'll get to skip massive lines. You'll get personal guides who are actual experts in their fields. They really are that good. City Wonders turns the average experience into an exemplary one. There really isn't a better way to the great destinations of Europe.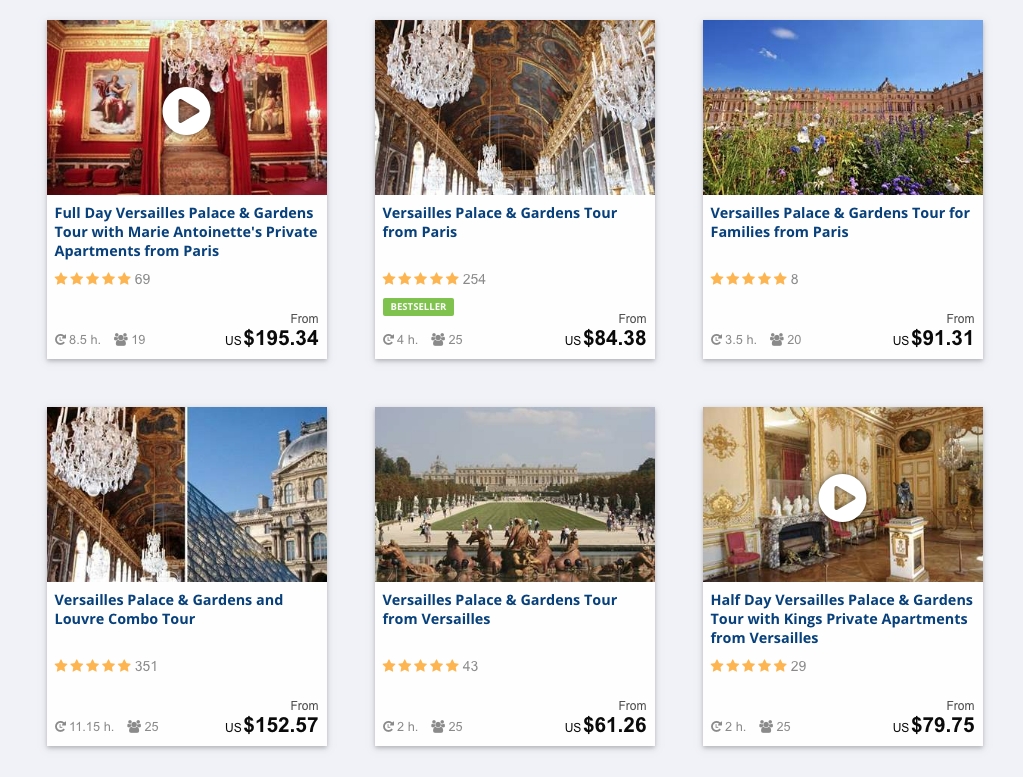 HOTEL OF THE WEEK: LABOR DAY DEALS AT HOTEL VIKING in NEWPORT, RI
Lastly, we have the Hotel Viking up in Newport, Rhode Island. This Labor Day, you can score a beautiful room, free breakfast (for two), free valet, and two free tickets on a sailing cruise when you book. If you're just looking for straight up discounts, the redbrick colonial throwback hotel is also offering 15 percent off stays of two nights and 20 percent off stays of three nights or more. Either way, you win and you get a great vacation out of it.