You know the feeling when you visit someplace new and then start to wonder what it would be like to live there? To wake up each day in a place others only dream of visiting? I do this often. That's how I ended up in Colorado. And, of course, I'm not the only one.
Colorado's population has grown nearly 15% over the past 10 years, and it's no secret why. Home to the Rocky Mountains, Colorado is not just a paradise for outdoor recreation enthusiasts, but increasingly for urban exploration as well.
I moved to Denver nearly seven years ago and then to nearby Boulder a few years later. And unsurprisingly, I have not even once regretted my decision. But I'd be lying if I said I didn't sometimes take it for granted. That I didn't sometimes forget that I live in a place other folks travel to for vacation.
And travel to Colorado you should. Because there is something so magical about visiting a new place. Especially coming out of the pandemic. The newness and opportunity for respite are turned up to 11. And Denver and Boulder could not be better equipped for a summer getaway.
I get asked constantly where to eat, drink, sleep, and explore in the Denver and Boulder area. So I narrowed my personal "local favorites" list down to some absolute musts. If you dig these options, make your plans ASAP. Because US travel is not just rebounding this summer, it's set to be record-breaking.
PART I — Denver
Whether you fly or drive, you'll want to spend a day or two exploring Denver before heading closer to the mountains. Denver is fast-growing and full of interesting food, drink, and culture. Here are my favorite spots!
Where to Eat:
I always take visitors to Avanti — a food hall with rotating culinary options and a rooftop view of the skyline that can't be beat. Another great spot for a meal (and people watching) is Mercantile, Chef Alex Seidel's new American eatery in the historic and beautifully restored Union Station.
Where to Drink:
Denver, like any city with an influx of young people, has an almost overwhelming amount of bar options. I am partial to the RiNo Art District and the bars along Larimer St. I usually pop into Infinite Monkey Theorem, an urban winery for drinks on the patio, then work my way down the street, stopping at Finn's Manor and ending up at Meadowlark.
Where to Stay: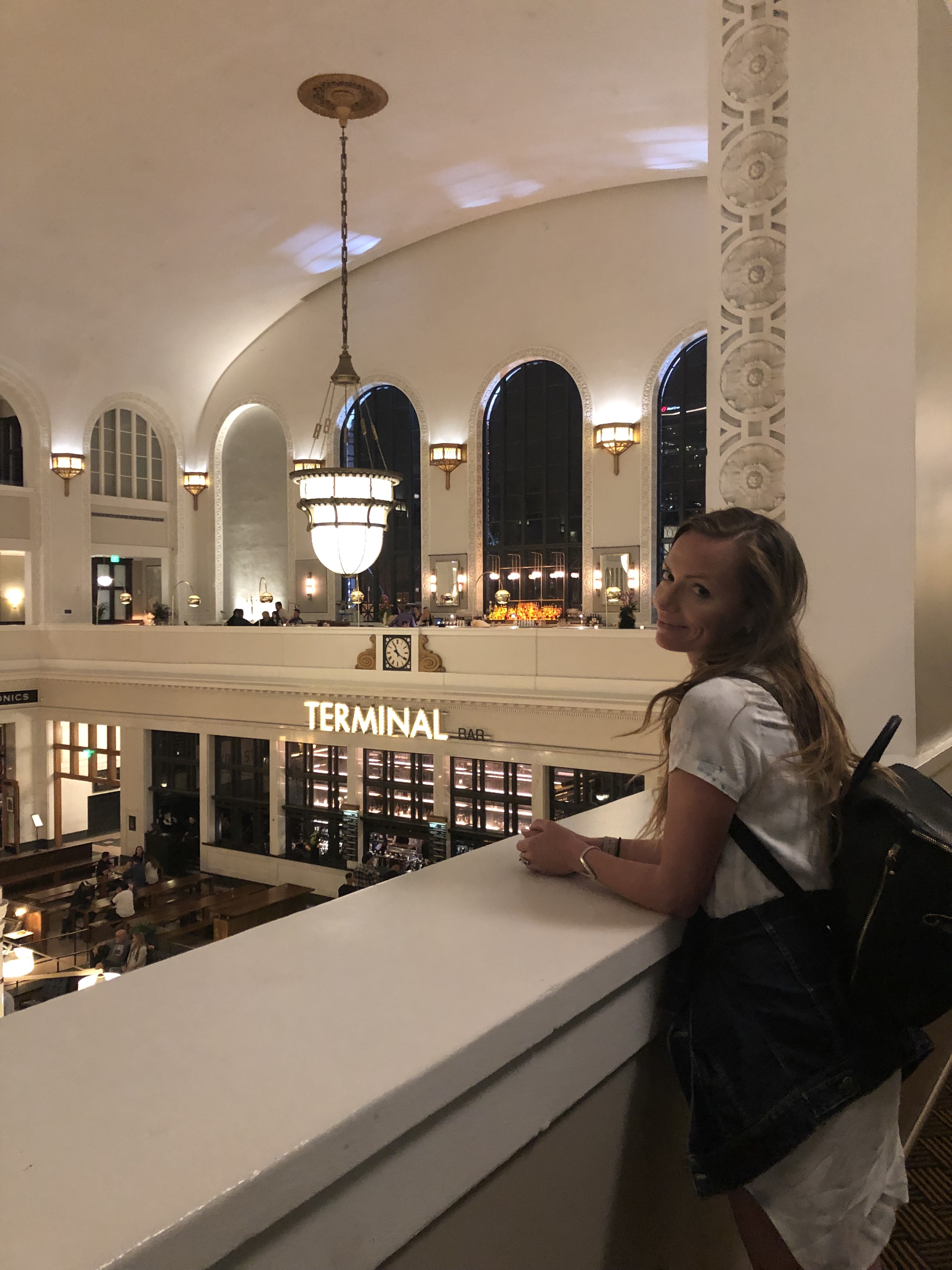 The Ramble Hotel is located in RiNo, has 50 stylish rooms, an outpost of the NYC cocktail bar Death & Co., and a Pan-Latin restaurant from James Beard-nominated chef Dana Rodriguez.
The Crawford Hotel is another great option, located right in Union Station. The details are beautiful and you can't beat the location.
Where to Explore:
The touristy parts of Denver are touristy for a reason — and you should definitely visit them. Red Rocks is of course top of this list. Concerts are back this summer, along with movies and yoga on the rocks. Or just go to the venue to explore and hike the grounds (bring lots of water!).
Spend the rest of your day exploring the Dairy Block, walking around Larimer Square, visiting my favorite Museum of Contemporary Art, renting a bike, and cruising down the Cherry Creek Path, before heading to Union Station and a Rockies Game.
PART II — Boulder
Drive (or bus or ride-share) less than 30 miles from Denver and you'll feel like you're in a different world. Boulder is my current home, in the shadows of the famous Flatirons, it is an outdoor adventurer's paradise. I walk to bars and restaurants on trails through the foothills, bike to coffee in the mornings, and can step out of my house to climb a mountain that looks down over it — it truly has it all.
Even if you're only in Colorado for a few days, I'd recommend spending a day or two of your trip experiencing my favorite town.
Where to Eat: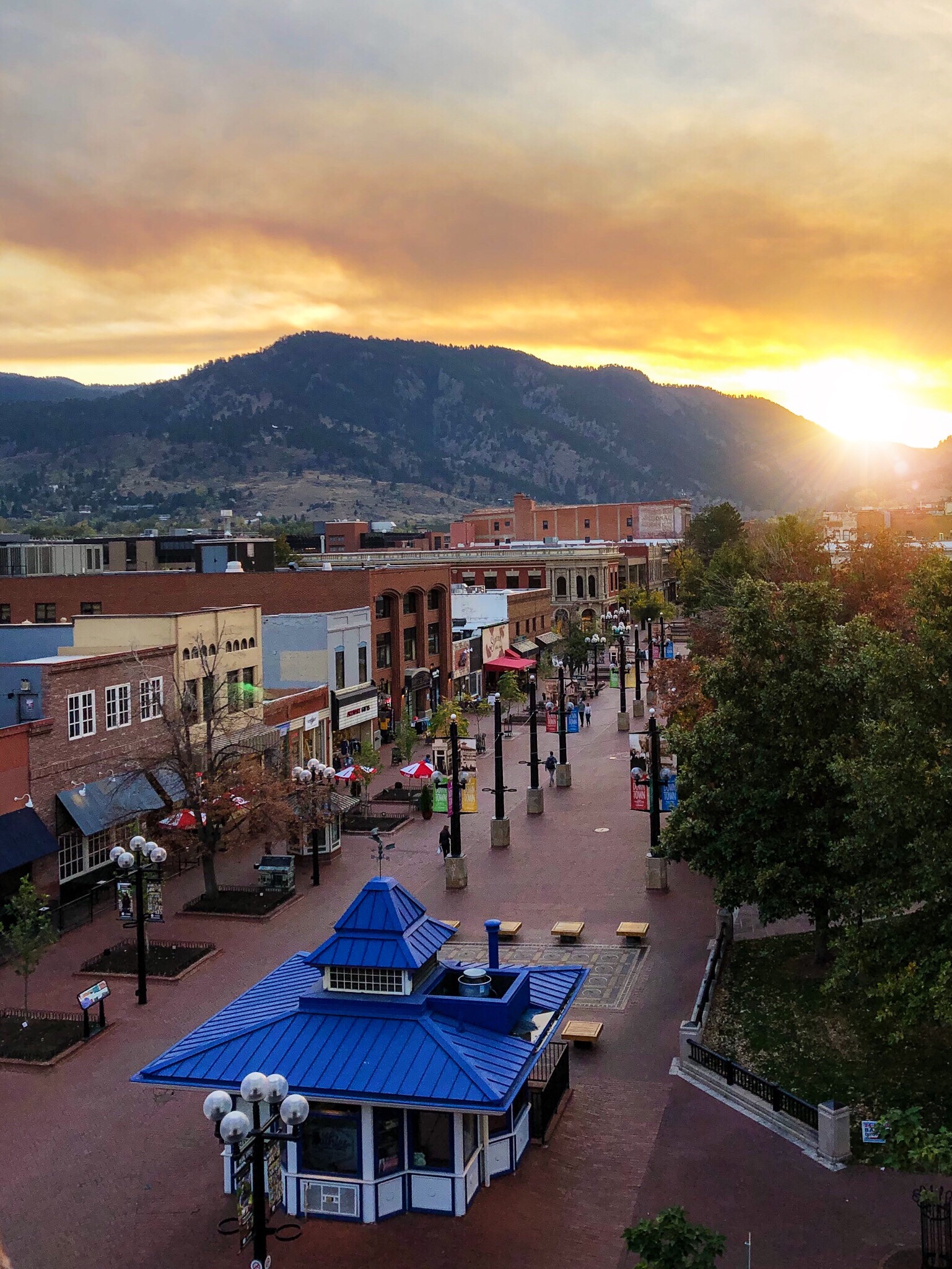 For a town of just over 100,000 people, Boulder has a thriving food scene. Rosetta Hall and Avanti's Boulder outpost are both downtown food halls with what can only be described as epic rooftop views. Leaf Vegetarian is my personal favorite on East Pearl, with hearty vegetarian food and interesting drinks. Mountain Sun is a local favorite on Pearl St. — serving local brews and great food (but cash only).
Cosmos is the place to get pizza, Sherpa's for Himalayan cuisine, and the Boulder Dushanbe Teahouse for a light lunch with historic vibes.
Where to Drink: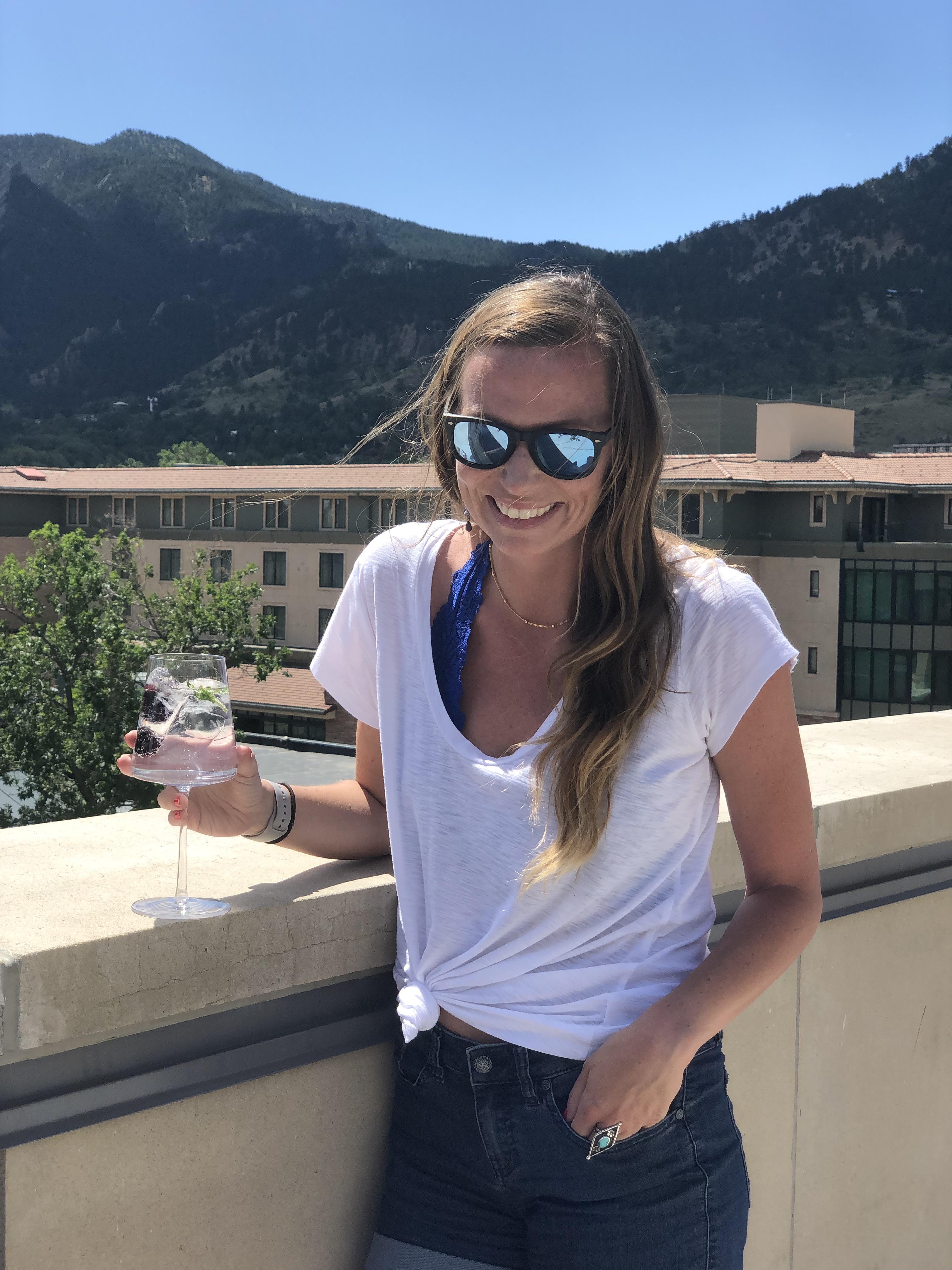 Boulder has long been known as an eclectic town, and the bar scene mirrors that. For an upscale experience with your gin and tonic, I always recommend Corrida. It is just off Pearl St. and has arguably the best view of the flatirons (and arguably the best g and t).
The Kitchen Upstairs has a cozier speakeasy vibe for late nights, and the No Name Bar is the hidden gem you hope to find on a trip.
During the summer months, I love to grab a glass of wine at Trident Booksellers — a coffee shop, bookstore and bar with a backyard patio that is chill enough to work or play.
Where to Sleep:
There are a few great options for lodging in Boulder. I always staycation at the St. Julien, an upscale but friendly hotel that is locally owned and is in the absolute best location in town. You can also rent cottages at Chautauqua, or stay at the Boulder Adventure Lodge.
Where to Explore:
Boulder is nestled right at the foothills of the Rocky Mountains and has over 150 miles of hiking trails directly accessible from town. I can walk out my backdoor and be on a trail leading to the top of a mountain in mere minutes — one of the most amazing perks of life in Boulder.
The famous Boulder flatirons can be accessed through Chautauqua — a historic landmark. (Also home to an auditorium with an amazing summer concert series, Chautauqua Dining Hall and General Store. Try the ice cream)
My personal favorite (and slightly less crowded) hikes are around Mt. Sanitas, slightly north of downtown but still just as accessible and Eldorado Canyon State Park, just slightly south.
If you want to explore the town I'd head to Pearl St. Pedestrian Mall to shop and admire the amazing street performers. From there, meander along the Boulder Creek path which is central to downtown (and catch the farmers market on Saturday mornings). I love to walk around the Mapleton Hill Neighborhood just north of downtown and "The Hill" — just south of Pearl — the neighborhood adjacent to the University of Colorado — with all the eclectic food, drinks, and homes you would expect.