Somebody check on the city of Boston, Spiked Dunkin' is out there on store shelves and is already one of the most addicting new malt-liquor canned beverages on the market. Surely, some hardcore Dunkin' fans are out there right now buzzed off liquor-infused beer causing all sorts of trouble. Now let me be clear on something here, I said "most addicting" and having tried every flavor of the Dunkin' spiked tea and coffee, I can confirm that these new drinks do indeed grab you and get you coming back for more. But addictive doesn't always mean delicious. Also, it's worth noting that alcohol, caffeine, and sugar — the three core components of these drinks — are literally addicting on the chemical level… so there's that.
Am I saying Dunkin's new spiked tea and coffee line is addicting in a bad way? Not exactly… as a whole, I have all sorts of conflicted and complicated feelings about this lineup of drinks, but I'll save that for the full review and ranking below.
First, some background:
The new drinks are a collaboration between Boston's Harpoon Brewery and Dunkin' and utilize popular drink flavors from the Dunkin' menu spiked with malt liquor. The idea is simple: you get to experience the flavors you love, but, you know, with some booze added! The cans are equal in strength to White Claws, Trulys, and other similar beverages — landing at a very un-Bostonian 6% ABV for the coffee and 5% ABV for the tea. But with the infusion of caffeine, these drinks venture into Four Loko territory. Caffeine and alcohol are a hell of a combination and I can certainly say that a single can is enough to get a significant buzz on.
We tasted and ranked every flavor, so if you're looking to experience Dunkin' Spiked, you're going to want to pay close attention to the top of this ranking. But first, let's start with the stinkers.
8. Dunkin' Spiked Vanilla Iced Coffee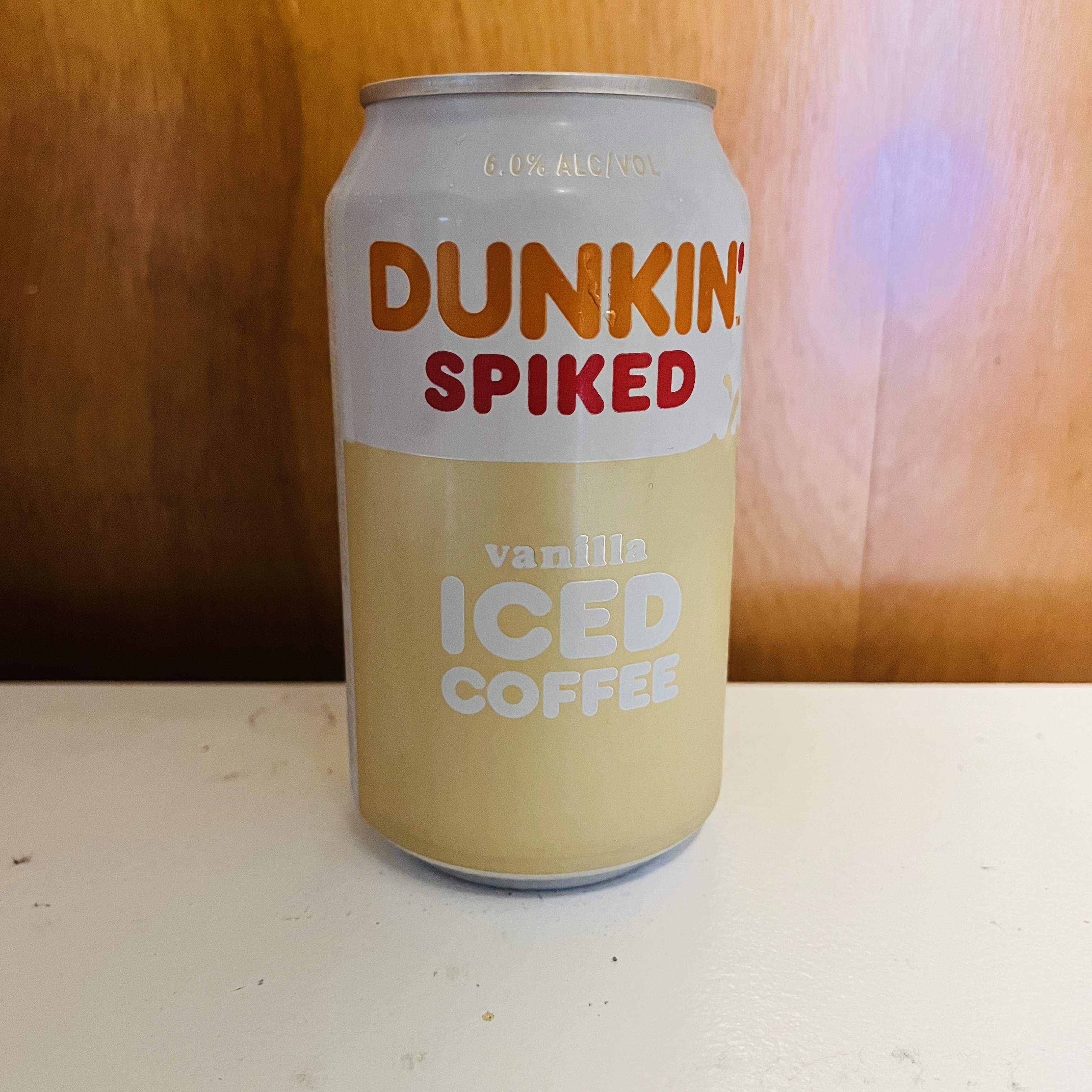 Tasting Notes & Thoughts:
Way too sweet and creamy for something that has alcohol in it. Imagine a White Russian but with the sweetness turned up past 10, with a soft milky mouthfeel, a heavy dose of artificial vanilla, and no trace of coffee flavor whatsoever.
I'm sorry to fans of Dunkin's vanilla-flavored iced coffee but I find this drink to be incredibly off-putting, even if you are a fan of the original.
Here were my original tasting notes for this drink when I was putting together my first impressions: "Ew, it tastes… grey."
I'm not entirely sure what I meant by that, but strangely, I feel like it still tracks. There is a murky unfocused quality to this flavor that I just can't get behind.
The Bottom Line:
Avoid this one at all costs.
Find Dunkin' Spiked here.
7. Dunkin' Spiked Mango Pineapple Iced Tea Refresher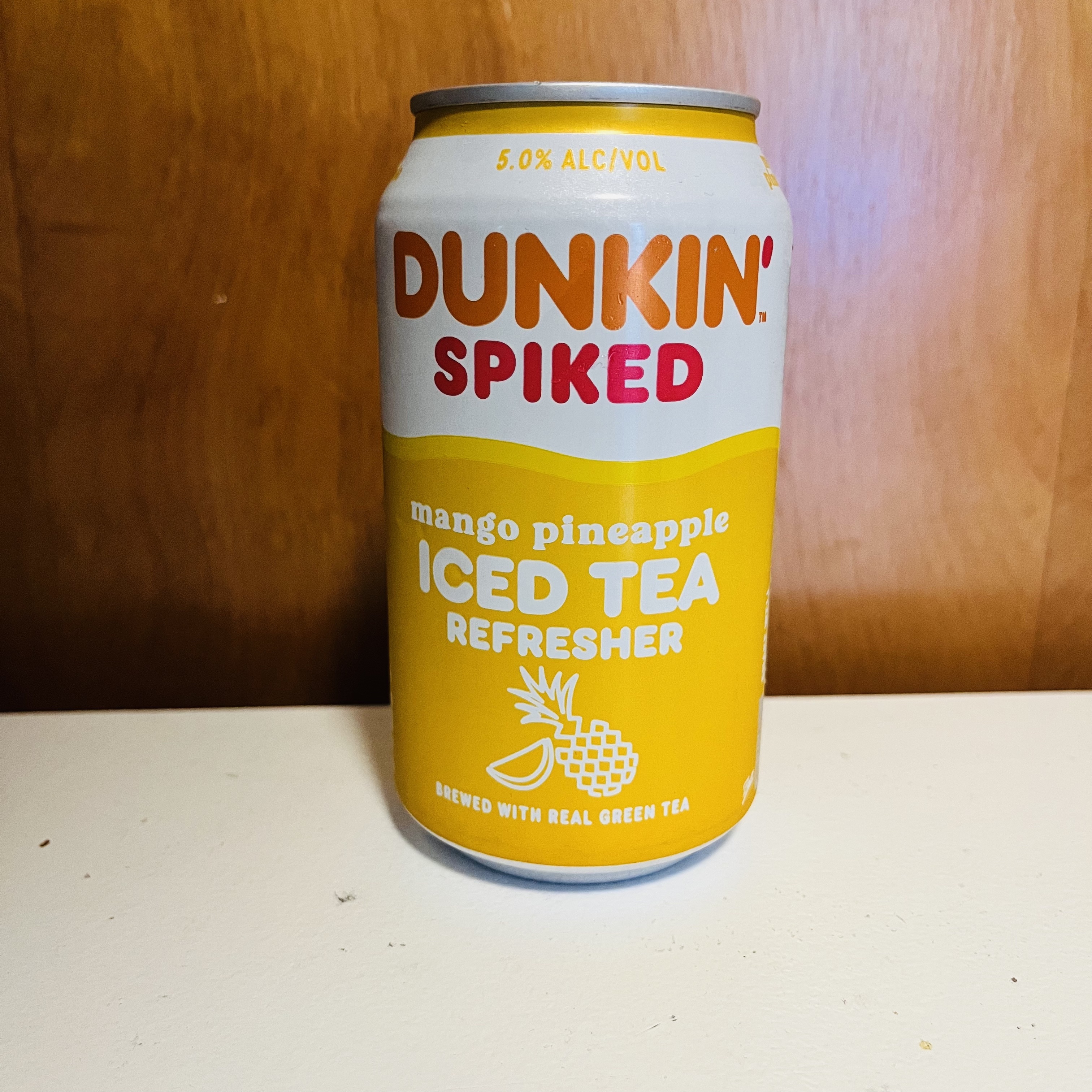 Tasting Notes & Thoughts:
Tropical mango notes and tart pineapple clash with the flavor of malt liquor with bitter results. There is something about the combination of flavors here that comes across as slightly bitter.
Compared to Dunkin's Mango Pineapple Iced Tea Refresher, this lacks the fruity heavily refreshing flavor of the original.
The Bottom Line:
The flavors clash a bit too much to be enjoyable.
Find Dunkin' Spiked here.
6. Dunkin' Spiked Strawberry Dragon Fruit Iced Tea Refresher
Tasting Notes & Thoughts:
The worst is behind us, Dunkin's Spiked Strawberry Dragon Fruit Iced Tea Refresher is bright, fruity, and true to its name, refreshing. There is a bitter malt liquor flavor on the backend but this one still manages to capture all of the magic of the original non-spiked flavor, which is a favorite amongst Dunkin' fans.
While I think it tastes great in the can, I found this one way more enjoyable over a glass of crushed ice which helps to water down that bitter flavor a bit but not so much that it doesn't taste spiked anymore.
The Bottom Line:
Very refreshing, the best fruit-flavored spiked drink in the Dunkin' lineup.
Find Dunkin' Spiked here.
5. Dunkin' Spiked Slightly Sweet Iced Tea With A Twist Of Lemon
Tasting Notes & Thoughts:
A nutty toasted flavor with a sour lemon aftertaste and a bit of bitterness on the backend. It has a soft gentle mouthfeel. I like this flavor but it's a bit too close to another flavor that Dunkin' Spiked has, one which I like much better.
I would've liked to see this one swapped out for something a bit more distinct.
The Bottom Line:
Good, but Dunkin' makes a better lemon-flavored tea drink — get that one instead.
Find Dunkin' Spiked here.
4. Dunkin' Spiked Mocha Iced Coffee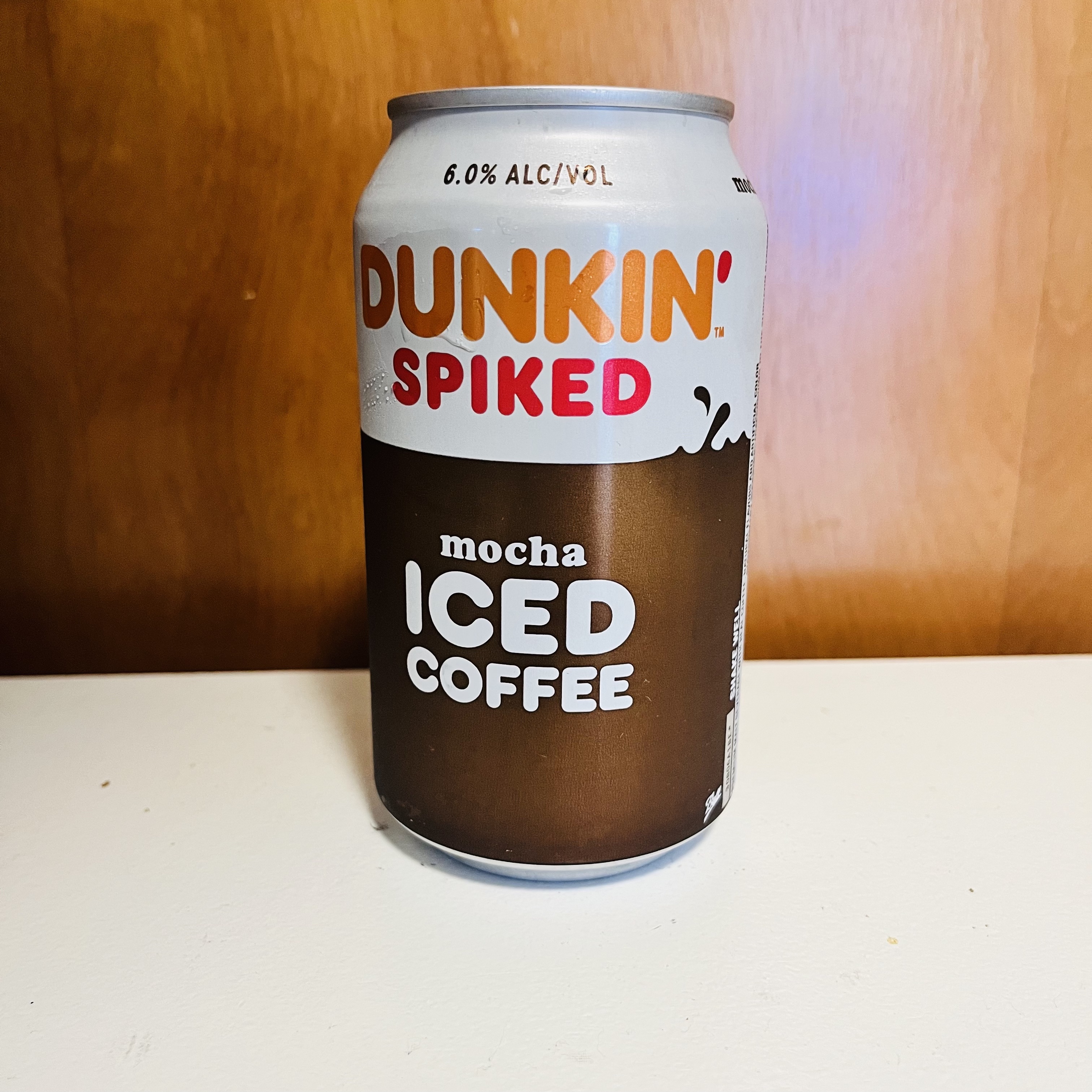 Tasting Notes & Thoughts:
This one is dangerous — it's intensely sweet with a rich cocoa flavor and a hint of coffee bitterness. You can't taste the malt liquor at all here, which is a good thing because malt liquor, in general, doesn't taste that good, but is also a bad thing because you can easily drink way too many of these without realizing that you're getting drunk.
This is the sort of result I expected out of Dunkin' Spiked and makes me generally fear for the people who decide to consume this stuff on a regular basis.
The Bottom Line:
Dangerously delicious, the Mocha Iced Coffee is so sweet that it doesn't taste like alcohol at all. Which is either a good or bad thing depending on who you are.
Find Dunkin' Spiked here.
3. Dunkin' Spiked Caramel Iced Coffee
Tasting Notes & Thoughts:
There is a noticeably soft mouthfeel here, it's very pleasant to drink and goes down smoothly. Rich toffee and brown sugar flavors dominate and again, you can't taste the malt liquor here.
It's not quite as sweet as the non-spiked version that inspired it, but it's sweet enough that it almost doesn't taste like you're drinking alcohol at all. Which again, is pretty dangerous. If you're a fan of super sweet drinks, maybe steer clear of this one but if you have a sweet tooth this one really delivers.
The Bottom Line:
Sweet rich and sugary heavy, the Caramel Iced Coffee delivers.
Find Dunkin' Spiked here.
2. Dunkin' Spiked Iced Coffee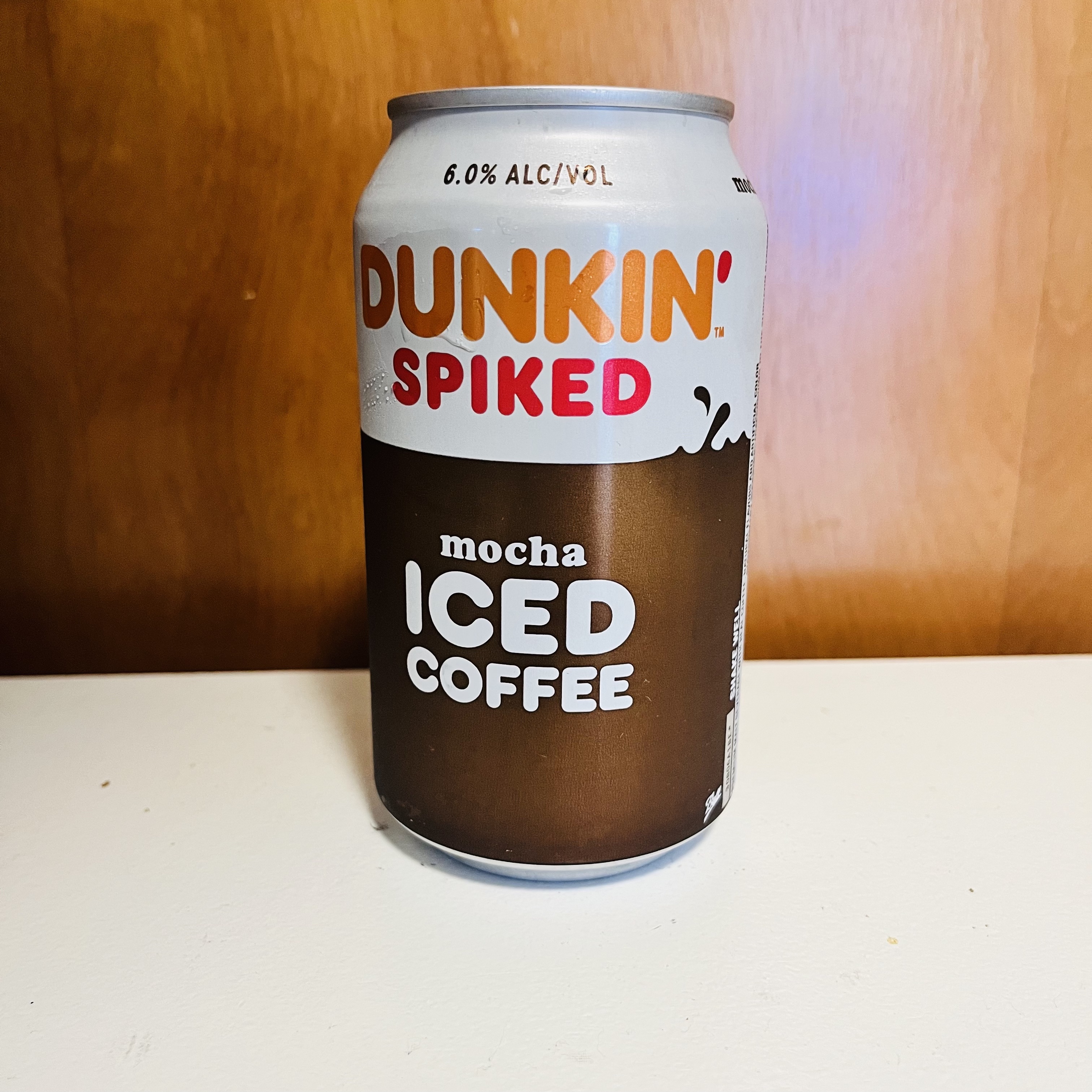 Tasting Notes & Thoughts:
I like this one a lot because you really get a sense of the coffee flavor. It's toasty, rich, a bit earthy, and bitter, but in a pleasant way. That coffee bitterness helps to mask the malt liquor flavor but doesn't come across as so intensely sweet that you can't taste the liquor. It's the best of all worlds.
I know I focused on the coffee aspects of this flavor but that isn't to say it isn't still sweet, there are some gentle vanilla notes here that come across much better than the actual vanilla-flavored can.
The Bottom Line:
A bit bitter, but in a good way. Dunkin's Iced Coffee flavor is the only one that actually has perceptible coffee notes in the flavor profile.
Find Dunkin' Spiked here.
1. Dunkin' Spiked Half & Half Iced Tea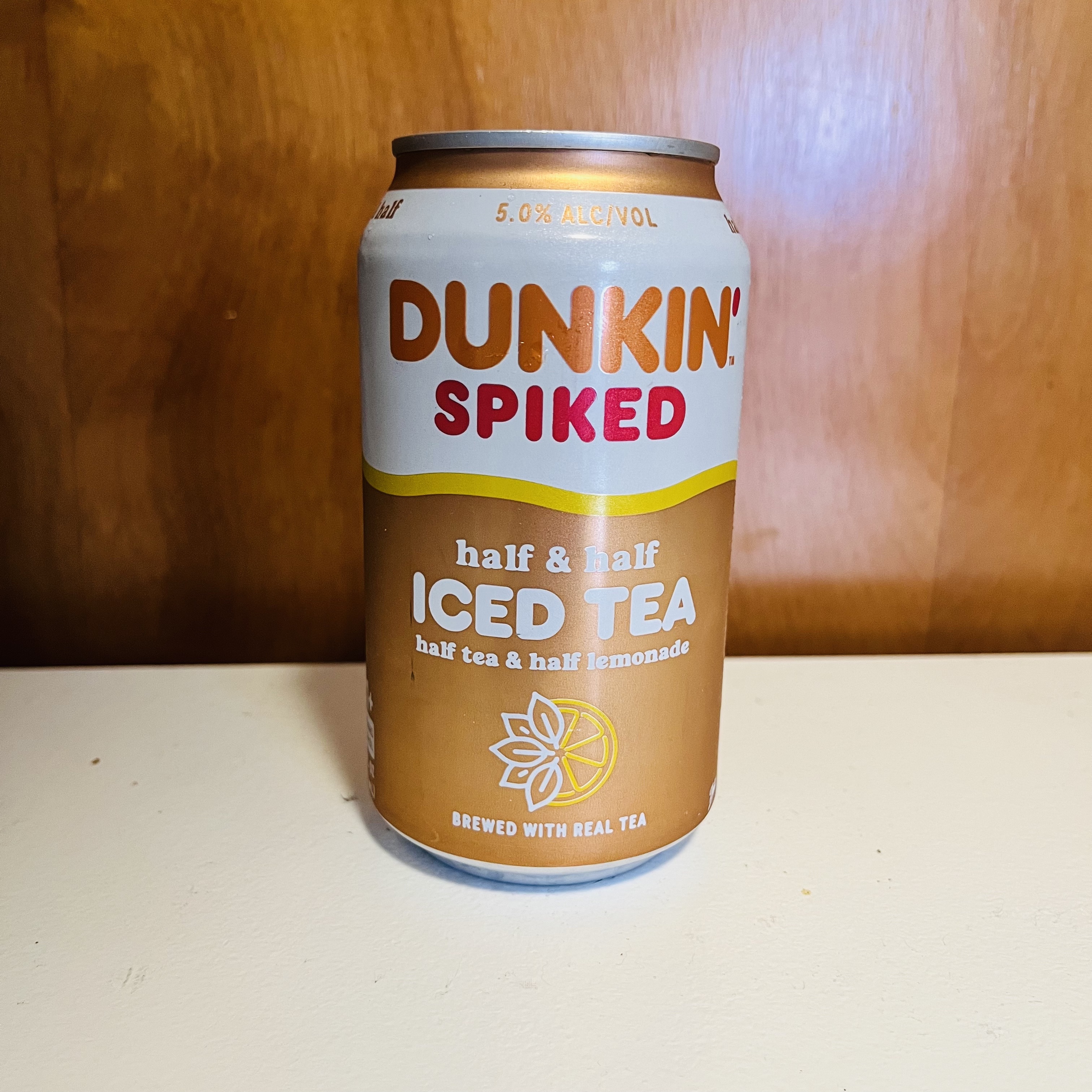 Tasting Notes & Thoughts:
This is hands down the best flavor of Dunkin' Spiked. It features a 50/50 split of lemonade and black tea, resulting in a toasty-malty flavor, some sweet citrus notes, and a tangy aftertaste that actually compliments the flavor of the malt liquor.
Because Dunkin' is known for coffee, I really wanted to give the top spot to the Iced Coffee flavor, but the Half & Half is so enjoyable that I actually think it's worth stocking in your fridge at all times.
The Bottom Line:
Easily the best flavor of the whole lineup, it's sweet, citrusy, toasty, and has a nice kick to it that reminds you that you're still drinking alcohol.
Find Dunkin' Spiked here.
The Big Takeaway:
Dunkin's Spiked line of beverages isn't for everyone. If you're not already a fan of Dunkin's take on iced tea and coffee, no amount of alcohol is going to win you over. If you are a fan, however, this is a fun way to experience your favorite flavors in a boozy format.