Cooler temperatures, falling leaves, and pumpkin-flavored everything are back across much of the country – whether we're ready or not. And while fall may be more commonly associated with coziness and sweaters worn while sipping bourbon by the fire, it is also the perfect time for adventure travel in some of the US's most epic National Parks.
I've traveled solo to 58 of the 63 currently designated "National Parks" over the last several years – many of the parks several times and in several different seasons. And I can confidently say that if you can get away for a National Park adventure in the fall, it is the absolute best time to see some of the most epic parks. Here's why:
Visitation Numbers: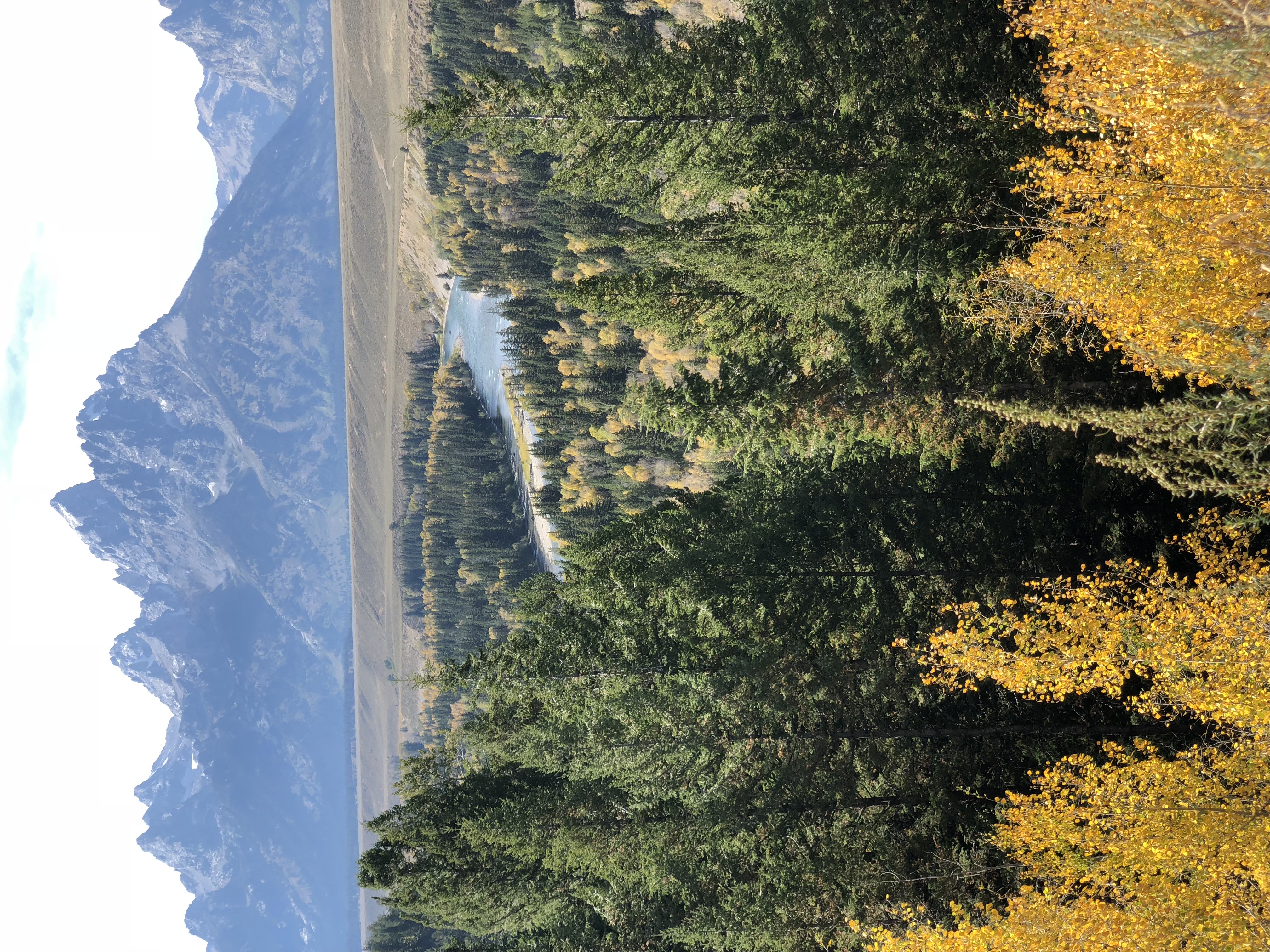 Visitation to National Parks reached record levels over the last few years. With international travel at a standstill for a time, it turned the focus onto outdoor destinations within the United States. People who had never thought to visit a National Park, camp or hike on a vacation were now renting RVs in record numbers and heading off on their own great American road trips.
Now that more people are back in an office setting and students are back in school for the fall, visitation is starting to go down dramatically. The National Park Service Visitor Use Statistics site shows that October and November are great times to visit most parks if you want some solitude.
Ending of Some Reservation Systems:
While visitation stats from this summer in some parks were slightly down across some of the more popular parks from last summer, often that was the result of crowd control measures that were put in place. We're talking about reservation systems for parks themselves and campgrounds that in the past had been first come first serve.
Reservation systems have been integral to parks that were overcrowded, underfunded, understaffed, and overused. But as the leaves start to fall – so do the crowds. With students headed back to school and summer Fridays ending, there isn't the same urgent need for reservations at many of the parks. While there are still some in place, several reservation systems have either stopped being required or are more easily attainable and at less notice than in the summer season.
This creates a much easier experience traveling to parks in the fall, as the added stress of securing a reservation is no longer at the forefront.
Fall Colors: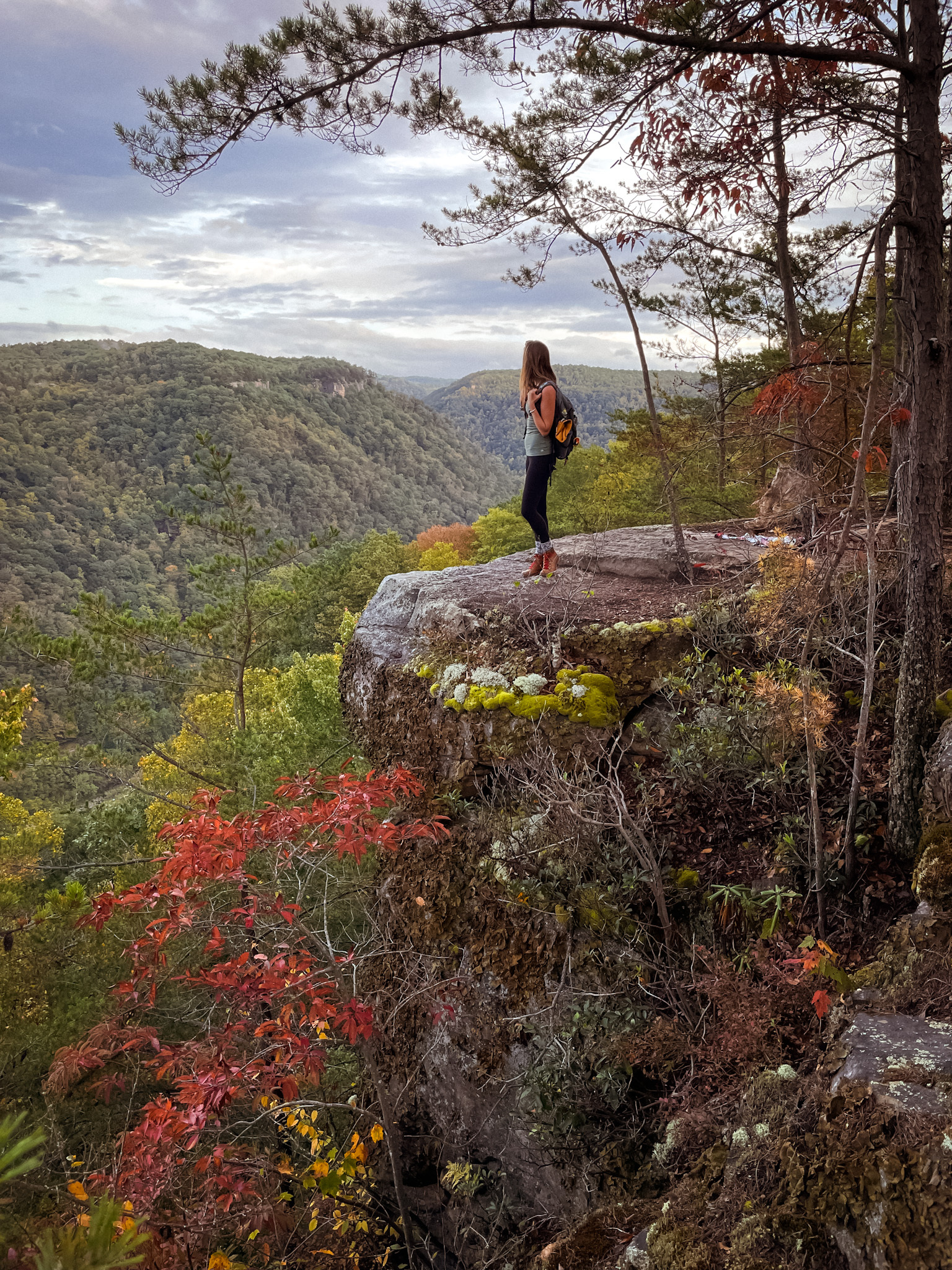 "Leaf Peeping" is an odd phrase that has somehow snuck its way back into our National vocabulary as each fall comes back around. The act of simply looking at the changing leaves – beautiful in its simplicity and something many of us look forward to traveling to see. National Parks might not be most people's first thought when planning a leaf-peeping adventure, but seeing some of our nation's most prized and revered spaces change under the golden blanket of fall foliage is truly a sight to see. You can have a completely different experience in many parks in a July visit compared to an October – just in what you can see from your car window.
Fall is a perfect time to visit nearly any National Park on your list, but these might be the most epic.
1. Grand Teton National Park
View this post on Instagram
Grand Teton National Park outside of Jackson Wyoming is a dream in any season but is a stand-out in the fall. While parts of the park close down in late September (campgrounds, rafting, and boat tours) this also means that the crowds are much more manageable between late September and the beginning of ski season in Jackson.
While Wyoming is probably not your first thought for changing fall foliage – it has no shortage. The golden aspens contrasted with the jutting mountain peaks, ample wildlife, and still waters make you feel like you've been transported into a postcard.
What to Do:
Depending on the weather, hikes are accessible throughout the park during the fall season. I wouldn't miss hiking Taggart Lake Loop, Jenny Lake Trail, or String Lake Trail. Catch some Insta-worthy fall colors at locations around the Snake River – I recommend Oxbow Bend and Schwabacher Landing.
Where to Stay:
Campgrounds are closed for the season in late September, but luckily Grand Teton is very accessible from Jackson Wyoming (there is even a commercial airport within the park itself).
If You Dare:
Hike Cascade Canyon! During the summer months there is a shuttle across Jenny Lake that shaves about 2.5 miles off the hike, but with boating closed for the season you're in for the full 9.1 miles if you want to see some of the most incredible scenery you can imagine.
2. Acadia National Park
View this post on Instagram
Acadia is one of the rare National Parks that is known as a "fall park" – but despite its popularity, it would be a crime to leave it off this list. Known for its incredible array of fall colors, this one is undoubtedly a bucket list trip. With peak foliage forecasted for the last half of October, there is still time to plan a trip to this northeastern wonder.
What to Do:
Hiking at Acadia is the best way to see the park, and luckily many of the popular trails are on the shorter side. I recommend Beehive Loop Trail (if you're not afraid of heights and exposure), Jordan Pond Path (with a detour to South Bubble), and Ocean Path Trail. Also, be sure to drive out to the iconic Bass Harbor Head Light Station – but be prepared to wait for parking – for a sunrise or sunset. If you want a quieter experience, head to the Schoodic Peninsula area of the park. It is much less crowded and just as beautiful.
Where to Stay:
Bar Harbor is extremely accessible to the park – there are even free L.L. Bean-sponsored Island Explorer buses that shuttle back and forth between the city and many areas within the park. The city is quintessentially New England, with quaint bed and breakfasts interspersed with short-term rentals and luxury hotels.
If You Dare:
Take a hike on the daunting Precipice Loop Trail. While only 3.2 miles round-trip, this hike is noted as one of the most physically and mentally challenging within the park system. The trail ascends to the summit of Champlain Mountain via open cliff faces and iron rung ladders. The park service doesn't recommend this hike for children, those with a fear of heights, or anyone in wet weather. If you're still interested, take a shot at it – just know once you start you can't come back down the same way – it's too dangerous. But you'll be rewarded with amazing views on completion.
3. Zion National Park
View this post on Instagram
Utah probably isn't atop many travelers' fall foliage bucket lists, but trust me when I say it should be vying for a spot. Utah is surprisingly lush and becomes completely otherworldly in the fall season. Like most – if not all – National Parks, the crowds have severely decreased from peaks in the summer and the weather has as well, from over 100-degree days in the summer to much more manageable average highs in the 60s and 70s.
Zion has also discontinued most permitting this season – save for Angel's Landing – making a trip now less about planning and logistics and more about enjoyment.
What to Do:
Take a hike! The Narrows – the famed hike within the Virgin River – will be a little chillier this time of year, but much less crowded. This is also the perfect time to rent a bike or e-bike to explore the park roads and bike trails.
Where to Stay:
Campgrounds in Zion are open throughout the fall season if you want to sleep under the stars. Otherwise, there are ample accommodations nearby – your best bet is finding something in Springdale, which offers free bus service to the entrance of the park.
If You Dare:
Hike the social media famous Angel's Landing trail. Known for its steep drop-offs, chain section, and huge exposure, this isn't for the faint of heart. While only 4.4 miles round-trip, it is very narrow, steep, and classified as hard. If you're up for the challenge, you'll still need a permit – which is a pretty straightforward system here.
4. Yosemite National Park
View this post on Instagram
Yosemite is awe-inspiring in any season, but fall might just take the cake. With fewer crowds, changing of the leaves, and crisp weather, this is a trip to add to your bucket list. With towering granite cliffs surrounding you in the valley, Yosemite is what you probably think of when you think of a National Park. It is epic and legendary – which is why the park has instituted reservation systems for entrance over the past few years.
Luckily for fall travelers, the reservation system ended on September 30, so now is the perfect time to get your valley fix.
What to Do:
Yosemite is the perfect place to hike, drive, climb, or just sit back with a book a brew. I always recommend hiking Yosemite Falls (to Columbia Rock or Upper falls if you have the stamina), watching a sunrise or sunset at Tunnel View, and enjoying a stroll along the Yosemite Valley Loop Trail.
Where to Stay:
There are several options for lodging when you visit Yosemite. Some campgrounds in the park are open throughout October – with reservations required through October 11 and first come first serve after at Hodgdon Meadow and Wawona campgrounds. Camp 4 will require reservations throughout the month. If fall camping isn't your thing there are plenty of lodges, bed and breakfasts, short-term rentals, and traditional hotels and motels in the area. I love staying at Sierra Sky Ranch in Oakhurst when I am in the area during the colder months.
If You Dare:
Channel your inner Alex Honnold and take on a guided rock-climbing adventure. Offered by several outfitters in the valley, there is no better way to see the foliage on the valley floor.
5. New River Gorge National Park
View this post on Instagram
New River Gorge National Park in West Virginia is the newest of the 63 parks to have simply the "National Park" designation. While visitation numbers are still slowly creeping up as a result, a visit sooner than later will give you the best experience in this park that still feels undiscovered. I have visited in both the busier summer season and in the fall, and can confidently say a fall visit should be on any National Park lovers list. The rolling hills of West Virginia truly shine when the leaves are changing, the weather is still temperate, and world-class rafting is at its peak.
What to Do:
New River Gorge has several distinct areas within the park, as it follows the path of the river. I recommend driving down the Fayette Station Road that winds below the New River Gorge Bridge to take in the vastness of the gorge while being surrounded by fall foliage. For a short hike with a great payoff head to Long Point Trail – be sure to stop by Arrowhead Bike Farm for a brew and taco which is nearly next door to the trailhead.
Where to Stay:
I recommend staying in Fayetteville or Hinton. Fayetteville has all of the traditional lodging options along with several camp-like adventure outfitter companies with cabins and camping. I stayed in a cabin at River Expeditions on my last trip and recommend it. Hinton is quieter – and home to the Autumn Colors Express Train rides in late October. There you can find quaint bed and breakfasts and short-term rentals with a more laid-back, quaint vibe.
If You Dare:
Go whitewater rafting! From April to October, you can book guided (and intense) whitewater rafting trips on the New River within the National Park itself. With Class I – IV rapids, it is heart-pumping to say the least. If you really want to adventure head to the nearby Gauley River within the Gauley River National Recreation Area for "Gauley Season" – six weekends in September and October when the Summersville Lake Dam is released and adventure seekers from around the world descend on the Gauley to ride Class 5 rapids.