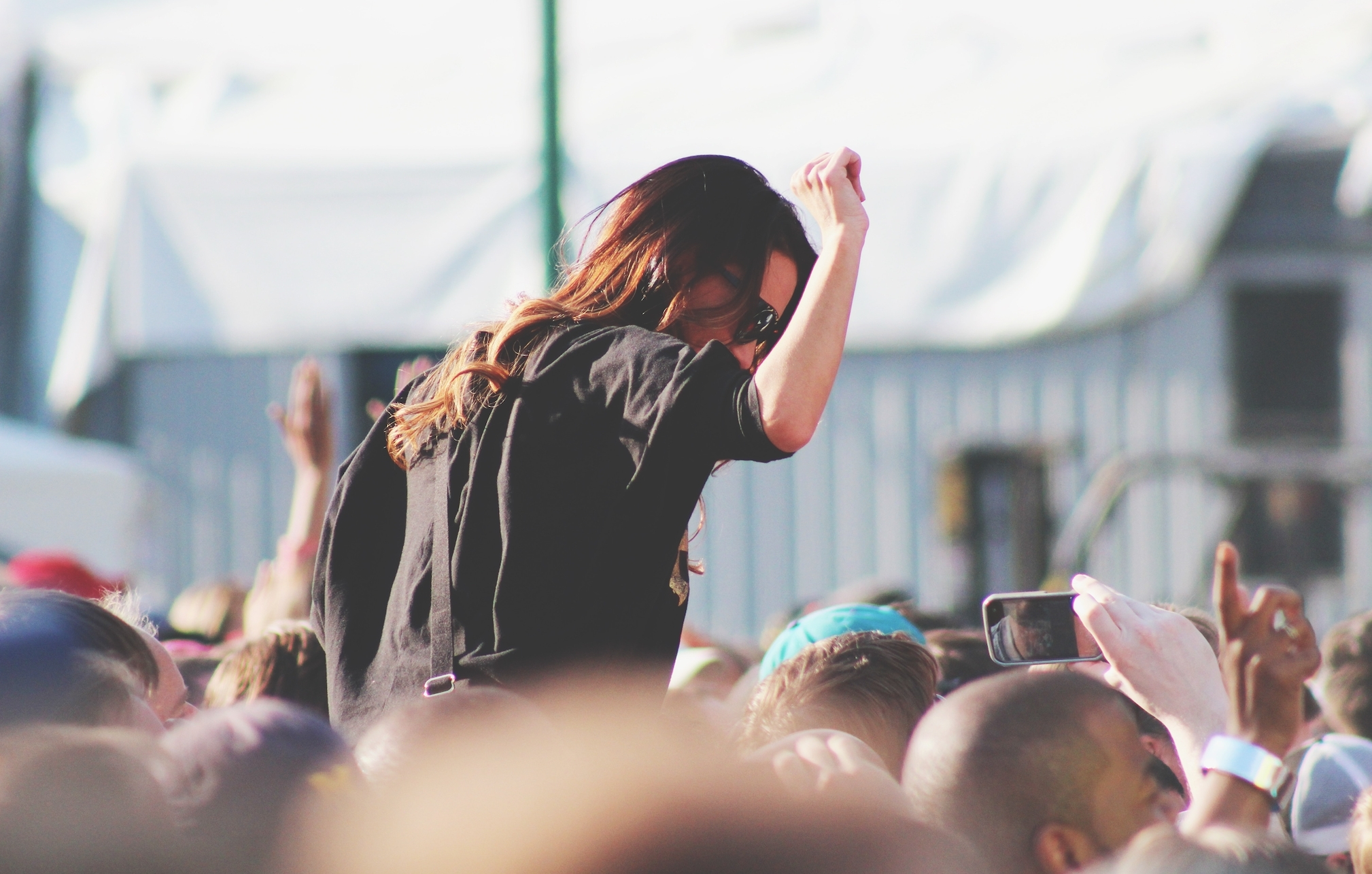 We've officially hit the last full month of #summer19 and we're starting to realize that the party season isn't endless. Soon enough, people will start returning to school, covering up with pants and long-sleeve shirts, and becoming *gulp* responsible for themselves again. Ugh, f*ck that noise. We deserve one last month of unhinged partying, right? Right?
This is the last month until January (a low-key party and vacation month) where we can feasibly get a group of friends together and hit the open roads without work or school blocking the way — making memories, frenemies, and annoying those we're closest to with endless queued playlists of songs that whoever is in the driver's seat can't make us change, no matter how many times they say, "I cannot listen to one more Old Town Road remix, so help me God. If you don't stop I'm going to pull over and literally leave you on the side of the road. Dead." …Or something like that.
So here it is, our final list of festivals worth road-tripping to for the summer. Get a group of your best friends together, gas the ride, and roll out.
X Games — August 1st-4th
This year's X Games are being held in Minneapolis Minnesota and recent changes to the X Games format make it well worth the drive to the Twin Cities. If you thought the X Games was all dirt bikes and Tony Hawk, you haven't been paying close enough attention. In recent years, the X Games have been leaning more and more towards your standard food and music festival fare, and this year they've snagged their best musical lineup yet.
After a long day of watching the competition go down, be sure to hit up the music stage for headlining performances by Wu-Tang Clan, Incubus, and Diplo. An afterparty that rivals the intensity of the actual event? Sounds like our type of scene.
We realize this one is incredibly short notice, but the real games begin on August 2nd, so you're still all set for a weekend of extreme sports and music. Go!
HARD Summer — August 3rd-4th
HARD is quickly becoming as much a California staple as Coachella. It's a must-visit. This year, HARD Summer is being held at the Fontana Speedway for the second time, but in a change from last year, they've come prepared for the punishing summer valley heat thanks to the addition of improved water stations and cool-down areas to keep you comfortable while you dance the day away.
The festival organizers have also decided to cover the venue to reduce the amount of dust that gets kicked up, which is appreciated. If you've ever gone to HARD before, you know all too well the feeling of dust crusted up in your nose… it's not pretty.
This year's lineup includes heavy-hitters like Kid Cudi and Major Lazer and VIP amenities include complimentary phone charging stations, expedited entry, and a splash pool to help you soak in the last of summer.
Splash House — August 9th-11th
Splash House has returned and it's bringing us warm memories of the start of summer 2019 when we first covered the event. Splash House's second run comes at a perfect time, as temperatures in Palm Springs are hitting the triple digits on the daily. Between this and that Taco Bell resort, Palm Springs seems to be the perfect place to give summer the epic send-off it deserves.
This month's Splash House will feature non-stop House music, as attendees hop between three different hotel pools for an unparalleled party experience. Expect DJ sets by Claude VonStroke, Snakehips, and Toro Y Moi but let's face it — Splash House is more about the pools than the music. Either way, if Splash House's June party is any indication, this upcoming Splash House will be unforgettable. Be sure to hit up the after-parties, even if you can't get a ticket to the official stops. Trust us, the whole region will be in non-stop party mode.
Orange County Fair — Ends August 11th
If you've managed to spend the entire summer without going to a county fair we have one question for you: Why? County fairs set the model for the modern music festival — they're set in the summer, they require an exhausting amount of walking, and they're full of outlandishly decadent food that makes your mouth water and your heart hurt.
Held on 130 acres with 157,000 square feet of event space in the heart of Orange County, the OC Fair is California's gaudiest, most over-the-top state fair and one of the best on the West Coast. This year's new food items include some Salvadoran Pupusas, a Hot Cheetos and Cheese Turkey Leg, and the Slider Tower on a Stick. Yes, that's a skewer full of sliders. Insane and delicious, like a state fair should be.
Taos Vortex — August 16th-18th
What do you get when you have festival organizers Meow Wolf, initial backing from George R. R. Martin, and a former Disney theme park builder as your creative director? You have one of the most exciting and new immersive art-focused festivals in the country. Taos Vortex, held in Taos, New Mexico, has one of the most uniquely curated lineups of the entire summer.
Jam out amongst immersive art installations and multidimensional interactive landscapes to the sounds of Flying Lotus, George Clinton and Parliament Funkadelic, Lykke Li, and CocoRosie. While federally, marijuana is a crime, it's been decriminalized in New Mexico so while we aren't saying, hey break federal law, we are saying, Taos Vortex looks like one hell of a festival to attend in an altered state.
Burning Man — August 25th-September 2nd
We always knew we'd close our Roadtrip Summer Series with Burning Man. It's simply the ultimate festival experience, county fairs may have inspired the grandeur and modes of operation of the modern summer festival, but Burning Man-inspired the look, the unhinged hedonism, the dusty post-apocalyptic choice of venues. Do yourself a favor and head to Black Rock City, Reno, Nevada to close out your summer in the best way possible. Now, before you get too old (jkjkjk, at the Burn there's no such thing.)
It should be noted that Burning Man is making some sweeping changes to their festival and ticketing policies in order to prevent festival-attendees who don't live up to the Burning Man values from going. So if you're intending to hit up Burning Man but don't want to abide by the customs, like cleaning up after yourself and being respectful to your fellow Burners, you're not welcomed. That's a good thing.
The Burning Man Association is releasing tickets in phases, so watch this space.
EDITOR'S PICK: Baja Beach Fest — August 16-17
Baja Beach Fest is a true "destination festival." In the sense that the festival itself, which boasts a star-driven Reggaeton lineup — Bad Bunny, Ricky Jam, Ozuna, and J Balvin all headline — also highlights a destination that's given waaaaaay too little attention. Mexico's Northern Baja is one of the planet's best food destinations. It's also got endless beaches, tons of surf, and is in easy striking distance of San Diego.
The fest itself is pure party vibes. Grinding. Drunken ocean swims. More fish tacos than you've ever consumed in one setting. It's going to be epic and big. Its founders are the family behind Papas & Beer — trust us, that crew knows how to throw a party. If you go, be sure to hit up Tacos el Yaqui for perrones when you get hungover. These stewed beef quesadilla tacos are famous worldwide.