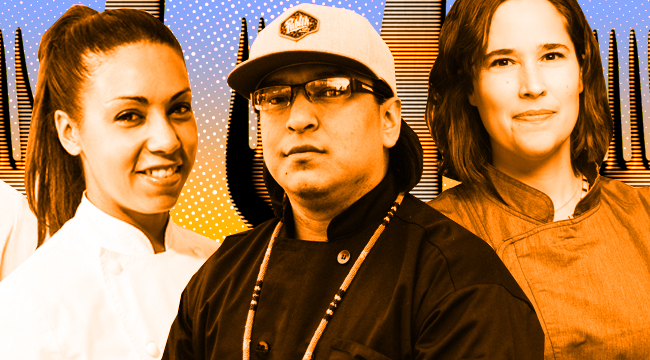 When you visit a restaurant, you're generally at the mercy of the menu. For the more timid and controlling among us, that might mean frequenting those spots that serve familiar-feeling dishes. And no judgment — who doesn't love a cheeseburger or some pizza on occasion? But the real treat often comes in trying something new. Taking a risk on the papaya salad, some escargot, or a vegan tagine.
The thing is, many of the more unusual items that end up on menus are the result of massive trends in the industry. Getting in on things before they blow up in a big way means knowing what to look for both when dining and when shopping for your own kitchen. With a whole world of food at your fingertips, why limit yourself?
With endless food possibilities in mind, we asked some of the brightest names in the culinary game to make predictions about what the new year will be bringing to the table. Their picks certainly left us excited about the future of fermentation and the lifestyle changes they foresee in their field. Read on and drop into the comments to identify some trends you think will hit big in 2019.
INDIGENOUS FOOD — Brian Yazzie, Diné Chef of The Sioux Chef
Indigenous food isn't a new trend or a young cuisine. This beautiful resilient food culture has always been here and has just been overlooked and overshadowed by romanticized and colonized terms like "farm to table" or "American cuisine." Our Indigenous ingredients survived manifest destiny and traveled around the world, playing major parts in countless cuisines. Tomatoes, corn, beans, squash, chilies, maple, agave, pawpaws, acorn, pinons, and cranberries are more than elements on plates. They each have sacred ceremonies, carry ancestral memories and tell stories through colorful flavors. Food is our medicine, and when we serve the people, it nourishes and reintroduces flavors that have been forgotten due to culinary colonization.
The scene of Indigenous cooks and chefs reclaiming their spaces in the American culinary world in 2019 will be major, and the movement is headed in the right direction. As to awakening the minds of our next generation, we will be creating relationships with allies and breaking barriers around culinary cultural appropriation and food justice.
SLOW COOKED MEATS, REDUCING WASTE, & CHAYOTE SQUASH — Ariel Fox, Concept Executive Chef of Dos Caminos
Slow cooking meats. I am keeping my eye out for new ways to slow cook less desirable cuts of meat. Reducing food waste. I definitely think sustainability is on the rise as waste is becoming more and more top of mind in the foodservice industry. it's important to do our part.
Also, chayote squash. I'm interested in using more chayote squash in my menu at Dos Caminos. It's becoming more popular and trendy now that people know it's a "superfood." Luckily for us, it has been a key ingredient in regional Mexican cooking for ages.

ALL VEGGIE EVERYTHING — Jason Goldstein, Food Network Star finalist and Food Influencer of Chop Happy
2019 is the year of the veggies. Meat eaters will be eating vegetable-based dinners on days other than on Meatless Monday. Riceless risotto where you can substitute sweet potato or butternut squash. Broccoli steaks seared in a pan and roasted in the oven. Sweet carrot noodles, hearty carrot spaghetti, and beet gnocchi. The impossible burger was the leader in restaurants, but now, I think we'll see watermelon steak and squash burgers.
SOCIAL ISSUES IMPACTING KITCHENS — Adrienne Cheatham, Founder of Sunday Best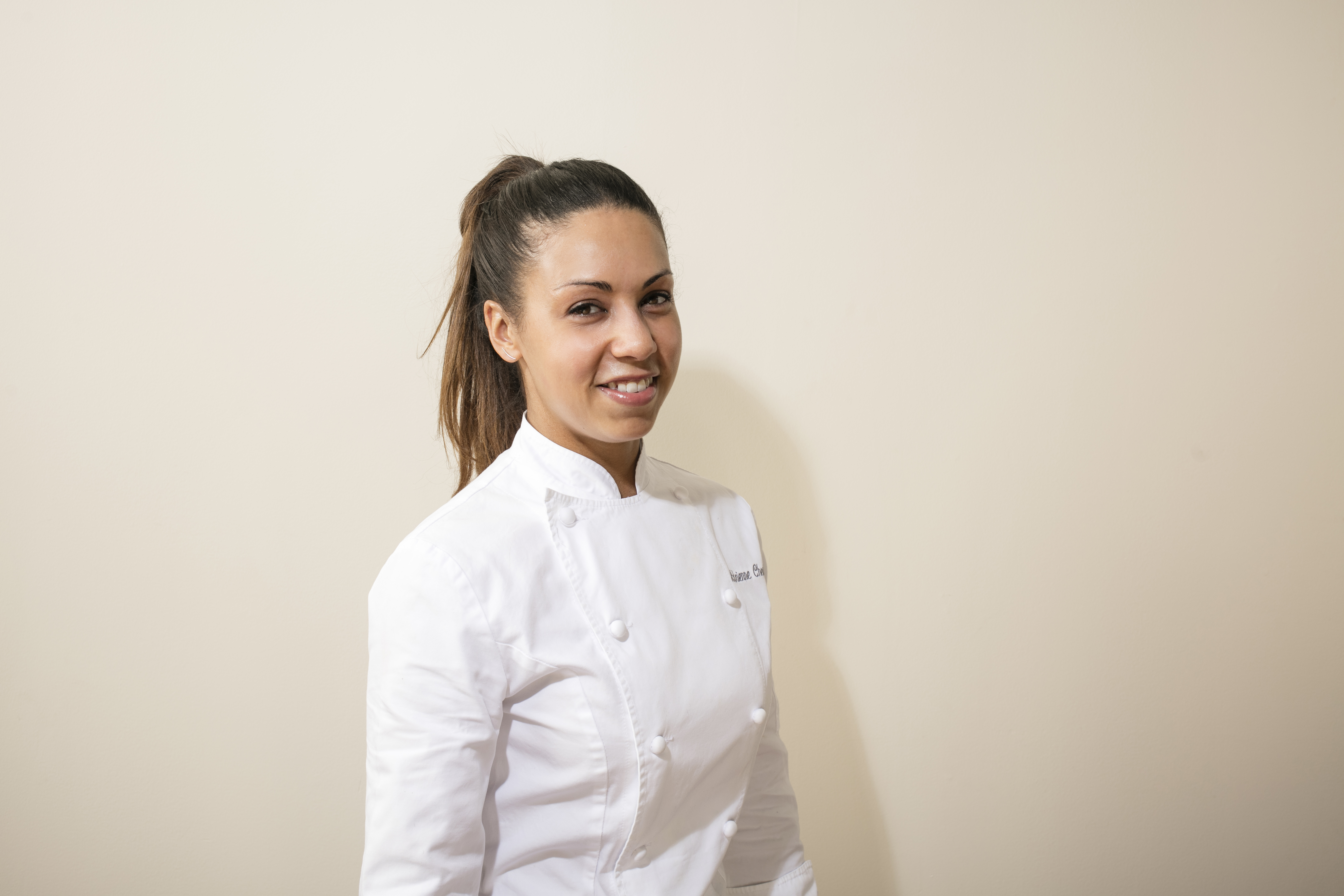 I think the food scene is reaching a point of heightened awareness, and a higher level of ownership and action. More chefs are getting actively involved in issues. Chefs taking ownership of social issues can have a huge impact; where, what, and from whom, purchases are made can sway an industry. And diners are a huge part of that, from reducing waste to supporting small farms, guests want us to make decisions that have a positive impact, and we're happy to work together on that. Food trends I see growing in 2019 are directly affected by this. Lesser-known ingredients and out-of-the-ordinary proteins are getting a lot of attention, especially ones that help utilize things that may have otherwise been discarded (or used to make an amazing family meal!). They are rapidly hitting the market and gaining market share. It's amazing to see this progress from menus showcasing less popular cuts of meat to seeing berbere on the shelves at local grocery stores. (Yes, North African ingredients are gaining momentum!)
INCLUSIVITY & REPRESENTATION — Jeremy Salamon, Executive Chef of The Eddy
We will continue to see more inclusion in the food industry and a more well-rounded representation of various international cuisines, nationalities, ethnicities, gender/sexualities. One cuisine, in particular, that has been popping up left and right is Middle Eastern — Lebanese and Persian food in particular — and I think this movement will continue to grow and develop as far as chefs and restaurants go.
THE BAZAAR EXPERIENCE — Octavio Sabado, Executive Chef of Westdrift Manhattan Beach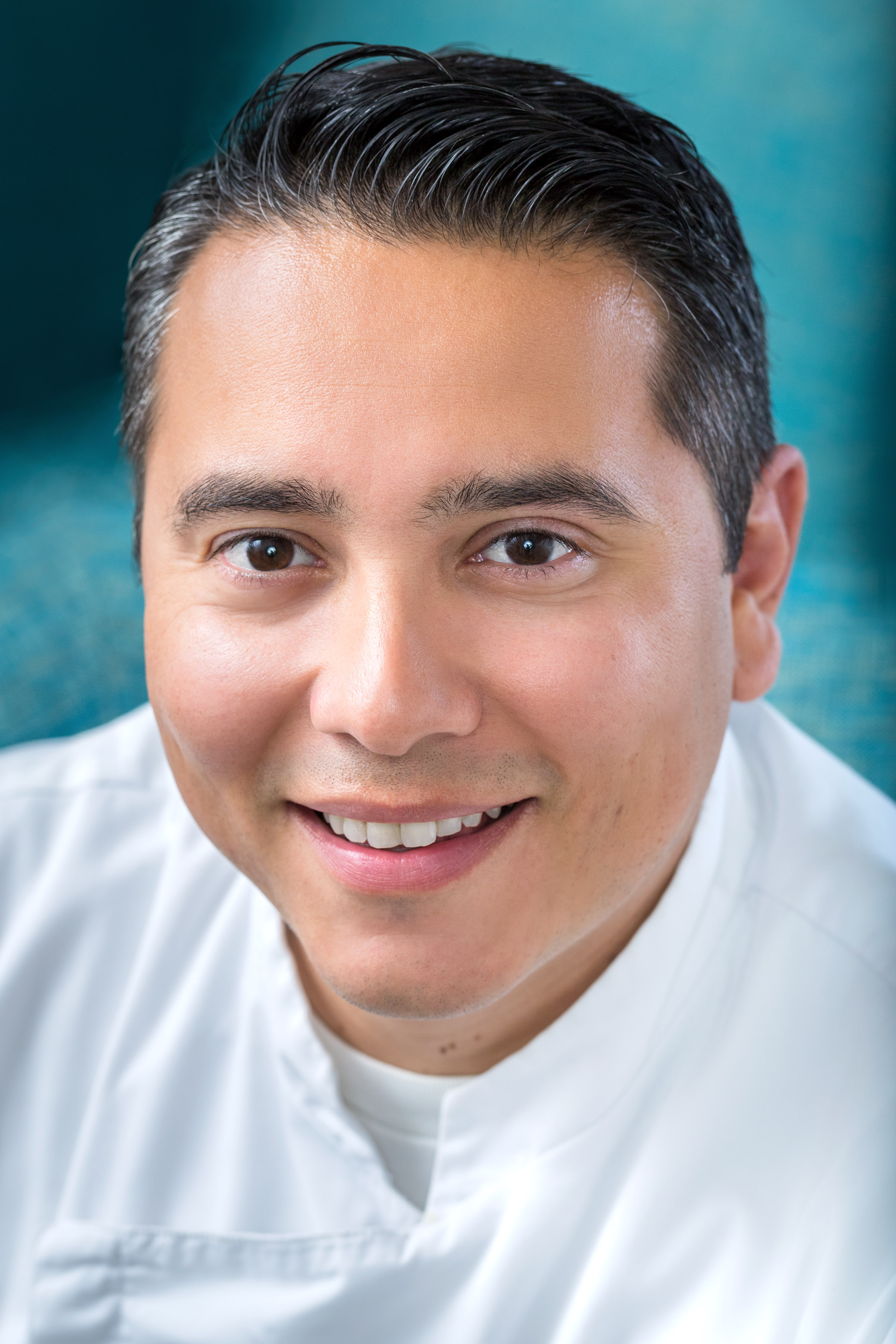 In my opinion, 2019 will be the year of the food halls. In the last few months, we've seen an uptick in food halls, but I think the trend is really going to explode in 2019. It's all about shared spaces with communal seating and a plethora of cool, unique food and beverage options. The "bazaar" experience will also become more prevalent in 2019 when it comes to food. It's all about options in close proximity, socializing, sharing, and people watching……of course.
HAPPIER CHEFS — Sarah Schafer, Chef of Irving Street Kitchen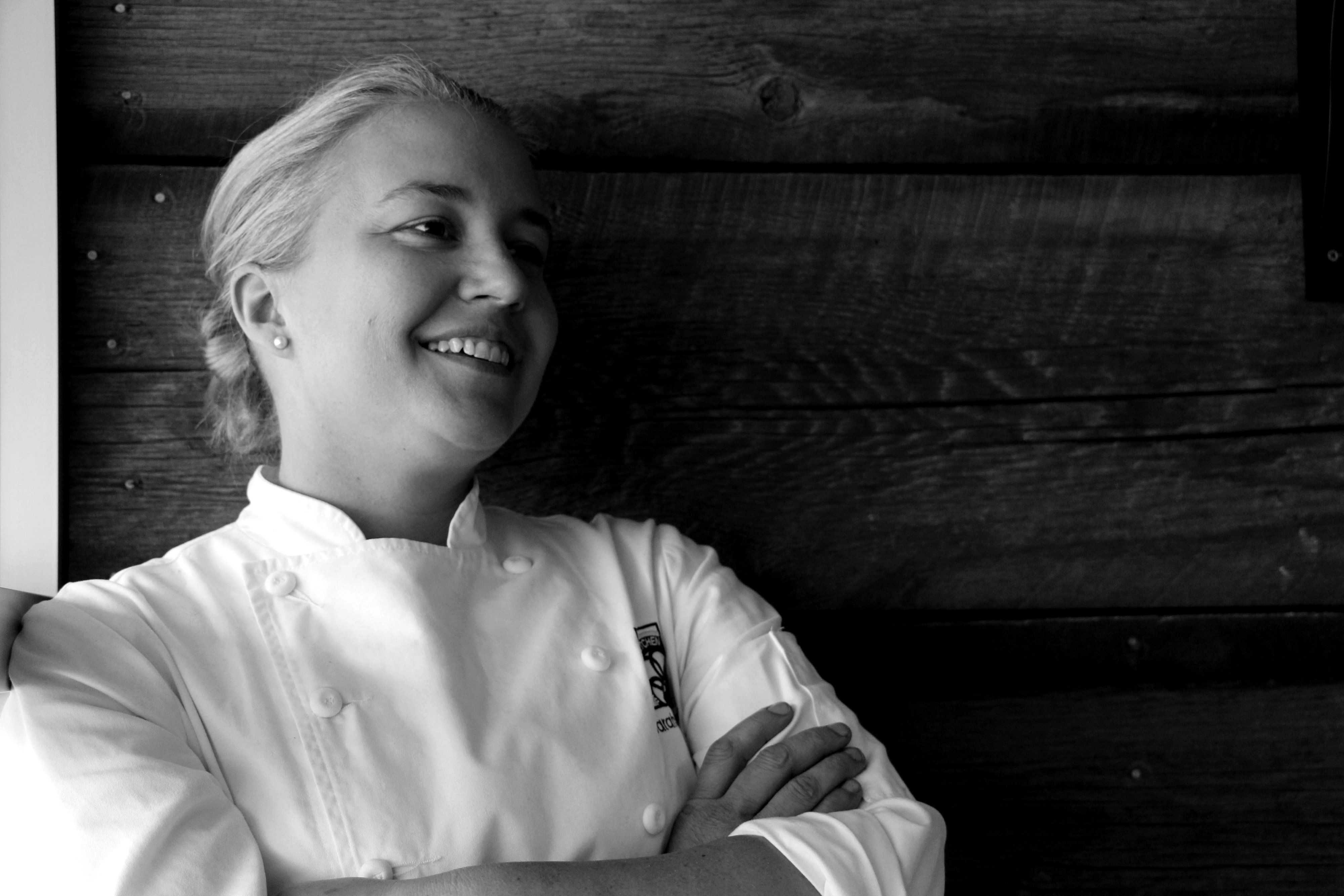 More of the trend we've seen begin this year: chefs confronting the unhealthy lifestyle they have been immersed in and inflated over the past decades. Chefs are recognizing in order to have relationships, gardens, families and the physical health that contributes to quality of life they need to affect a deep change in the industry. More chefs are adjusting schedules, aligning growth with balance, exercising, getting sober, altering their diets, seeking counseling and coaching and generally thinking more holistically. Our restaurants and offerings will naturally evolve with our own personal growth. As chefs, we are notoriously bull-headed, if we can maintain that discipline as we are being introspective, we have the potential for major positive shifts in our industry. It will take time but look for less of the 16-hour days, more of the 4 day work weeks and menus fitting our adjustments. Also look for happier spouses!
THE END OF THE ONLINE GROCER TREND — Sara Bradley, Chef and Owner of Freight House and Top Chef Contestant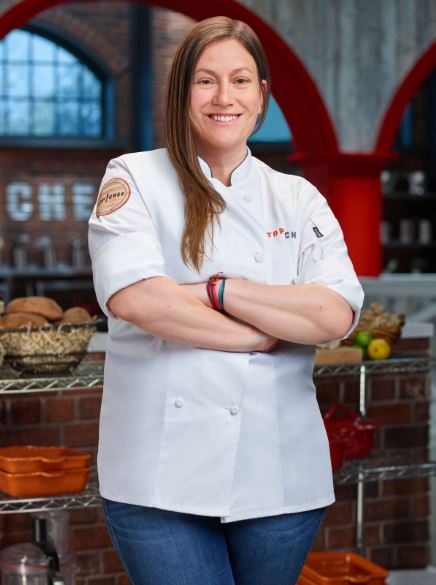 I'm taking this opportunity to tell you about a food trend I want to see DIE. And that is the trend of online grocery shopping with delivery/pickup. I mean, I get it. People want to save time and avoid lines and all that, but at what cost?! For me, going to the grocery store is inspiring. There is no way you can replicate the experience of picking through fresh produce and thinking about pairing things together when you simply click "add to cart." And that's not the half of it! I trust only myself when looking for the perfect, beautifully plump tomato, or the perfect cut of protein for a dish I'm preparing. Yeah, going to the store takes time. It's crowded. But the integrity of your ingredients is worth that sacrifice. The pickup line is for suckers.
COMMUNAL EATING — Michelle Minori, Top Chef Contestant formerly of Barzotto
I really hope that 2019 brings a blast of excitement about communal eating. I see a lot of young cooks sprouting out of their comfort zone and traveling the world learning how the rest of the world eats. Here in the U.S. we really need more plazas, and hawker centers, where different cooks can come and share the dishes they are most proud of. It's so cool to see people sharing a space to enjoy a meal or a quick snack. We need more places to socialize and enjoy food from a cornucopia of different vendors. I really feel that this idea of food bringing people together, and setting aside our differences, will be part of what we can do to save ourselves from ourselves.
FINE DINING GOES MAINSTREAM — Brandon Rosen, Private Chef and Top Chef Contestant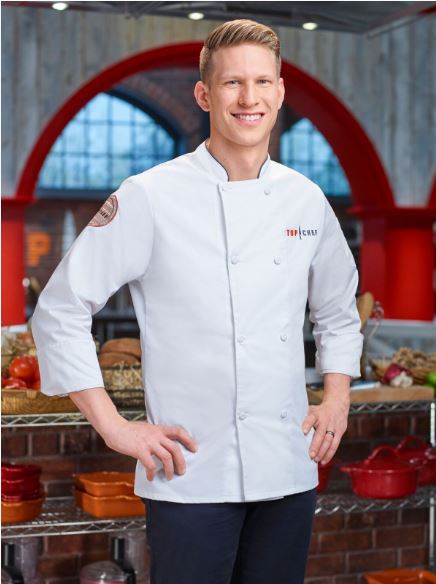 As the food industry progresses, I feel people's palates are craving the best of cuisines. Modern fine dining is taking a turn into the present day, where even the most vibrant of casual atmospheres are holding their chefs to the utmost tiers of execution. Where once fine dining could only be experienced in the classiest/ stuffiest environments, I think many chefs are making their amazing cuisine more approachable and doing so in an environment open to a more casual dining experience. I feel as though the key to restaurant success nowadays is sourcing the most amazing ingredients, producing dishes with the most advanced techniques, and providing modern diners with an atmosphere where they have fun and enjoy amazing food in an environment that is much more approachable to the youthful generations. I would like to see more fine dining restaurants moving into this type of format, providing a menu of many small dish options that can be shared amongst a group of friends to provide each guest with those few bites of perfection.

THE AFRIAN FOOD DIASPORA — Eric Adjepong, Chef and Owner of Pinch & Plate and Top Chef Contestant
I'm going to be a little selfish and big up West African food and food of the African diaspora. I think in addition to the food tasting amazing, there is a big social awareness happening for a lot of restaurant goers. For Africa to be the 2nd biggest content in the world, it's a shame that our cuisine isn't celebrated loudly — there are a few chefs trying to change that.
ELEVATED FAST-CASUAL & SHARED EXPERIENCES — Justin Sutherland, Executive Chef of Handsome Hog and Top Chef Contestant
One great thing about the Midwest and my generation of chefs is the community we are building. We embrace working together on team pop-ups and in food halls. We love to be surrounded by great food and great chefs. The competitive aspect has fallen away to a really great community.
One of the biggest trends I don't think is going away is the continuing move away from the style of white tablecloth fine dining. But elevating the dining experience and food served well in more casual, quick service concepts. Each experience is immersive and connects with all senses.
In the Midwest, the dining hall is a huge new trend, repurposing old buildings, like the Schmidt Brewery in Saint Paul which is called Keg and Case Market. This gives talented local restaurateurs a chance to work together and bring great food to the community.
FERMENTATION — Kevin Scharpf, Executive Chef and Owner of Brazen Open Kitchen & Bar and Top Chef Contestant
Ferments have been gaining popularity over the years, but I think you will see a huge push of fermenting in 2019! It's a basic process that obviously has been around forever but thanks to popular chefs like Rene Redzepi, the process has been made into something fun for chefs. It's almost like those little science kits you can get at the store that has you mix three ingredients to create a volcano. The cool thing about this movement is it's bringing awareness to one of the most important preservation techniques for reducing food waste. Pushing for small/home gardens comes with the responsibility of preserving what we grow!
LOCAL, LOCAL, LOCAL & CHEFS FOLLOWING THEIR HEARTS — Pablo Lamon, Chef De Cuisine of 27 Restaurant & Bar and Top Chef Contestant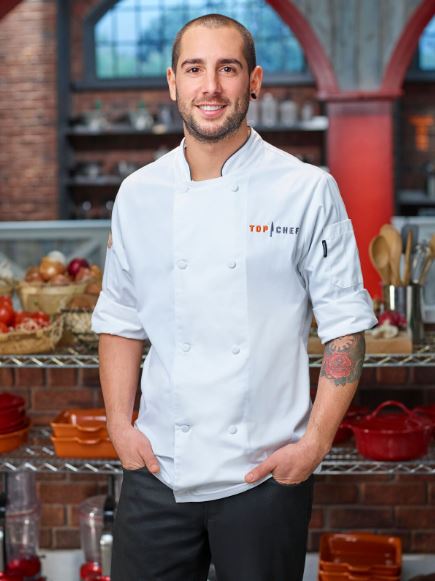 I believe (and hope) that in 2019 chefs will work more and more with local producers, with local products, respecting the seasonality of them, and mainly respecting the earth itself. Nowadays, I believe chefs have stronger and stronger voices and we should definitely use them to make the world a better place. In this past year, subjects like pollution, consuming local, and respecting the animals that we eat have had bigger importance than before. I believe chefs are paying more attention to those ways of not only cooking but also eating, and we are finding more and more ways to help those causes while we cook the food that we love. And when it comes to food trends, I like to think that now more than ever, anyone can cook any style of food that his or her heart tells them, I don't believe in concepts being correct or not. I think that, despite any trends or popular dishes that might be around, all food should be appreciated because of the hard work behind each dish made.
LOW-KEY PLACES MAKING A BIG SPLASH — Kelsey Barnard Clark, Executive Chef and Owner of KBC and Top Chef Contestant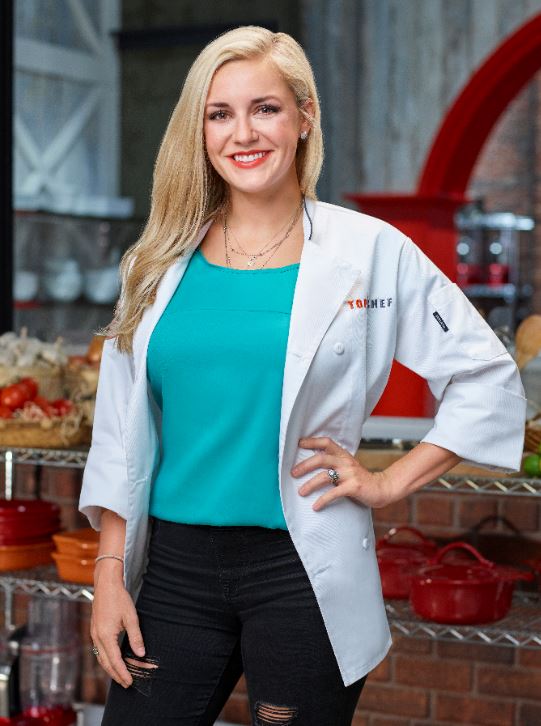 There's been this strange wind blowing for a while where small, no-name joints are popping up in big ways. Sandwich shops are being named "best restaurant of the year" and bbq shacks are winning James Beard awards. It's a beautiful movement where people are respecting and giving credit to all types of food — not just fine dining. As someone who was trained in fine dining, and now does casual food, I couldn't be more thrilled to see what the future of dining looks like.
OAT MILK — Sara Woods, Executive Chef of Canopy Portland
Oat milk! Seriously, I'm obsessed with this milk alternative. It's smooth and nutty, with a texture and consistency that is more reminiscent of milk than other non-dairy milks. I also think we'll see more nuanced, regional Asian cooking and influences. I'm particularly excited about Carlo Lamagna's upcoming Filipino restaurant Magna and Bun Cheam's Cambodian infused seafood at Essex Pearl at the Market Line in Manhattan.
RICE TAKES CENTER STAGE — Sarah Grueneberg, Chef and Partner of Monteverde Restaurant and Pastificio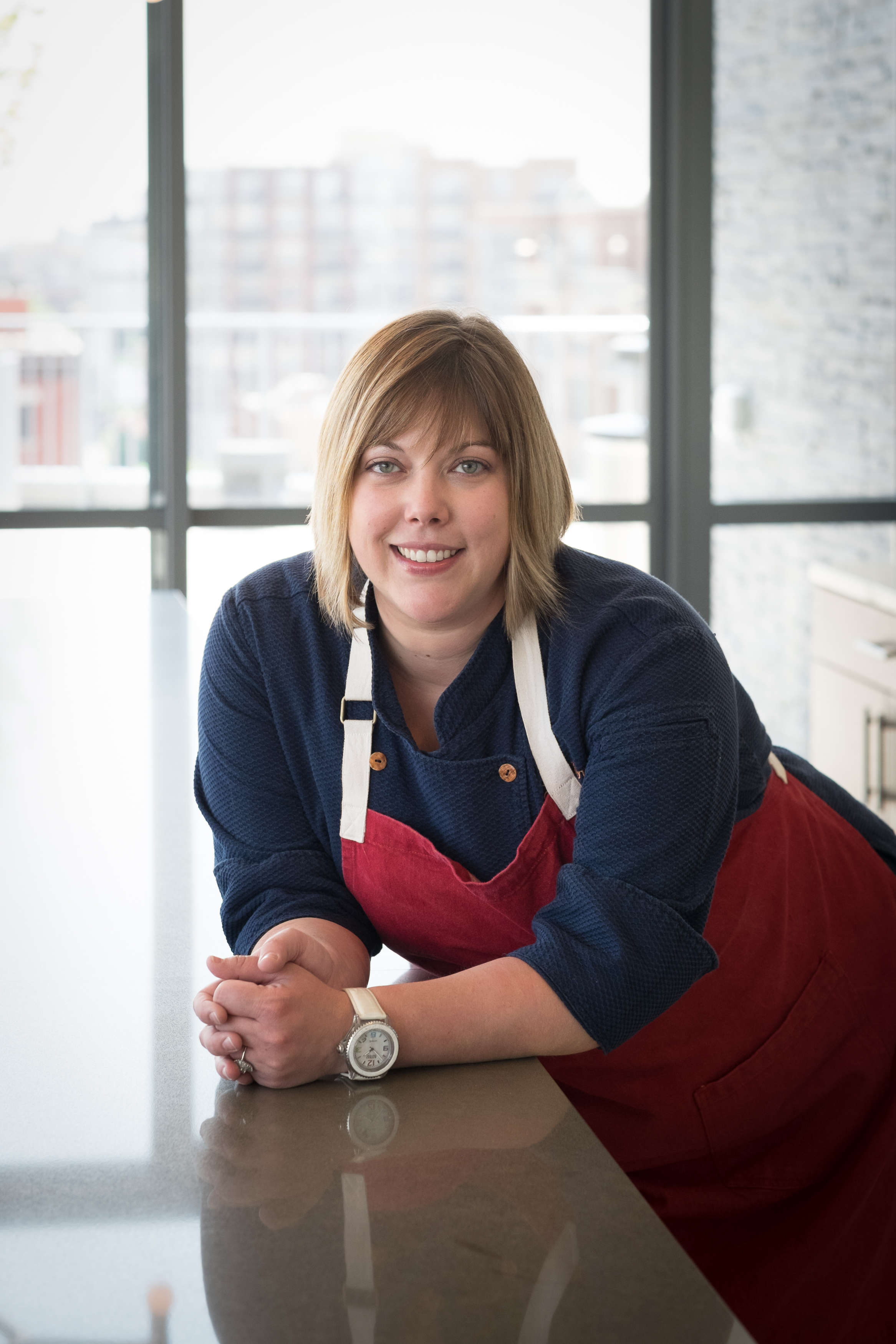 I think in 2019 we'll see rice become a star of the show. Chefs are taking the steamed/cooked rice that many of us eat at home and taking it to the next level. They will show us why it has been a staple in just about every cuisine for centuries. At Bywater American Bistro in New Orleans, they're doing a jasmine rice with fried oysters and an etouffee sauce that's incredible. It's a nice example of how rice is becoming more of a small plate to share rather than solely a side dish. I also believe that rice porridges will be very popular. Chefs will play around with the traditional congee and interpret it into other cuisines.
LOS ANGELES TAKES THE LEAD — Tim Hollingsworth, Chef of Otium, Free Play and CJ Boyds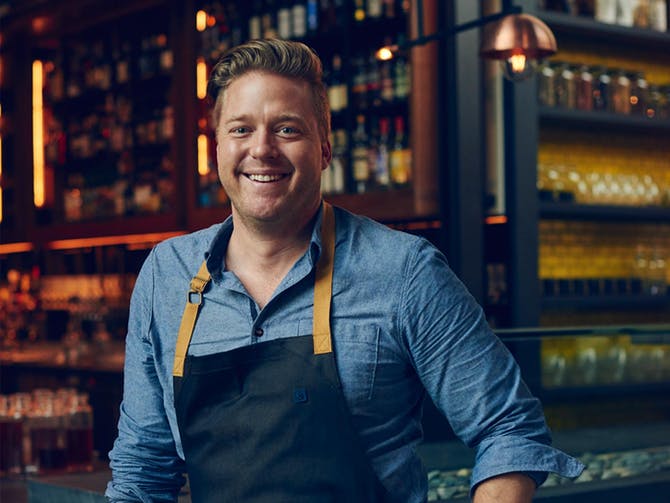 I think we see that people are diving into different ethnicities and cuisine, and we will continue to see more and more people doing that. My hope is that it won't be one culture, but multiple cultures coming together in food to create really diverse and unique dishes we haven't seen or tasted before. This evolution of food is very exciting because it is not only a blend of culinary tastes, it also brings together new experiences for those with their food. As our cultures continue to evolve and overlap, so do our taste profiles and palettes –which allow us to have the opportunity to become creative with new dishes.
The food scene is headed to Los Angeles. This is because you have a crazy influx of new restaurants opening in the city in all of these different and diverse neighborhoods that influence the food they create. I'm really excited to see the next level of Los Angeles cuisine because this will set the stage for food in 2019 and the coming years. As one of the most multicultural cities on the planet, we really have the opportunity to become creative with our dishes and look to many other cultures all in this city to guide our dining and tasting experiences.
HONEST COOKING & SOLID TECHNIQUES — William Nolan, Executive Chef of Black Iron Kitchen + Bar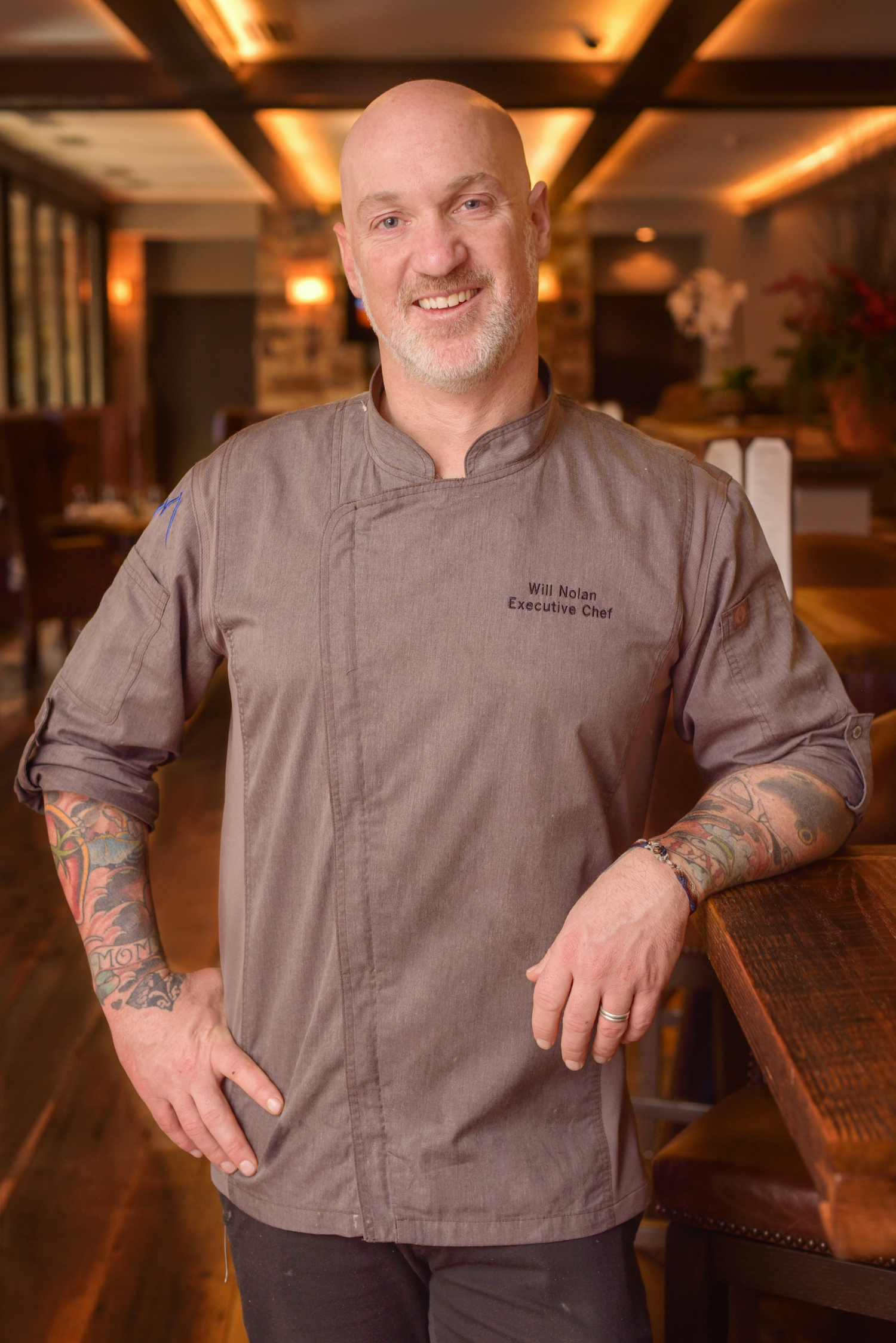 Food trends are just that … trends. As long as I have been cooking, which has been quite a while, I have witnessed so many different trends. From over-plated fine dining, Asian inspired everything (which I do love), tweezers & magic powders, to the return of simple comfort food. It all seems to come back to one thing, proper techniques. As we blast through all these "trends", I feel that we all return to the basics. I have eaten at unbelievable restaurants where the most difficult dishes were missing one thing … salt. I believe that 2019 will see the trend of solid, honest good cooking.
OMAKASE-STYLE DINING — Christopher D'Ambrosio, Executive Chef of The Barn and The Farmhouse at Bedford Post Inn
One trend that I foresee in the coming year is the restaurant style of omakase being used by Western chefs. More and more Western chefs are traveling to develop their own style and want to express themselves in an intimate and personal setting. Omakase allows chefs to do so since they are preparing the food right in front of the guest.
CANNABIS — Silvia Baldini, Chef and Co-Owner of The Secret Ingredient Girls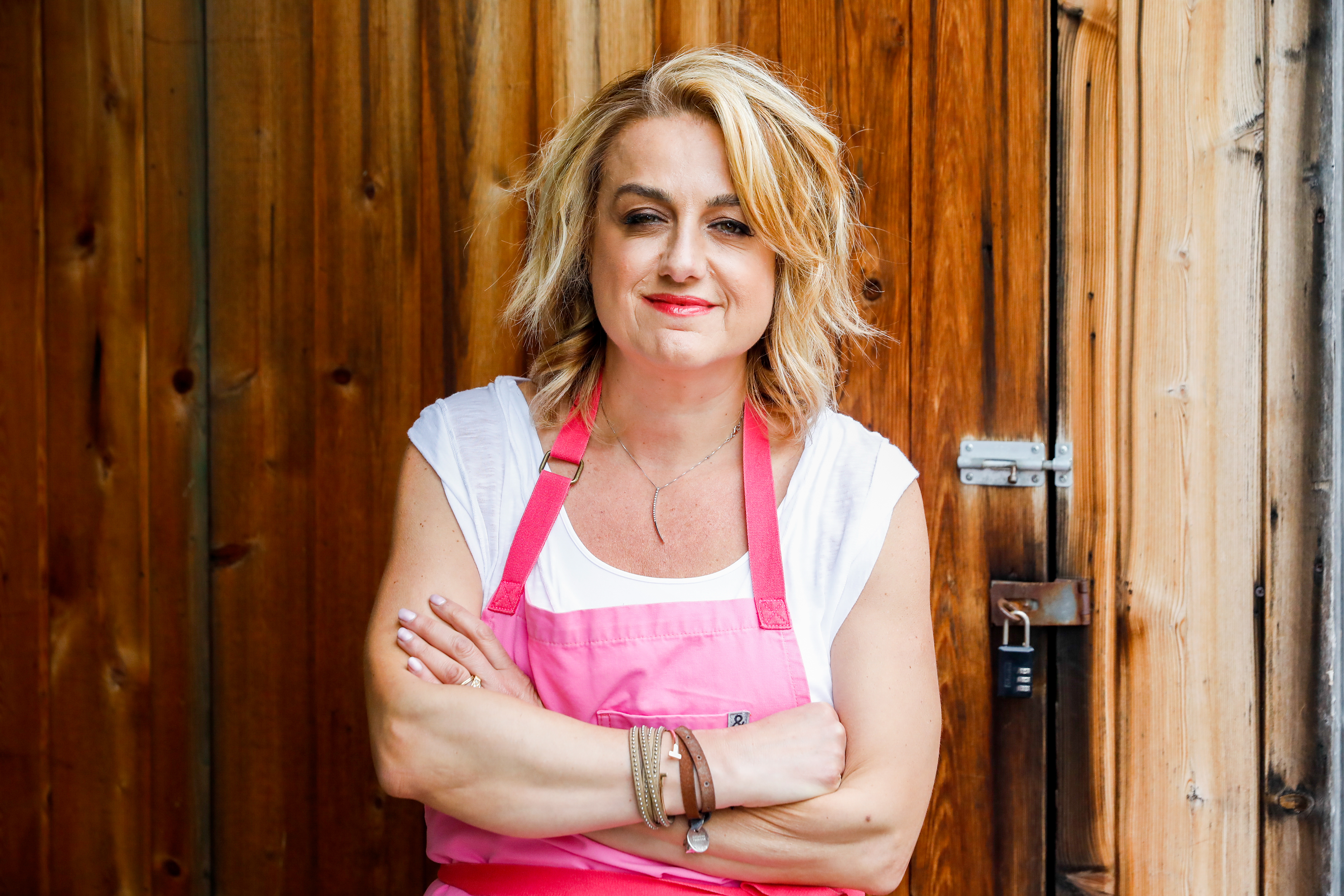 Plant-based takes the cake again in 2019. And I love it. Coconut milk, greens, and lentils are here to stay. A specific star of the plant-based phenomenon I have worked a lot with is cassava, also known as yuca, a starchy tuberous root native to South America. Expect to see more cassava on menus as well in 2019, likely in baked goods. Edible beauty and food as medicine is also part of a big emerging trend. Collagen and argan become cooking ingredients. Perhaps the biggest growing trend next year will be cannabis. As marijuana laws continue to loosen, more and more food manufacturers and chefs are jumping on the bandwagon. Look for more infused cooking oils, coffees, teas, chocolates, baked goods, snacks, and even beer and pasta to hit the market in the coming year and to appear on menus.
REGIONAL ETHNIC CUISINE — Chintan Pandya, Executive Chef of Adda Indian Canteen and Rahi
I think there will be a more focus on regional ethnic cuisine. I think there will be more grains and lentils incorporated in dishes. Also, I think more chefs will be integrating unused parts of the meats (offal) in dishes. I believe the food scene is heading toward a more casual dining experience than fine dining.
FONO & LESS SUGAR — Joshua Korn, Executive Chef at Cultivation Kitchen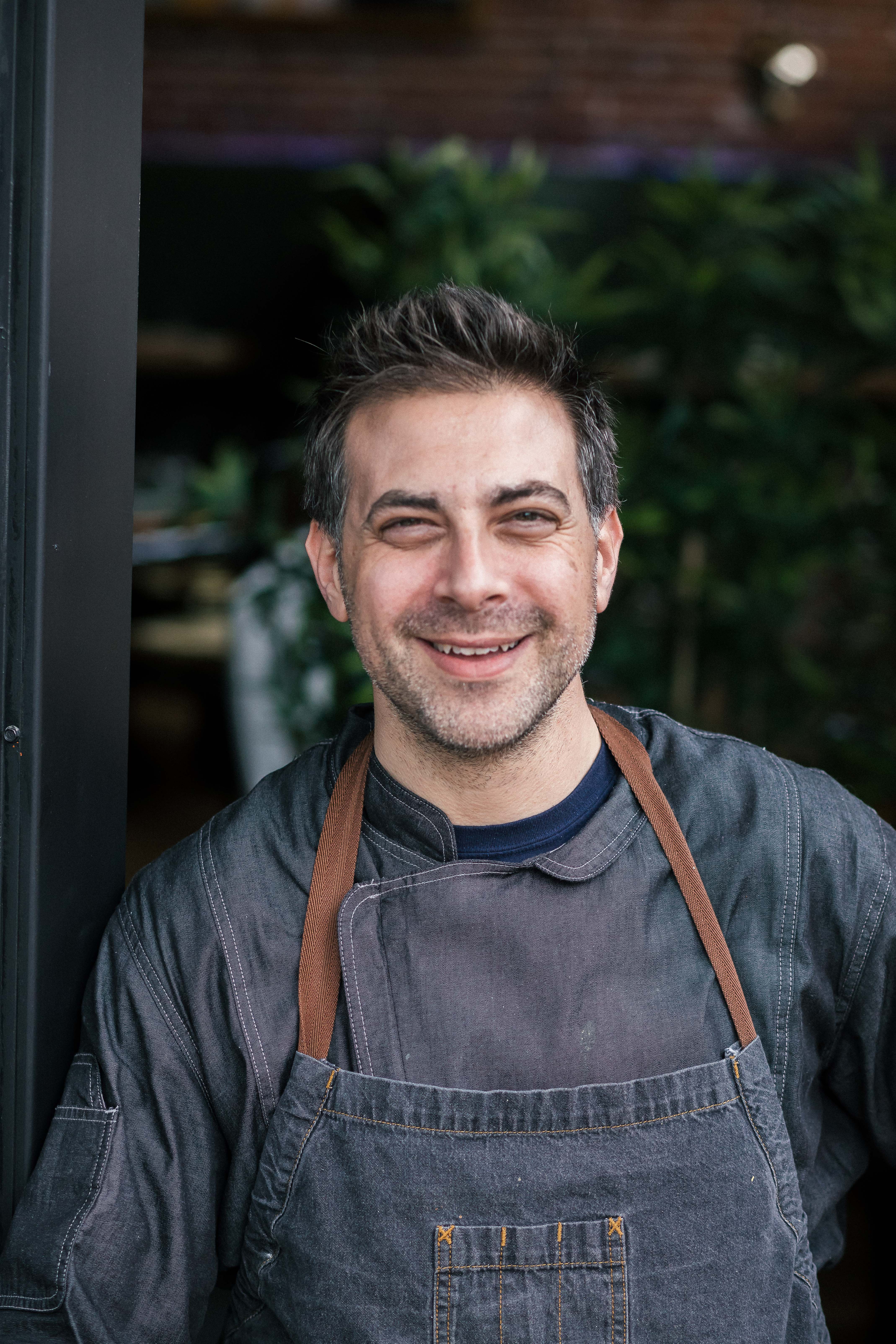 Fonio, a gluten-free grain sourced from Africa that is packed with flavor, has been voted as the next quinoa by many chefs. I expect to see this grain making an appearance on restaurant menus across the country in 2019.
Plant-based foods will continue to rise as consumers are constantly incorporating them into their daily diets. Additionally, more and more consumers are opting for different dieting styles, moving from vegetarian to flexitarian to keto and paleo.
Gut-healthy foods continue to be relevant. Studies show that a healthy gut is the foundation for overall wellness. Many eateries that focus on nutritional and organic foods believe that what people put in their bodies, affects their overall health and happiness. Therefore, consumers are increasingly turning to products that are rich in probiotics (good bacteria), which can be found in kombucha, fermented foods, and more.
Natural sweeteners continue to take precedence over artificial sweeteners. Overall, consumers are eliminating sugar from their diets or switching to alternate natural sweeteners like honey, stevia, and agave.
Regional flavors will continue to grow due to mass globalization, which is the ability to provide access to new ingredients including heritage based ingredients from all across the world. Many restaurants are starting to develop relationships with local farmers and purveyors within their region to provide fresh, regional flavors for their guests to enjoy.
A NEW ERA OF BREAD — Michael Perez, Chef of Cannon Green and soon-to-be-announced tasting menu concept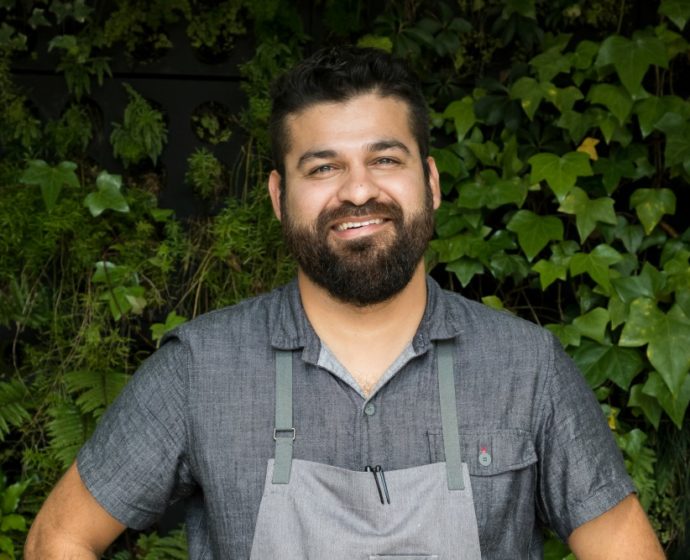 I think we're realizing that with gluten allergies and insensitivities, there are other ingredients in our breads (like preservatives) that could be having an effect on diners with sensitivities. Especially here in the southeast, I think we'll see more and more restaurants trending toward breads made with heirloom/heritage grains and long-fermentation sourdoughs. Not only does this result in a more pure product, but it also produces a better flavor bread. As this trend continues, we'll see bread making a comeback on menus in this new form.
I think with the national food scene, there is a bubble that's about to burst. There are a lot of chef-driven restaurants opening and not a lot of people to man them. I think fine dining will take a step back and conscious consumption will be a trend in the national restaurant scene. I think a lot of restauranteurs will head in the direction of José Andres for example, who is opening his fast-casual vegetarian concept Beefsteak, or Mark Ladner, formerly of Del Posto, who has been doing this fast-casual pasta pop-up called Pasta Flyer up and down the East Coast. We want more people to have access to good, local food and we need to make it affordable. I think chefs moving in that direction will be able to sustain better.
FERMENTATION, NEW GRAINS, & LARGE-FORMAT DINING — Shaun King, Executive Chef of Momofuku Las Vegas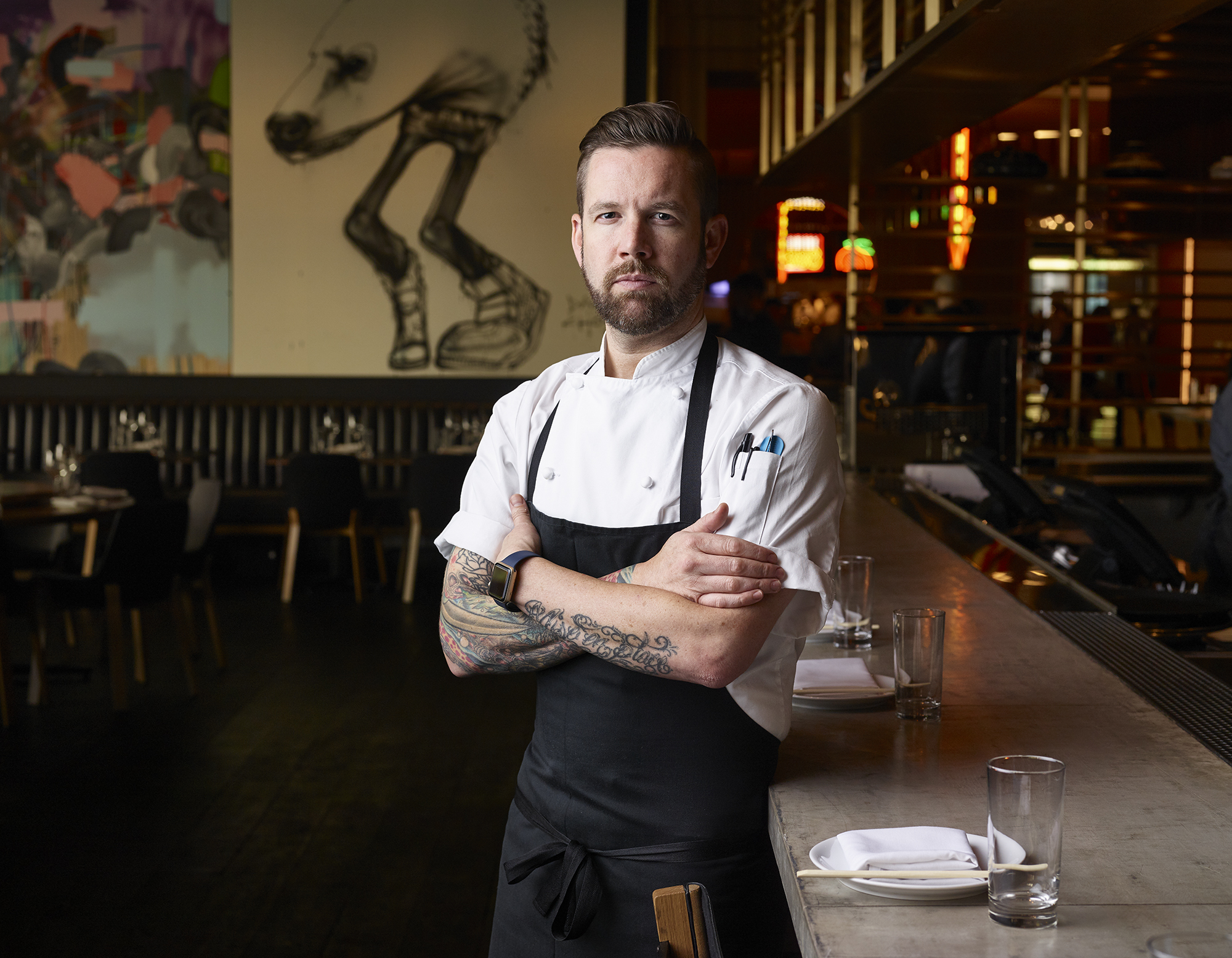 We will start to see more house fermentation, unique grains, aging of poultry and pork and koji. There will also be a shift back to the classics. Less tweezer-focused food, molecular gastronomy and micro-greens and more focus on origin and stories of certain dishes. Toasts and large-format dining will continue. Large-format dining is like a celebration for the table, and we are all in this together. Cooks also take great care in large-format entrees, as they usually take hours to produce. I think we will also start seeing more juxtaposition with savory in sweets—for example, bone marrow, puffed beef tendon, chicken skin and fermented products like miso and koji.
GLOBAL CUISINES GET REMIXED — Chef Isaac Toups, Chef/Owner of Toups' Meatery and Toups South
I am really looking forward to the utilization of worldly cuisines in the modern environment. A lot of my contemporaries are opening restaurants with concepts that break the mold from traditional norms; whether that's Vietnamese or Eastern European. I'm continually seeing modern approaches on global dishes and I'm am all for it. I think we will start to see more and more restaurants that focus on cuisine from across the world that might not have been so popular in the past. Diners are adventurous today and looking to explore foods that are new and unique. It also allows people to take their palates on a trip to other parts of the word, without breaking the bank!
GENUINE EFFORT FOR SUSTAINABILITY — Marlon Alexander, Executive Chef/Owner of Cru Bubble & Raw Bar at Pythian Market and Poulet at Pythian Market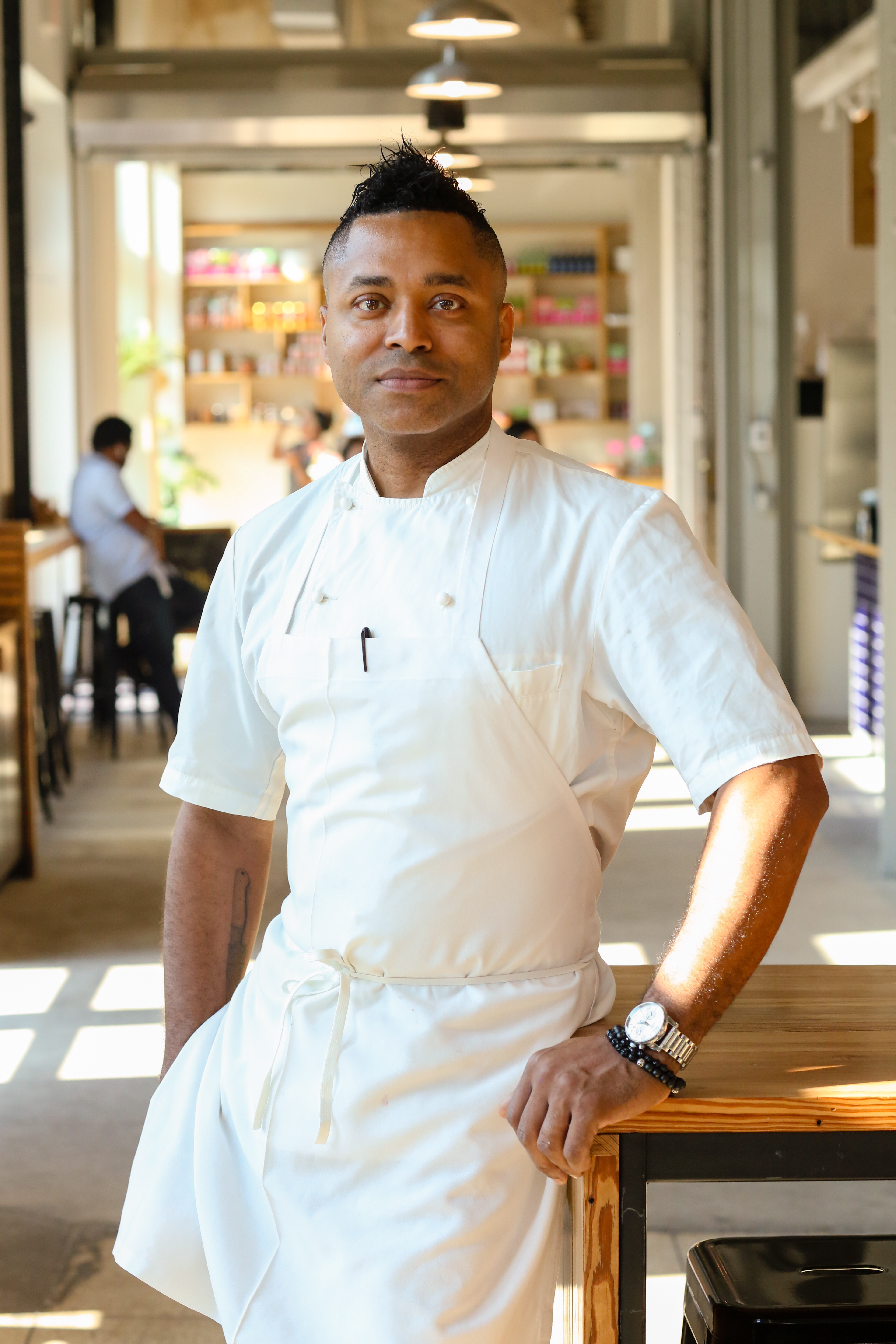 I expect to see much more movement toward sustainability in the food world. Guests are acutely aware of the issues we are facing all over the globe with the rise of global warming and issues of food scarcity, pollution, and waste. I expect to see people really beginning to put their money where their mouths are in this space, demanding that restaurants and chefs take this seriously and really get back to the world of local, clean cuisine.
In 2018, we saw massive movements surrounding plastics in the restaurant space. With the rise of plastic pollution around the world, plastic straws were the first to go across the country. Consumers know that protecting the environment is key to not only living our best life but ensuring a sustainable future for our children. In 2019 we will see even more movements to curb the use of destructive and unnecessary packaging. These changes will also impact the food industry in the retail setting. Companies are moving toward environmentally sensitive packaging and greatly reducing the amount of plastic used to package product. Look out for eco-friendly boxes and product wrappers to appear on food shelves in your local grocery stores. Chefs know that a healthy environment is key to ensuring that we can continue to provide quality dishes at reasonable prices.
FRESH EGG PASTAS — Chef Michael Pirolo, Executive Chef/Owner of Macchialina, The Saint Austere, and Pirolo's Panino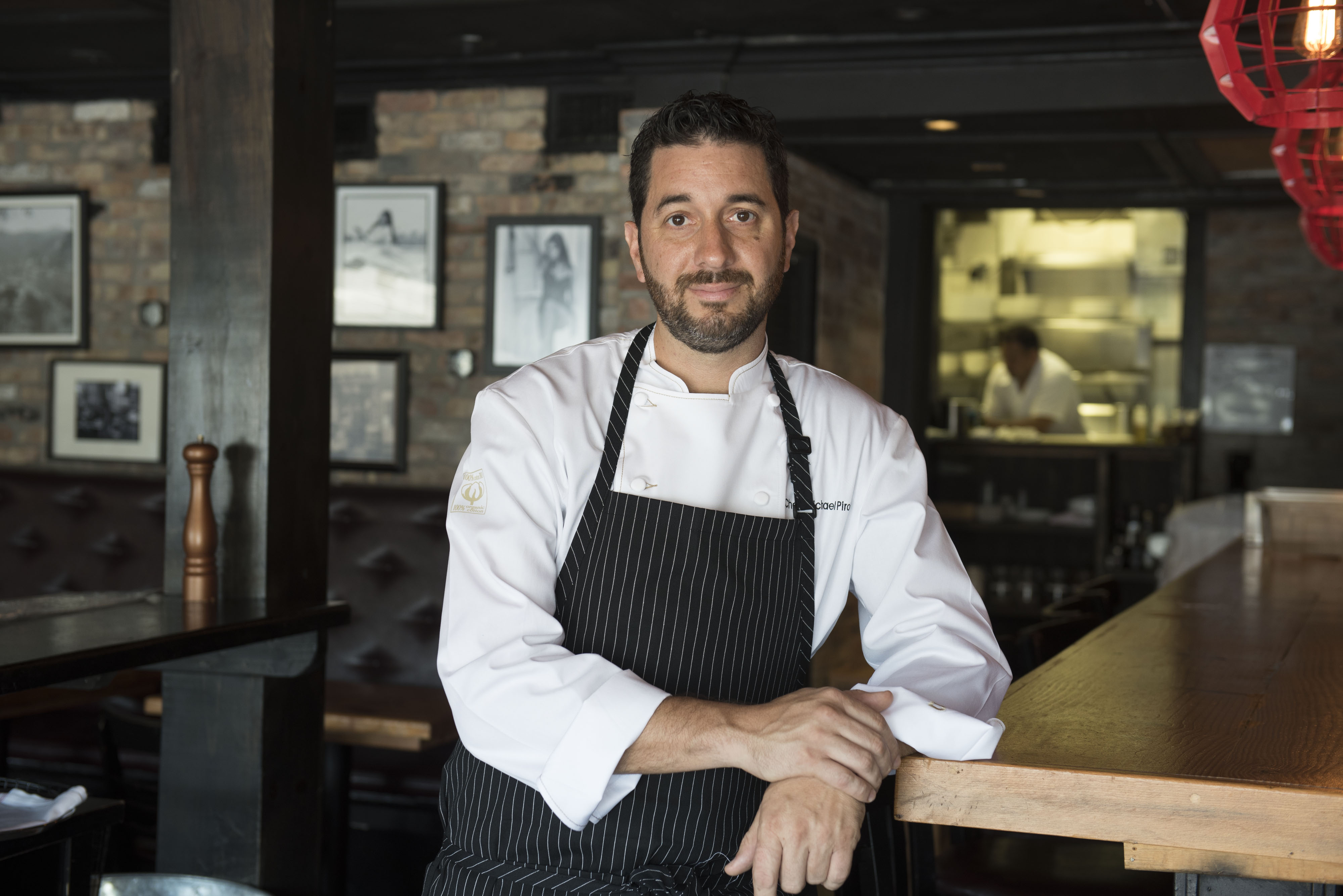 I expect to see to see fresh egg pasta making a big comeback. To be honest, I'm already starting to store my extruded stuff as I am finding that fresh cut is just better all around. Fresh cut pasta is made with flour and eggs. Though not vegan-friendly, bright-yolked, organic eggs provide an undeniably creamy taste and of course, that incredible golden color to the pasta that you just can't get without them.
FERMENTATION — Tim Kolanko, Executive Chef of Blue Bridge Hospitality (Stake Chophouse & Bar, Leroy's Kitchen + Lounge, Maretalia, El Roy's Tequila Bar + Kitchen)
The team from Noma — the two-Michelin-star restaurant in Copenhagen — recently put out a book on fermentation that I believe will have a broad impact on the way chefs are cooking. Noma has made the fermentation process very accessible with their new book — they've demystified and laid out a step by step roadmap to fermenting vinegar, kombucha, koji, lactofermentation, and making garum. It is ancient wisdom explained in modern terms. While fermentation has been around forever and it's pretty common for chefs like me to have made vinegars, kombuchas and lactoferments like sauerkraut, this book really opens up the possibilities. Little did I know the "crock pickles" I had been eating since I was a kid was an example of lactofermentation! Overall, fermentation makes food more nutritious and is a way of developing umami and acid. That alone is a trifecta of good reasons that chefs will embrace the ancient wisdom of fermentation in 2019.

MORE APPRECIATION FOR FINE DINING — Chris Royster, Executive Chef/Partner of Flagstaff House Restaurant
I expect fine dining will gain even more momentum next year as the pendulum swings back from excessively casual/impersonal dining. Even though I know fast-casual concepts will continue to open around the country – and they certainly should because they have their place and serve an important purpose – what I also know is what you can't find at those places, no matter how incredible they are, is a true attention to detail and an essential part of the trifecta of food, service, and beverages that make dining a true full-sensory experience. Starting with the way a guest is greeted and brought to the table, to the beautifully prepared and presented plates, to the careful, deliberate and thoughtful oversight by a server, diners still want a real experience sometimes, a place where you're taken out of your everyday life and transported to a well-executed fine dining establishment. It's a special experience that can't be replicated in a fast casual/gastro pub environment.
BREAKFASTS — Mary Nguyen, Chef and Owner of Olive & Finch
Breakfasts are going to be even bigger next year, as I think it continues to be an under-appreciated part of a restaurant and cuisine in particular. I think we'll be seeing many more globally-inspired breakfasts, in dishes, flavors, and textures. As restaurateurs, we are extending our boundaries and looking outside our comfort zones for ideas and inspirations and what excites us, and I've been seeing morning dishes recently with middle eastern flair, Asian inspirations, African influences, etc., in some really cool and unexpected ways. Of course, I may be biased because one of my favorite breakfast dishes is Shakshuka, a middle eastern dish with tomatoes, peppers, eggs, and spices, which I can't get enough of and am constantly seeking out on menus.
FUSION BBQ — Bill Espiricueta, Chef and Owner of Smōk
Fusion 'Cue: Barbecue will continue to take off as a respected and authentic cuisine that's more than just one thing. To that end, I think we'll see more of what we think of as "American" barbecue taking on flavors, techniques, and ideas from other ethnic cuisines, both locally and globally. I'm thinking along the lines of more brisket ramen and things like smoked fish tacos, with Asian slaw. We're going to see blending local ethnic flavors with our traditional regional styles to provide more opportunities for all of us who live, breathe, eat and sleep barbecue. I especially anticipate an explosion of East/West mashups in the coming year.
SEAWEED & BG IDEAS — Kirsten and Mandy Dixon (Mother/Daughter Duo), Chefs and Proprietors of Within the Wild Adventure Lodges
Mandy: Seaweed in all forms. At Tutka Bay Lodge, we are only steps away from the pristine and dynamic Kachemak Bay, a 40-mile arm of Cook Inlet. We see whales from our kitchen windows, otters on our dock and, with every low tide, our beach is lined with fresh seaweeds of every color of green imaginable. We use seaweed broth much like chicken stock in many of our dishes. We make seaweed chips, seaweed-crumbled popcorn, wraps, dips, we use seaweed to lay fresh oysters upon, and through it onto the grill for a seaweed smokiness to fish and meats. Sometimes I put a piece of cool damp seaweed on my eyelids after a long day. I love walking into the greenhouse to see seaweed hanging on the drying rack and seawater on the table dehydrating into sea salt.
Kirsten: Designer food for healing. Even though we live "away from the world" in our isolated lives in Alaska, I love to connect to the culinary world, wide and far. Podcasts and online videos are one way I do this. Recently, I listened to the proceedings of the CIA's reThink Food conference, an MIT-driven futurist group of smarties who talk about a wide range of terrifying food topics such as biotechnology and designer genes, designer microbes, designer farms, you get the picture. There are big cracks in the current food mantras of local, fresh, and organic. This year, the conversation at reThink included plenty of discussion about accurate scientific, quantifiable data on foods that consumers want, driving their choices about flavor, transparency, and sustainability but also about antioxidants and anti-inflammatories and health benefits from a pharma perspective (think wild Alaska salmon and hand-picked blueberries).
MORE ASIAN INGREDIENTS — Maiko Kyogoku, Owner of Bessou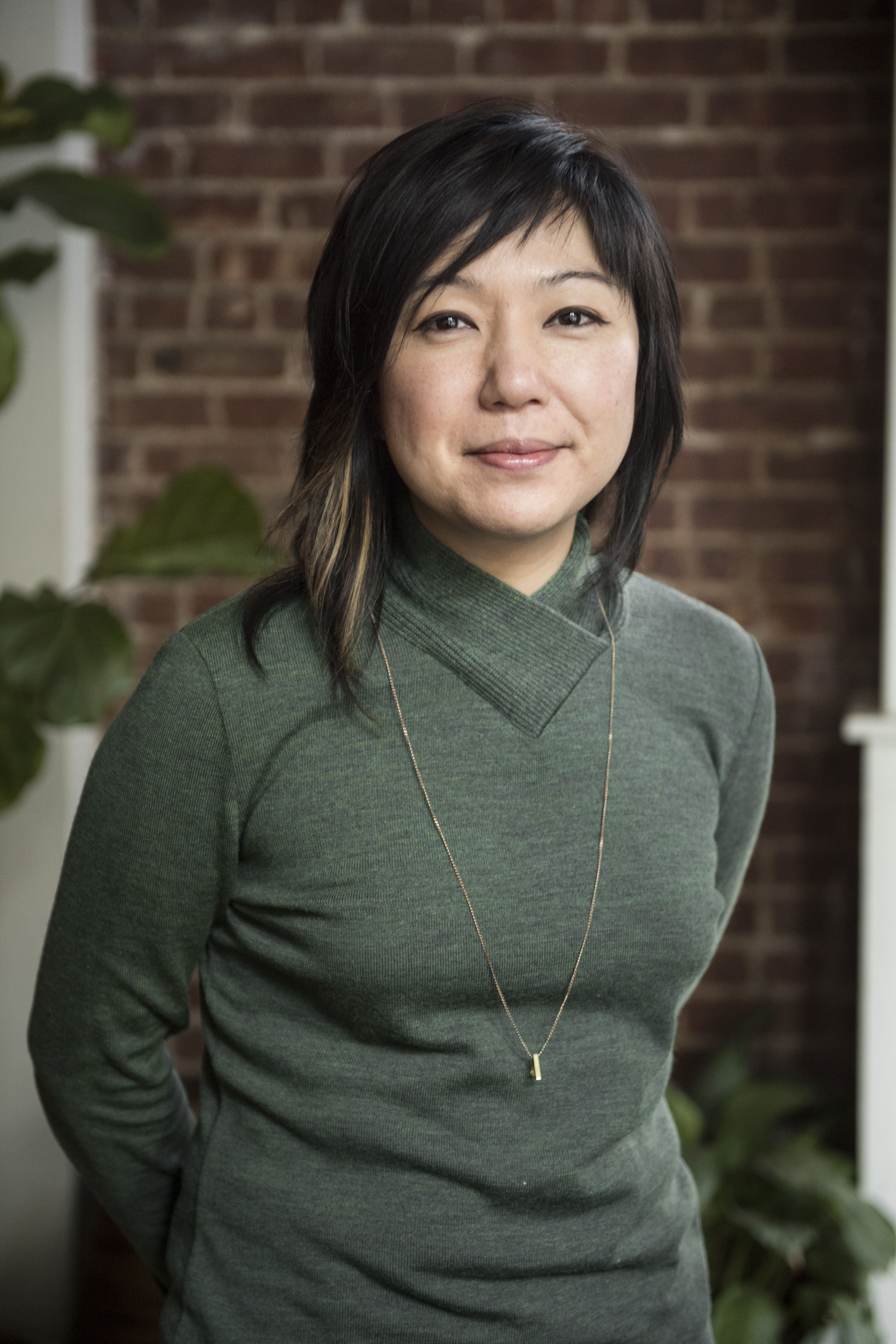 I expect to see Asian ingredients in everything in 2019. It's already beginning to happen: Asian ingredients are being used in every type of restaurant and in all sorts of recipes these days! Asian pantry ingredients add great flavor and complexity to basic dishes without needing too much. I love adding a touch of miso to an otherwise American dish like sautéed green beans to add a little more depth of flavor. There's a clear trend of people becoming more adventurous about adding Asian flavors at home while also trying more restaurants and dishes outside of their comfort zone.
SHORTER MENUS — Chase Devitt, Executive Chef and Partner of BriDer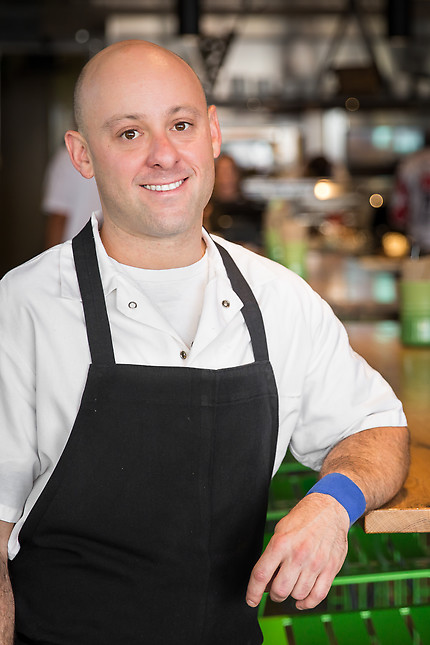 HEALTH-FORWARD MENUS — Editing and condensing. For 2019, I foresee chef's zoning in on their focus and shortening their menus. Especially in Denver, there are so many options for restaurants that there's no longer a need to have a huge menu with "Something for everyone."
Jeff McInnis and Janine Booth, Co-Chefs and Owners of Root & Bone
We believe that a focus on health and alternative diets will continue to be a trend in dining in 2019. Chefs and restaurants alike will continue to feature dishes on their menus with organic, non-processed ingredients, some of which will be gluten free, dairy free, paleo, and keto.
LESS WASTE — David Danielson, Executive Chef of Churchill Downs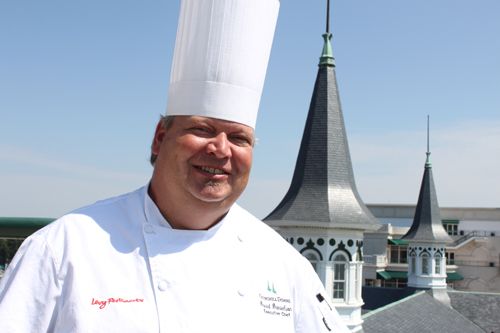 We are going to continue to see chefs design menus that revolve around waste reduction and utilizing all parts of plants from root to leaf, as well as nose to tail cookery. There seems to be a new awareness about food waste, and truly creative kitchens are embracing this as a challenge to be more open-minded about how they cook, as well as pushing limits and venturing into new techniques, like dehydration and fermentation. I also think as a broad stroke, we will see more restaurants look at experiential dining in a new way.
For today's average diner, good food and service is a given. However, in order to keep guests coming back or create a different experience from the restaurant down the block, operators will get innovative by providing new ways for guests to pay the bills – from ordering food to engaging with various delivery/take-out services – as well as creating special or unique interactions in their restaurants.
PACIFIC RIM PRODUCE — Alan Morgan, Global Senior Coordinator of Culinary Development at Whole Foods Market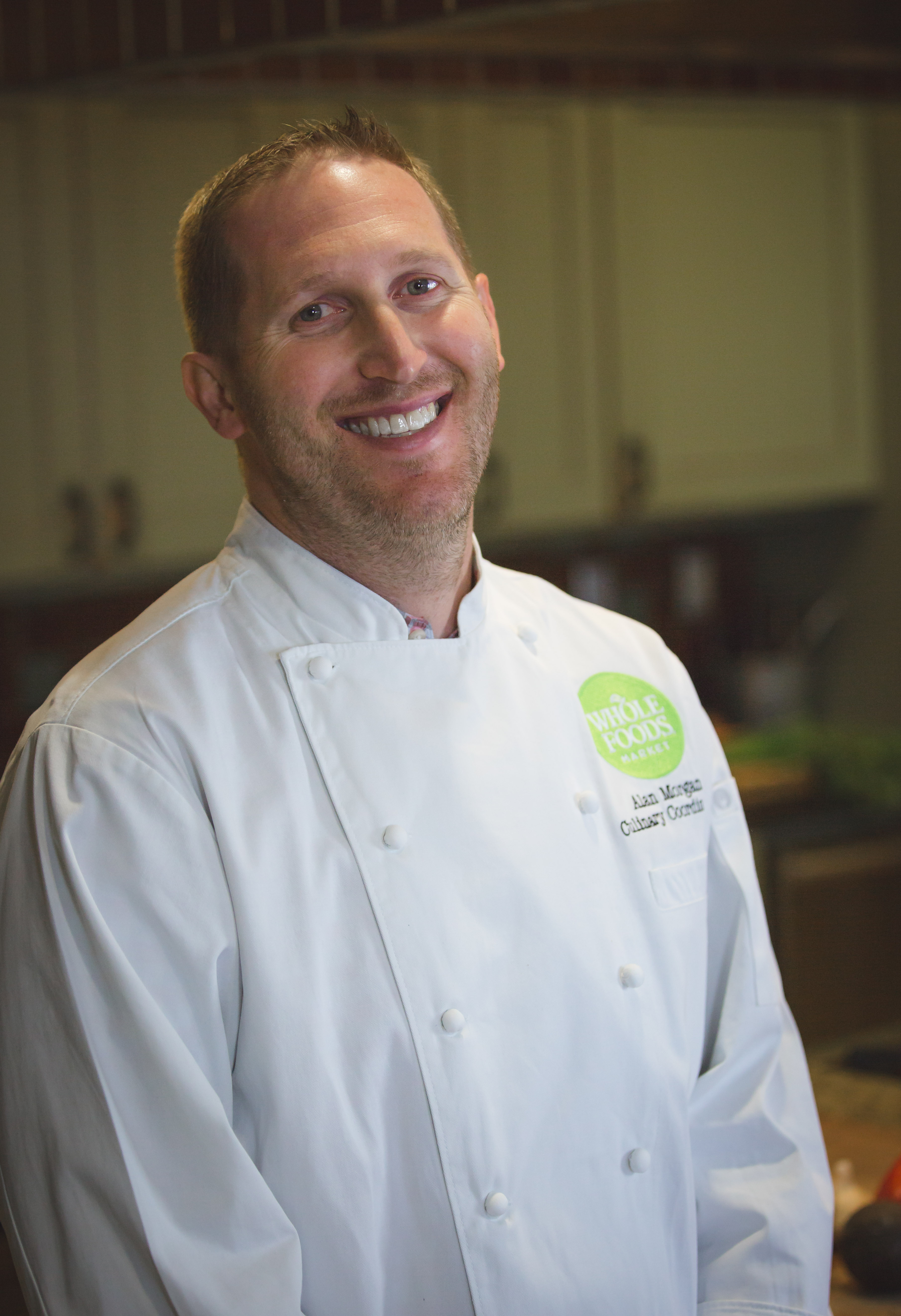 We announced our annual trends predictions in November, which is a list of ten food trends our buyers and culinary experts have identified to grow in the coming year. Of those trends, I'm most excited about Pacific Rim flavors showing up in a bigger way. One way I see this trend expanding is with the rise of Pacific Rim fruits being incorporated into a variety of global dishes and also used as natural sweeteners –- think guava cream cheese empanada, passion fruit vinaigrette, and monk fruit syrups as sweeteners in desserts –- as well as the prevalence of more classic dishes from Pacific Rim countries like Thai mango sticky rice. I'm also excited to see more Polynesian and Hawaiian foods (outside of the already popular poke) like kalua pork and loco moco.
Another trend identified by our team is "Marine Munchies," looking beyond seaweed snacks to other unique ingredients such as kelp and algae in products like noodles, beverages, and supplements. Look for interesting ingredients like sea fennel, which our specialty team is launching in a new olive blend this spring, and in the grocery aisles, look for salmon skin snacks and new types of fish jerkies that are also part of this trend.
CANNABIS & BUGS — Gabriel Freeman, Executive Chef of Scofflaw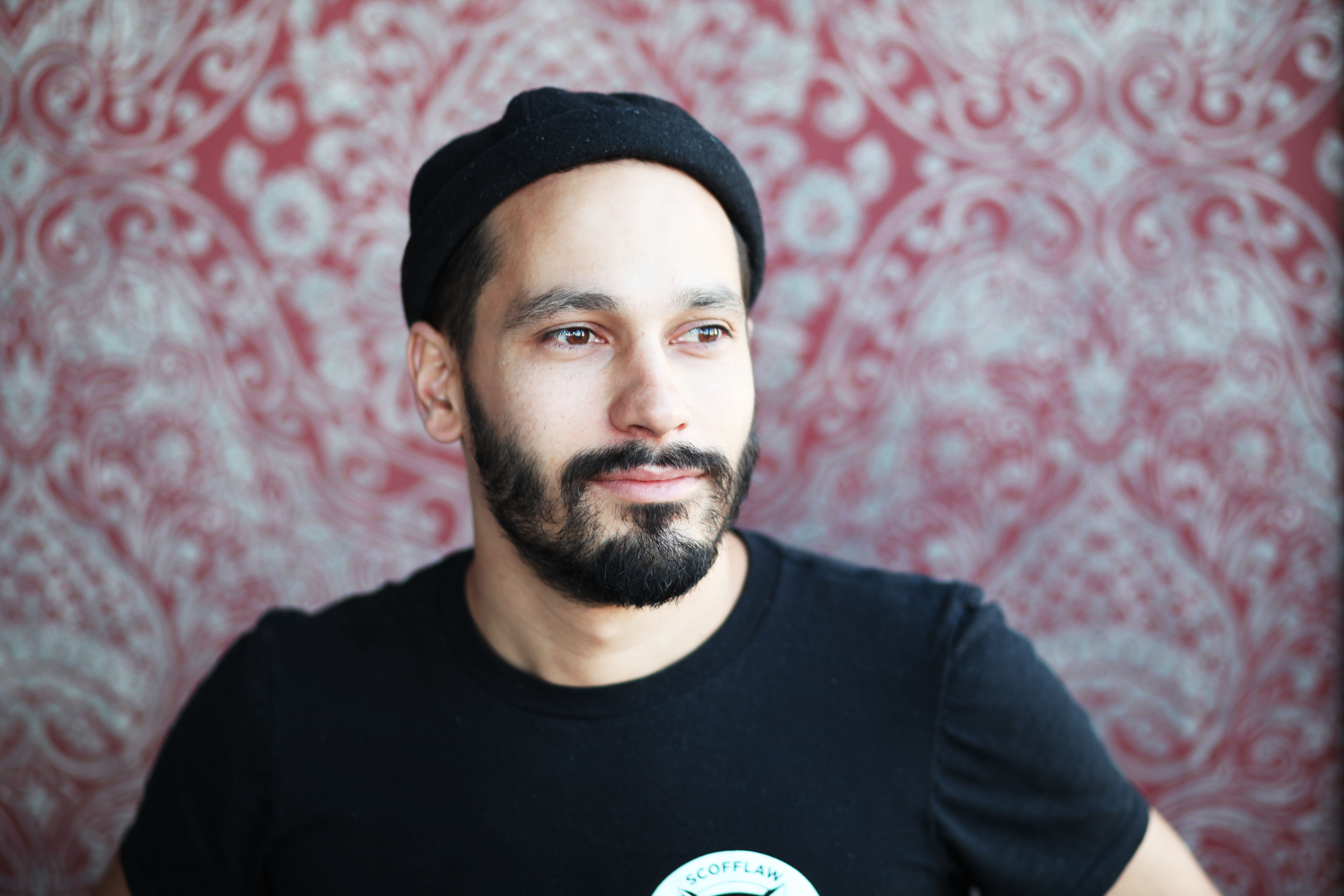 The influence of social media is undeniable and that will continue in 2019. The search for attention-grabbing ingredients will reach further and further. Combine that with interest in sustainability and health and we'll end up with ingredients like cow and goat colostrum (the first milk that's produced). It's meant for newborns and loaded with antibodies so it's pretty wild stuff. I think we'll also see lots of edible bugs. That's right, eating bugs will be trending. It'll start with as a health food by adding cricket powder to smoothies and the like. Later we'll see an interest in higher quality insects like chicatanas, a delicious Mexican flying ant that tastes like a mixture of hay and blue cheese. Additionally, CBD will also be everywhere, and as marijuana is legalized all over the country, we'll see it make an appearance and we'll all be eating like…weed and snail terrine and it's gonna be pretty chill.
MORE PERSONAL HISTORY SHOWING UP ON MENUS — Vitaly Paley, Chef and Owner of five restaurants in Portland, Oregon
It seems like the more we head into a world of unrest, the more we look to our food for comfort and stability. Food can and needs to give us pause from our daily anxieties. Many of us who cook and have the power to influence today's food trends will turn to our past and family roots for inspiration. Recipes steeped in tradition will play a big role in restaurant menus. I believe that as more of us explore where we came from geographically and emotionally, we will see more ethnic dishes come out of the shadows and get equal billing on our menus as new American standards.
FERMENTATION & NEW GENRES — Ross Henke, Executive Chef of Quiote
I feel that restaurants focusing on Italian, French, Chinese, Mexican, etc. will be using more and more ingredients and techniques from other cultures and food scenes, ultimately resulting in the integration of several cultural influences into each singular focus to create new culinary genres—especially using the idea of fermentation thanks to Rene Redzepi's The Art of Fermentation. For example, cooks are discovering eastern Asian techniques and applying them in their restaurants with more familiar ingredients.

EAT MORE VEGGIES — Justin Bazdarich, Executive Chef and Partner of Speedy Romeo and Oxomoco
I can see vegan and vegetarian driven menus gaining even more popularly in 2019. I personally want to take on the challenge of eating and cooking with more vegetables and other healthy ingredients to benefit my own personal vitality and longevity. I feel that more and more, people are (and will continue to be) wanting to eat in this fashion to benefit their own vitality and longevity.
RECONCILIATION THROUGH INDIGENOUS FOODS — Rich Francis, Owner Seventh Fire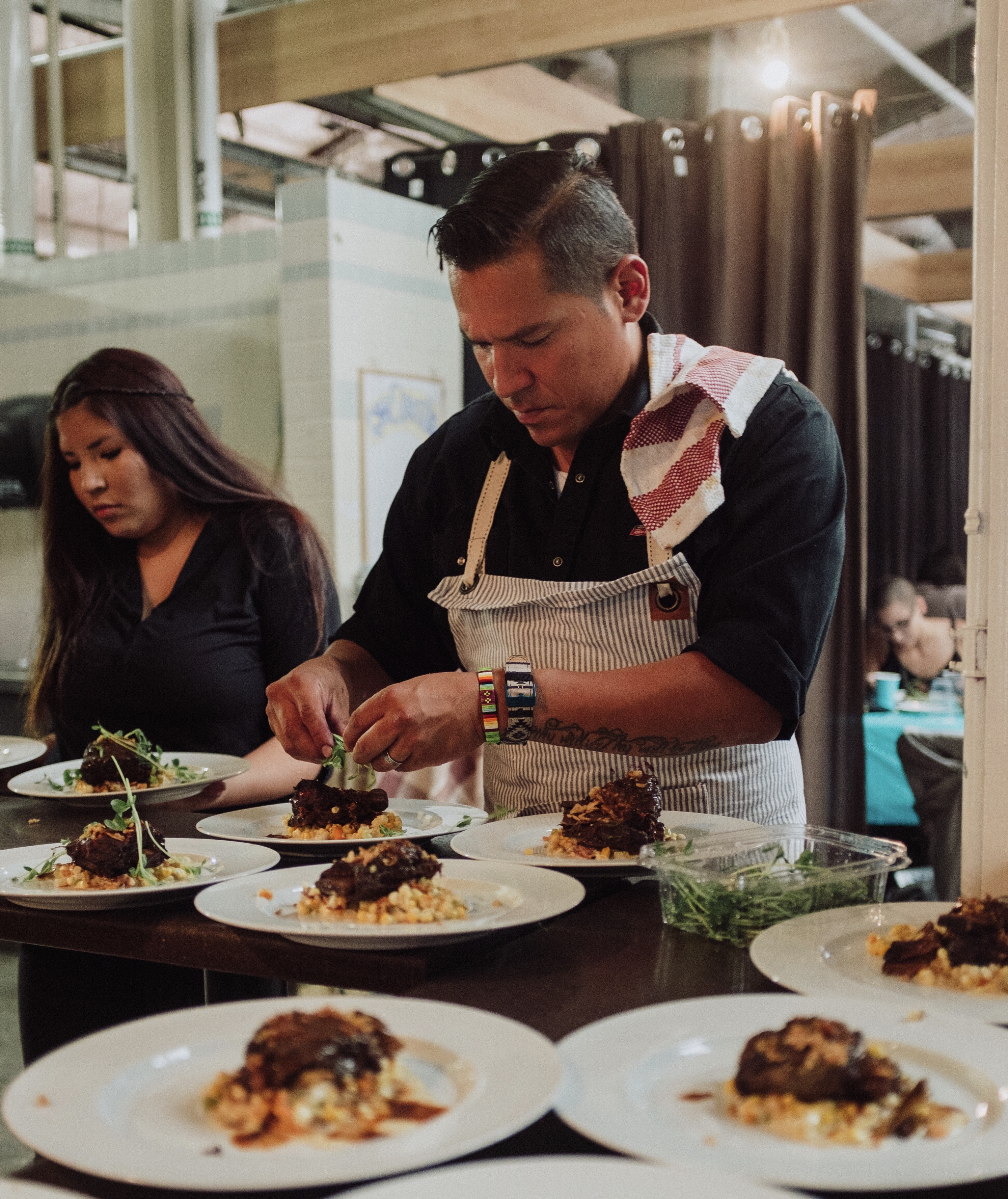 As we (Indigenous chefs) are finding our culinary identity in spite of colonialism, cultural genocide, rape, murder, and trauma over the past 150 years, we're seeing an Indigenous food movement in Canada and the US quickly on the rise and thriving even. With First Nations chefs — such as Cezin Nottaway, Shane Chartrand, Sean Sherman, Nephi Craig, and myself — we are seeing an evolution of Indigenous foods, food sovereignty, and food security unfolding unfolding in front of us.
Of course, food sovereignty and food security aren't trends to Indigenous people but I'm grateful that this time has come and people are taking note. The direction the Indigenous food movement is heading is towards truth and reconciliation with ourselves, Canada, and the rest of the culinary world on a global scale.