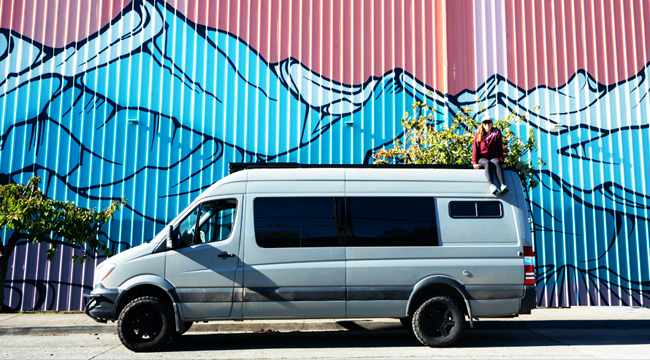 When it comes to aspirational travel, vanlife stays at the top of our list. It's hard to beat making your way across a country or even a continent with everything you need packed compactly in a vehicle. We all find ourselves longing to wake up every day in a new national park or on an isolated beach. It's literally the dream road trip.
Most vanlifers we chat with aren't independently wealthy. They need to keep working while they drive from beautiful vista to beautiful vista. To learn more about that aspect of the lifestyle, we turned to an expert.
Kristen Bor runs the outdoor adventure blog Bearfoot Theory. She started blogging in 2014, after leaving her job in Washington, D.C. — where she worked in conservation policy. After a three year stint, Bor ultimately decided she needed something different and really wanted to be her own boss. So she moved to Las Vegas where it was inexpensive to live and got a part-time retail job at REI while she started her site and learned the skills she needed to kick off a new career.
Two years in, Bor started thinking about getting a van before finally snagging one in 2016. It gave her the flexibility she wanted to work from the road versus trying to find coffee shops to work in while traveling. She longed for the freedom and convenience of working from campsites or abandoned rest stops.
This week, Bor chatted with us about running a business from her beloved Sprinter van. Read on to hear her advice.
Why Sprinter specifically? Because you're very pro Sprinter on your website.
The reason I favor the Sprinter is that they have four-wheel drive option. Other similar panel vans don't. I wanted to be able to stand up inside the van. I didn't want to have to crouch around. I wanted to have a really convenient, tiny, but livable space to work from.
So how long did it take you to go from deciding that you were gonna move into a van to actually being in the van? What's that process like?
With Sprinters, there tends to be a wait list for 4×4. You put your order in at the dealer and wait another six or nine months before you even get the van. And then there's also the conversion process. If you're buying it new, you're buying an empty cargo van that's just a metal box. Then, you can go through the process of building it out yourself or hiring a conversion company to do it. That can take anywhere from three months to a year.
I hit the road in my first van in early August of 2016. I've been doing it for just over two years, but I do have a home base in Salt Lake City where I tend to spend my winters. It gives me a chance to work on longer-term projects with my blog. If I want to redesign my whole website and do that from the van, I need to be online more regularly than just a couple of hours a day. That's how I find some balance between my work and living in the van.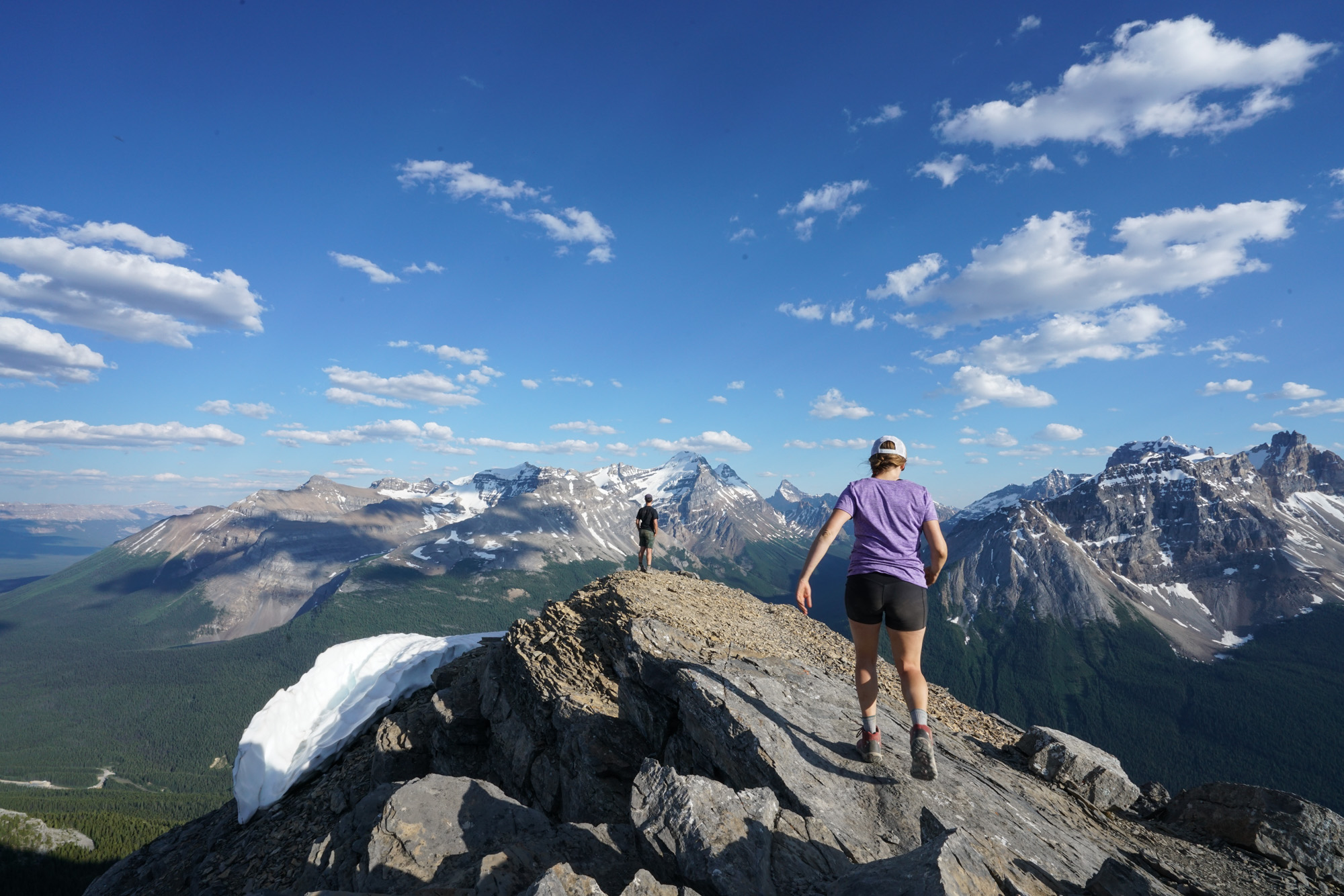 Did you get the website up and running prior to hitting the road?
Oh yes. I worked, and I lived in an apartment for two years before I started doing the van life thing. There are two ways to go about it, right? There are some people who get the van, and then they decide they're gonna start a blog and try to use the van to start a business. Or they're starting the business and then getting the van and traveling more. I did it the second way where I really wanted to get my business running and I wanted it to start to bring in income before I started traveling full-time.
Las Vegas is a good place because I write about outdoor adventure, and I was able to go explore the parks in southern Utah to do things that were more regional and didn't require full-time travel. I had so many skills to learn, and it took a lot of work. I was working 80 hours a week pretty regularly when I first started. Trying to do that from a van would have defeated the whole purpose of the van for me because I didn't really have a lot of time to actually go adventure that first year.
Once you're in the van and you're maintaining the website, how many hours a week do you think you're working at that point?
Last summer, it was still quite a bit. It's hard to estimate, but I would say probably 25 to 30 hours a week regularly during the summer. When I am home in the winter, it's a lot more. Now, I have three employees that are working with me. I'm building out my team. This summer is the first time I've been able to take a bit more of a step back. Also, that's like 30 hours in front of my computer. That doesn't count the times that I'm out taking pictures that I need for my website and for my blog posts. I've had a lot better balance this summer, which has been amazing. I have three women who work on my team who really help behind the scenes and with the everyday work, so I can focus on getting the content and then writing up my experiences.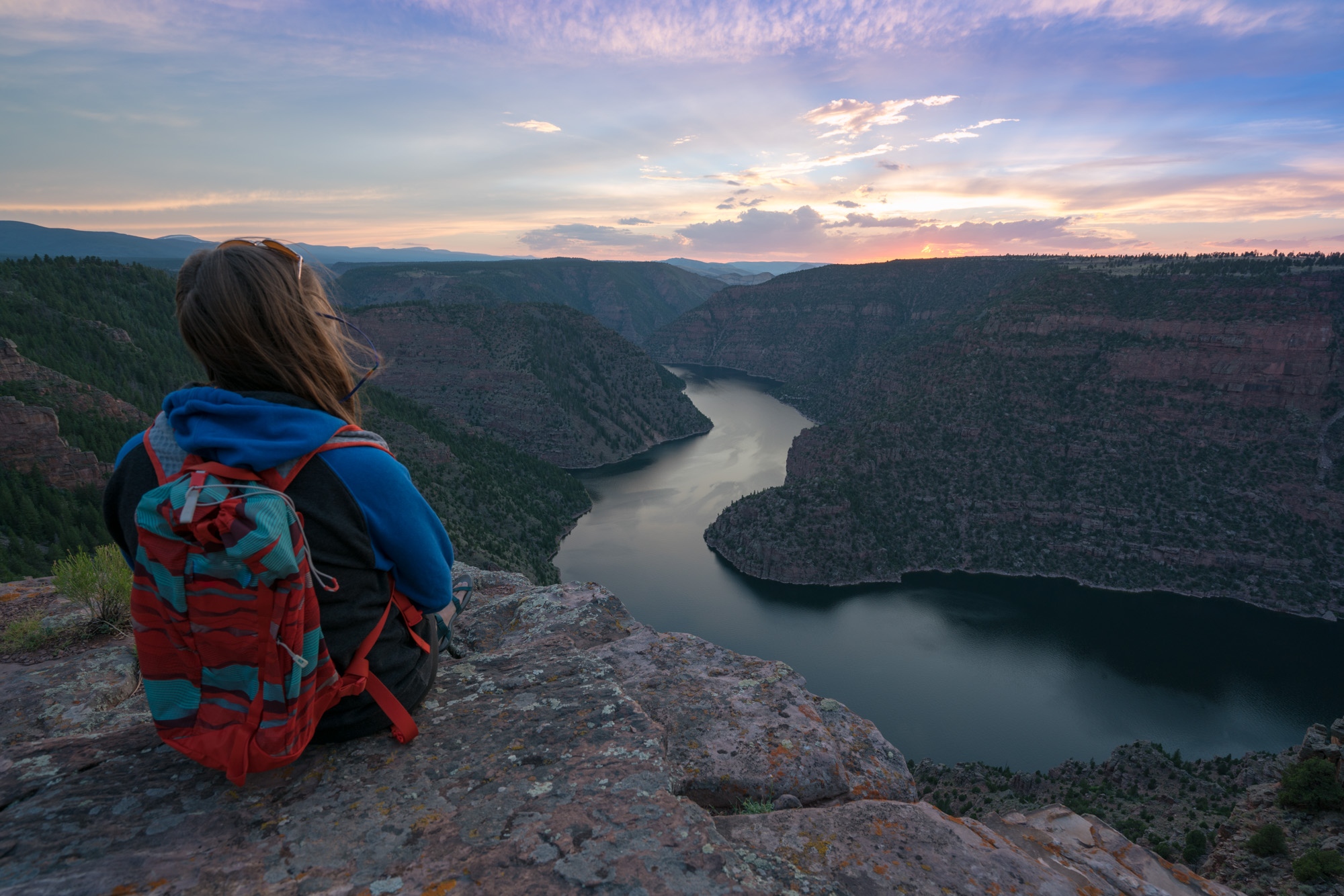 Yeah. I thought it was nice when I was looking at the Bearfoot Theory staff that you were all women.
Yeah, yeah, it's awesome. They're amazing. Kim, who does all of our community management, started as a reader. That's how I got connected with her. Linda handles all of our brand communications, and I met her in graduate school. And Katherine is a writer I found through a freelancing website. She's been an amazing addition as well.
Instagram really has put a face on people who live in vans. And it runs counter previous narratives about people who lived in vans. Almost everyone seems to be running a business out of their van. When you're talking about Bearfoot Theory, it's not just a hobby blog. You have employees. You have different sections. You have regular updates. That's a legitimate business. You're clearly working your butt off. I think a lot of people see van life and don't fully comprehend the amount of hustle that goes into it.
I'm four and a half years in, so I think when people go to my website, they think "Oh, wow." We have over 300 blog posts, and it's not just about the van. It's about places. It's about tips. I want it to be a comprehensive website that inspires people to spend more time outside and give them the tools and the resources they need to do that whether that be in a van or a car camping trip or backpacking or kayaking. For me, the van is sort of a vessel that enables those activities, but our website is definitely much broader than that.
Are you invested in the van life community at all? Do you ever go to meet-ups? Are you friends with other people who live in vans?
Yes. It's an awesome community. I run an Instagram account called @SprinterCamperVans where my goals are to connect the Sprinter van community and to share ideas and resources. That's been really fun. I try to meet up with people. You see these vans everywhere. People are super friendly. Just try to say hi, and you end up camping together. It's not always with other Sprinter people. It's just been really easy to meet all kinds of people. We camped with tons of strangers this summer. It's been a really fun experience. It's probably one of my favorite parts: all the interesting people that you meet and how they're making it work.
Do you see a variety of approaches?
Yeah. I think some people are trying to do it as bloggers. I have some friends that are doing the van thing who actually are sort of taking a break from work altogether and just save their money and work really hard. And some people are consultants in completely different fields than blogging. I think that there are a lot of different ways to do it. You just have to be creative and figure out what your skill set is and how you can apply that in an online or remote setting.
Do you feel any kind of pressure on Instagram or the website to present van life in a certain way?
No. I don't feel pressure. I do think that people tend to post only the best part. My van is constantly messy. It's hard to keep it clean. I'm probably not gonna post a picture of my van looking like a complete pigsty. But I try to be honest and I try to be myself and I try not to pay attention to what other people are doing really.
It's easy to compare what you're doing to what other people are doing, but I feel like that doesn't result in a lot of positive outcomes. I think everybody is different and being yourself and trying to be upfront and talk about both sides is the best way to go about it.
What do you think people might not expect about van life?
Some of the challenges come from your decision making when you have no routine. If you're kind of a Type A person, you have reconcile that a little bit. People post the best pictures of the best campsites, and it's not always like that. Sometimes, it's a paid campground. Sometimes it's a parking lot. Sometimes it's the side of the road. But a lot of that stuff isn't always shared because it's not photogenic. Photos are the way a lot people learn about what vanlife is about. Sometimes there are less photogenic places that aren't always shown.
On a positive note, going back to how easy it is to meet people. When you're first starting out, you wonder how you are gonna find community and how you are gonna meet people. But it's so easy to meet people if you're just open-minded and you're friendly and you're open to meeting people wherever you go. So those are kind of unexpected things.
People talk really, really highly about the #vanlife community. It seems people are very excited to support one another and connect with one another.
People have different vans, and it's awesome to share ideas and look at other people's vans and kind of learn from each other. Everybody makes mistakes when they're doing their conversion, whether it's the floor plan or certain little things that you would change. Getting that insight from other people is really awesome and super helpful. There are a lot of like-minded people that are going against the grain a little bit in whatever way that might be in terms of trying to carve your own path, be your own boss, kind of stay away from the 9 to 5.
That culture is sort of what the van community as a whole I think has in common. And so it is easy to connect with people over that.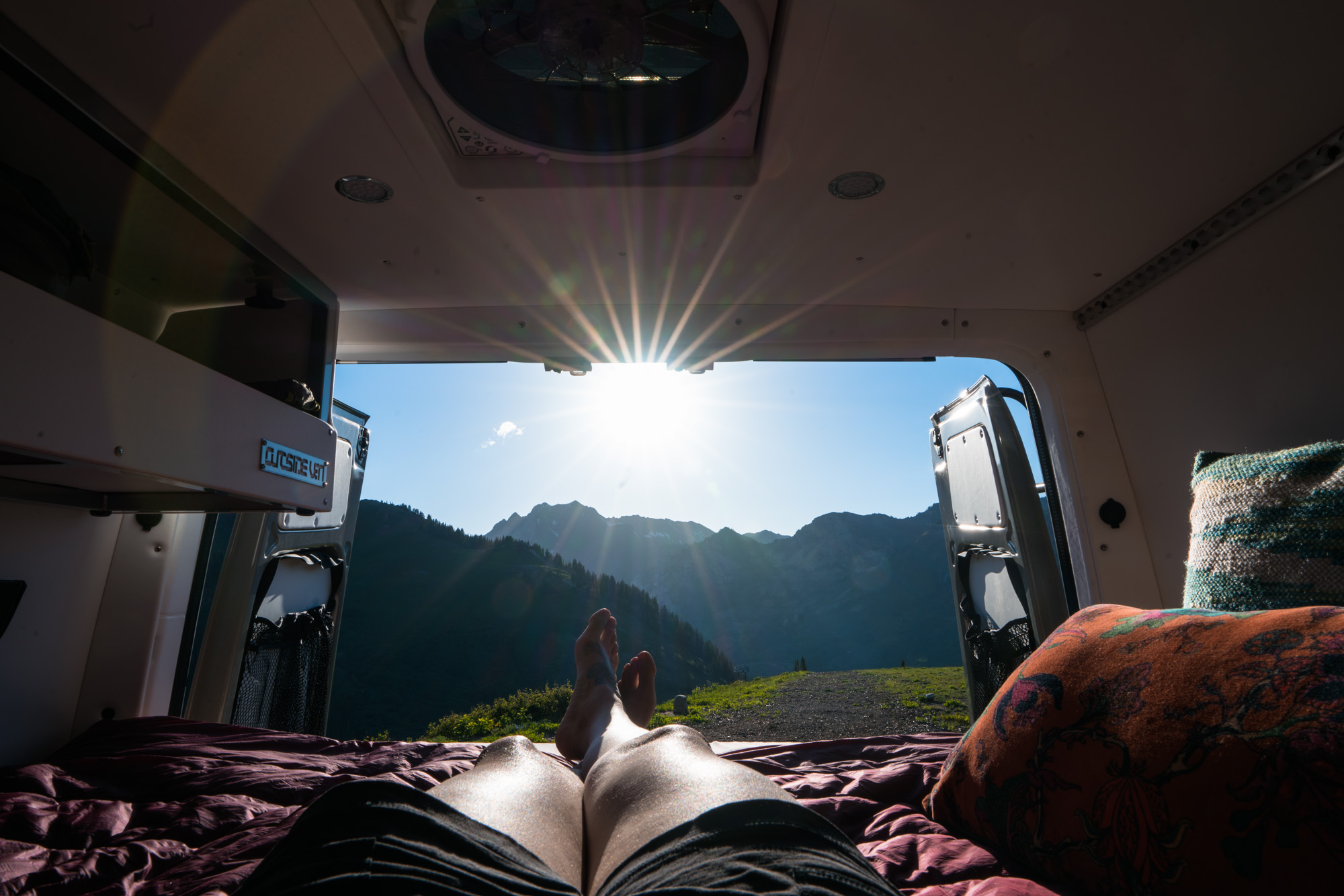 Yeah. It does seem like van living is both that sort of intersection of travel and lifestyle stuff. So, given that you're a travel expert now, what kind of destinations would you say people should be going out of their way to visit? Any cool cities or campgrounds?
One of the cool things I think for me is like all these little places that we're visiting and towns that we've never been to. It's always an opportunity to look around and ask, "Hey, would I ever want to live here?" And for looking down the road to see what other places are out there that are cool that I haven't visited. I really love southern Utah, which is one reason I was drawn to Salt Lake. It's a great place for vans because there's so much BLM land, which is all free camping. It's a little bit more low-key camping, and in some of the national parks, you have to stay in established campgrounds.
I have a lot of resources on my site about Idaho. And we're in Washington now, which is really beautiful. The mountains here are just so spectacular. It's often the places where you expect the least that end up being the best. It's harder to compare because I feel like there's just so many unique landscapes to explore. The van opens you up to all of it.
Have you ended up anywhere sort of unexpectedly that ended up being amazing?
Gosh, I'm trying to retrace our steps from this summer. I really had a good time in Tahoe actually, but I sort of expected to. It's not the easiest place to van camp, but there are so many activities there that are really close to each other. There's hiking, biking, swimming, paddling. It's like you can do everything there. I really loved that. I grew up in Idaho, and so I'm very fond of the mountains in Idaho. There are tons of hot springs and lots of free camping there as well. I spent a week in Leavenworth just last week in Washington, which was also a really cute little town.
Do you always have an itinerary or is a little bit more freewheeling?
This summer, we did a little bit of both. I've had some trips where I have to be in a certain place at a certain time. I just ran a group trip on the Olympic Peninsula in Washington, so I knew months ago that I had to be in Washington on this date. But for the most part, we have been kind of freewheeling it based on the weather. Right now, we're in Washington and it's nice, so we're gonna stay here and make the most of it. But as soon as the weather turns and it looks like it's gonna be raining for a week, we'll probably start heading south. I would say the weather dictates a lot of our schedule and also if I need to be on Internet or not.
Staying connected is definitely important, and there are ways to do it. But if there's no service, there's no service. You can get a booster to boost a weak signal, but if there's no service, there's really not much you can do. And so, if I know I have a meeting (I do a lot of video meetings with clients and people that we work with), I have to plan around that. I can't be too far off the grid or if I know I have something scheduled that's important. So yeah, it's kind of a mix.
How long do you think you'll stay in the van?
I'm loving it, so I don't really see an end in sight. We will be in Salt Lake this winter. My boyfriend works at one of the ski resorts in Salt Lake. I'm actually leading a group trip in Patagonia this month so that marks the end of our van travels for this year. But then next year we'll be back in the van as soon as the cold is over. It's just such a convenient way of traveling. I really don't see myself ever really wanting to give it up.