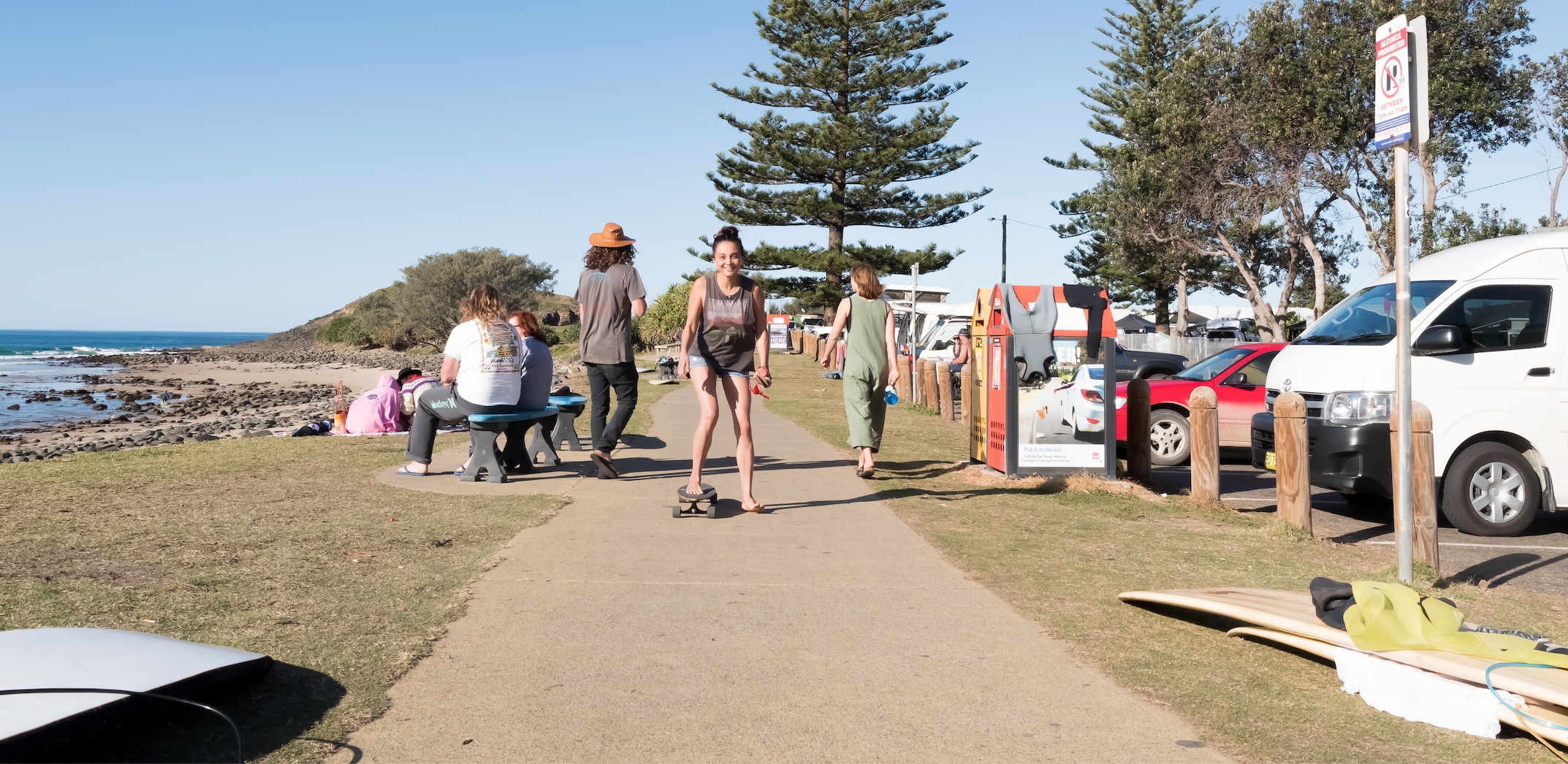 There are at least a dozen iconic Australian road trips. The place is just so damned big and, more than that, open. How can an intrepid traveler not want to drive it? There's the "Red Center road trip" and the "Barrier Reef road trip" and the "Top End road trip" and the "Wine Region road trip" and… I could go on for a long while. There's even "The Great Ocean Road road trip" — which might seem a tad on the nose except that the route definitely delivers the goods. The fact is, the country contains endless multitudes and, quite often, the best way to explore them is by car.
Among all of these tracks, crisscrossing the sprawling, brawling nation, the "Sydney To Byron Bay road trip" — up the coast of New South Wales — has always been a personal favorite. You won't find too many of the country's notable animals in this stretch. It's croc-less and almost roo-less. The vistas are stunning but not completely foreign looking to the American traveler. And yet… this area is so Australian. The surf culture, the steaming meat pies, the welcoming locals, they're all as Aussie as could be.
This is where the coolest Hemsworth hangs. Where 85% of the population seems to be boho/surfer/ yoga practitioners. Which… I get what that implies. But have you ever hung with that set in Australia? They're not nearly as preachy and far more welcoming. Just rock up to any coastal town — ready to camp and ride waves for a few days — and they'll immediately make room on their blankets as they strum guitars or wave you toward them for a beer while the sun sets.
I love the Sydney to Byron road trip so much that last spring I hopped on a flight (Qantas flies direct from LA to Sydney) and spent three weeks driving the route with my partner, Nikta. It was my third time doing this lap in the past five years — which makes me something of an expert. If you're thinking of taking the trip yourself, here's how I like to roll:
1. #VANLIFE OR BUST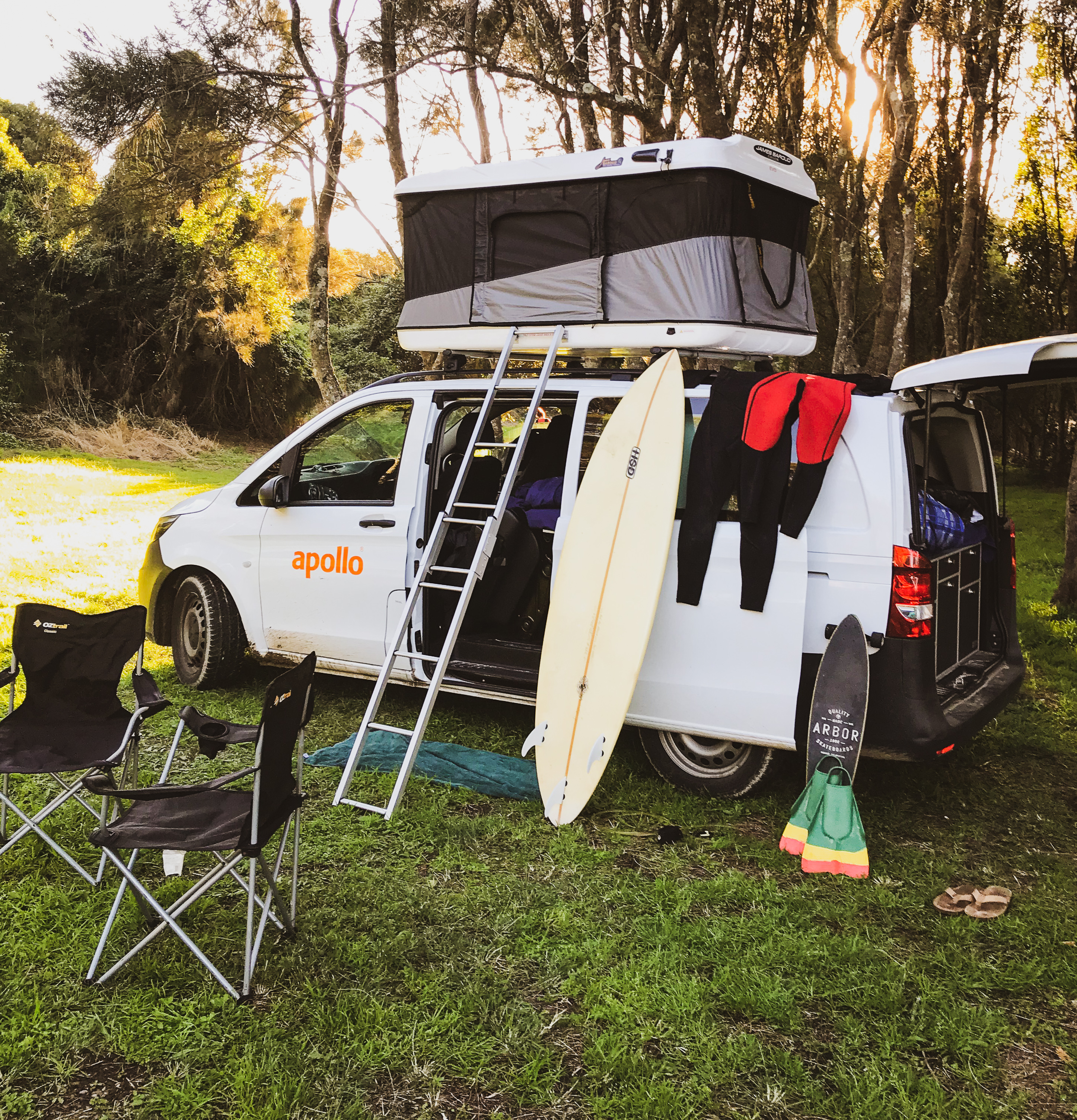 As a travel writer, I've always been keen to unlock the best way to see each destination I visit. In East Africa, I bought a beat-up Land Cruiser, so that I could drive myself on safari. In Vietnam, I rowed down the Mekong Delta in a traditional sampan. In Cambodia, I rode a bike.
So trust me when I say, "You need a car in Australia." There's just no other way to dip into the small hamlets and scenic coves that make your trip unique. In New South Wales, where the #VanLife is literally built into the culture — with public bathrooms, overnight parking, and grills just about everywhere — it would be a shame not to have a vehicle that you can also sleep in. Plus, cozying up in a van post-surf or mid-rainstorm is one of life's great pleasures.
For our trip, I rented a van from Apollo Motor Homes. It had a bed, a sink, and a fridge — the hotel room essentials. There was also room for boards (skate and surf), clothes, wetsuits, and a stove that you could pull out and cook up on. The stove is the real key here. The ability to make breakfast on the bluffs while watching the waves and chatting with every surfer who passes just feels so distinct to this region.

2. FIND YOUR BEACH