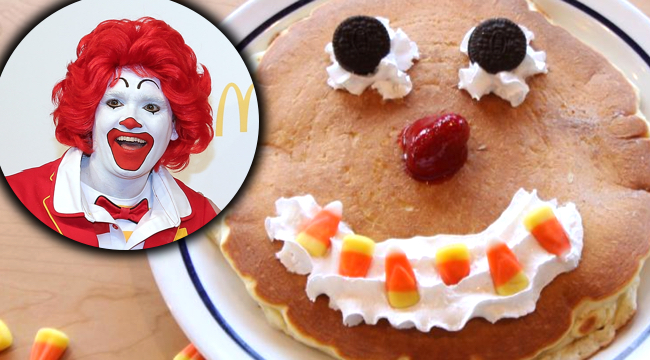 On Tuesday morning, the Internet was left reeling by an unthinkable omission in the McDonald's all-day breakfast menu. As the most important meal of the day struggled to regain its composure, a quiet feud transformed into a raging beef on Twitter. In the face of the #AllDayBreakfast tag appropriated by McDonalds, IHOP has readied its forces, and a new tag, #BreakfastBeef, is starting to take shape.
IHOP didn't take kindly to McDonald's acting like they invented all-day breakfast. In fact, the breakfast giant has launched a war to rival many a pop-star exchange on Twitter. IHOP let fly with a flurry of tweets fashioned after Nicki Minaj's "Miley, What's Good?" speech. Soon, we'll start seeing Twitter go back and forth on whether the feud is real. IHOP's fans will start memeing their rival, and of course, there will be the inevitable club remix, which will sprint up the charts.

Here are the relevant IHOP tweets, which burn like the remnants of a ghost pepper.
If you had any doubts whether this beef is official, it's been plucked up by The Shade Room on Instagram. War has commenced.
Twitter swiftly took sides. Most people are siding with IHOP (because seriously, their omelets are the bomb), but there's an occasional soul calling IHOP out for its bullying stance.
Meanwhile, Denny's is staying out of this war and spreading the honey.
(Via Mashable)