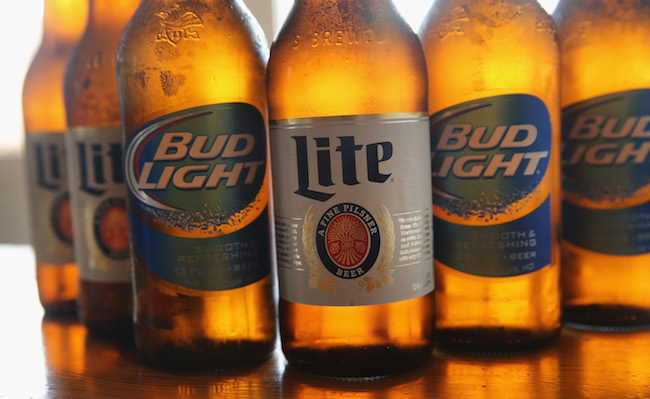 Even if you're a craft drinker, the "kings of beer" by sheer volume are Anheuser-Busch InBev and SABMiller. And now these two beer behemoths will now become one. Last year, there was talk about about a merger between the rival breweries, but on Wednesday it appears that the Department of Justice has approved the $107 billion alliance between Anheuser-Busch InBev and SABMiller here in the US. However, the merger has quite a few conditions for both brands.
The Department of Justice made it clear that SABMiller will need to "spin off" their entire Miller portfolio in the United States which includes brands such as Miller High Life, Miller Lite, and Mickey's. SABMiller will also have to give up international rights of Miller Brands. Basically, the company with Miller in its name will not be able to sell any Miller products if the merger goes through. As for Anheuser-Busch InBev, the company must put a stop to their dubious practice of "distributor incentives" and will be constantly monitored regarding future acquisitions of smaller brands.
These clauses should make craft breweries and smaller distributors jump for joy. This past decade saw a boom in craft beer sales and a decline when it comes to the stuff that your uncle drinks with a can koozie wrapped around it. However, Anheuser-Busch InBev wanted to jump on this trend, thus gobbling up independent craft companies like Chicago's Goose Island Brewery in 2011. If the merger was approved without these conditions, almost 70% of the US beer market would have been under one brand's control and in some regions that figure could have been an astonishing 90%. According to Consumerist, the merger has already received the greenlight internationally in places such as South Africa which is the home of SAB and throughout Europe.
(Via Consumerist)