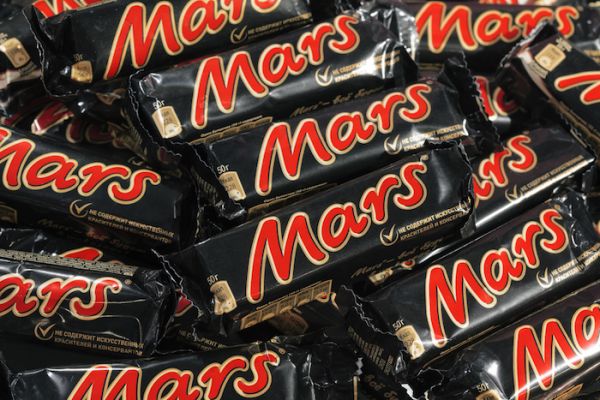 What's in a Mars Bar? Chocolate, caramel, nougat…and now, apparently, plastic. The Virginia-based company that also lists Milky Way, Twix, and Snickers among its brands announced today that it's recalling candy bars and other products in 55 countries after plastic was discovered in one of its products. In their defense, all Hershey products taste like plastic.
According to the BBC, the discovery was made by a customer in Germany, who found bits of plastic in a Snickers bar last month. The bar was then traced back to a factory in the Netherlands.
"We cannot be sure that this plastic was only in that particular Snickers," a Mars Netherlands spokesperson said. "We do not want any products on the market that may not meet our quality requirements, so we decided to take them all back." So far, only products produced at the Dutch factory are being recalled.
In a statement, Mars said the recall affects products with "best before" dates between June 19, 2016 and January 8, 2017. "We have intentionally chosen a long production time frame in order to ensure that all possibly affected products are recalled."
The recall affects mostly European countries and isn't going to extend to the U.S. as of yet. Thank goodness. Let's all eat some chocolate in celebration.