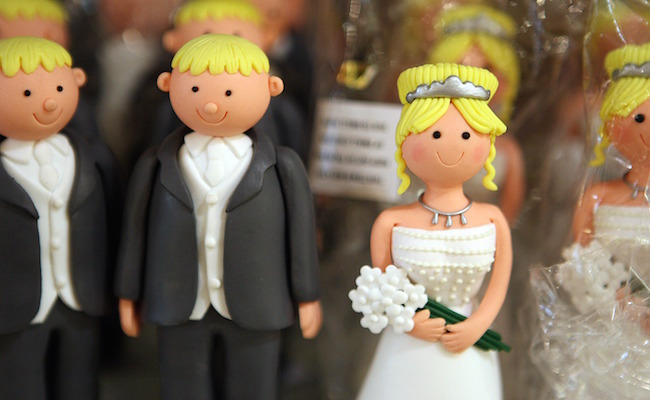 An online fuss kicked up about a $125 fee has wound up biting a pair of Texas newlyweds in their freshly-hitched bottoms to the tune of seven figures.
A Dallas County jury has found Andrew and Neely Moldovan to be guilty of defamation after what wedding photographer Andrea Polito described as a "smear campaign" in her lawsuit against the couple. In 2015, the Moldovans complained about being charged an additional fee related to the cover of their wedding album and their hi res photographs from the ceremony were being held for ransom. The complaint would be featured on the Dallas-Fort Worth NBC local news and Polito was slammed online following the report. Ultimately, Polito was forced to close her business after work dried up after the segment with the Moldovans aired.
Polito fought back in court and the jury sided with Polito finding that she followed the terms of the contract. In the suit, Polito said all the Moldovans needed to do to get their photos was to fill out a form and she even offered to waive the cost of the cover photo. Those offers were bypassed and the Moldovans took their beef right to local news.
The Moldovans were found liable for defamation, disparagement, and civil conspiracy. Jurors determined the Moldovans pay Polito pay $1.08 million in damages, although there's no word yet on a possible appeal.
Speaking with The Dallas Morning News, Andrea Polito shared that she hopes to build her business back up following the verdict.
"I'm emotionally exhausted. This has been a very long battle," said Polito. "Last Friday when the verdict was read I felt a little bit relieved, but most importantly I feel my reputation was restored to myself. What's been so hard the past couple of years has been feeling so ashamed of this story."
Neely and Andrew Moldovan released their own statement on the outcome of what was originally a $125 dispute.
"We are stunned. We did what consumer advocates say to do: When you are wronged, you fight back.

We were unhappy with a situation, so we complained like anyone would. This court decision tells consumers not to speak up for fear of fat legal bills and painful judgements.

If this is the cost of standing up for what's right, we should have given in to start with. But we hope to prevail in the end.

We'd love nothing more than to put this behind us and focus on raising our five month old child."
(Via NBC 5 & The Dallas Morning News)