Mutual sexual satisfaction can be elusive for some couples, and therefore cause strain on the relationship. As we've pointed out before "one size doesn't fit all" and finding the right balance for both partners to be satisfied sexually can be hit and miss. This often comes down to lack of communication and even sometimes lack of education about one another's bodies and how they sexually function and achieve orgasm — especially when it comes to female pleasure, according to new research.
Researchers at Chapman University recently published a study in the Archives of Sexual Behavior which looked at the sex lives of 52,000 straight and gay monogamous partners between the ages of 18 and 65. Specifically, they asked about the orgasm, how often each person achieved it during sex, and what was the route taken to that orgasm.
The study offers insight into how women reach orgasm most consistently. "80 percent of heterosexual women and 91 percent of lesbians always or usually orgasm with a combination of genital stimulation, deep kissing and oral sex – but without vaginal sex." The study calls genital stimulation, deep kissing, and oral sex the 'Golden Trio' of reaching an orgasm for women. Conversely they found that "very little" effects whether or not a man will orgasm. Which…fair enough.
We already know that there is an "orgasm gap" when it comes to men and women reaching climax. How big is the gap? Very big. According to the study, "95 percent of heterosexual men reported that they usually or always orgasmed during sexually intimate moments, just 65 percent of heterosexual women did." That's compared to results of "89 percent for gay men, 86 percent for lesbian women, 88 percent for bisexual men and 66 percent for bisexual women."
The authors of the study note that the 21 percent of sexual climax difference between straight and gay women can be attributed to lesbians often taking "turns at inducing orgasms, and having a better understanding than men that female orgasms are not primarily associated with vaginal sex."
In fact the study went on to quiz men on how best to make their female partner orgasm and found that "about 30% of men actually think that intercourse is the best way for women to have orgasm." The co-author of the research, Professor Elisabeth Lloyd, put it this way, "that is sort of a tragic figure because it couldn't be more incorrect."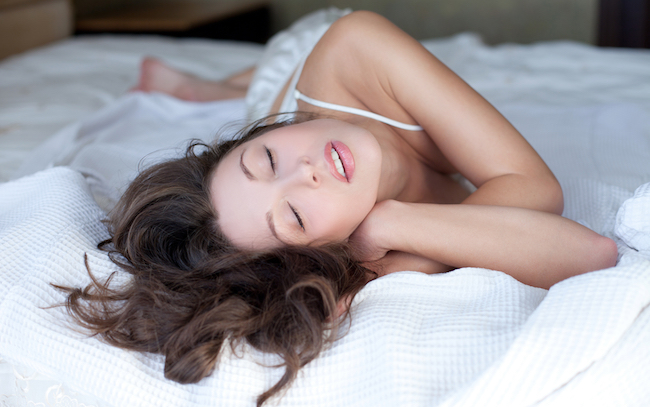 This most likely accounts for only "35 percent" of straight women saying that they orgasm during vaginal sex and "44 percent" saying that they never, or rarely do. This is in direct opposition to the "41 percent" of men who think their partners are always reaching orgasm through standard intercourse. The research cites faking orgasms to be a factor in men's misperceptions. They note that women often fake an orgasm "out of love for their partner, to protect their partner's self-esteem, intoxication, or to bring the sexual encounter to an end."
Professor David Frederick, the head researcher of the project, leaves us with some words of wisdom, "women really are tremendously variable in how readily they orgasm and what makes one woman orgasm can be quite different than what makes another woman orgasm." He continues, "explicit and direct communication with one's partner is key."
Take away: Talk to the person you're in bed with. You'll both be more satisfied lovers.
(Via The Guardian)