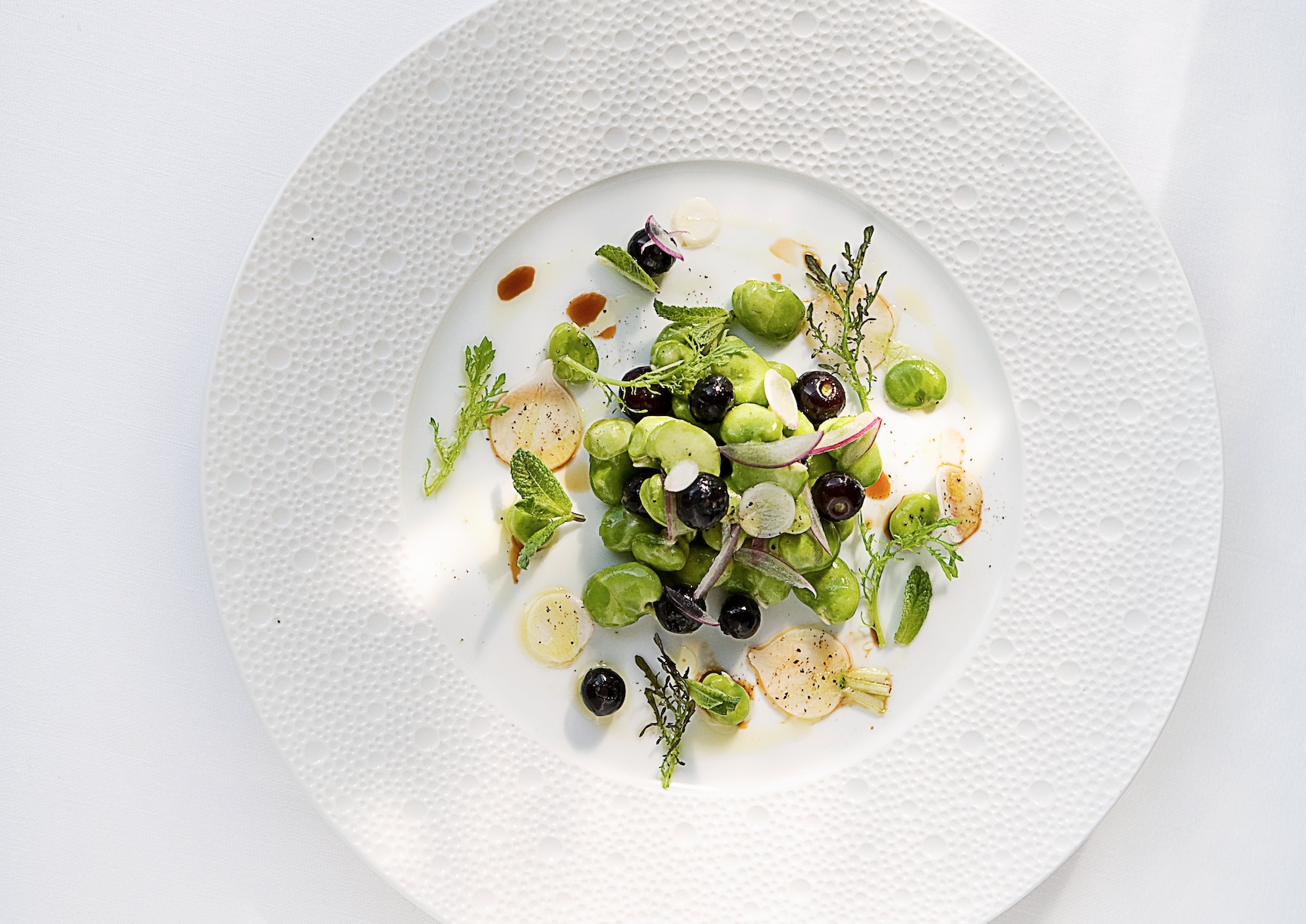 The World's 50 Best Restaurants just held their annual award ceremony in Singapore last night, so we all officially know what the world's best restaurants are. Well… at least according to the World's 50 Best, which has been historically focused completely on haute cuisine and Europe.
But The World's 50 Best has heard the criticism from across the food world of them being too Euro-centric and too self-congratulatory (e.g. up their own asses), and, as a result, they've made some major changes to their rules. Eater reports that previous winners of the No. 1 spot will no longer be featured on the list — clearing the way for restaurants that have never been on the list to gain a spot. Good move, World's 50 Best Restaurants.
Did it result in a winner from a country outside of Europe or North America? Nah, the winner was Mirazur in Menton, France. But hey, at least they're trying and we appreciate that.
Let's take a visual tour of the top ten. While you could definitely make a life goal and visiting just these ten, you might as well check out the full list because none of the restaurants in the top ten are in North America (burn). Also, if you're digging on these, you'll need to get reservations about a year out.
Chef Mitsuharu 'Micha' Tsumura has fused Peruvian ingredients with classic Japanese cuisine to create one of the more unique dining experiences on the Pacific Rim. Maido's 50-hour cooked short rib, sea urchin rice, and tofu cheesecake ice cream have elevated both country's culinary acumen.

Spain is renowned for birthing amazing chefs and winning international acclaim for those chefs' restaurants. Disfrutar keeps that tradition alive. Three chefs make the magic happen here — Oriol Castro, Mateu Casañas, and Eduard Xatruch — a rarity in haute cuisine.
Basically, take everything you know about a single chef-driven experience and times it by three to get a sense of the breadth and width of the greatness of Disfrutar.
Paris' Arpège is a vegetarian's paradise. Star chef Alain Passard has taken locally sourced vegetables, fruits, and grains and taken them to new heights that'll challenge everything you think you know about what vegetarian cuisine can be. Meats do appear, sparingly, but local produce will always be chef Passard's greatest passion.
Back in Spain, the Basque Country's Mugaritz comes in as a strong contender. Chef Andoni Luis Aduriz works in the medium of art and food is his paint, palate, and canvas. Everything about eating at Mugaritz is about experiencing food in a visceral way that upends the idea of eating and replaces it with a moment of flavor, texture, and bliss.
Chefs Virgilio Martínez and Pía León's Peruvian restaurant is one of the first mainstream establishments in Peru to take a look away from a white colonial gaze and actually take in Indigenous Peruvian ingredients. That is, sadly, revolutionary in the Pan-American culinary world.
History aside, Lima's Central is one of the most interesting restaurants in the world that's also highlighting an almost forgotten foodway.
Chef Rasmus Kofoed of Copenhagen's Geranium is taking fresh and wild Scandinavian ingredients and finding new and inventive ways to put them on a plate. Wild, foraged indigenous ingredients are the highlight with an artistic flair that is second to none.
A dining experience at Geranium is a once-in-a-lifetime moment in food that will never come again.
Chef Gaggan Anand is one of the most interesting chefs working in one of the most interesting food cities on earth, Bangkok. Gaggan is a testament to the spices, techniques, and artistry of every day South and Southeast Asian foodways via the lens of a culinary master.

Etxebarri cooks the best steak in the world. That's not hyperbole. The Basque country kitchen is home-cooking taken up to Elysian heights of culinary wonder. Chef Victor Arguinzoniz's grilled prawns are the stuff of legend. This is the best example of how great true farm-to-table can be.
Noma 2.0 is Chef René Redzepi's latest foray into the wonderful world of haute cuisine. This time, chef Redzepi is taking things deep and focusing his restaurant on experimentation, invention, and a little bit of panache. If you're in Copenhagen, this is a bucket list spot for a dinner of a lifetime.
Chef Mauro Colagreco tends gardens, herds animals, walks through fields of wheat, cooks, manages, and waxes poetic about the wonders of the food of France's Côte d'Azur. The chef's love of his home shines brightly on every single element of every plate he serves at Mirazur, making this is a unique dining experience that you have to travel for.