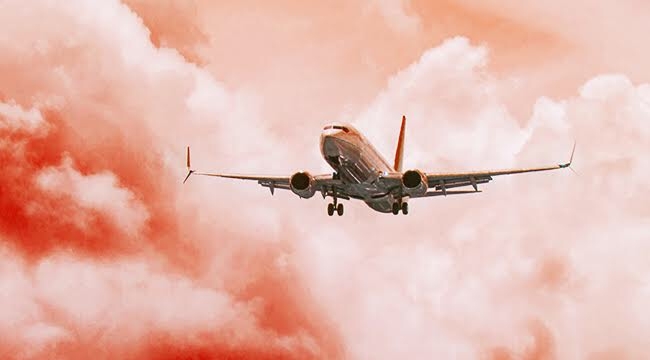 Cheap flights and great travel deals are everywhere right now. The shoulder season is in full-swing and airlines are baiting you to fly with them during the coming holiday season rush. There are also great deals right now on special trips from Caribbean pirate adventures in Panama and Columbia to culinary tours around Asia that'll up your cooking game in a serious way.
Below are some of the best deals on cheap flights and travel packages right now. These are the sites and Twitter feeds that you should be following and setting up alerts for. Prices will vary. Sales will pass quickly. You've gotta shop hard and act fast. Good luck out there and happy travels!
LIVE THE PIRATE LIFE WITH A LEGIT PIRATE TOUR THIS DECEMBER
We've all dreamt of living the pirate life at one point or another. There's a sense of pure freedom that comes from riding the high seas and sticking it to the East India Trading Company (the 1720s version of Amazon). Now you can vicariously live that scalawag life with CheapCaribbean's Legends of Pirates' Past Pirate Tour 2018.
The trip is an all-in swashbuckler from Panama to Colombia that includes stays in swanky resorts, train tours, historical excursions, and boat rides with all the rum. The next tour is between December 6th and 11th and you'll need to book by October 30th to partake. Prices start at $3,000 per person.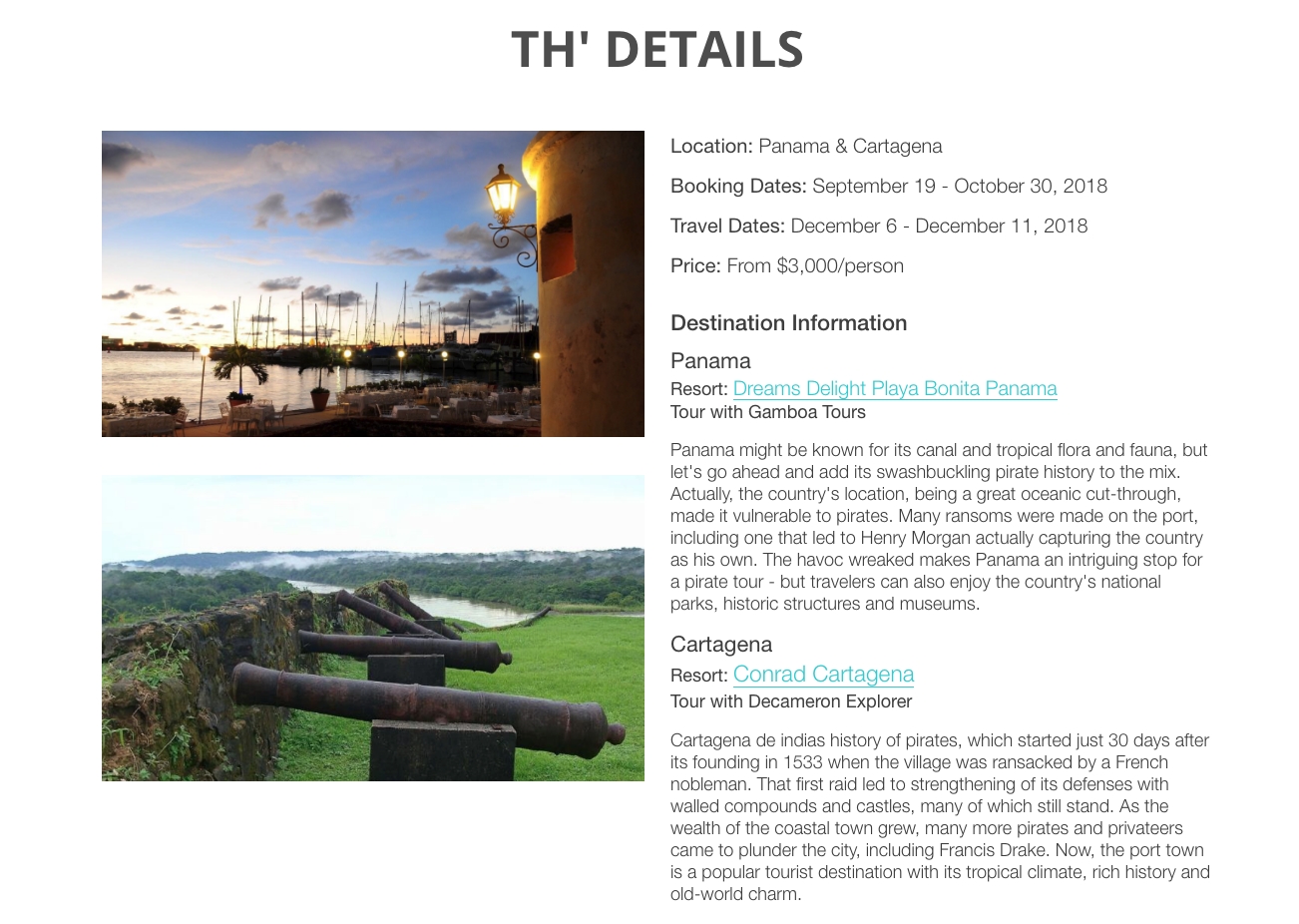 GET THE BEST THANKSGIVING AND CHRISTMAS TRAVEL DEALS WITH KAYAK'S HOLIDAY TRAVEL GUIDE
Have you still not pulled that trigger on your Thanksgiving, Christmas, Hanukkah, New Year's, or winter break plane ticket? Well, Kayak might still be able to save you a little bit of cash.
Kayak's Holiday Travel Hacker is a one-stop shop for all things winter and holiday travel. They have the best New Year's destinations on lock, cheap flights through the season, top ski destinations, and offer advice on when the best time to book will be for you. Good luck out there this winter!
HOTWIRE IS CELEBRATING 18 YEARS IN TRAVEL WITH BIG DISCOUNTS
Hotwire has been around for 18 years now and they're celebrating with a big sale. Starting today, you can receive $18 off of a $180 purchase on any booking through the site (hotels, cars, flights, etc.) when you use the promo code HBD18 at checkout. That's a good coupon that'll get you a cheap ticket someplace cool.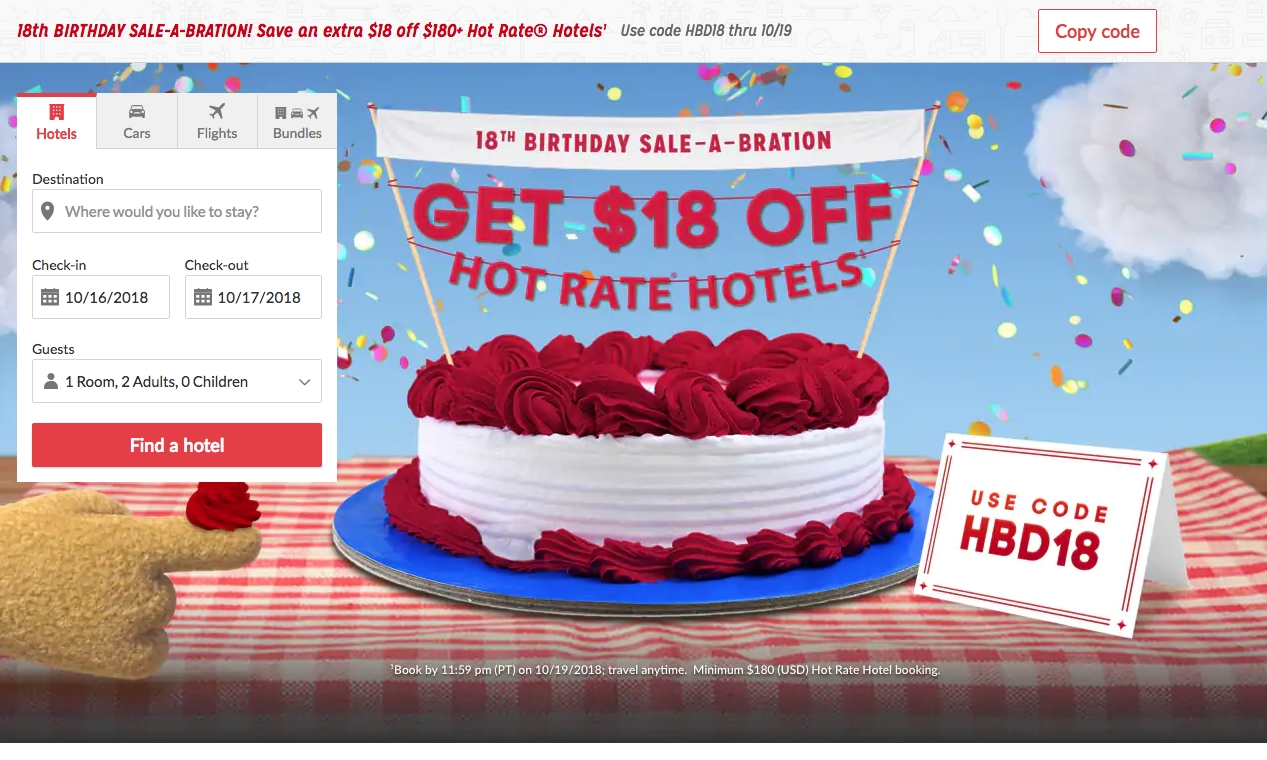 JETBLUE TWO-DAY SALE
Starting today and, naturally, ending tomorrow, JetBlue is running an epic sale. Flights all over America are as low as $49 each way between October 24th and December 15th. Of course, a lot of the flights are closer to the $75-$100 range but they're still on sale and you will save money if you can buy by tomorrow night.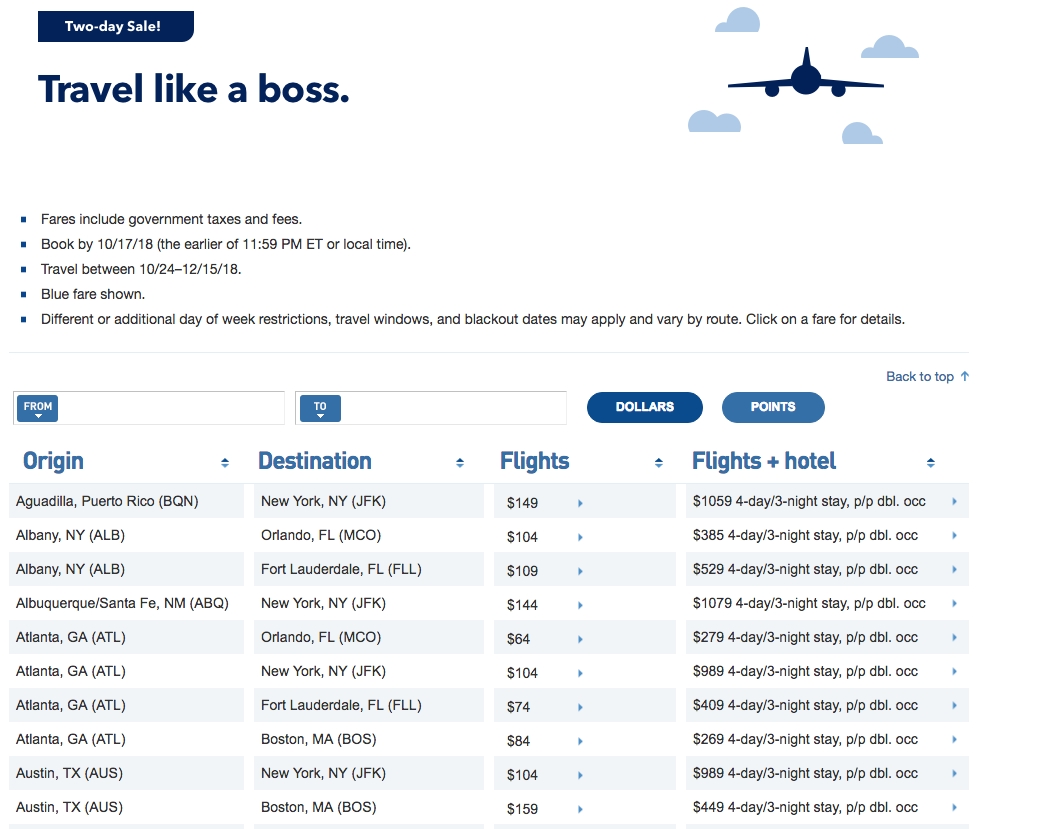 $20 FLIGHT THROUGH THANKSGIVING WITH FRONTIER
Frontier is the dirt cheap airline that'll get across the country for $20 if you don't have to bring a bag or need water. We kid but it really is still pretty damn cheap with a bag and, hey, you can bring your own water. Check out their Online Deals and see if you can score a cheap flight home for Thanksgiving this year. Just make sure to pack light.
$24.50 THANKSGIVING AND CHRISTMAS FLIGHTS WITH SPIRIT AIRLINES
Spirit Airlines is running a Winter and Holiday Sale with flights as low as $25 each way if you're a member of their $9 Fare Club. Flights are running between now and next February and you'll need to book by MIDNIGHT tonight. So, don't doddle and make a decision if you want a cheap flight over the upcoming season.
$12 FARES AROUND EUROPE ON RYANAIR
If you're already in Europe, then RyanAir is your best bet for getting around the continent for about the price of a movie ticket. Their $12 Sale is running right now and there's a long list of great destinations at play. This is a great way to enjoy all the Christmas markets you can in one trip.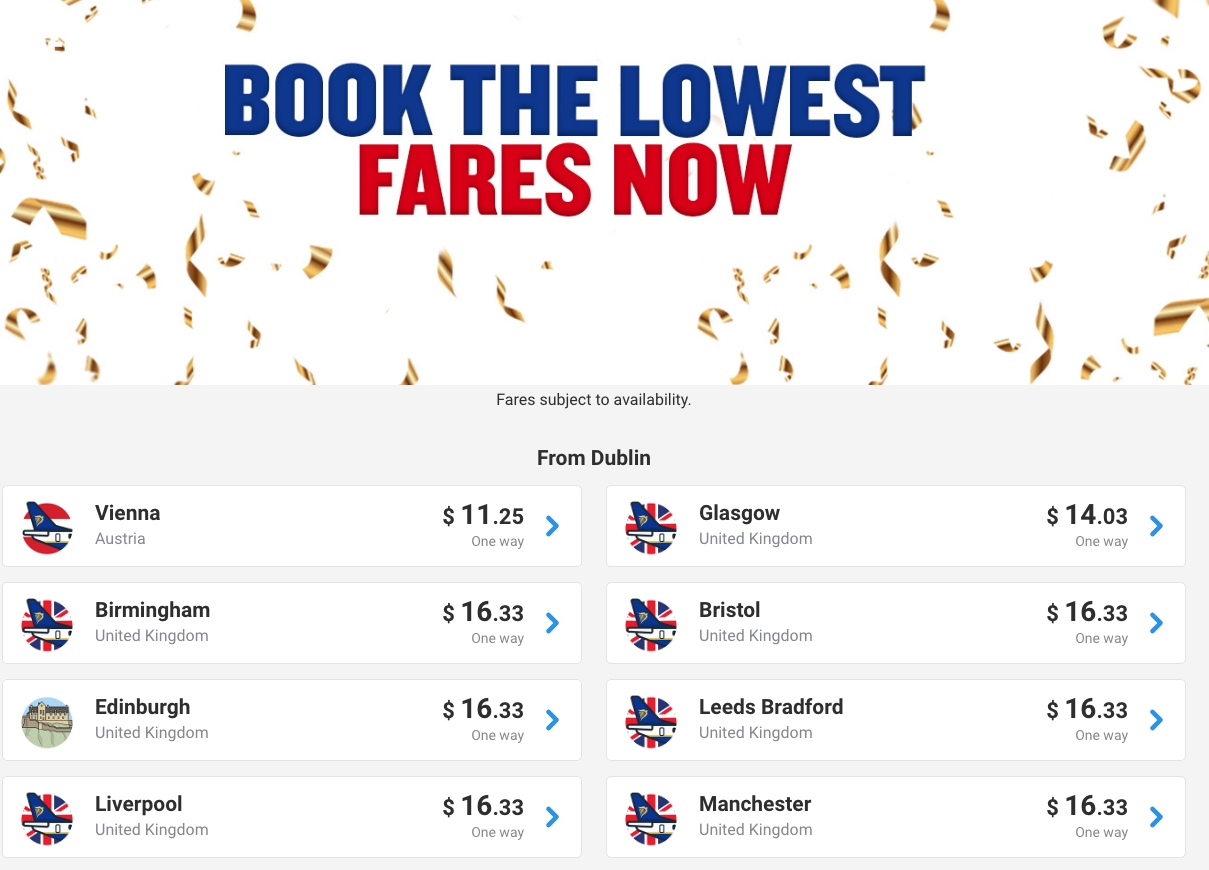 $139 FLIGHT TO LONDON ON NORWEGIAN
Norwegian is your best bet for getting over the Atlantic in relative comfort while still paying budget airline prices. Currently, they're running a sale on flights between the East Coast of the U.S. and London with prices as low as $139 each way. That's a steal even when you add bags and food for about another $100 each way.
70% OFF ALL AIRASIA FLIGHTS (INCLUDING HONOLULU TO ASIA)
AirAsia always has amazing deals on flights between Hawai'i and East Asia and, then, even better deals around the region once you're there. Better still, they're offering this steep 70 percent discount on most of their flights if you can book between now and October 28th. You'll need to fly by next June, so you have plenty of time to book those vacation days.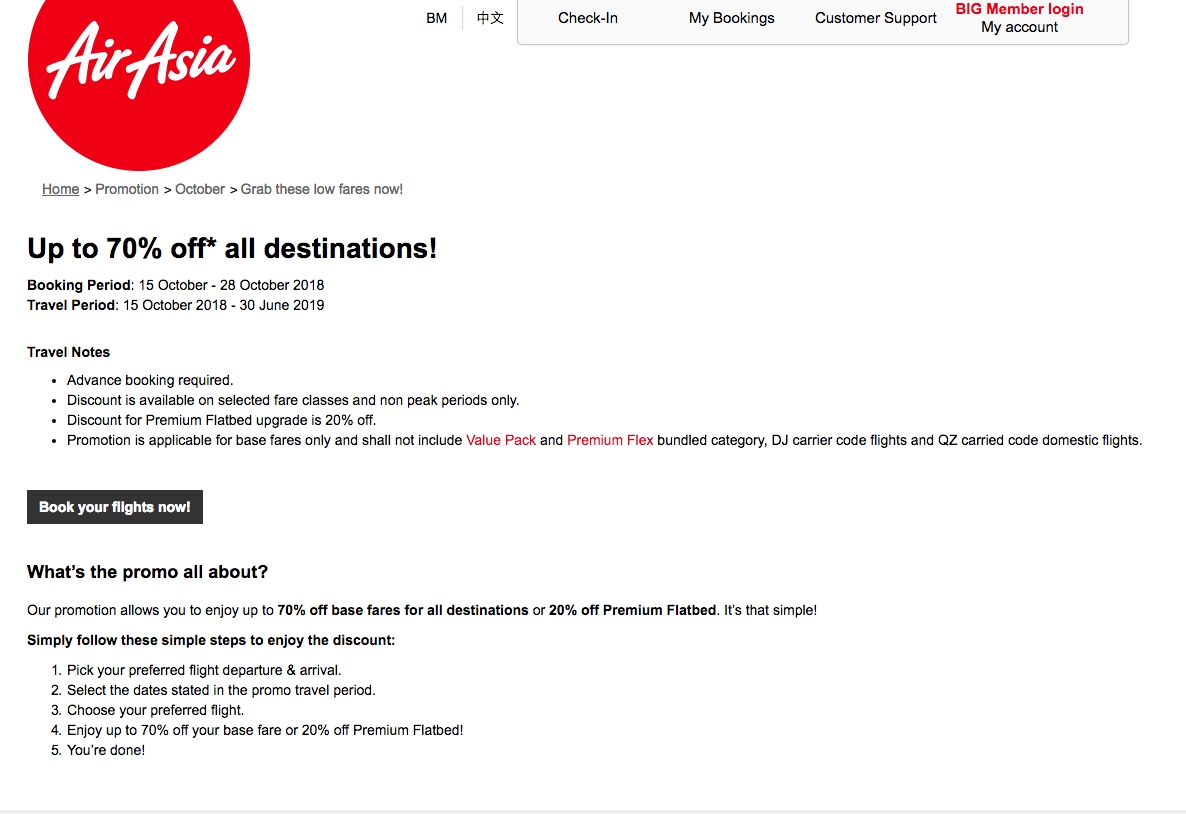 ESCAPE THE FALL CHILL WITH A WELLNESS VACATION WITH G ADVENTURES
There are a lot of reasons to travel. Health — mental, physical, and metaphysical — is right at the top of that list. G Adventures gets that and they've launched G Wellness to help you find the wellness-focused vacation that fits your needs. They've compiled health-focused trips throughout Central and South America, Europe, and Asia where you can get your zen on and come back a refreshed you. Check out the options here.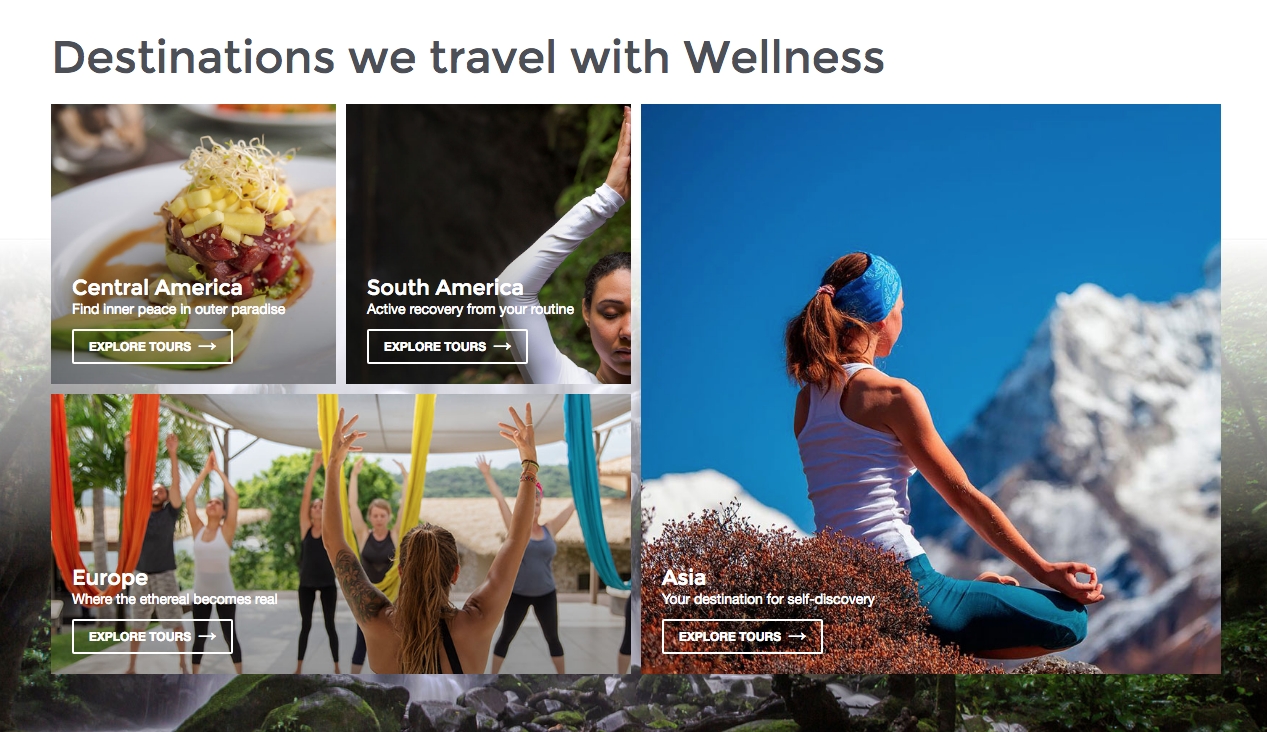 GET AFTER-HOURS ACCESS TO PACKED TOURIST DESTINATIONS WITH CITY WONDERS
Seeing some of the biggest wonders of Europe is a must when traveling the region. Thing is, everyone knows that. Lines at spots like the Vatican, Louvre, and Eiffel tend to run deep — hours deep. City Wonders has the ace up your sleeve.
They offer skip-the-line access at most major destinations and, perhaps more chill, after-hours access to huge destinations. This means you'll have some of the most sought after monuments and spots in Rome, Paris, London, and beyond to yourself without the throngs of tourists plowing in. Throw your money at them for this, trust us. You don't want to spend three hours waiting in the Roman sun just to be a sardine in the Sistine Chapel with thousands of other people.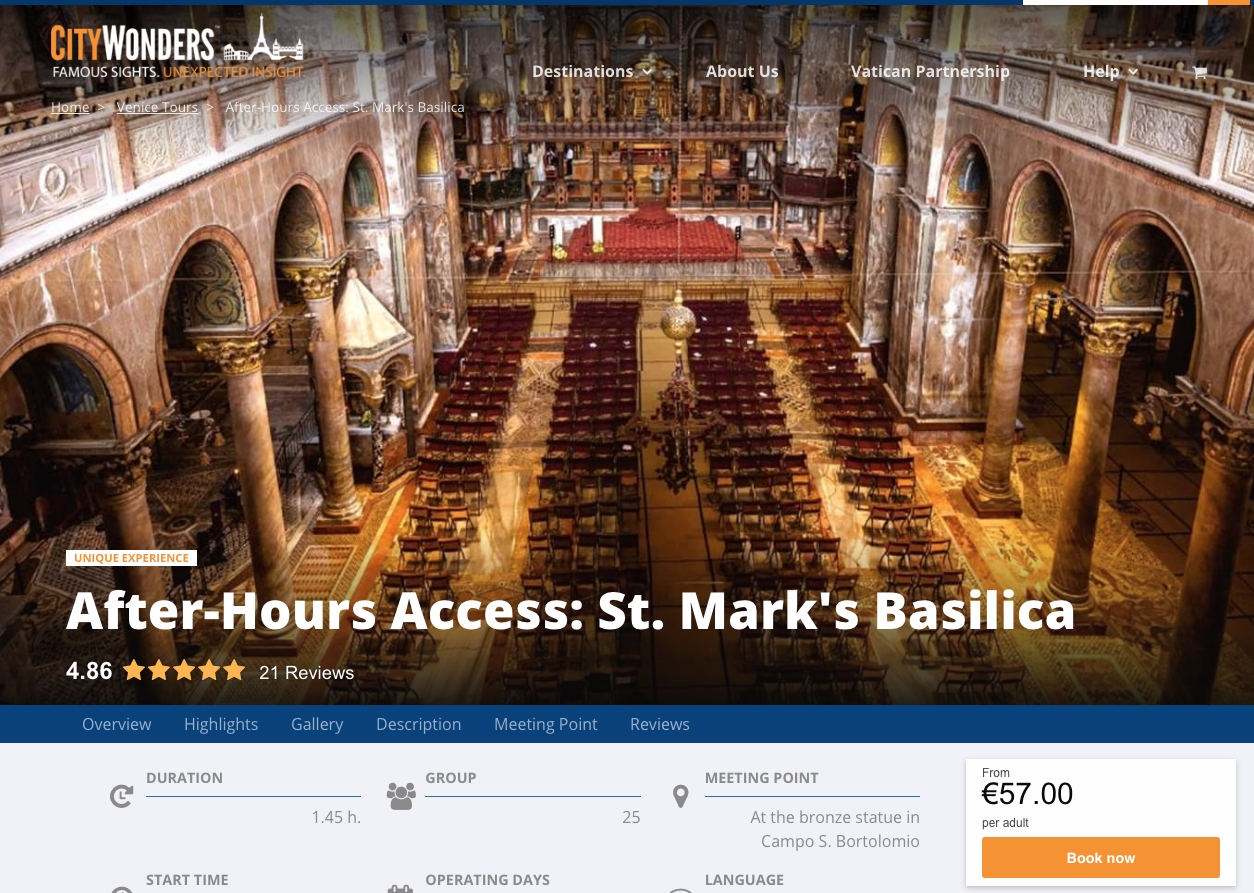 HUGE DISCOUNTS ON TRIPS TO AFRICA WITH FRIENDLY PLANET TRAVEL
It might be time to finally hit up Africa and go on that bucket list safari next year. Here's the thing about planning ahead on big adventures like this, you save serious cash. Right now, Friendly Planet Travel is offering early bird special rates on their African trips with discounts ranging from $300 to $700. That's enough of a discount to take a big bite out of your airfare, making the whole trip that much more doable.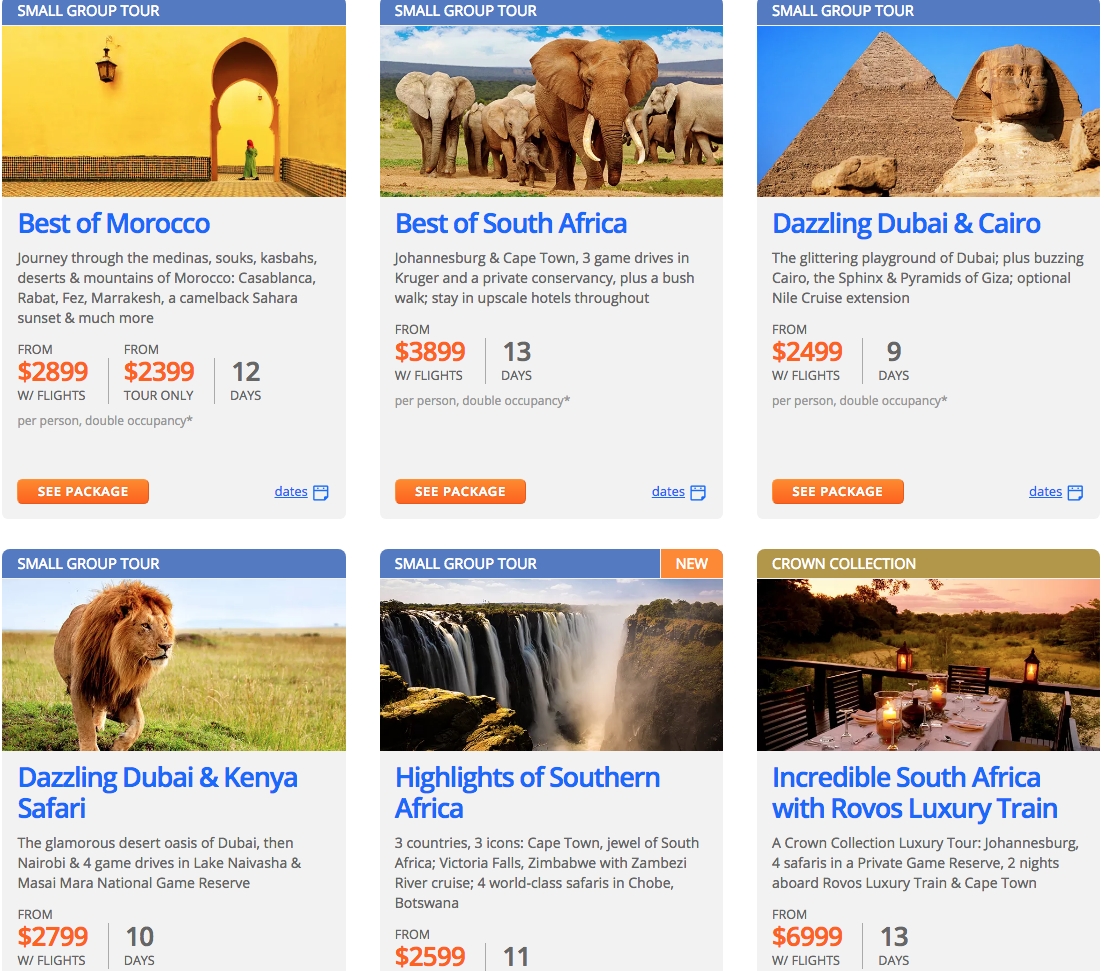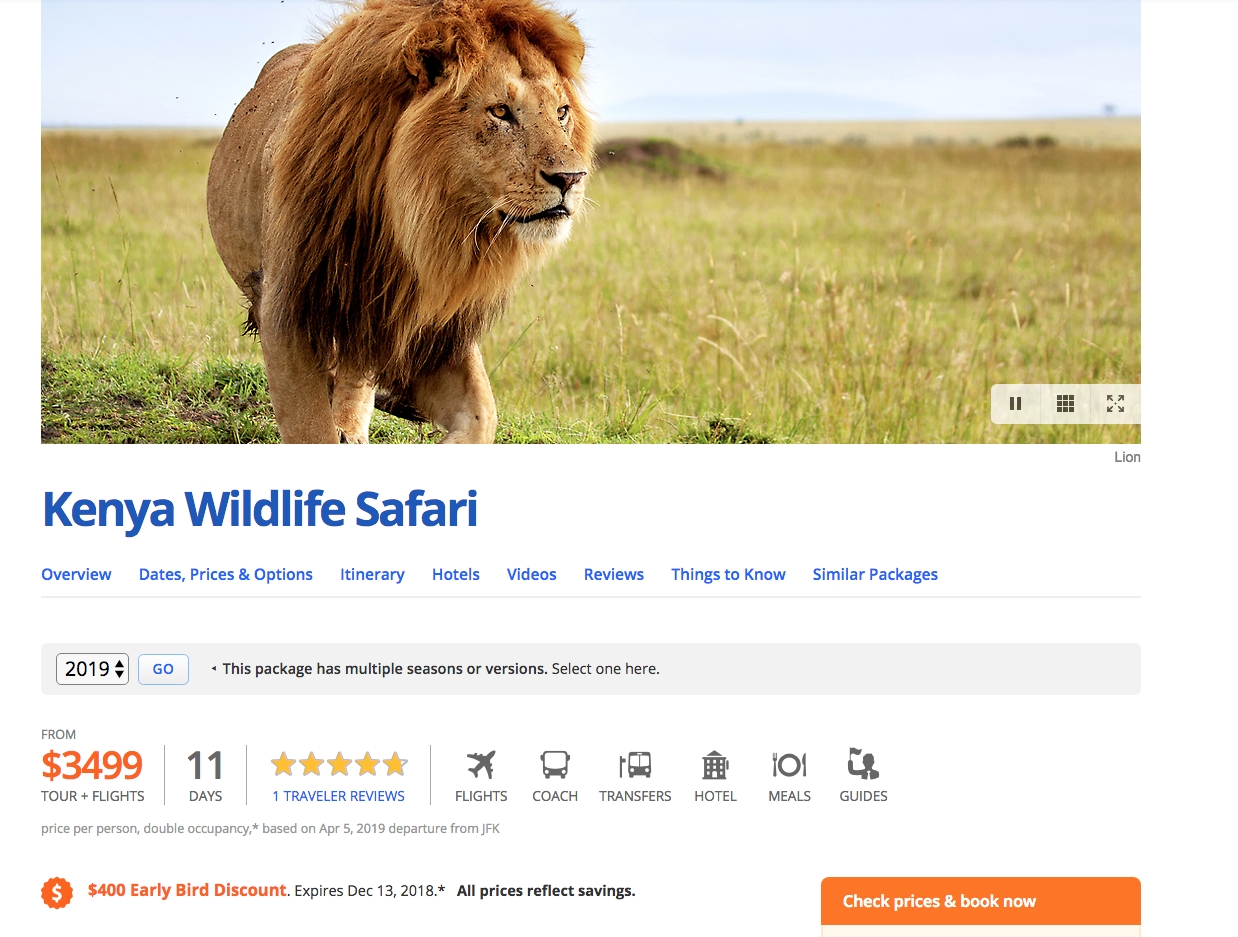 SAVE 15% OF "REAL FOOD ADVENTURES" WITH INTREPID TRAVEL
Traveling to learn about food — and eat and eat and eat — offers an adventure and learning experience in one. Intrepid Travel gets this and they tailor entire trips around eating, cooking, and learning all about a region's food. They're currently running a deal that'll get you 15 percent off trips all over Southeast and South Asia where cooking and eating will be the focus. You'll come back with a new sense of what food can be and the skills to maybe try a few new things at home. That's a win all around.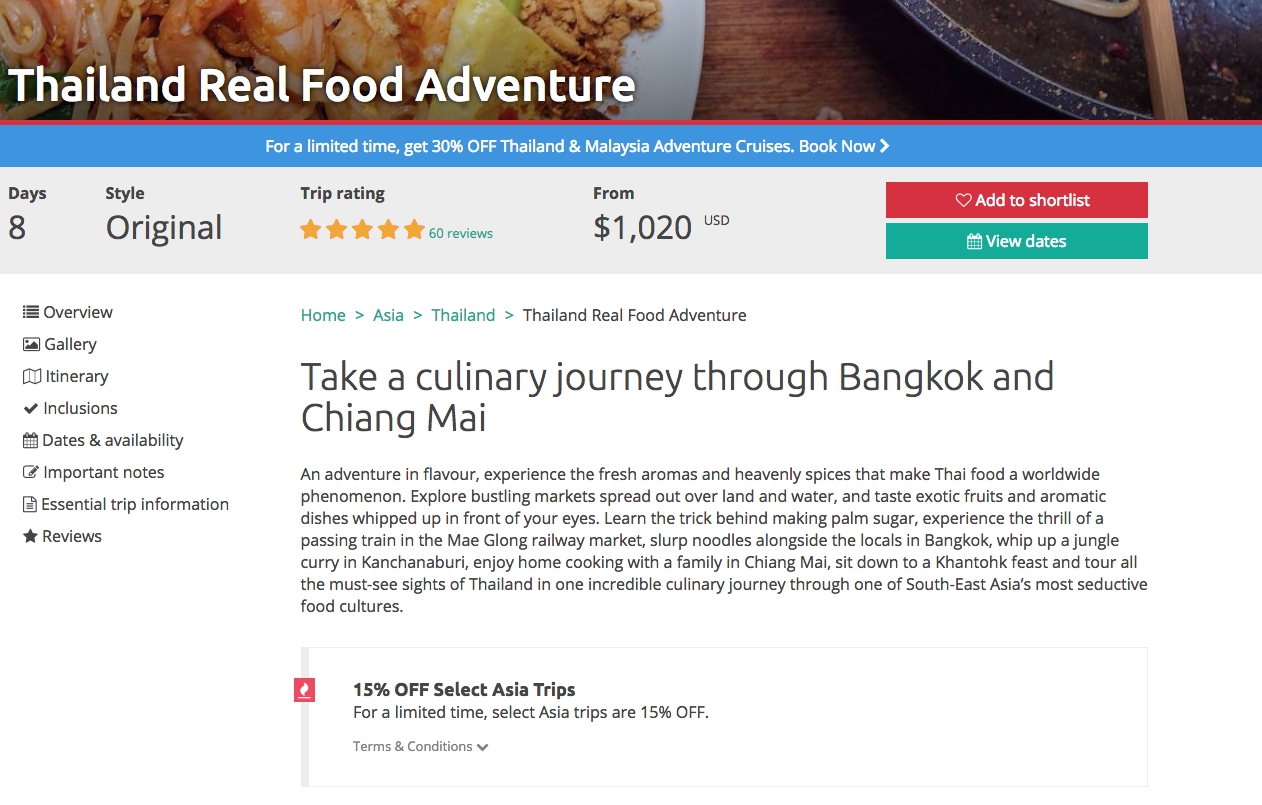 HOTEL OF THE WEEK: NIZUC REOSRT & SPA
NIZUC Resort & Spa is a Mexican oasis where every detail of your stay is tailored to assure you have an unforgettable time in Mexico. This is resort living where you're the star and you'll leave a new person, ready to retake the world.
Right now, they're offering discounts of 25 to 40 percent on room rates along with a $550 resort credit and free breakfasts with their Fall Escape offer. Those discounts are steep and that $50 resort credit. It's time to go to Mexico.