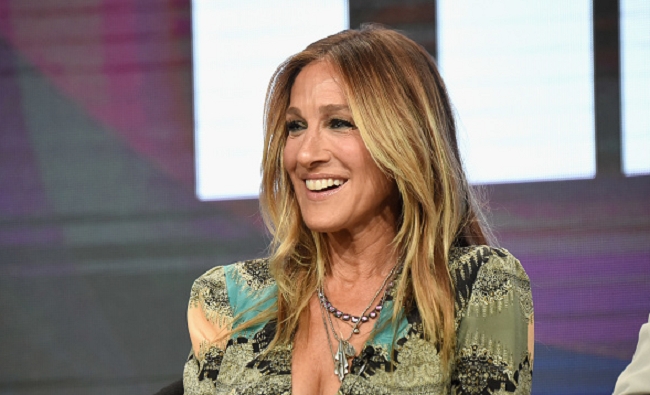 People that rely on the life-saving allergy drug that rests inside an EpiPen have enough on their plate. They can't eat out without always wondering if their night will unexpectedly end in a hospital stay. They constantly live in fear of their next allergic reaction. No matter the circumstance or situation, they must always carry around their EpiPen. The last thing these people needed to worry about was paying an arm and a leg for the very drug they rely on to save their life, but that's exactly what has happened since the drug has skyrocketed from $100 in 2009 to nearly $600 over the last several years. It amounts to the drug manufacturer, Mylan, taking advantage of consumers.
As it turns out, Sarah Jessica Parker, a spokesperson for the drug in the past, agrees with those complaints and is imploring drug company to do something about it. The 51-year-old actress became aware of the EpiPen because her young son relies on them due to his peanut allergy. Parker recently took to Instagram to voice her displeasure with the drug's rising costs.
"I recently learned that the price of EpiPen has been systematically raised by Mylan to a point that renders the medication cost-prohibitive to most people," Parker wrote. "I'm left disappointed, saddened and deeply concerned by Mylan's actions. I do not condone this decision and I have ended my relationship with Mylan as a direct result of it."
The Sex in the City actress added that she hopes the company does more than just offers a small discount to consumers.
"I hope they will seriously consider the outpouring of voices of those millions of people who are dependent on the device, and take swift action to lower the cost to be more affordable for whom it is a life-saving necessity."
The EpiPen only carries around $1 of medicine within it and was as little as $70 less than a decade ago. Mylan, under huge public pressure, has vowed to take "immediate action" to make the drug more affordable.
(Via ETOnline)