Shake Shack just dropped the best cheeseburger and chicken sandwich of the year. Boom. It's a wrap. Donezo.
I know that sounds a bit hyperbolic but I assure you it's not. We cover a lot of fast food here at Uproxx, paying special attention to new fast food menu items — eating all the new foods that drop so that you don't have to (and pointing you towards the good ones). So we're intimately familiar with all the new fast food of 2023. And I'm telling you, nothing tops Shake Shack's new Spicy ShackMeister and unceremoniously named Hot Chicken sandwich.
Released this month, alongside Spicy Cheese Fries (and spicy regular fries), the Spicy Shack Meister and Hot Chicken sandwich share very similar builds — relying on cherry peppers and a proprietary hot pepper blend to deliver a very noticeable (but not overwhelming) punch of heat that smacks the tastebuds to attention and pairs perfectly with the Shack's high-quality ingredients.
The fries… we're torn on. Let's talk about what makes the new spicy lineup worth your time and why you should pick up one of these sandwiches as soon as you can.
Spicy ShackMeister Cheeseburger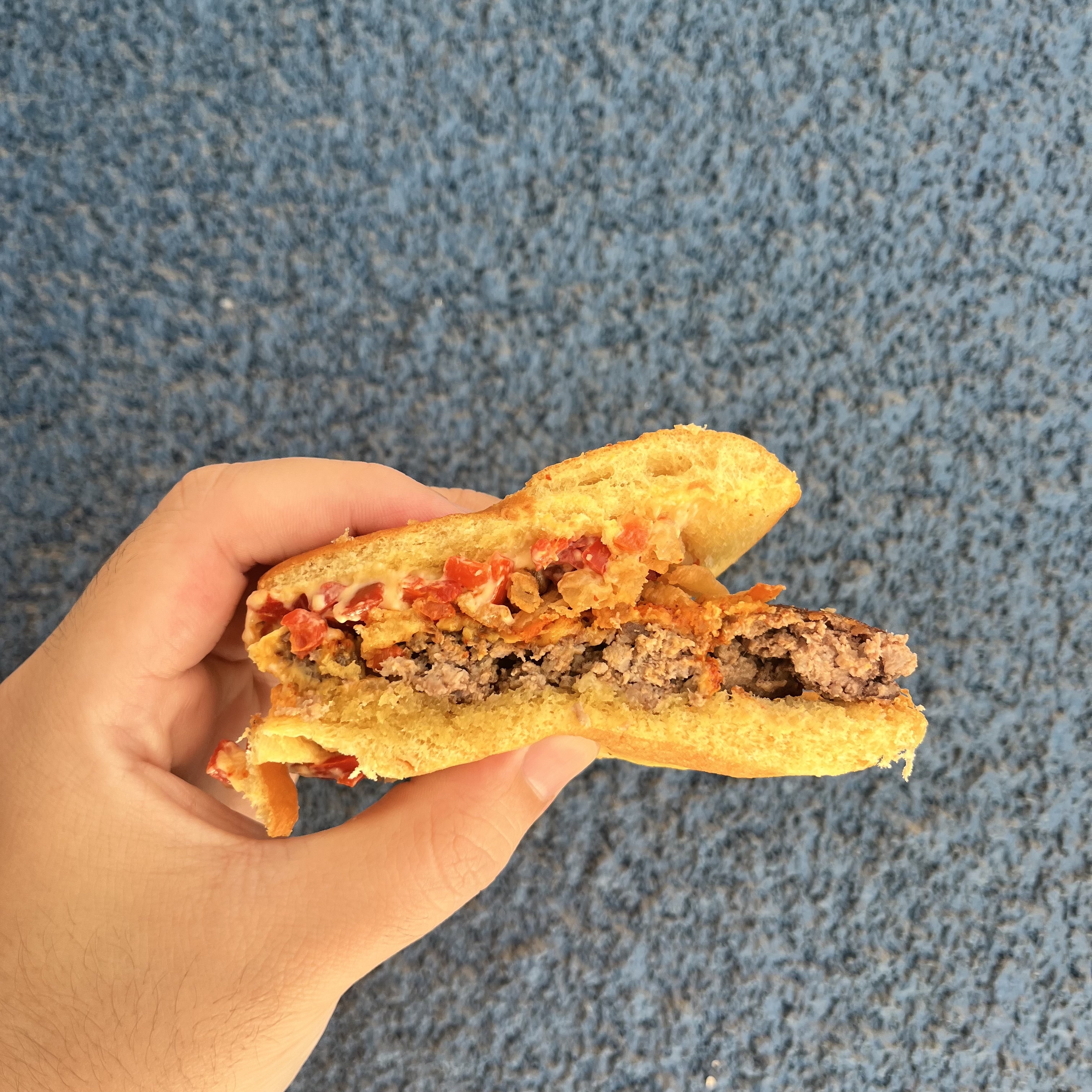 Tasting Notes & Thoughts
A sharp spicy kick with some sweet and savory elements introduced via the fried onions hover over the rich and meaty flavor of the smashed patty, ending with a bright vegetal, and mildly spicy flavor courtesy of the cherry peppers. The full build consists of one or two meat patties dusted with a hot pepper blend, cheese, fried onions, cherry peppers, and Shack Sauce. It's a simple build but one of Shake Shack's all-time best.
There frankly aren't enough spicy burgers out there in the fast food universe, the ShackMeister makes the case that there should be more!
As someone with a fairly high spice tolerance, I wasn't expecting Shake Shack's new burger to actually be spicy. Cherry peppers aren't exactly the hottest pepper out there (they are in line with jalapeños) but whatever is in Shake Shack's mysterious "hot pepper blend" seriously delivers the heat.
I want to say it's just cayenne pepper, but it's a lot brighter, less dusty, and more drool-inducing.
The Bottom Line:
As of now, Shake Shack's best burger and one of the best burgers in all of fast food. Yes, it's that good.
Hot Chicken Sandwich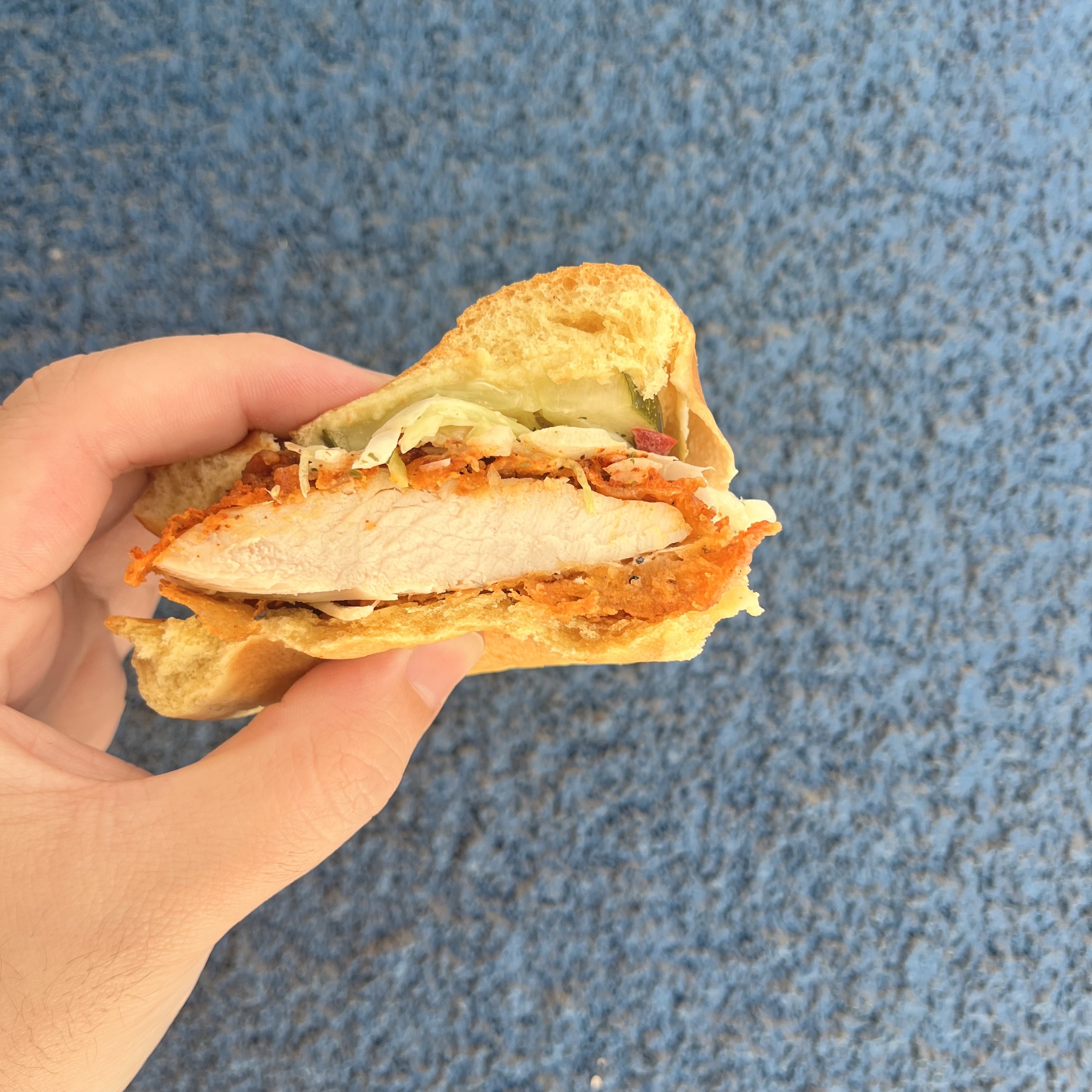 Tasting Notes & Thoughts
The heat feels even more pronounced on the hot chicken sandwich — it immediately attacks your tastebuds delivering intense waves of spice as you crunch through the sandwich. That heat is balanced by a cherry pepper slaw that combines the mild heat and vegetal flavor of the cherry peppers with some white cabbage, which is further enhanced with thick-cut pickles that bring some brine-y tang and snap to the aftertaste, mercifully allowing your tastebuds to forget the heat.
The breading here is crispy, light, and crunchy and works as the perfect sponge for the hot pepper seasoning.
Again, the Hot Chicken Sandwich exceeded my expectations. The name is incredibly unceremonious but I did wonder if this was Shake Shack's attempt at doing a Nashville-style hot chicken sandwich. It's not, this is very much its own thing, but it's delicious nonetheless.
If you're a fan of Chick-fil-A's spicy sandwich, this absolutely dunks on it, and I want to say I enjoyed it more than Dave's Hot Chicken sandwich (which is Nashville style) because of the higher quality of meat, the better breading, and the delicious slaw.
In terms of how it stacks up against Popeyes, it's not even close — Shake Shack takes it.
The Bottom Line:
Shake Shack's Hot Chicken is the best spicy chicken sandwich in fast food. You don't have to take my word for it — try it yourself and tell me I'm not right.
Spicy Cheese Fries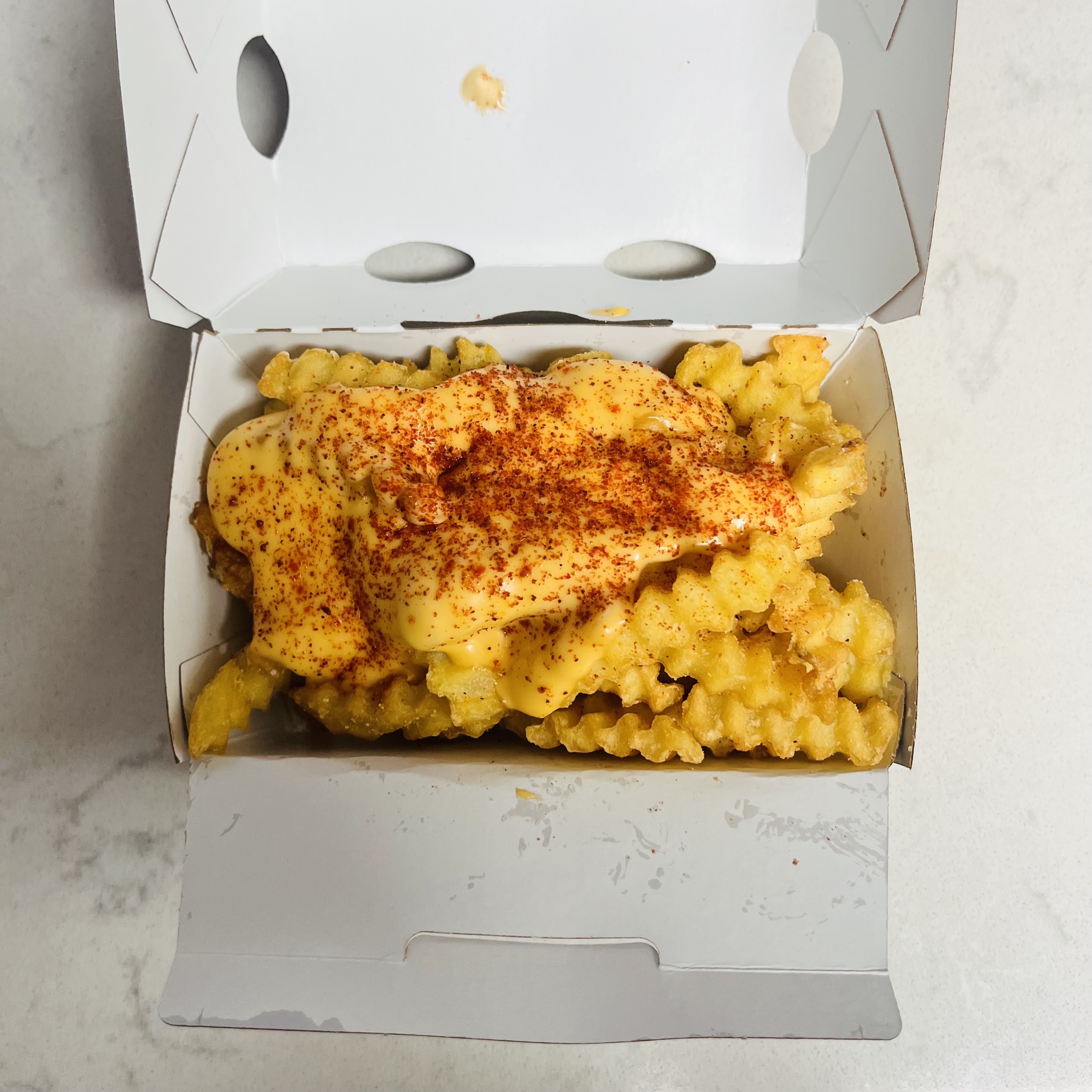 Tasting Notes & Thoughts
I keep going back and forth on this one. There are things I like about it and things I don't. The dominant flavor is a mix of salt overload and Shake Shack's hot pepper blend — these fries look and sound simple but they provide a winning flavor combination. Add to that the crunchy texture of Shake Shack's fries and you've got maybe the chain's best French fry order on the menu.
Having said that, we're still dealing with Shake Shack's French fries here, which… aren't that great. Even adding a layer of bacon to these fries doesn't do that much to elevate them. I wish Shake Shack gave us the chance to add diced cherry peppers to the dish.
I'm really torn on this one. I'm not in the slightest bit a fan of Shake Shack's fries, but if I had to order them, it's going to be the Spicy Cheese Fries every time.
The Bottom Line:
Good, but not essential like the burger and sandwich. If you love Shake Shack's fries, you're going to love these. If you're not a fan of the crinkle cut, these won't win you over.
Find your nearest Shake Shack here.