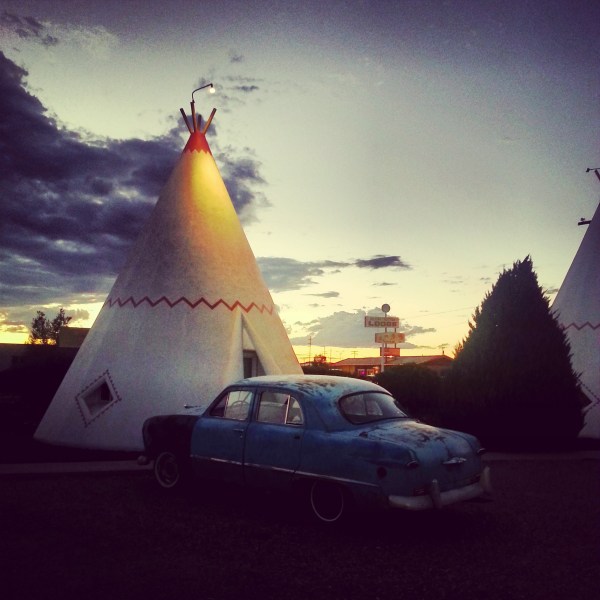 We're halfway through August. This means we have approximately one month until the Official End of Summer. We'll soon be trading in our summer-evening barbecues for autumn-night bonfires.
What better way to savor the last few days of summer than by going on an impromptu vacation to some wild and exotic place just a few hours' drive away? Whether you're on the East Coast, West Coast or somewhere in between, here are some of the craziest, coolest hotels to help you finish summer strong.
Autocamp, Santa Barbara (Calif.)
Five vintage Airstream trailers come complete with full kitchens and clawfoot bathtubs (in some models, at least) to make this an offbeat hotel-RV hybrid experience. Each rental also comes with beach cruisers to get you around in style. According to the Autocamp website, more locations are scheduled to open in Los Angeles, San Francisco and Ventura Beach, so keep your fingers crossed for more awesomeness to come.
The Liberty Hotel, Boston (Mass.)
It's certainly ironic that a hotel located in an old prison is named for freedom…but irony was surely what they were going for there. The beautiful Boston luxury hotel was once the Charles Street Jail and opened its 298 rooms to the public in 2007. Unfortunately, the renovations that turned the jail into the hotel mean that the rooms don't actually feel like cells…but that's probably okay anyway. To see a remnant of the jail, you can visit the hotel lobby bar.
Hotel Parq Central, Albuquerque (N.M.)
Not into staying in a renovated jail? Then how about a renovated mental hospital rumored to be haunted? That's exactly what you'll get at Albuquerque's Hotel Parq Central which was named Memorial Hospital in its previous life and opened as a luxury hotel in 2010. The hotel really is grand and the Apothecary Bar on the rooftop is definitely worth checking out!
Base Camp Hotel, South Lake Tahoe, (Calif.)
Just a 5-minute walk from the lake and a 4-minute walk from the gondola, the highlight of this boutique hotel is its Great Indoors suite, a room built for those who want to enjoy a camping experience and also want high-speed internet and no mosquitoes. The room comes complete with a tent-draped king bed, a faux fire pit and a picnic table. For larger parties, the Base Camp Hotel also offers The Family Room, outfitted with two bunk beds that sit above the room's queen beds.
Jules' Undersea Lodge, Key Largo (Fla.)
Before you book this one, you might want to make sure your SCUBA certification is up to date—the only way to get to the lodge, 21 feet under the Emerald Lagoon, is by diving down to it. Once you get there, you'll find comfortable quarters, including wifi and hot water. You can even have pizza delivered to you!
The Shire of Montana, Trout Creek (Mont.)
Available to rent out from VRBO.com, the Shire of Montana is a 1,000 square-foot cottage with one bedroom and one "very small, hobbit guest bedroom." The premises are ridiculously quaint, with a dwarf house, a replica of Bilbo Baggins' home, a hobbit mailbox, a wishing well, and more. This seems like a nice, quiet place to retreat to when you're in the mood for speed-reading your way through Middle Earth.
Kokopelli's Cave, Farmington (N.M.)
For another secluded option, try Kokopelli's Cave, built into cliffs overlooking New Mexico's La Plata river valley and very close to the Four Corners monument. The cave is actually manmade — it was originally intended to be an office for the geologist owner, but was turned into a one-bedroom bed and breakfast instead.
The Red Caboose Motel, Lancaster (Pa.)
Sleep in a real caboose, and in the heart of Pennsylvania's Amish country, no less! What started off as a dare in 1969, when the founder was dared to bid on 19 old cabooses in an auction and actually won them for $100, has become a Lancaster County fixture. The complex is made up of 38 fully-restored cabooses, two dining cars, and two baggage cars.
The Wigwam Village #6, Holbrook (Ariz.)
Treehouse Point, Fall City (Wash.)
Did you ever dream of having a tricked-out treehouse? That's pretty much what you'll get when you stay in one of TreeHouse Point's six elevated, hand-built cabins. There's no satellite TV — guests are encouraged to unplug — but you won't miss it once you arrive at this forest retreat.