When I began making plans to travel to Tokyo, my priorities were 1) finding convenience stores because the internet told me they were places of limitless wonder, and 2) figuring out how to navigate the streets well enough to find a butler cafe, where a bow tie-clad man would wait on me. But I am terrible at planning and I hadn't traveled internationally in years, so I ended up staying very close to my hotel, the Hyatt Centric Ginza. By deciding not to chase my own agenda, I think I actually got to know the city more. And what I found was a synchronicity between the past and the present of Japan.
I learned that the modern Japanese craft movement isn't a return to the methods of the past, as you might expect from a hipster pickle company or dude selling dyed goat wool on Etsy. Nope. There isn't anything to return to because the methods and foundational beliefs of the past never stopped being used. They are still intact and thriving.
* * *
My first night in Japan, I needed only to power through drinks and dinner before I could return to my room and pass out. Between the heat of the city and my long day traveling, my travel excitement was dipping into delirium. After a quick wash in the most aspirational shower that I have ever been granted access to (seriously, it was a room the size of my bathroom at home with simply a shower head and a bath in it), I ventured to the hotel bar, NAMIKI667.
The Hyatt Centric Ginza was constructed on the former site of the first Tokyo office of Asahi Shimbum Company — a national newspaper publisher established in 1888. In acknowledgment, one wall of the bar is entirely covered in small rolls of newsprint redolent with bright inks and stacked one atop the other like small logs in a cabin wall. Another wall features red letters and numbers in different sizes and fonts piled atop each other until they simply become an organic, freeform landscape. Though it seemed appropriate to quaff some sake while having a Tokyo drinking moment, the bartender was most excited about serving mojitos made with ingredients like ginger, yuzu, and umeboshi.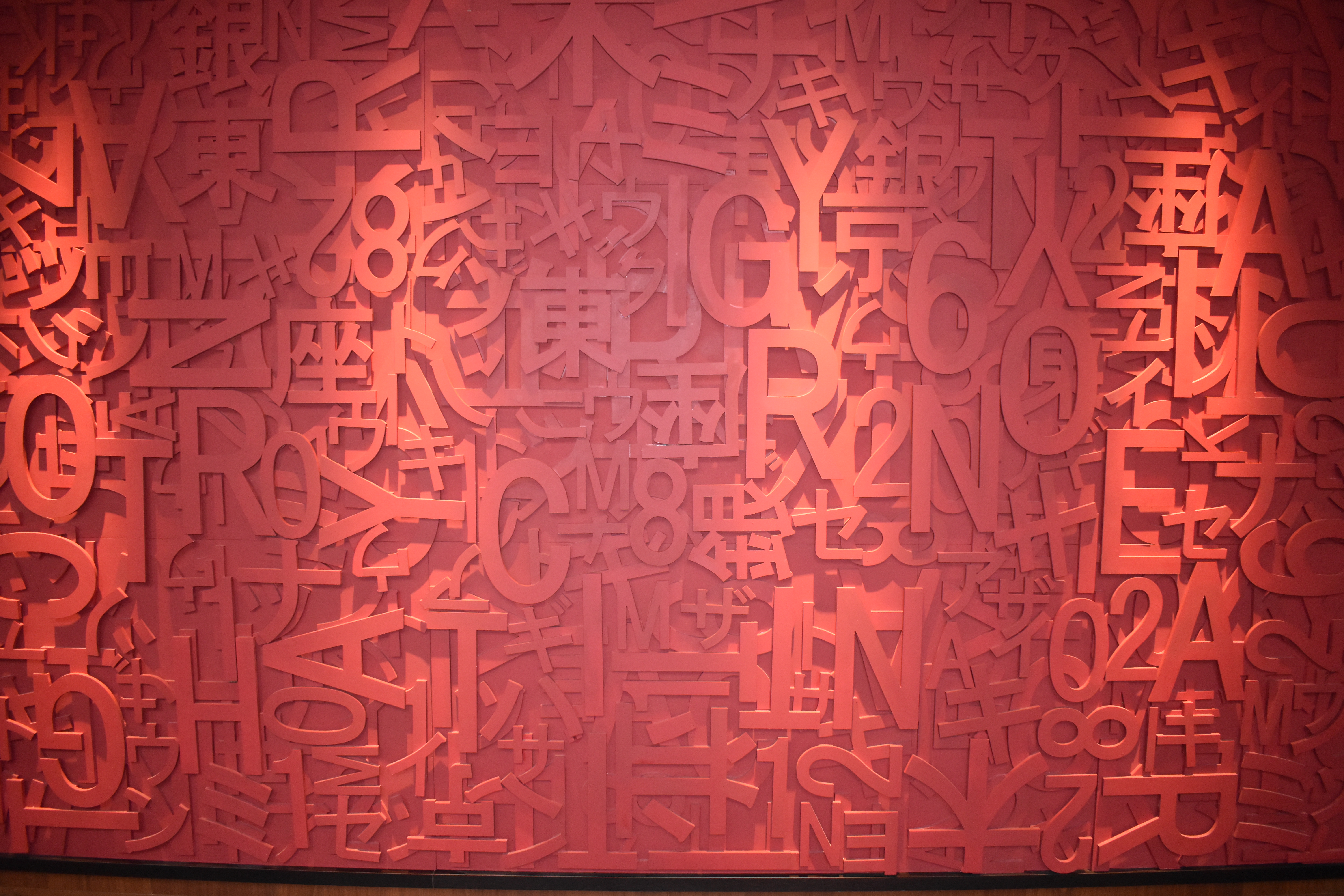 After tipping back a few, I moved to the restaurant for dinner. A quinoa salad topped with bright vegetables preceded a cold corn soup (the first of many I was served in Japan) with leek and summer truffle. The main course was a small tureen of roasted Tokyo vegetables with gnocchi and a rich, thick tomato sauce. Dessert was a smooth pannacotta with a lychee sorbet whose delightfulness demanded my appetite, which had, almost tragically, diminished as I got increasingly full.