"No one dances in Barbados!"
At least, that's what the local house and techno DJs tell me. During their four-on-the-floor sets at local haunts—in the land of soca, calypso, dancehall, and reggae—the dance floor is filled with chatting people, but little movement.
I suppose it's a more accurate statement to say that no one dances to house music in Barbados.
And there's no crime in that. House and techno take some getting used to. Not everyone vibes with the rhythmic language they speak—its repetitious cadence, slapping bass and lilting melodies often translate to "just a bunch of noise" to the untrained ear. Still, believing that the more (musical influences) the merrier, the island's Vujaday Music Festival is aiming to flip that perception.
And after a successful inaugural event in early April, they're making progress.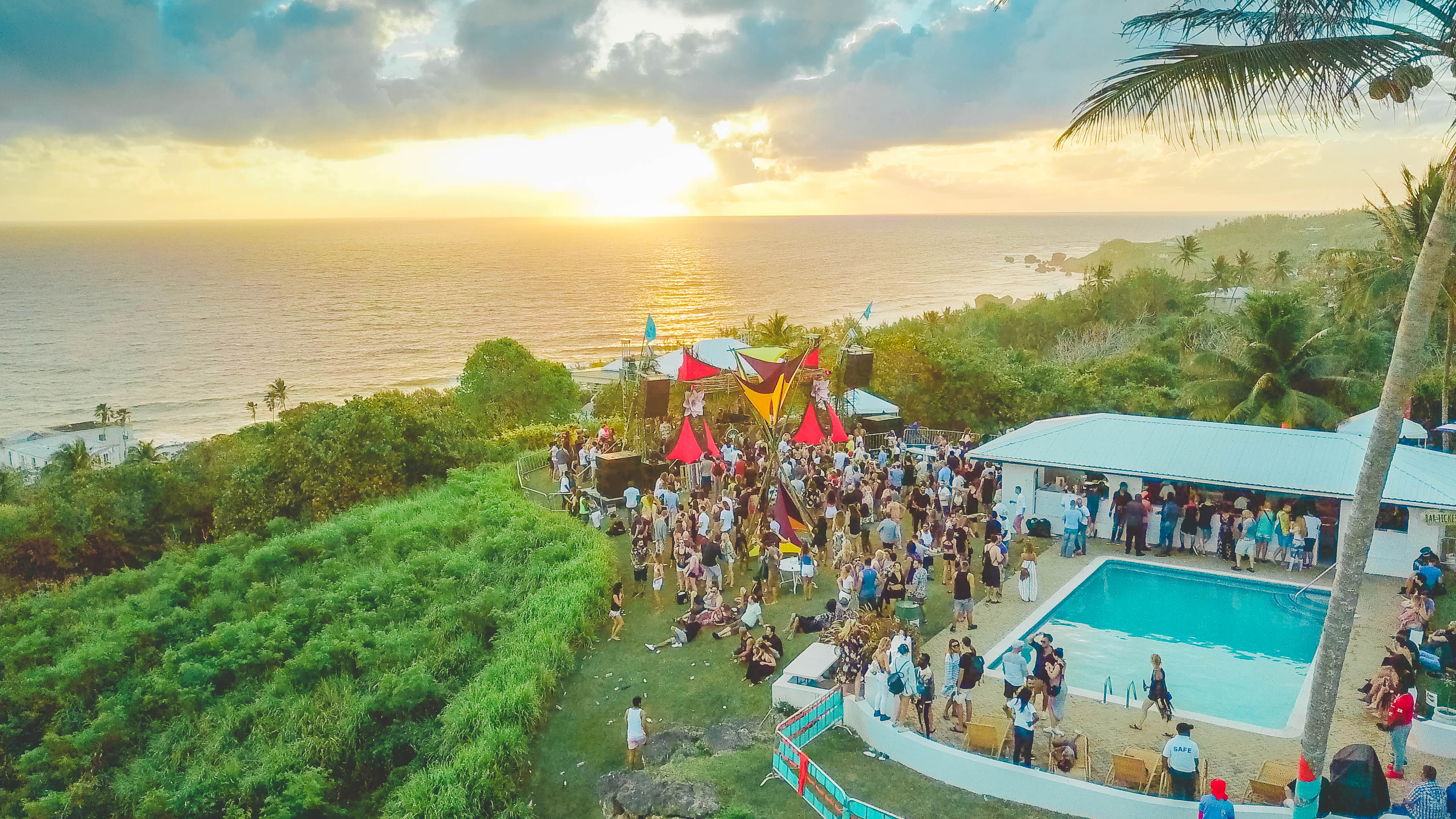 "The Barbadian's initial response to house music was hilarious…they kind of look at you like you have three heads," jokes Dionna Goodman, a Vujaday performer and Chicago-raised, Barbados-based DJ who goes by D.Luxe. "I'll be playing a gig and not really getting people on the dance-floor moving—some people will get into it but others will just be looking perplexed. Then, at the end of the set, they're like, 'That was amazing, when's your next gig?'"
Perhaps this response—not really dancing but connecting to the atmosphere—is due to the fact that house music isn't just a genre, it's a vibe. The sparkling and diverse crowd it attracts build an environment of radical self-expression where people communicate through dance and connect through shared experience. While patrons weren't dancing to Goodman's grooves in a way she's accustomed to (growing up in the birthplace of house music sets the bar high), they were obviously still absorbing and processing.
This is a worthy lesson to the traveling music diplomat: starting a new scene takes time. It's a process of sharing and slowly earning ears.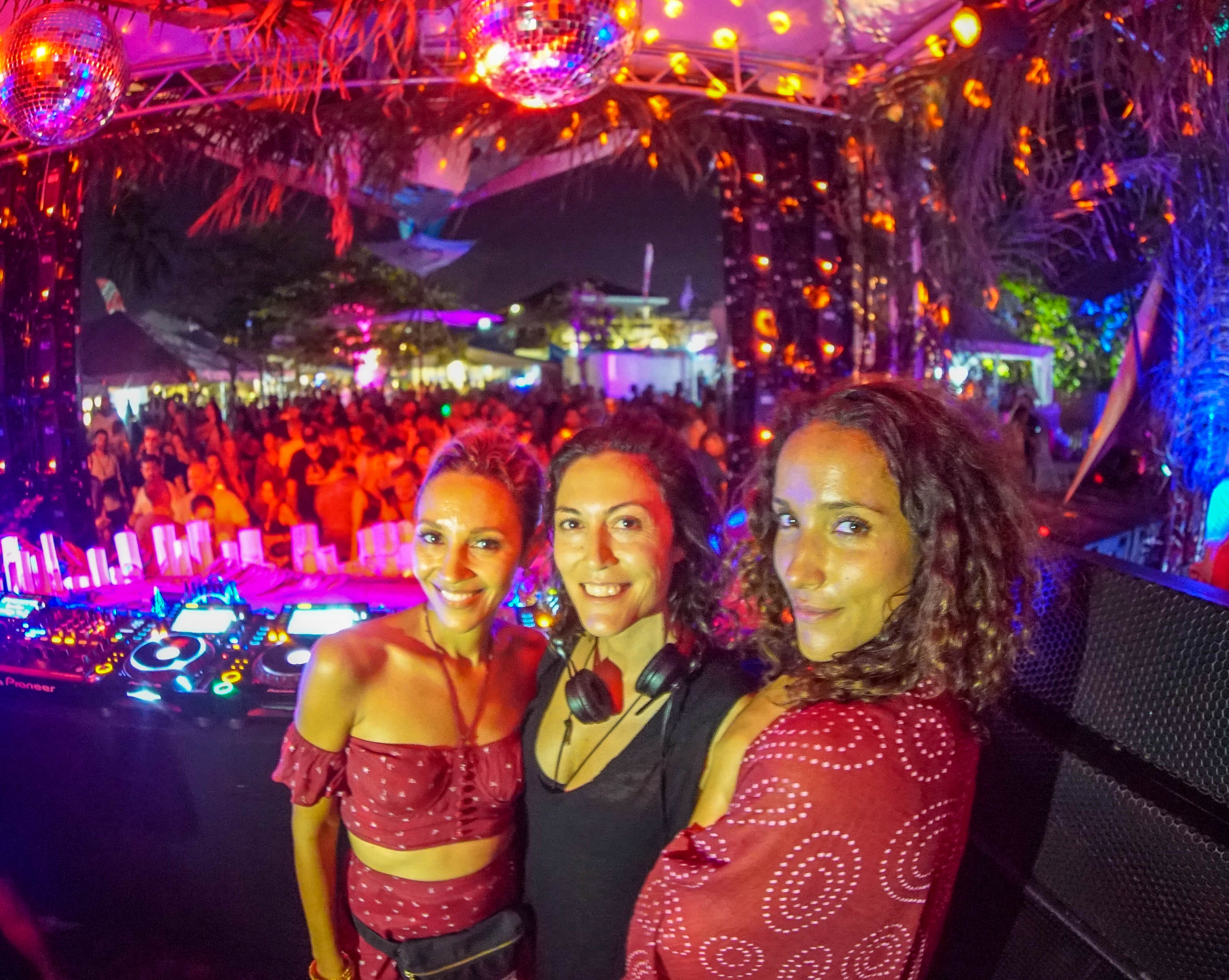 Three powerhouse women on the Vujaday lineup. Left to right: DJ D.Luxe, Francesca Lombardo, Salomé.
Another local DJ on the Vujaday lineup named Joe Santoro, who immigrated from Italy and found love and a new home on Barbados, shares an experience similar to Goodman's. He describes the nightlife as being centered around socializing and drinking—what Barbadians call "liming"—rather than dancing.
"During my first gig in Barbados, I was sharing the booth with other local DJs," he says. "They were playing a mixed genre set of soca, hip-hop, moombahton, and electro-pop, while I played a house set. When I began my set, some people stopped dancing and looked at me with querying eyes…however, I'm quite stubborn and was determined to convert the limers and drinkers to dancers. I knew it was just a matter of time, and things changed eventually."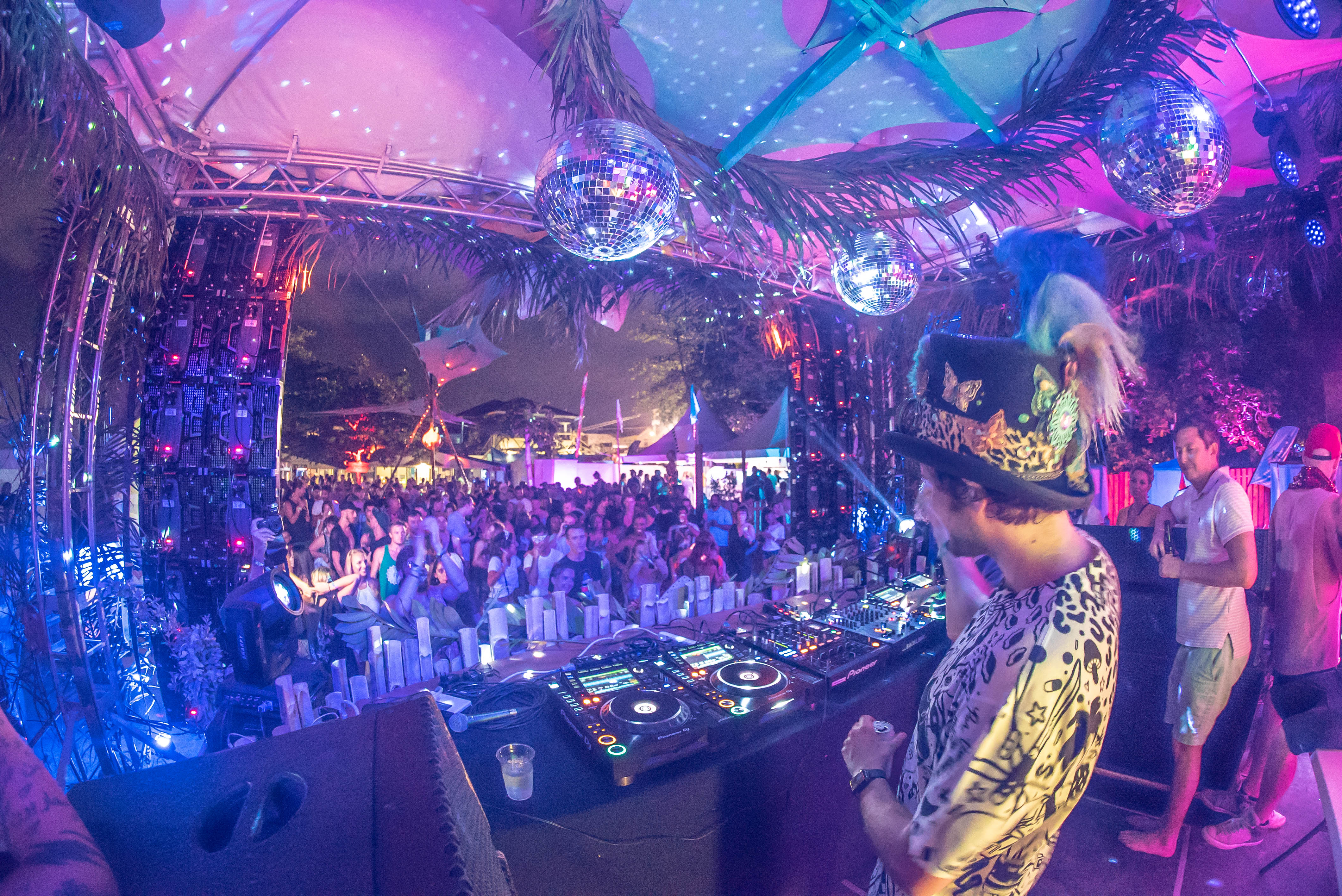 Mikey Lion of the Desert Hearts crew performs for a packed dance-floor.
A strange time capsule of Caribbean culture's wide-ranging influences (there were people actually playing croquet and polo at the festival), the idyllic 21-mile long and 14-mile wide island of Barbados is one of the easternmost islands in the Caribbean, located in the Atlantic Ocean outside of Venezuela. Because of its welcoming people and postcard-esque beaches, tourists, expats, and locals alike are quick to think: "This would be a cool place to throw a party!"
While the Caribbean is indeed a seemingly perfect locale for a music festival—with its warm climate, turquoise seas, epic surf, and technicolor landscapes—many have tried and stumbled out of the gate. Others, such as SXM Festival on Saint Martin, were devastated by hurricanes and forced to shut down. Most infamous among these was Fyre Festival—Ja Rule's hilariously failed attempt at organizing a luxury music festival on the Bahamian island of Great Exuma over two weekends in April and May of 2017. While that catastrophe is deliciously fun to ridicule, it could have been executed well, had it not been led by a huckster like Billy McFarland (who's now paying the price for his attempt to "be legends").
Vujaday Music Festival on the other hand, which was organized by a tight-knit crew of house and techno-lovers from Toronto, managed to pull off a similar feat with grace (and without the need of celebrity influencers). The first annual festival's success has solidified it as a premier Caribbean festival—and one that's on an island located outside of the principal Atlantic hurricane belt. They not only succeeded because of their well-organized team, impressive lineup, and dazzling production value but have also ensured longevity by securing a prime location.
As much as the festival world needs a new destination event like Vujaday, so too have the Barbadians (or "Bajans") begun to embrace this new subculture. According to Goodman, the music scene on the island is focused on traditional Caribbean sounds and the top 40 American tunes played on the radio (Rihanna, who is Barbadian, gets lots of well-deserved love). Still, more flavors make a better stew and DJs like Goodman and Santoro are eager to share their tastes with the locals.
"House music is not really a part of the culture here so it's something new that I'm trying to introduce," says Goodman. "When you say house music, some people don't know what the hell you're talkin' about so they're like 'Oh that crap on the radio, I don't want to hear that.' That's EDM, not house. You have to educate the people because most people only know what they hear on the radio."
The diversity of house and its colorful devotees was on full display at Vujaday. It was not strange to see a mermaid swimming in a pool or a Caribbean woman engaging in an unprecedented twerking marathon on stage next to the DJ. Artists mingled with attendees—on and off the dance-floor—taking in the festival from every possible angle. The chest-defibrillating thump of house and techno beats kept the crowd bouncing wildly until sunrise and the only thing being consumed more than the music was rum.
"Bajans are very conservative, so it was great to see that by day three of the festival, many of the local crowd had adopted a festival-chic way of dressing and were partying well into the morning too," Santoro says. "But by far the most positive impact the festival had was that it exposed the local festival-goers to the broad spectrum which house music encompasses. I can guarantee that after seeing the performers, they won't easily forget that experience. It's now up to us to keep that momentum going."
Community, diversity, creativity, self-expression, love, and respect are the tenets of festival culture but can also be applied to travel. On its own, Vujaday was just another eccentric boutique music festival to Instagram about—but the raspberry sherbet sunrises, Caribbean flare, and convivial people of Barbados are what made this tropical soirée a truly transformational experience.
It was a five-day party of paradisaical proportions, delivering exactly what Fyre Fest had promised. More than that, it was a party that got Bajans dancing on year one. Just imagine what Vujaday will do next year.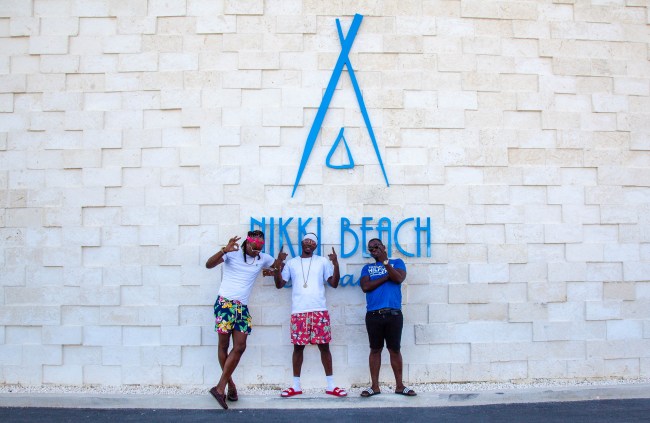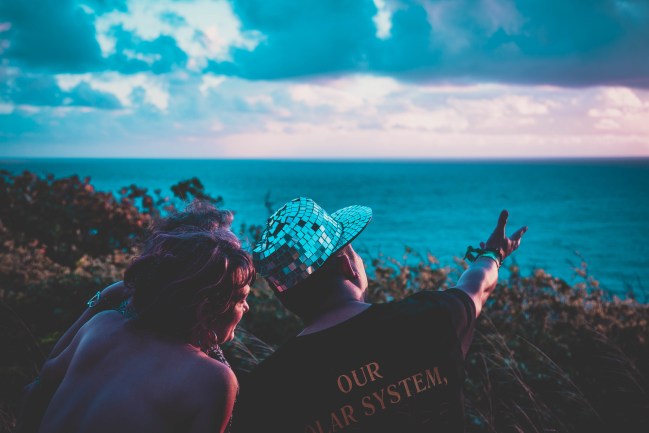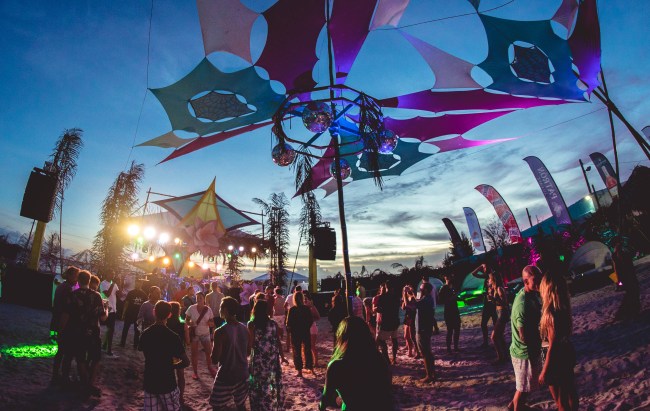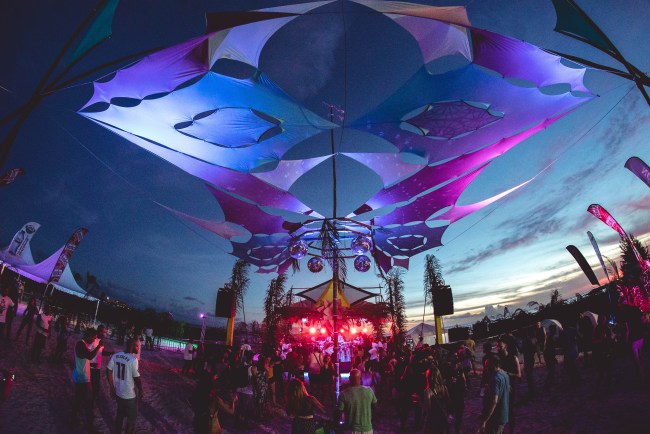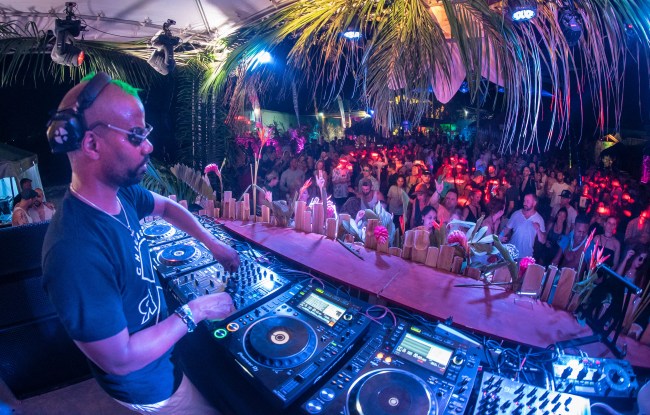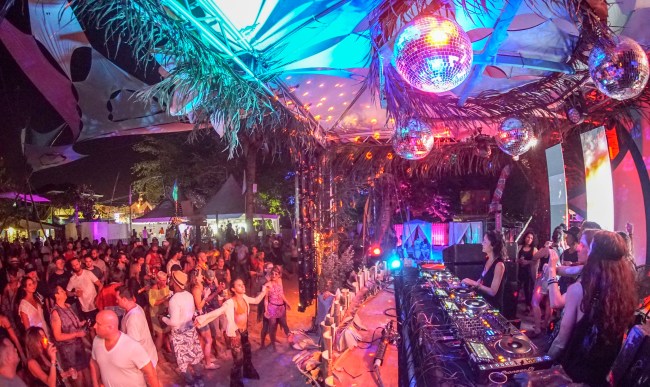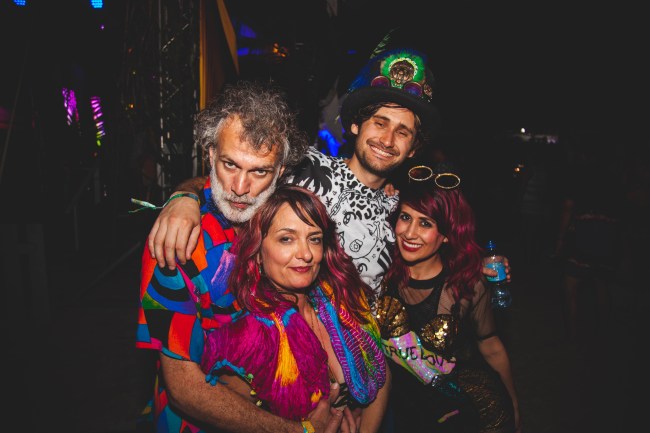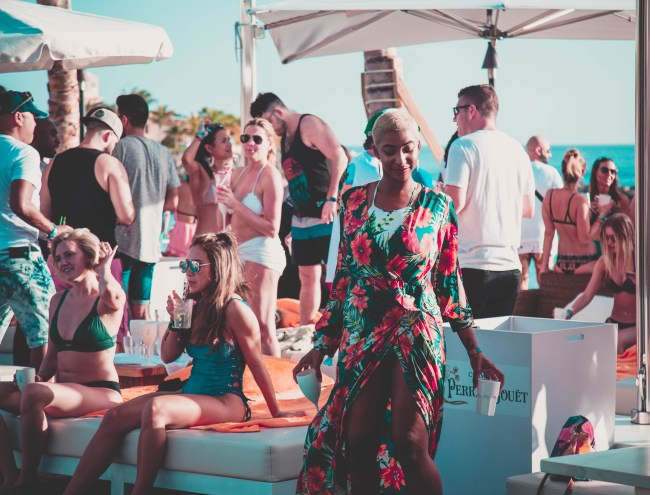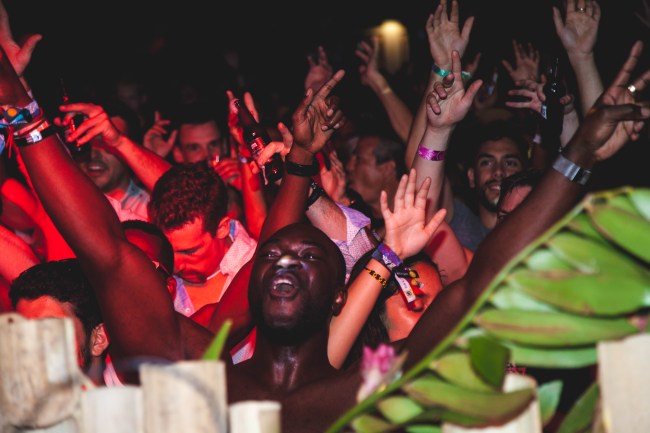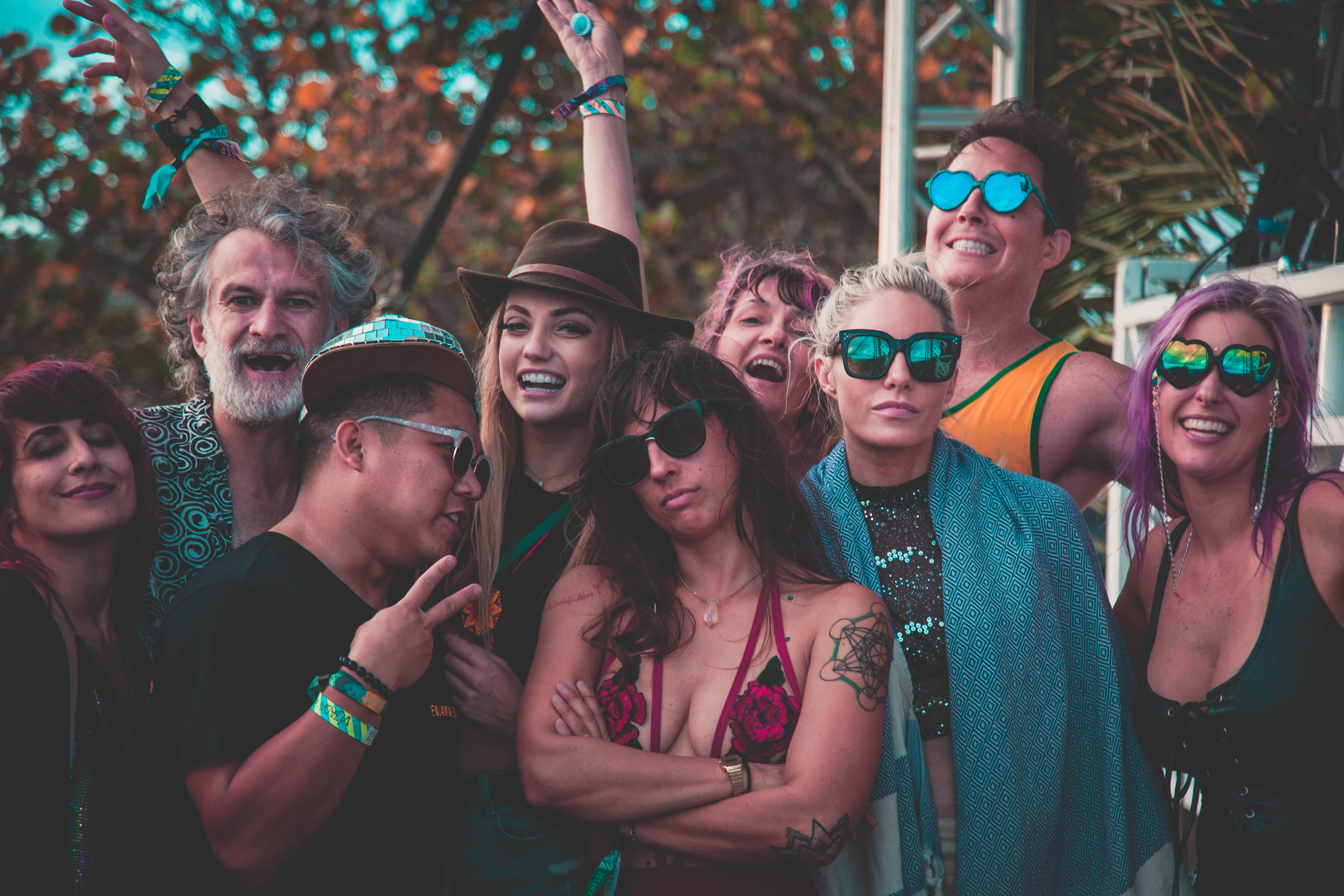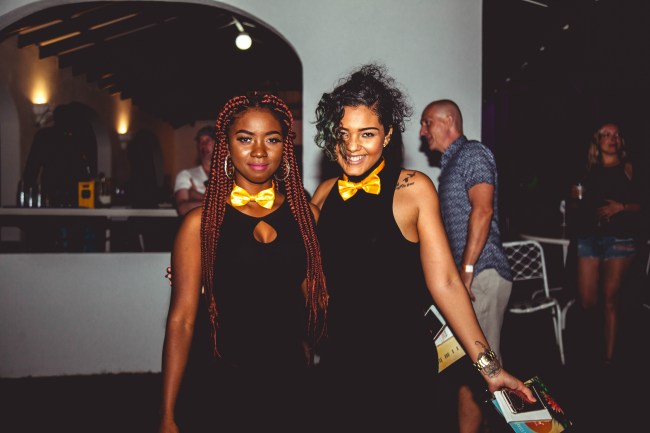 You can read the Uproxx policy regarding press trips here.