Despite doing some pretty dopey stuff, Whole Foods always manages to redeem themselves. This time, redemption comes in the form of a new initiative to end food waste. The super-expensive supermarket is going to start selling "ugly" produce at discounted rates in select Northern California locations beginning in late April. The pilot program is made possible with the help of Emeryville, Ca. based start-up Imperfect Produce which acts as a broker for the flawed fruits and veggies.
A similar initiative was introduced in Raley grocery stores throughout California last year, but the response was not what advocates hoped for. Other countries like Sweden, France, Germany, Austria, Switzerland and the UK have found a way to seamlessly integrate blemished produce, but, not surprisingly, image-conscious Americans have been slower to adjust.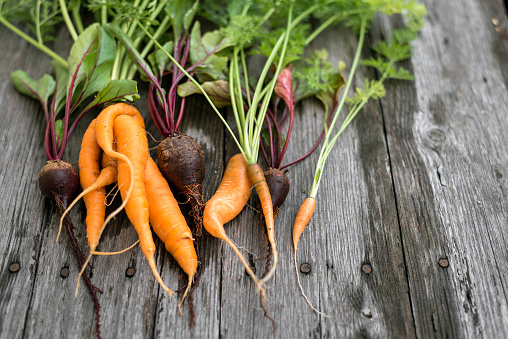 To say the issue of food waste in the United States is troubling would be a vast understatement. The National Resource Defense Council calculates food waste at 40 percent. As one scientist put it, that's like leaving the grocery store with five bags, dropping two before you reach the car, and proceeding without a care in the world. HELLO! There could have been ice cream in one of those bags!
While Whole Foods does use "ugly" produce in prepared products, this will be the first time the "cosmetically-challenged" goods will be displayed with their more fortunate looking peers.
There is hope for the initiative, as a newly opened Massachusetts non-profit called Daily Table which exclusively utilizes rejected produce has received an overwhelmingly positive response.
The bottom line is, this is really sad for the rejected fruits and veggies and someone needs to advocate for them! Not really, because produce doesn't have feelings, but this is such a simple way to impact our harmful environmental practices AND it could save us all some cash money.
(Via USA TODAY)