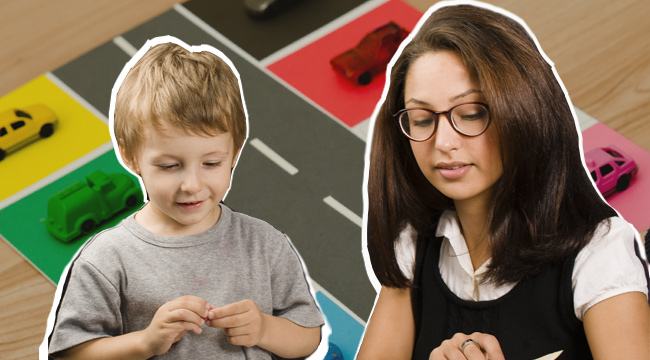 In my former life — as a college English instructor — I had the chance to work with an autistic student I'll call Frank. Like Sam the dancing barista of recent viral fame, Frank suffered from a neurological disorder that inhibited his ability to control his motor functions, but that didn't stop him from enrolling in my fiction class. With help from a learning specialist assigned to him by the university, Frank proved himself more than able to handle the course load. He was a fantastic reader and, while my educational training hadn't prepared me for handling his particular challenges, his classroom aide help make sure the class was rewarding for him.
Even though I left the world of education behind, those memories have stayed with me, and I'm especially reminded of Frank on World Autism Awareness Day every year. The global annual event, which enters its eighth year on April 2nd, endeavors to raise awareness and funds for research via a series of digital and actual events held the world over — including Autism Speaks' "Light It Up Blue" campaign. All of this deserves the biggest, bluest spotlight possible, but my thoughts also turn to Frank's classroom helper. The people who raise, teach and work with those with autism — parents, teachers, social workers, employers — give a great deal more than you or I might realize. And, as I discovered after talking to many of these individuals about their experiences, they wouldn't trade them for anything.
"Last October she couldn't identify any letters but the ones in her name, and now she can identify all the letters and write them all," Andrea Delaney says about her 5-year-old daughter, Tessa. Tessa was diagnosed with autism, sensory processing disorder (SPD), and attention-deficit/hyperactivity disorder (ADHD) almost a year ago. Sometimes she can be a handful for her mother, who works as an emergency room financial advocate, but Andrea doesn't seem to mind.
"She's not a toucher, but anytime she wants to sit together on the couch or snuggle in bed, I let her. Even for a few minutes, even if it's been a hard day and I need a break. She needs me to love her even at her worst and I do — even when it's hard."
Jerry Smith, the editor-in-chief of the horror website Icons of Fright, says pretty much the same thing about his six-year-old son Dexter. Dexter was diagnosed when he four years old, and while the news initially left Jerry feeling like it was somehow his fault, the two have since become closer than ever.
"Even when he's very upset, there's that sweet little boy looking at me and I know that if I can just bring that out of him, it'll be fine," says Jerry. "He's a constant source of inspiration."
Andrea and Jerry's personal connections to autism are bound by their familial devotion to their children. Despite the absence of such blood bonds, those who dedicate their working lives to kids and adults on the autism spectrum exhibit a loving determination that's equally strong. People like Amanda J., who has worked as a teaching assistant, a teacher and a counselor in classrooms devoted to the autistic for 16 years.