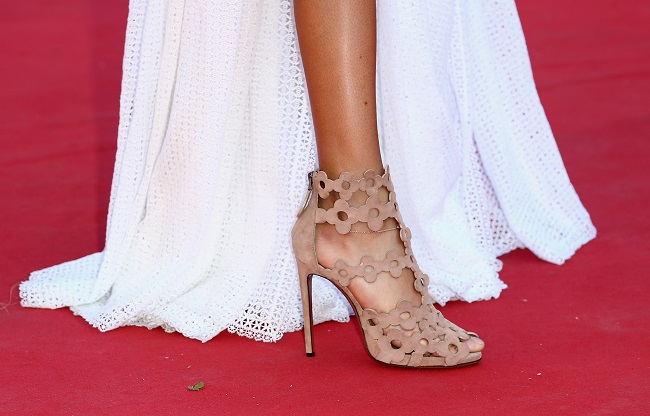 The Cannes Film Festival is being criticized after several women, including an amputee, say they were denied entry for not wearing heels.
Festival organizers claim that high-heeled shoes are not a part of the event's official dress code, but film producer Valeria Richter says she was stopped for wearing flat shoes. Richter is an amputee with part of her left foot, including her big toe, removed, so she has trouble keeping her balance in high heels.
According to Richter, this wasn't a case of one misinformed festival worker. She was stopped on four different occasions while attending the premiere for Sea of Trees and told that she couldn't "get in like this:"
"They pointed their finger at my shoe and then were waving their fingers at me," she said. "It was quite obvious it was my shoes that was an issue."

"Obviously, I could wave my foot at them," she said, "and that would make the situation a little awkward for them, because I had a visible explanation [for not wearing heels]".

Although Ms Richter was eventually granted entry, she said "many of my colleagues who can't wear heels were rejected and did not come in."
Director Asif Kapadia also claims that his wife ran into similar problems on the red carpet. He says that she was "eventually" let in, but it shows that Richter's problems weren't an isolated incident.
On Twitter, the festival's director Thierry Fremaux denied that the dress code required women to wear heels and said that claims to the contrary were "unfounded:"
Actress Emily Blunt was asked about the allegations on the red carpet, and though she was wearing high heels at the time, she didn't sound like a fan of the footwear:
"Everyone should wear flats to be honest," she said. "We shouldn't be wearing high heels anyway. That's my point of view. I just prefer wearing Converse sneakers."
(Via BBC News)