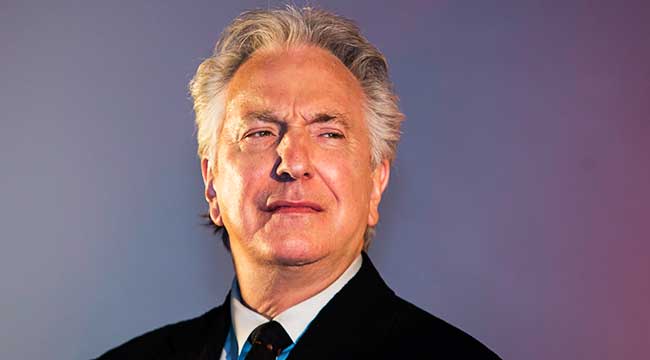 Acclaimed British film and theatre actor Alan Rickman has passed away at the age of 69 in London. According to several reports, Rickman's family confirmed the news in a statement to the press on Thursday, saying that he'd been battling cancer for some time.
"The actor and director Alan Rickman has died from cancer at the age of 69. He was surrounded by family and friends."
In recent years, Rickman endeared a whole new generation of moviegoers with his portrayal of Professor Severus Snape in the Harry Potter films. Older cinephiles, however, will best remember Rickman as the villainous Hans Gruber in 1988's Die Hard, which was his first starring role in a major motion picture.
The London native's 40-year acting career garnered critical praise, awards nominations and wins for a variety of roles. These include three BAFTA nominations (Truly Madly Deeply, Sense and Sensibility and Michael Collins) and a win (Robin Hood: Prince of Thieves), a Primetime Emmy Award nomination (Something the Lord Made) and win (Rasputin), and a Golden Globe (Rasputin).
Related: Remembering Alan Rickman Through His Greatest Roles
According to IMDb, Rickman's final completed role will be as the voice of the Blue Caterpillar in Alice Through the Looking Glass.
We will continue to follow up with this story as it develops.
Rest in peace.
(Via The Guardian, BBC News)