The first day of summer is June 21, but the season is already well underway for Hollywood. Typically, the blockbusters start coming to us the first week of May, but there's always one big action film that beats everyone to the punch in April, trying to suck up as much money as it can before it's time for the Avengers and other such movies to assemble. This year, that movie was Furious 7, which has already earned an insane amount of money at the box office, and it's really tough to believe that any films are going to top it by the end of this year.
Still, we have Avengers, The Rock, George Clooney teaming up with Disney, and a little thing that people might know as Entourage, so let's not go crowning any box office champions just yet. For all we know, Ant-Man could pull a Guardians of the Galaxy and make Disney and Marvel even more money with which they can buy Kevin Feige many yachts filled with diamonds to stay forever. Bottom line: this summer is packed with certain blockbusters, ballsy remakes and allegedly hilarious buddy comedies, so let's end this chit chat and get to the schedule, as brought to us by my new rating system…
Vin Diesel's Thumbs-Up-Bro-meter! Haha, that Vin Diesel, so positive all the time, and totally not marching millions of followers into a cult based on car porn and Furyan philosophies.
---
ACTION AND FANTASY!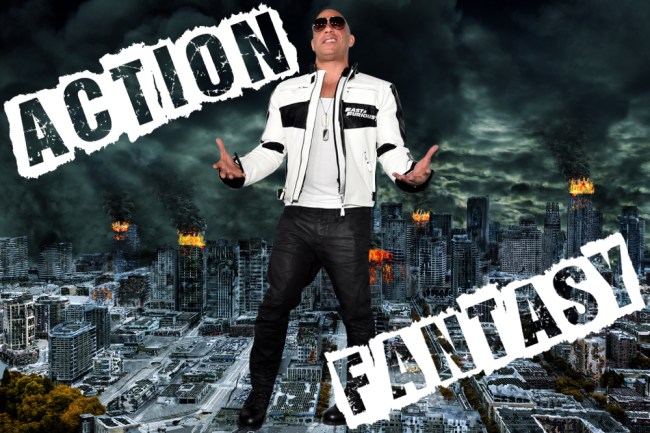 Avengers: Age of Ultron – May 1
Starring: Robert Downey Jr., Chris Evans, Chris Hemsworth, Scarlett Johansson, Jeremy Renner, Mark Ruffalo, Samuel L. Jackson, and the wonderful voice of James Spader
The Story:
When Tony Stark tries to jumpstart a dormant peacekeeping program, things go awry and it is up to the Avengers to stop the villainous Ultron from enacting his terrible plans.
Expectations:
All of the expectations. If any movie is going to come close to Furious 7's incredible and lightning fast success, it's the Avengers sequel. Does that mean it's a lock to be a perfect movie, on par with the first film and Guardians of the Galaxy? No. In fact, I'm already bracing for the "It just wasn't as good as the first one…" hipster critics.
Mad Max: Fury Road – May 15
Starring: Tom Hardy, Charlize Theron, Nicholas Hoult
The Story:
In a post-apocalyptic world, in which people fight to the death, Max teams up with a mysterious woman, Furiousa, to try and survive.
Expectations:
It certainly looks like a gorgeous movie, based on the trailers and clips. What will be interesting (and crucial) is whether or not the 30 years (and two Happy Feet films) between Thunderdome and Fury Road will have softened George Miller. Judging by the flaming guitar player, though, it's looking good.
Tomorrowland – May 22
Starring: George Clooney, Britt Robertson, Hugh Laurie, Judy Greer
The Story:
Bound by a shared destiny, a bright, optimistic teen bursting with scientific curiosity and a former boy-genius inventor jaded by disillusionment embark on a danger-filled mission to unearth the secrets of an enigmatic place somewhere in time and space that exists in their collective memory as "Tomorrowland."
Expectations: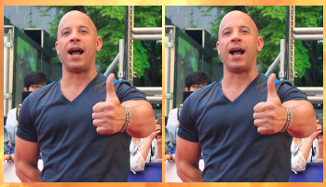 I was kind of hoping that this was about the urban legend of the kid who went to Disney World and threw chocolate chip cookies from his seat on Space Mountain. When the carts came back into the docking station, all of the people behind him had been killed by cookies that hit them like ninja stars. But this plot is good, too.
San Andreas – May 29
Starring: Dwayne "The Rock" Johnson, Alexandra Daddario
The Story:
In the aftermath of a massive earthquake in California, a rescue-chopper pilot makes a dangerous journey across the state in order to rescue his estranged daughter.
Expectations: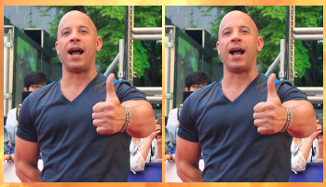 When the Rock hosted SNL recently, he made the joke that he is franchise Viagra. Put him in GI Joe: Retaliation and it makes up for killing C-Tates. Put him in Fast and Furious movies and people forget that 2 Fast 2 Furious was a hot acting diaper. But what happens when he flies solo in a balls-to-the-wall action film? 2014's beard-venture Hercules was a domestic dud, but it was saved by the foreign box office. I predict the same for San Andreas, which smells like the Rock's Daylight.
Jurassic World – June 12
Starring: Chris Pratt, Bryce Dallas Howard, Vincent D'Onofrio, Judy Greer
The Story:
Twenty-two years after the events of Jurassic Park (1993), Isla Nublar now features a fully functioning dinosaur theme park, Jurassic World, as originally envisioned by John Hammond. After 10 years of operation and visitor rates declining, in order to fulfill a corporate mandate, a new attraction is created to re-spark visitor's interest, which backfires horribly.
Expectations:

This should earn Universal Pictures a ton of money, and that's really the main reason why it was made. Still, the silver lining for us is that it pushes Chris Pratt to full blown stardom… unless it bombs. Let's hope it doesn't do that.
The Transporter: Refueled – June 19
Starring: Ed Skrein, Ray Stevenson
The Story:
Frank Martin is the most highly-skilled transporter money can buy. The stakes are greater and technology better, but the same three simple rules apply: never change the deal, no names and never open the package. When Frank is hired by cunning femme fatale Anna and her three stunning sidekicks, he quickly discovers he's been played. Anna and her cohorts have kidnapped his father (Ray Stevenson) in order to coerce Frank into helping them take down a ruthless group of Russian human traffickers. Fueled by revenge, he will break all his rules and stop at nothing to rescue his father in this action-packed thrill ride across the French Riviera.
Expectations:
Finally, Luc Besson answers our burning question; What would The Transporter look like if it starred someone else and had a different director? I love Besson's formulaic greatest hits as much as the next mindless action junkie, but recycling is never a good look.
Big Game – June 26
Starring: Samuel L. Jackson, Onni Tommila, Ray Stevenson
The Story:
When Air Force One is shot down by terrorists leaving the President of the United States stranded in the wilderness, there is only one person around who can save him – a 13-year old boy called Oskari. In the forest on a hunting mission to prove his maturity to his kinsfolk, Oskari had been planning to track down a deer, but instead discovers the most powerful man on the planet in an escape pod. With the terrorists closing in to capture their own "Big Game" prize, the unlikely duo must team up to escape their hunters. As anxious Pentagon officials observe the action via satellite feed, it is up to the President and his new side-kick to prove themselves and survive the most extraordinary 24 hours of their lives.
Expectations:

This looks so wonderfully strange and strangely wonderful, and while plenty of people have already seen it, I play by the rules and wait for American releases. That's what Ronald Reagan would have wanted.
Terminator: Genisys – July 1
Starring: Emilia Clarke, Jai Courtney, Arnold Schwarzenegger
The Story:
After finding himself in a new time-line, Kyle Reese teams up with John Connor's mother Sarah and an aging terminator to try and stop the one thing that the future fears, "Judgement Day".
Expectations:
A Terminator movie is typically what we expect, so as long as there's not some incredibly dumb reason for the "aging terminator," this should be a blockbuster. As far as reviews, that's a different story. Also, congrats to Jai Courtney on winning the Sam Worthington Being Cast In Everything Award.
Ant-Man – July 17
Starring: Paul Rudd, Michael Douglas, Evangeline Lilly, Corey Stoll, Judy Greer
The Story:
Armed with the astonishing ability to shrink in scale but increase in strength, con-man Scott Lang must embrace his inner-hero and help his mentor, Dr. Hank Pym, protect the secret behind his spectacular Ant-Man suit from a new generation of towering threats. Against seemingly insurmountable obstacles, Pym and Lang must plan and pull off a heist that will save the world.
Expectations:
It sucks that we didn't get the Edgar Wright film that we were all excited for, but it's hard to believe that anything Marvel produces right now could be a letdown. Hell, just the train scene in the trailer looks like it'll be worth it. Unrelated: Is this somehow the summer of Judy Greer? Eyes up here, Michael, because she's the sleeper in your fantasy box office league.
Pixels – July 24
Starring: Adam Sandler, Josh Gad, Kevin James, Peter Dinklage
The Story:
In Pixels, when intergalactic aliens misinterpret video-feeds of classic arcade games as a declaration of war against them, they attack the Earth, using the games as models for their various assaults. President Will Cooper (Kevin James) has to call on his childhood best friend, '80s video game champion Sam Brenner (Adam Sandler), now a home theater installer, to lead a team of old-school arcaders (Peter Dinklage and Josh Gad) to defeat the aliens and save the planet. Joining them is Lt. Col. Violet Van Patten (Michelle Monaghan), a specialist supplying the arcaders with unique weapons to fight the aliens.
Expectations: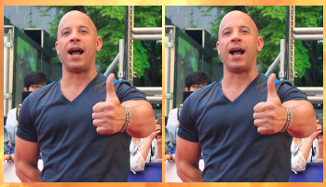 The goal this year is to be nicer and try to be open-minded about all movies, so I'll give Pixels two signs of hope. 1) The short film that it is based on is beautiful and adorable. 2) Dinklage's performance is on another level, according to director Chris Columbus in this month's Entertainment Weekly. Maybe, just maybe, that can make up for Sandler's underwhelming desire to be in his own movies and James falling down and running into stuff. Oh, and IRL Pac-Man looks wonderful.
Mission: Impossible – Rogue Nation – July 31
Starring: Tom Cruise, Jeremy Renner, Simon Pegg, Alec Baldwin, Ving Rhames
The Story:
Ethan and team take on their most impossible mission yet, eradicating the Syndicate – an International rogue organization as highly skilled as they are, committed to destroying the IMF.
Expectations:
Why do I get the feeling that the plot of this movie is beating SPECTRE to the punch? Regardless, Tom Cruise's personal life may be a funhouse of weird sh*t that our puny, Thetan-less brains cannot handle, but the man has made this a hell of a fun franchise.
Fantastic Four – August 7
Starring: Miles Teller, Kate Mara, Michael B. Jordan, Jamie Bell
The Story:
FANTASTIC FOUR, a contemporary re-imagining of Marvel's original and longest-running superhero team, centers on four young outsiders who teleport to an alternate and dangerous universe, which alters their physical form in shocking ways. Their lives irrevocably upended, the team must learn to harness their daunting new abilities and work together to save Earth from a former friend turned enemy.
Expectations: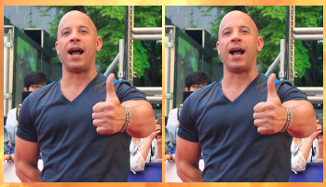 Just when we start to let our guards down and believe that this can be a good movie and franchise in the right hands, we find out that Chet-f*cking-Haze or Hanks or Hanx plays Ben Grimm's brother. Chet Haze, the guy who couldn't land better than "Pizza Delivery Boy" in his father's worst movie, is acting in this reboot. Nothing can kill hype better than that.
The Man from U.N.C.L.E. – August 14
Starring: Henry Cavill, Armie Hammer, Hugh Grant, Alicia Vikander
The Story:
In the early 1960s, CIA agent Napoleon Solo and KGB operative Illya Kuryakin participate in a joint mission against a mysterious criminal organization, which is working to proliferate nuclear weapons.
Expectations:

Post-Madonna Guy Ritchie isn't as good as pre-Madonna Guy Ritchie was, but the guy made two fun Sherlock Holmes films that in turn made a combined $1 billion at the box office. This big screen adaptation probably won't be as lucrative but it still looks like a lot of stylish fun.
Crouching Tiger Hidden Dragon II: The Green Destiny – August 28
Starring: Donnie Yen, Michelle Yeoh, Jason Scott Lee
The Story:
A story of lost love, young love, a legendary sword and one last opportunity at redemption.
Expectations:
I'm still not sure I understood the story of the first film, but it sure was beautiful. Will it be as fun to look at without Ang Lee behind the camera? No clue, but I'm sure it'll be worth watching On Demand at 3 a.m. when I can't sleep.
Hitman: Agent 47 – August 28
Starring: Ciarán Hinds, Zachary Quinto, Rupert Friend
The Story:
HITMAN: AGENT 47 centers on an elite assassin who was genetically engineered from conception to be the perfect killing machine, and is known only by the last two digits on the barcode tattooed on the back of his neck. He is the culmination of decades of research ­ and forty-six earlier Agent clones — endowing him with unprecedented strength, speed, stamina and intelligence. His latest target is a mega-corporation that plans to unlock the secret of Agent 47's past to create an army of killers whose powers surpass even his own. Teaming up with a young woman who may hold the secret to overcoming their powerful and clandestine enemies, 47 confronts stunning revelations about his own origins and squares off in an epic battle with his deadliest foe.
Expectations:
I thought the Timothy Olyphant version, while silly and predictable, was a pretty fun movie. Of course, while there's no replacing that specific star, there's plenty of room for improvement in this remake. This is the perfect low key action movie to end the summer.
COMEDY!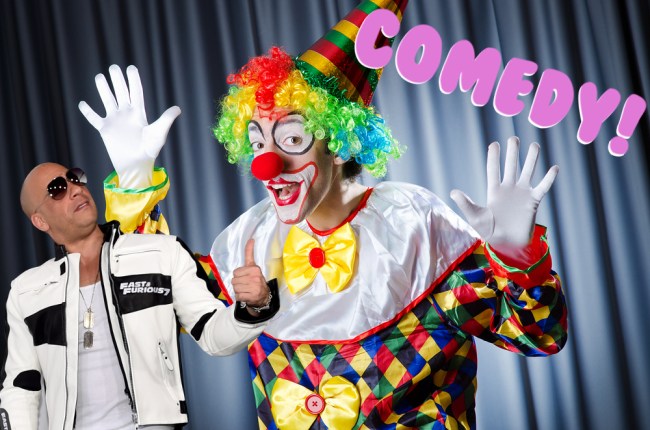 Hot Pursuit – May 8
Starring: Sofia Vergara, Reese Witherspoon
The Story:
An inept police officer must protect the widow of a drug dealer from criminals and dirty policemen.
Expectations: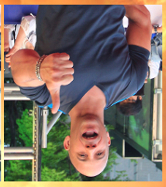 If you're reading this, there's a chance I may have already hung myself with a pair of rainbow suspenders from watching the infinite loop of previews for this movie on TV. Apparently the running gags in this film involve Witherspoon's height and Vergara's age. But I'm sure the clever writers of this film will work in a joke about her breasts, too.
The D-Train – May 8
Starring: Jack Black, James Marsden
The Story:
All his life, Dan Landsman (Jack Black) has never been the cool guy. That's about to change – if he can convince Oliver Lawless (Marsden), the most popular guy from his high school who's now the face of a national Banana Boat ad campaign, to show up with him to their class reunion. A man on a mission, Dan travels from Pittsburgh to LA and spins a web of lies to recruit Lawless. But he gets more than he bargains for as the unpredictable Lawless proceeds to take over his home, career, and entire life. Showcasing Jack Black and James Marden's most outrageous performances to date, THE D TRAIN serves up the question: how far would you go to be popular?
Expectations:
This movie looks way more awkward than funny, but if I know anything it's that Marsden is one handsome motherf*cker.
Pitch Perfect 2 – May 15
Starring: Anna Kendrick, Rebel Wilson, Elizabeth Banks
The Story:
A collegiate a cappella group called the Barden Bellas enter into an international competition that no American team has ever won before.
Expectations:

Ah, the American team advancing to the world stage sequel. The only thing it's missing is Americans and Russians learning from each other to promote peace when their governments won't. But no matter what anyone says about this film, it will be an insane box office and critical success because Kendrick is a global treasure.
Spy – June 5
Starring: Melissa McCarthy, Jason Statham, Jude Law, Rose Byrne
The Story:
Susan Cooper is an unassuming, deskbound CIA analyst, and the unsung hero behind the Agency's most dangerous missions. But when her partner falls off the grid and another top agent is compromised, she volunteers to go deep undercover to infiltrate the world of a deadly arms dealer, and prevent a global crisis.
Expectations: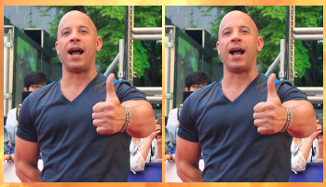 Say what you want about McCarthy, but I, for one, am excited about Jason Statham: The Comedy Actor.
Entourage – June 5
Starring: Literally everyone who has ever been famous and Kevin Dillon
The Story:
Movie star Vincent Chase, together with his boys Eric, Turtle, and Johnny, are back – and back in business with super agent-turned-studio head Ari Gold.
Expectations:
This movie will make at least $500 million, and if Adrian Grenier can stop being the weirdest man on Twitter, it's guaranteed a sequel. But I'm still convinced that this movie was made so that the guy who plays Turtle can make out with Ronda Rousey. Can't be mad at that.
Ted 2 – June 26
Starring: Mark Wahlberg, Amanda Seyfried, Morgan Freeman, Seth MacFarlane, Liam Neeson
The Story:
Newlywed couple Ted and Tami-Lynn want to have a baby, but in order to qualify to be a parent, Ted will have to prove he's a person in a court of law.
Expectations: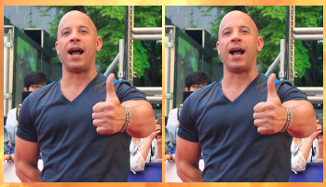 Get ready for plenty of jokes about Jews and semen. I'm sure all of the boys back at the Sig quad will think this movie is epic, as long as they're out of jail following their post-Entourage couch burning and car flipping riots.
Magic Mike XXL – July 1
Starring: Channing Tatum, Amber Heard, Elizabeth Banks, Matt Bomer, Joe Manganiello, Donald Glover
The Story:
The continuing story of male stripper, Magic Mike.
Expectations:
It's probably going to be the greatest sequel ever made.
Trainwreck – July 17
Starring: Amy Schumer, Bill Hader, Brie Larson, Tilda Swinton, LeBron James, John Cena, Dave Attell
The Story:
Since she was a little girl, it's been drilled into Amy's head by her rascal of a dad that monogamy isn't realistic. Now a magazine writer, Amy lives by that credo – enjoying what she feels is an uninhibited life free from stifling, boring romantic commitment – but in actuality, she's kind of in a rut. When she finds herself starting to fall for the subject of the new article she's writing, a charming and successful sports doctor named Aaron Conners, Amy starts to wonder if other grown-ups, including this guy who really seems to like her, might be on to something.
Expectations:

This has all the makings of a great Judd Apatow comedy, what with Amy Schumer being ready to emerge as comedy's next superstar and Bill Hader being about as lovable as they come. Even (what we've seen of) the performances by LeBron and Cena have been pretty solid, so there's very little to be concerned about with Trainwreck. That is, unless it falls victim to the Apatow Curse and runs about 30 minutes too long.
Masterminds – August 7
Starring: Kristen Wiig, Owen Wilson, Jason Sudeikis, Zach Galifiankis, Kate McKinnon, Ken Marino, Leslie Jones
The Story:
A night guard at an armored car company in the Southern U.S. organizes one of the biggest bank heists in American history.
Expectations: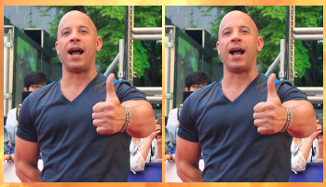 Napoleon Dynamite writer/director Jared Hess flew under the radar earlier this year with the clever Don Verdean, but the cast of Masterminds won't go unnoticed. Hess didn't write Masterminds (Danny McBride and some other people did) but he did helm this bank heist comedy that features a variety of comic actors that a lot of people love. Warning: If you're allergic to excessive quirkiness and that one accent that Galifianakis always does, you might want to back a semi-truck full of epipens up to the theater.
HORROR!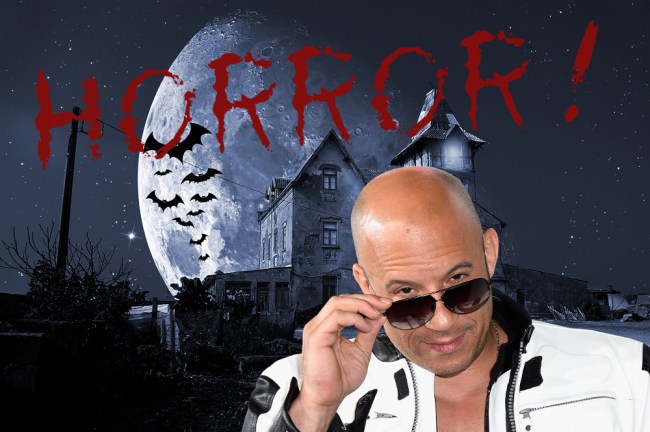 Before I Wake – May 8
Starring: Thomas Jane, Kate Bosworth
The Story:
In this intense and heart pounding supernatural thriller, Jessie (Kate Bosworth) and Mark (Thomas Jane) decide to take in a sweet and loving 8-year-old boy, Cody. Unbeknownst to them, Cody is terrified of falling asleep. At first, they assume his previous unstable homes caused his aversion to sleep, but soon discover why: Cody's dreams manifest in reality as he sleeps. In one moment they experience the incredible wonder of Cody's imagination, and in the next, the horrific nature of his night terrors. To save their new family, Jessie and Mark embark on a dangerous hunt to uncover the truth behind Cody's nightmares.
Expectations: Wow, a creepy kid? And I thought originality in horror was an endangered concept. Anyway, this latest "scary" movie adds fuel to my belief that Cody is an evil name, but I'll be more interested in the sequel, when the next orphan is named the most evil name of them all… Brody.
Poltergeist – May 22
Starring: Sam Rockwell, Rosemarie DeWitt
The Story:
Legendary filmmaker Sam Raimi and director Gil Kenan reimagine and contemporize the classic tale about a family whose suburban home is invaded by angry spirits. When the terrifying apparitions escalate their attacks and take the youngest daughter, the family must come together to rescue her.
Expectations:
You have to love buzz words like "reimagine" and "contemporize" when you're dealing with a classic horror film that really didn't need to be reimagined or contemporized. At least this one looks like it was made with respect to the original film and not by a man possessed by the spirit of a greedy studio exec.
The Vatican Tapes – May 22
Starring: Djimon Hounsou, Michael Pena, Kathleen Robertson, Dougray Scott
The Story:
A priest and two Vatican exorcists must do battle with an ancient satanic force to save the soul of a young woman.
Expectations: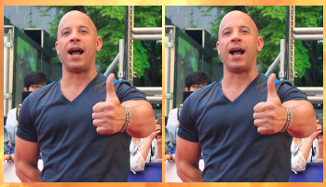 This isn't just any story of an exorcism. We're talking about the antichrist here, folks. So don't roll your eyes over the idea of another movie about a possessed woman snapping her own bones and growling like your neighbor's pit bull. This is a next level exorcism movie, and there's a chance that it might not end with someone else being possessed in a cliffhanger that leaves the door open for 17 VOD sequels.
Insidious: Chapter 3 – June 5
Starring: Dermot Mulroney, Stefanie Scott, Angus Sampson
The Story:
A prequel set before the haunting of the Lambert family that reveals how gifted psychic Elise Rainier reluctantly agrees to use her ability to contact the dead in order to help a teenage girl who has been targeted by a dangerous supernatural entity.
Expectations: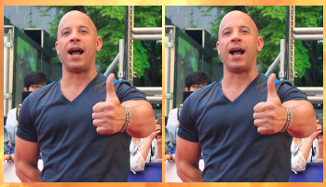 Did you watch the surprisingly entertaining first Insidious film and the decent enough Insidious: Chapter 2 and wonder, "Whoa, whoa, whoa! Forget all that demon nonsense, tell me more about that Elise Ranier lady"? Then Insidious: Chapter 3 is the movie for you!
Sinister 2 – August 21
Starring: Shannyn Sossamon, James Ransone, Nicholas King
The Story:
A young mother and her twin sons move into a rural house that's marked for death.
Expectations: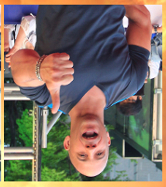 Sinister was a surprisingly scary and enjoyable horror film that didn't really need a sequel, but hey, Bughuul has to keep on haunting and killing. Sossamon steps in to play the latest resident of a movie death house, and she knows something about suffering children, because her real son's name is apparently Audio Science.
FOR THE KIDS!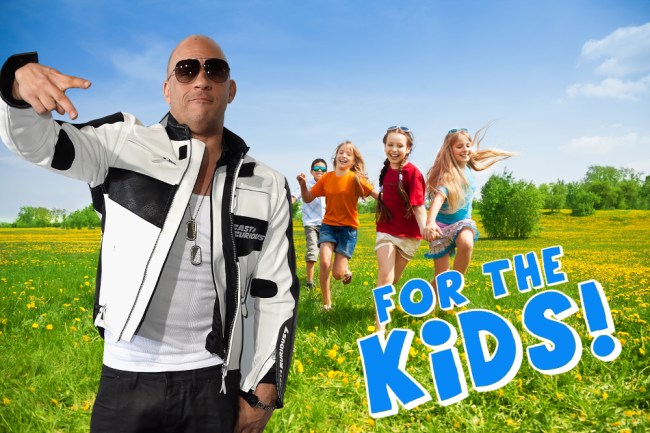 Batkid Begins: The Wish Heard Around the World – June 26
Starring: Miles Scott
The Story:
On November 15, 2013, the world came together to grant one 5-year-old leukemia patient his wish to be Batman for a day. "Batkid Begins" looks at why and how this phenomenon took place, becoming one of the biggest "good news" stories of all time.
Expectations:
If you don't watch this documentary and immediately want to turn the world into a better place filled with love, then you might as well let Hollywood write 50 sh*tty horror movies about your cold, dark heart.
Minions – July 10
Starring: Chris Renaud, Pierre Coffin, Sandra Bullock, Jon Hamm, Michael Keaton, Steve Coogan
The Story:
The story of Universal Pictures and Illumination Entertainment's Minions begins at the dawn of time. Starting as single-celled yellow organisms, Minions evolve through the ages, perpetually serving the most despicable of masters. Continuously unsuccessful at keeping these masters-from T. rex to Napoleon-the Minions find themselves without someone to serve and fall into a deep depression. But one Minion named Kevin has a plan, and he-alongside teenage rebel Stuart and lovable little Bob-ventures out into the world to find a new evil boss for his brethren to follow. The trio embarks upon a thrilling journey that ultimately leads them to their next potential master, Scarlet Overkill (Academy Award® winner Sandra Bullock), the world's first-ever female super-villain. They travel from frigid Antarctica to 1960s New York City, ending in mod London, where they must face their biggest challenge to date: saving all of Minionkind… from annihilation.
Expectations:

The Minion voices drive me absolutely nuts, but kids eat this stuff up so it will earn a ton of money and probably keep a lot of parents happy for two hours. That's all anyone can really hope for with animated features these days.
Pan – July 24
Starring: Hugh Jackman, Garrett Hedlund, Amanda Seyfried, Levi Miller, Rooney Mara, Cara "Starring in Everything" Delevingne
The Story:
The story of an orphan who is spirited away to the magical Neverland. There, he finds both fun and dangers, and ultimately discovers his destiny — to become the hero who will be forever known as Peter Pan.
Expectations:
I like how kidnapping can be written as "spirited away" and everyone loves it for eternity. But every so-called hero in tights needs a gritty origin story these days, so next up on the list is Peter Pan. Will he find Tinkerbell in a fairy brothel, weeping in a corner with a needle hanging from her arm while a coked up Saudi businessman licks fairy dust from her toes? No, this is for kids, you sick perverts.
DRAMA AND INTRIGUE!
Good Kill – May 15
Starring: Ethan Hawke, January Jones, Zoe Kravitz
The Story:
A Las Vegas-based fighter pilot turned drone pilot fights the Taliban by remote control for 12 hours a day, then goes home to the suburbs and feuds with his wife and kids for the other 12. But the pilot is starting to question the mission. Is he creating more terrorists than he's killing? Is he fighting a war without end.
Expectations:
This one is probably off the summer radar for most people, but as long as Ethan Hawke isn't teaming up with Selena Gomez again, it's already a winner.
Aloha – May 29
Starring: Bradley Cooper, Emma Stone, Rachel McAdams, John Krasinski, Bill Murray, Danny McBride, Alec Baldwin
The Story:
In Aloha, a celebrated military contractor (Bradley Cooper) returns to the site of his greatest career triumphs – the US Space program in Honolulu, Hawaii – and reconnects with a long-ago love (Rachel McAdams) while unexpectedly falling for the hard-charging Air Force watchdog (Emma Stone) assigned to him.
Expectations:
Cameron Crowe is due for a hit after a string of duds, and it's hard to believe that this cast could put up an Elizabethtown-like stinker. But if it turns out to be a bust, everyone can just blame Baldwin. That usually works.
Wild Horses – June 5
Starring: Robert Duvall, James Franco, Josh "Coulda Been Batman" Hartnett, Devon Abner, Adriana Barraza, Angie Cepeda
The Story:
A detective opens up a fifteen-year-old missing persons case and begins to suspect that the boy it belongs to was murdered – and that a local rancher was involved.
Expectations:
Duvall is in the director's chair for the first time since the strange 2002 hitman film Assassination Tango. Let's hope that this one has less to do with dancing. Like, 100 percent less.
Manglehorn – June 18
Starring: Al Pacino, Holly Hunter, Chris Messina, Harmony Korine
The Story:
A strange and lonely man tries to come to terms with a past crime that cost him the love of his life.
Expectations:
The film made its debut at the Venice International Film Festival, and it was hardly a critical hit. The general consensus seems to be that director David Gordon Green couldn't stop Pacino from over-acting, but I would argue that there's a cat on the movie's poster. Does he shoot the cat? I'll need to watch to find out.
Self/Less – July 10
Starring: Ryan Reynolds, Matthew Goode, Ben Kingsley
The Story:
An extremely wealthy man, dying from cancer, undergoes a radical medical procedure that transfers his consciousness into the body of a healthy young man. But all is not as it seems when he starts to uncover the mystery of the body's origin and the organization that will kill to protect its cause.
Expectations: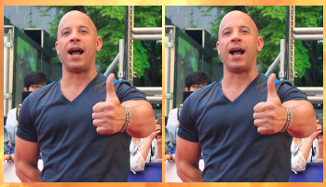 Tarsem Singh owes us a good movie to make up for Mirror Mirror. That said, when it comes to movies about old men transferring their souls and minds into younger bodies, Freejack is the gold standard. Can Self/Less reach for the bar that a movie about a racecar driver transported into the future moments before a fiery car crash, only to resume his relationship with his much older girlfriend, has raised so high up? Probably not. I mean, Mick Jagger won how many Oscars for Freejack?
Mr. Holmes – July 17
Starring: Sir Ian McKellen, Laura Linney
The Story:
The story is actually set in 1947, following a long-retired Holmes living in a Sussex village with his housekeeper and rising detective son. But then he finds himself haunted by an unsolved 50-year old case. Holmes memory isn't what it used to be, so he only remembers fragments of the case: a confrontation with an angry husband, a secret bond with his beautiful but unstable wife.
Expectations:
You have to assume that a Sherlock Holmes adventure with McKellen is going to be a damn good movie, especially when it involves all of the drama of getting older. Maybe bring some tissues to wipe away the eye water, though.
Paper Towns – July 24
Starring: Cara "She's an Actress Now, Apparently" Delevingne, Nat Wolff
The Story:
Adapted from the bestselling novel by author John Green, PAPER TOWNS is a coming-of-age story centering on Quentin and his enigmatic neighbor Margo, who loved mysteries so much she became one. After taking him on an all-night adventure through their hometown, Margo suddenly disappears – leaving behind cryptic clues for Quentin to decipher. The search leads Quentin and his quick-witted friends on an exhilarating adventure that is equal parts hilarious and moving. Ultimately, to track down Margo, Quentin must find a deeper understanding of true friendship – and true love.
Expectations:

Delevingne reportedly filled in when Shailene Woodley had to drop out due to scheduling conflicts. What was keeping her from starring in another adaptation of a John Green book? Probably her busy schedule of being so REAL and in touch with the Earth. Did you know she doesn't even own a home? How quirky and connected to the soul of the universe is that? Or maybe she was busy brewing enough of Gwyneth Paltrow's bone broth to feed all of the trees for eternity. She's so REAL, that Shailene Woodley.
Anyway, I'm sure Delevingne will do fine since she's being cast in everything now, and this movie actually looks good.
Southpaw – July 31
Starring: "Juiced Up" Jake Gyllenhaal, Rachel McAdams, Naomie Harris
The Story:
A boxer fights his way to the top, only to find his life falling apart around him.
Expectations:

A good white boxer? What is this, science fiction? Thank you, that joke is dedicated to stand-up comedy in the 1990s.
Ricki and the Flash – August 7
Starring: Meryl Streep, Sebastian Stan, Kevin Kline
The Story:
Three-time Academy Award® winner Meryl Streep goes electric and takes on a whole new gig – a hard-rocking singer/guitarist – for Oscar®-winning director Jonathan Demme and Academy Award®-winning screenwriter Diablo Cody in the uplifting comedy Ricki and the Flash. In a film loaded with music and live performance, Streep stars as Ricki, a guitar heroine who gave up everything for her dream of rock-and-roll stardom, but is now returning home to make things right with her family. Streep stars opposite her real-life daughter Mamie Gummer, who plays her fictional daughter; Rick Springfield, who takes on the role of a Flash member in love with Ricki; and Kevin Kline, who portrays Ricki's long-suffering ex-husband.
Expectations:

*sings* Take a bunch of Oscar winners, throw them in a movie about an aging female rock star, and what do yooooooooooou get? *stops singing* Like, 10 more Oscars, probably.
Straight Outta Compton – August 14
Starring: O'Shea Jackson Jr., Corey Hawkins, Jason Mitchell, Aldis Hodge
The Story:
In 1987, five young men, using brutally honest rhymes and hardcore beats, put their frustration and anger about life in the most dangerous place in America into the most powerful weapon they had: their music. Taking us back to where it all began, Straight Outta Compton tells the true story of how these cultural rebels-armed only with their lyrics, swagger, bravado and raw talent-stood up to the authorities that meant to keep them down and formed the world's most dangerous group, N.W.A. And as they spoke the truth that no one had before and exposed life in the hood, their voice ignited a social revolution that is still reverberating today.
Expectations:
I'm excited about this movie because it will take me back to that time that my friends and I listened to Dr. Dre's and Eazy-E's albums during their post-NWA feud. Of course we listened to them at low volume in the bedrooms of our suburban homes, but still, that sh*t spoke to us, man. Also, I love that IMDB gave the girl who plays "Hostess" top billing in the NWA movie.
Criminal – August 21
Starring: Gal Gadot, Ryan Reynolds, Alice Eve, Gary Oldman, Kevin Costner, Tommy Lee Jones
The Story:
The memories and skills of a deceased CIA agent are implanted into an unpredictable and dangerous convict.
Expectations:
Slow down, Ryan Reynolds. We don't want to overdo it with the body transplant movies, okay? At least this one doesn't involve peeing in a magical fountain.
Me Before You – August 21
Starring: Emilia Clarke, Sam Claflin, Charles Dance
The Story:
A girl in a small town forms an unlikely bond with a recently-paralyzed man she's taking care of.
Expectations:
Does she have dragons, too? I'll watch this if she has dragons.
Regression – August 28
Starring: Emma Watson, Ethan Hawke
The Story:
A young girl is sexually abused by her father. Thus, begins the disturbing tale of a father and daughter torn apart, thrown into the center of a conspiracy that shocks the nation.
Expectations: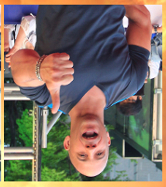 The key to this otherwise gross plot is that Hawke's character has no memory of his crime, so his daughter ends up piecing it together for him, or something like that. Still, the whole thing sounds gross and hard to watch, so if you need me, I'll be watching Hot Pursuit for the 2587562th time. Haha, they're from two different worlds but they need each other to survive! How does Hollywood think of this stuff?!?!
(All movie plots via IMDB.)