Last Updated: April 1st
Superhero blockbusters and Jurassic-sized sequels are great to watch at the theater but if you're craving a bit of action without the crowded, dingy ambiance of your local cinema, never fear, Amazon's got you covered. The streaming platform has added a slew of titles guaranteed to get the heart thumping just a bit faster with its action-oriented slate of options. Looking for a space epic full of interstellar battles and a wickedly-fun origin story? They've got it. How about a high-stakes chase on horseback through the Old West? Because that's definitely there. Or, if you're hunting for something a bit more realistic, why not try a couple of tense, bullet-ridden biopics about war in the Middle East? Whatever your fancy, if it's action (movies that is. We can't help with anything else.) you're searching for, Amazon is the place to go to.
Here are some of the wildest, exhilarating titles currently in the Amazon Prime library that are sure to get your blood pumping.
Related: The Best Action Movies On Netflix Right Now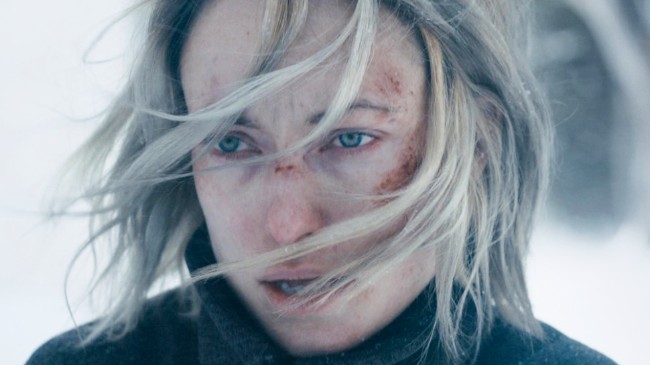 A Vigilante (2018)
Run Time: 91 min | IMDb: 5.6/10
Olivia Wilde stars in this gritty crime thriller about a woman named Sadie who, after surviving a domestic abuse situation, becomes a self-taught vigilante helping other women escape violence. Wilde's Sadie is a stoic, broken woman doing the right thing for heartbreaking reasons, but it's when she cracks a few skulls and puts some wife-beating a**holes in their place that we really begin to root for her. The action is brutal and unforgiving, scrappy fights that involve makeshift weapons and plenty of blood, but it feels real and, more importantly, vital to telling this story well.
Iron Man 2 (2010)
Run Time: 124 min | IMDb: 7/10
There's a lot to love about the return of Downey Jr. to the role of Tony Stark in Iron Man 2. We meet Scarlett Johansson's Black Widow, we're treated to a hellishly-fun villain in Sam Rockwell, and the look of the film is worlds above its predecessor. In the grand scheme of the Marvel universe, this flick isn't a stand-out, but it's an enjoyable watch, thanks to Downey Jr.'s complete comfortableness in the role of the billionaire-playboy-philanthropist-superhero.