Well, it's the end of June, which means we're all halfway through another year. This feels like a good time to stop and look at how things are shaking out. That's what we're doing here, taking a moment to run through the best movies we've seen so far in 2023. (Check out our list of TV shows here.) The Uproxx staff submitted lists of their Top 10s and used math — 10 points for each top pick, 9 for each number two, and so on — to compile a collective list. You might disagree. That's fine. Variety makes things fun. Just do not shout at us. That's really all we ask.
10. Reality
People who knew Sydney Sweeney only from her roles in shows like Euphoria and Everything Sucks saw a different side of her in this project, a feature-length look at the real-life interrogation of Reality Winner, the former government intelligence specialist who was convicted for releasing classified information about Russian interference in the 2016 election. It's one of those movies that's not so much a "fun" watch as it is an eye-opening and important one, and it's a nice reminder that Sweeney has plenty of range beyond "angsty high school student." Worth checking out if you can stomach it.
9. Air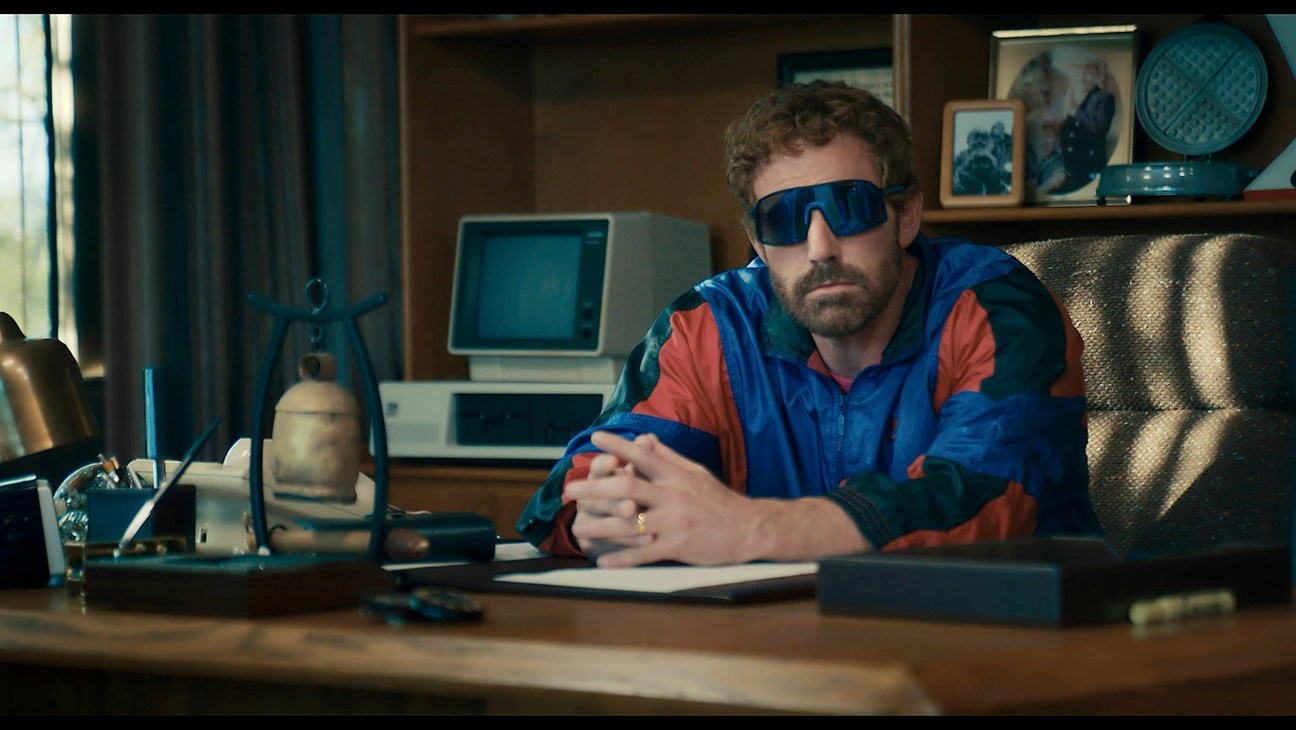 The big selling point of this movie when it came out was Ben Affleck and Matt Damon together again — as Nike CEO Phil Knight and super-agent David Falk, respectively — in a movie about the sneaker giant wooing a young Michael Jordan. And it was that. Very much. No false advertising here. But focusing too much on all that misses the real point, which is that Viola Davis (as Jordan's mother, Dolores) and Chris Tucker (as Nike executive Howard White) absolutely run away with this movie in their short bursts on screen. More movies should have Chris Tucker in them. That's probably the takeaway here.
8. Cocaine Bear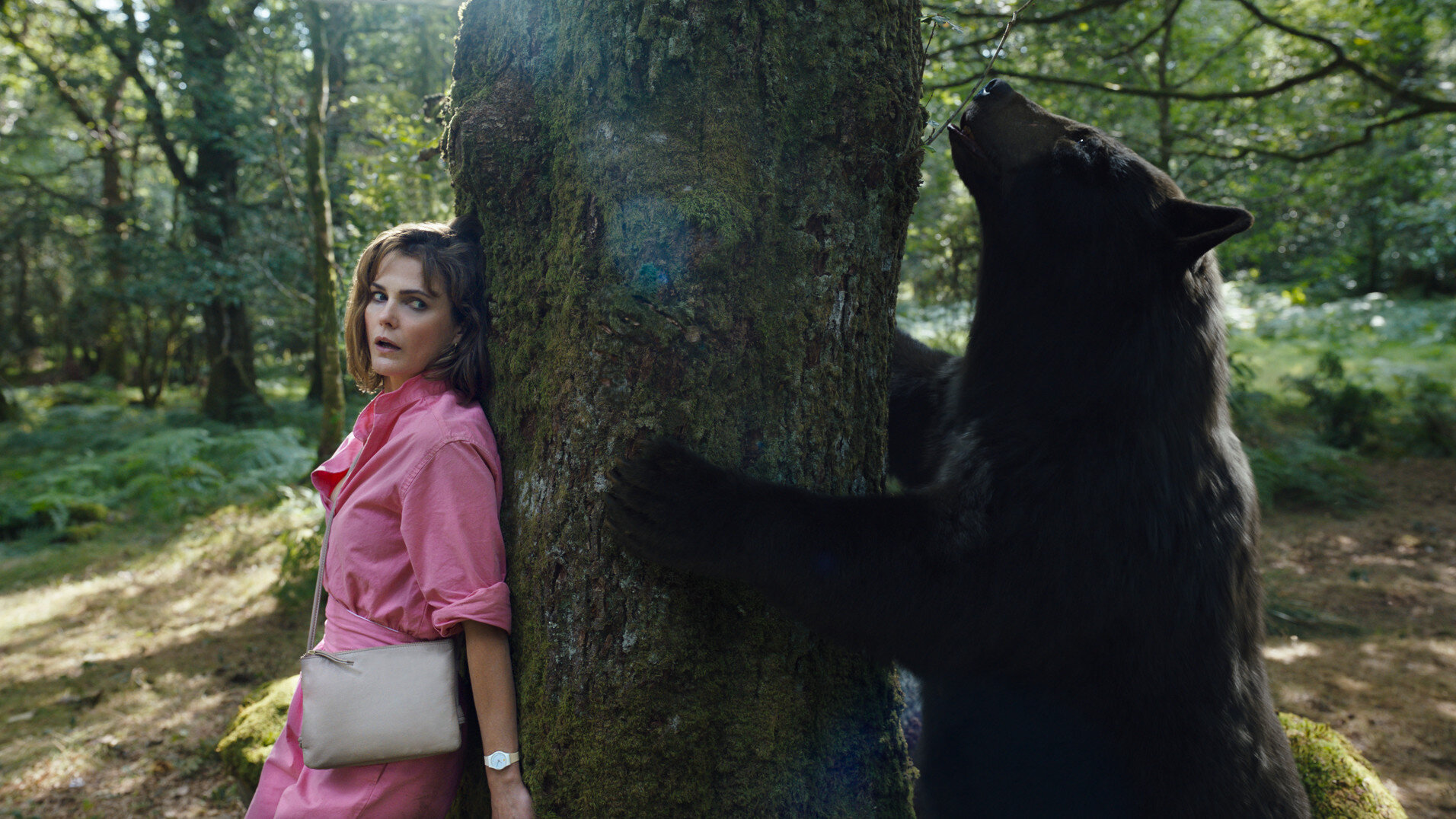 The nice thing here is that there was no false advertising. The movie called Cocaine Bear was indeed about a bear that ate a lot of cocaine and went on a murderous rampage. Which is great. No notes from us about any of this, except maybe to note once shrub that this same real-life story also inspired one of the best seasons of Justified, too. The surprising thing was the talent on hand. This wasn't some slapped-together cable movie starring washed-up sitcom stars. We had some heavy hitters in here. Keri Russell, Matthew Rhys, Margo Martindale, O'Shea Jackson, freaking Ray Liotta, all in the movie about the coke-fueled murder bear that was directed by Elizabeth Banks. There are lessons to be learned here. Probably. Maybe. Who knows? Let's just keep giving animals cocaine and setting them loose in the woods. In movies. Not in real life. Please.
7. M3GAN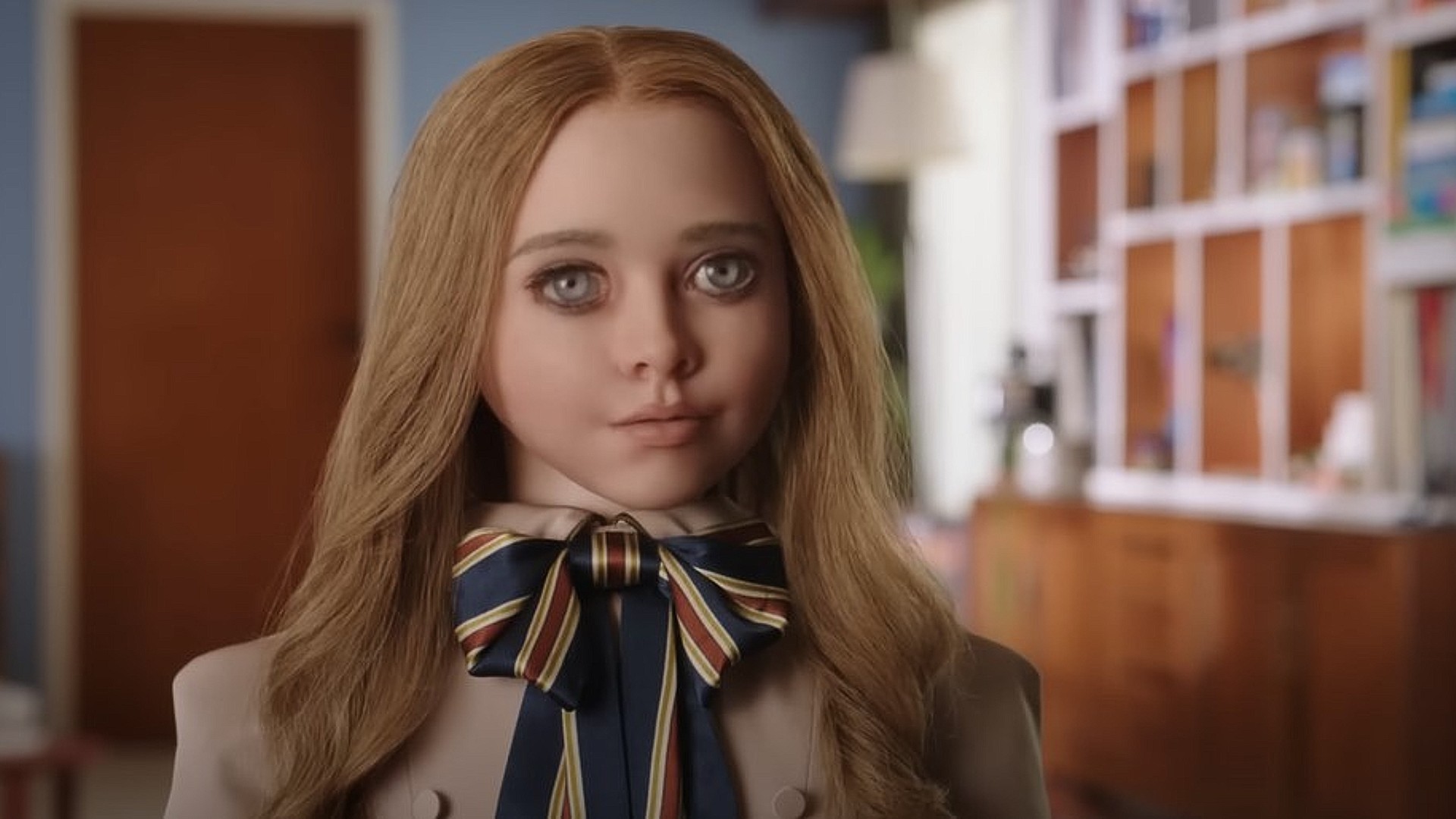 It had been a while since we all had a movie about a doll coming to life and killing every human that crosses it, so we were due, in a way. And here came M3GAN, a movie about a creepy doll of the same name who did, uh, exactly that. You saw all the memes and the clips of this thing dancing. It was terrifying. Dolls should not come to life. That is our position on this matter. And if they ever do, well, let's just go ahead and post the best official policy on these types of things.
Thank you.
6. Polite Society
What we have here:
A charming action-comedy set at a wedding
A description that reads as follows: "A martial artist-in-training believes she must save her older sister from her impending marriage. After enlisting the help of her friends, she tries to pull off the most ambitious of all wedding heists in the name of independence and sisterhood."
There's no need for a third bullet point when the first two are that good
There's a chance this one slid under your radar so far this year. Please consider remedying that this summer.
5. John Wick: Chapter 4
The franchise that started almost a decade ago with some goons killing Keanu Reeves' dog wrapped up its main story after globe-trotting adventures and hundreds of revenge killings and creating a style and tone all its own. It's fun to think about the first part of that sentence sometimes. Everything that happened in these movies — trips to Italy and the Middle East, library fights and numerous discotheque shootouts, glowing neon lights everywhere — stemmed from some kid killing a dog over a car. And, as weird as it feels to say this… thank god he did. Because if he didn't, we wouldn't have one of the best pure action franchises of the last 20 years, once that ended with a thrilling and satisfying and sad final chapter.
Silver linings, you know?
4. Alice, Darling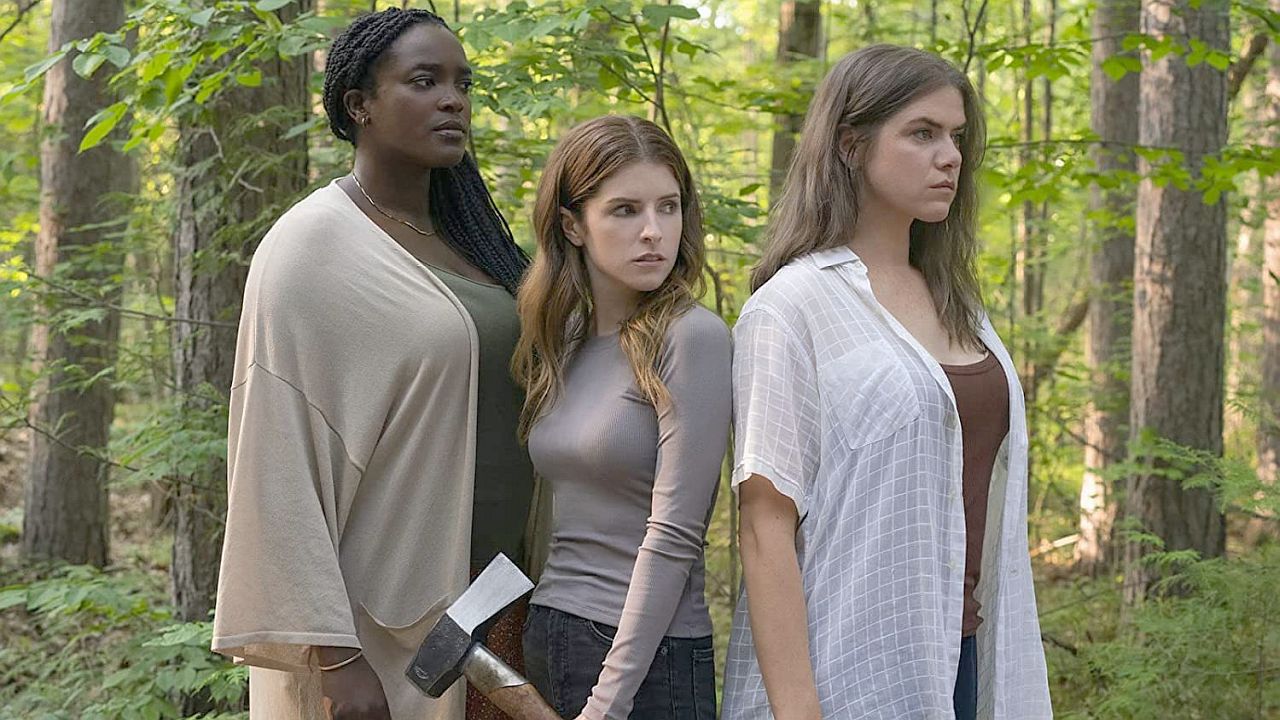 Anna Kendrick carries this movie about a woman in an emotionally abusive relationship and the friends who help her try to escape it. It's a different kind of role for Kendrick, especially if you're familiar with her from quirky and fun comedies like Pitch Perfect, but it's one she takes on well. Very rarely will seeing someone on a paddle board feel like such a victory. That's the nice thing about movies, though.
3. Sanctuary
Margaret Qualley and Christopher Abbott star in this movie about a dominatrix and a sad rich boy circling each other like cobras in a fancy hotel, with blackmail and safe words and domineering fathers and plans for succession and all of it. It's quite a ride, both on paper and on the screen. But it's also a good movie, one that gets to the nature of human relationships and the way parents can leave scars on children way below the surface. It's a lot, to be sure, and disturbing in places, but top-notch performances by the two leads make this a compelling watch.
2. Past Lives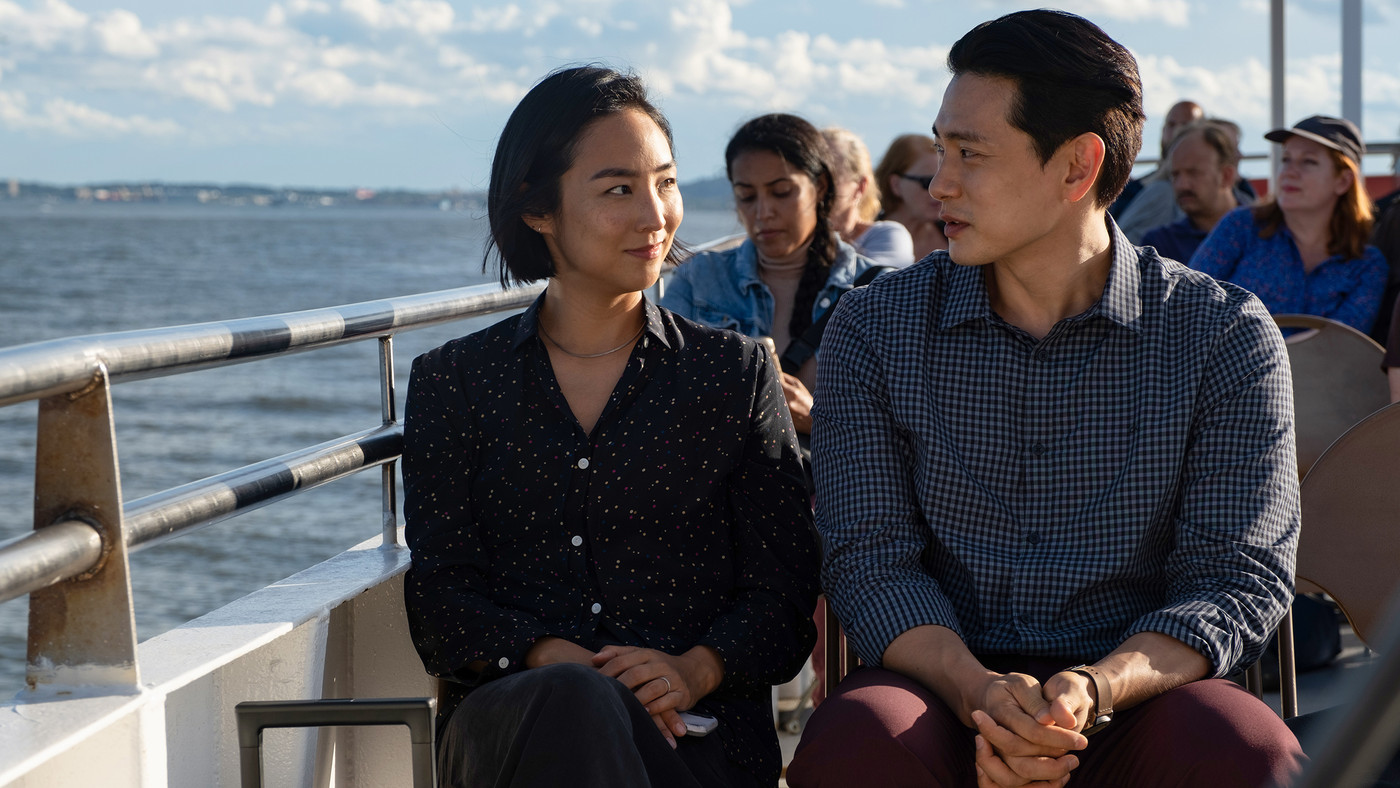 In another, lesser movie, Past Lives would be about "childhood sweethearts who reconnect 20 years later and realize they were meant for each other," as one character puts it. But the A24 film is more refreshingly complex than that. Featuring masterful performances from Greta Lee, Teo Yoo, and John Magaro and an Oscar-worthy script from director Celine Song, Past Lives explores the full spectrum of romance, from youthful crushes to marriage to what-could-have-beens, told over decades. It's the most emotionally mature movie of 2023 — and one of the best, too.
1. Spider-Man: Across the Spider-Verse
The first Spider-verse movie was a surprise, a visually stunning and heartfelt look at the world of Spider-things that we thought we were all familiar with until it took us deep into multiple universes populated with multiple Spider-men. This film, the long-awaited sequel, was a surprise, too, in a different way. Here the shocking part was just that they managed to take a leap from the already-great first movie, crafting a sequel that built from the foundation and extended out to new and exciting places. There were cameos galore and animation sequences that could melt your brain a little and, yes, another story that rips open a little hole in your heart and crawls inside to stay there for a while. It's kind of crazy that these movies work as well as they do. But they definitely do. Comic book movies have been dragged through the mud a little lately, not always for undeserving reasons, but this one right here…
This one is special.