Well, it's the end of June, which means we're fully halfway through another year. This feels like a good time to stop and look at how things are shaking out. That's what we're doing here, taking a moment to run through the best things we've seen on television so far in 2023. The Uproxx staff submitted lists of their Top 10s and used math — 10 points for each top pick, 9 for each number two, and so on — to compile a collective list. You might disagree. That's fine. Variety makes things fun. Just do not shout at us. That's really all we ask.
10. (tie) The Other Two
Television's sharpest and funniest Hollywood satire somehow found another gear to shift into in its third season. Creators — and former SNL head writers — Chris Kelly and Sarah Schneider continue to find ways to skewer the silliest and dumbest things in the entertainment industry without crossing the line from comedy into bleak cynicism. That's no easy task. It helps to have a murderer's row of talent on hand, from stars like Drew Tarver and Helene Yorke to a stable of other assassins like Molly Shannon and Ken Marino and Wanda Sykes. This one is a gem and a great summer binge if you're not all caught up.
10. (tie) Queen Charlotte
There was a high degree of difficulty here, to be sure. A spinoff of a massively popular show that tracks through two separate timelines and delves into everything from monarchy rule to mental illness has a lot of trap doors built into it, and a lot of places where a rabid fanbase can poke holes. It's a testament to the creative team — led by super producer Shonda Rhimes — and the cast that this all worked at all, let alone as well as it did. And it featured Julie Andrews as the voice of a 19th-century gossip columnist named Lady Whistledown, which is one of those things every show could use, really. Yes, even a network procedural like NCIS. Especially a network procedural like NCIS, now that we think about it. Something to consider.
10. (tie) Jury Duty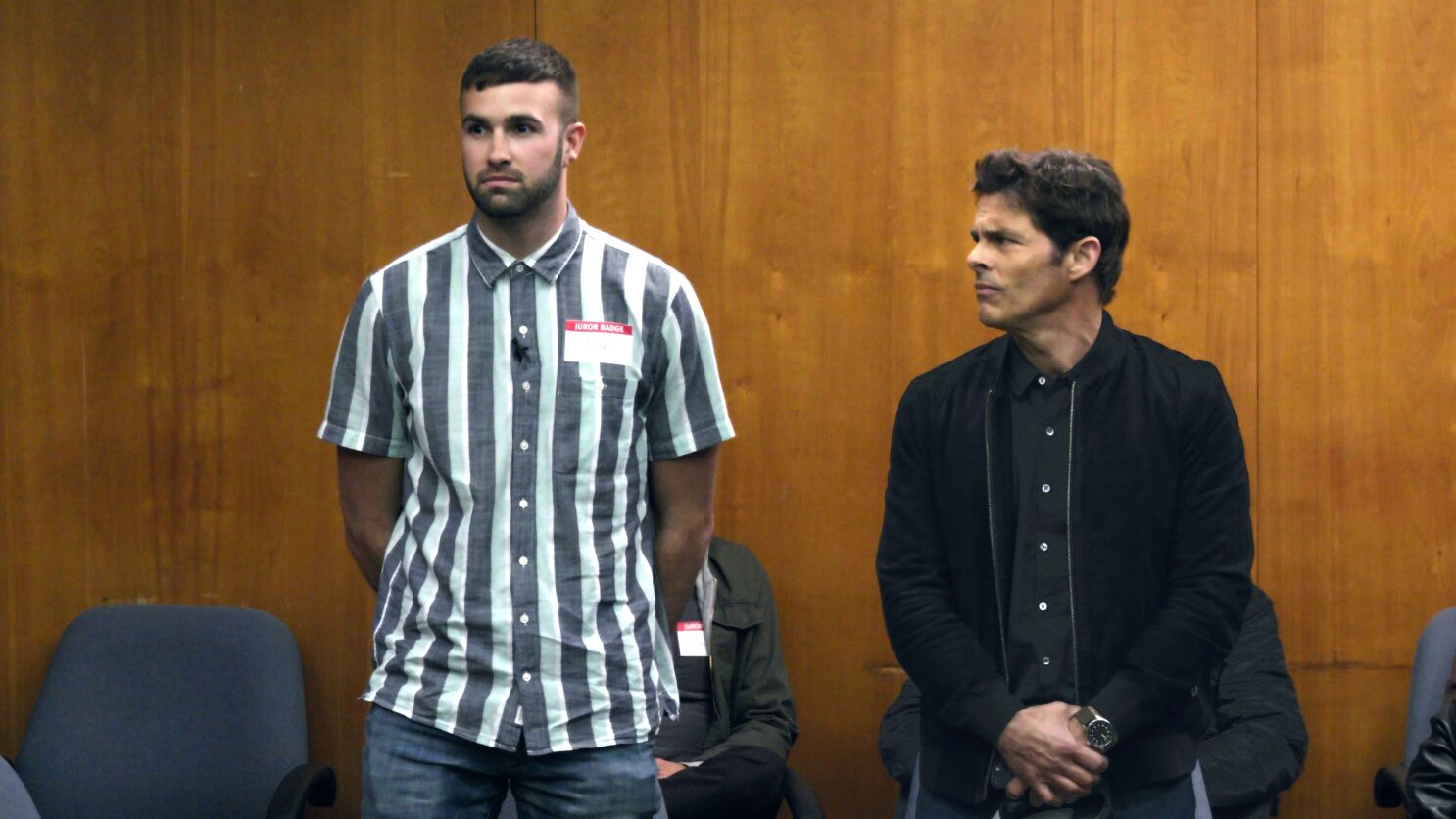 Well, we did not see this one coming. Not many people did, really. Not even Amazon, probably, which spent many millions of dollars on many big-name projects starring many big-name stars, only to have a little fake documentary starring an unsuspecting juror and an unhinged James Marsden lap all of the other projects in cultural relevance on the streamer's free, ad-supported service. It was a weird situation. But good. And, Lord Almighty, was it ever fun and funny, especially once things got rolling and the action on-screen built upon its own insanity. Marsden as an amplified version of himself is on the shortlist of best performances of the year. There's probably a lesson here about the economics of streaming, but let's not focus on that right now. We're having too good a time to bring any more numbers into this.
9. Beef
Hey, here's a good idea for a television show…
Ali Wong and Steven Yeun have a minor traffic-related incident and then proceed to spend the entire season attempting to ruin each other's lives through a series of escalating attempts at destruction and subterfuge, some of which involve the desert and the musical stylings of bands like Incubus and Hoobastank.
Could work.
(It did.)
8. Yellowjackets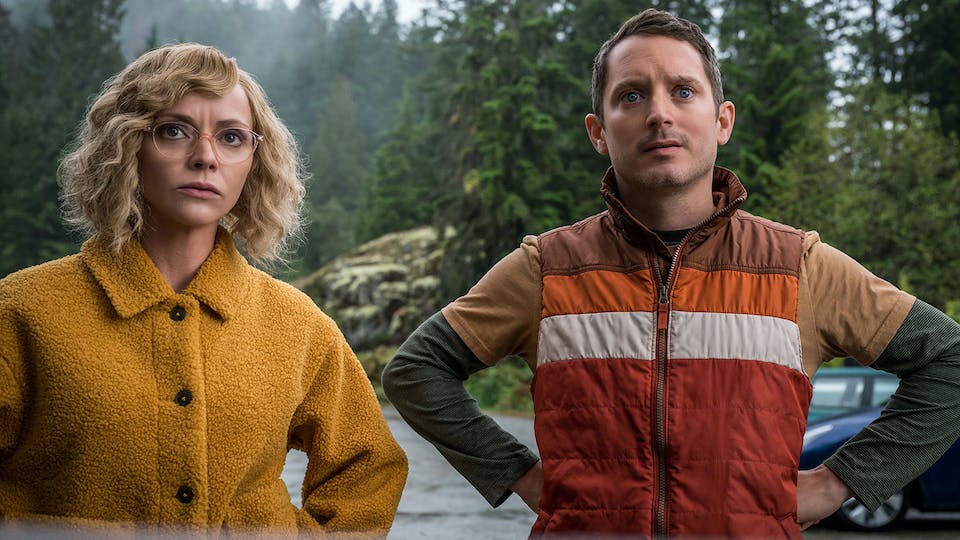 Yellowjackets returned for a second season in the early part of this year and, while it didn't quite capture the cultural imagination like the first go-round (going up against the final season of Succession on Sunday nights probably didn't help), it still mostly delivered on what fans of the show have come to expect and enjoy. If nothing else, it almost definitely remains television's best show about a soccer team stranded in the Canadian wilderness and dealing with the aftermath of tragedy and mild cannibalism. That had to count for something.
7. Shrinking
The first season of Shrinking had:
Jason Segel as a therapist going through a load of his own stuff
Freaking Harrison Ford doing goofball comedy as his mentor
Jessica Williams stealing every scene she was in
A creative team led by Bill Lawrence and Brett Goldstein, who also found time to star as Roy Kent on Ted Lasso
A lot of heart and profanity
It was a good time. We're looking forward to season two.
6. I Think You Should Leave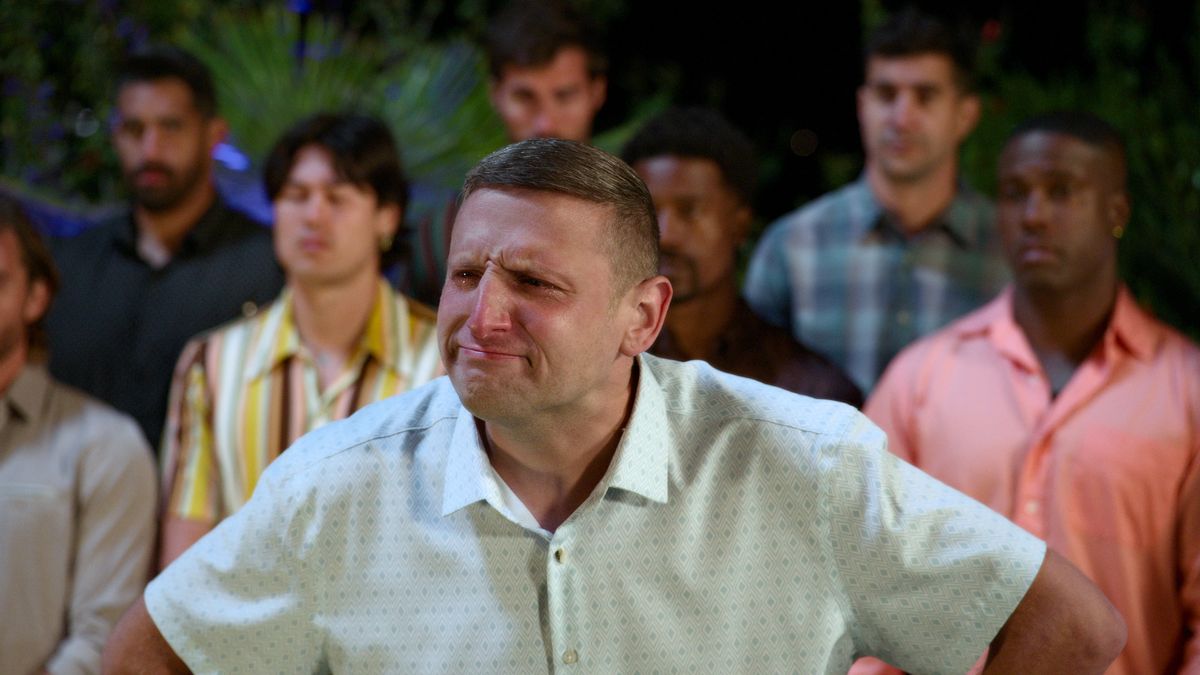 It is kind of crazy that this show is still as good and inventive as it is a full three seasons into its run. You would not be outlandish to assume that something like this — a sketch series featuring characters who take things way too far in otherwise normal situations — would suffer from diminishing returns. And yet, nope, still just a hoot and a blast. Also, one of our most screencappable shows, which is maybe not a definitive statement on its quality but is still useful here in 2023. Tim Robinson and his collection of weirdos continue to deliver for us, the people. We should all write him nice thank you notes.
5. Poker Face
This is one of those shows that looked good on paper and then went right ahead and delivered on both its premise and its expectations. Which is not nothing, especially when the expectations were this high. That will happen when you start throwing around sentences like "Natasha Lyonne stars as a woman who can tell when people are lying and ends up solving crimes across the country while on the run from a murderous casino boss played by Adrien Brody and a fixer played by Benjamin Bratt in a series from the guy who makes Knives Out." There's a lot going on there, all of it good, and all of it dealt with in a refreshing little crime-of-the-week style. It's as close as we'll ever get to Natasha Lyonne as Columbo, one assumes, which is the kind of thing one should not take for granted.
4. Barry
Barry wrapped up its four-season run with a collection of bleak episodes that featured murder and assumed names and Stephen Root emerging from prison covered in tattoos. It was maybe not as goofy as some of its earlier seasons, and some characters we grew to love faced some bummer consequences for the things they all did, but three things are important to remember in all of this:
None of the characters were particularly great people from the start
Bill Hader, who directed every episode of the final season, is an absurdly talented man
The finale might have been divisive among the diehards, but the ride there was kind of incredible, regardless of how you felt about the last few minutes
It's already time to start getting excited about whatever Bill Hader has up his sleeve next.
3. The Last Of Us
Taking a massively popular video game and adapting it into a live-action television series that airs in the prestigious Sunday night slot on HBO is no easy task. It's one of those situations that can result in people yelling. A lot. But The Last of Us somehow pulled it off. Although, in hindsight, it did kind of tilt the scales in its own favor from the jump. Almost any series where Pedro Pascal and Bella Ramsay battle a collection of hellbeasts has a pretty good chance of working out, as we saw when they did a similar thing years ago on Game of Thrones. But still. Good show. Let's not overlook that just because they stacked the deck a little.
2. Mrs. Davis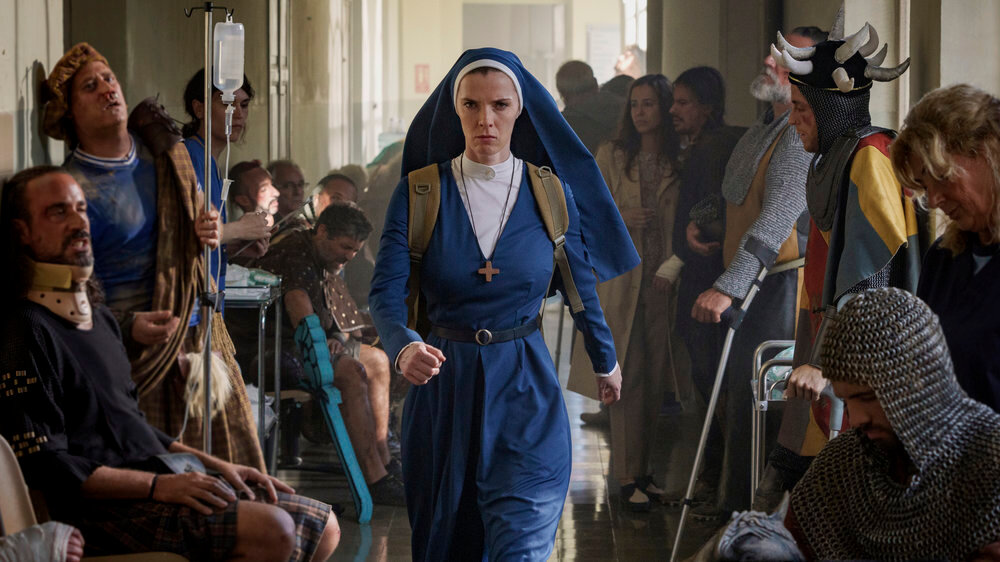 Stop us if you've heard this one before…
Betty Gilpin plays a nun who goes to war with an all-knowing artificial intelligence algorithm named Mrs. Davis in a season of television that touches on everything from religion to the potential pitfalls and unexpected outcomes of technology to cowboys to chicken wings to sneakers. It was a lot, a mix of heavy and light with a series of bonkers twists throughout. Which makes sense, considering the show was created by Damon Lindelof, the mad scientist between The Leftovers and Watchmen. We have no clue where any of this goes from here, or if it even can go anywhere from here, but we do know we'll be along for the assuredly weird and entertaining ride.
1. Succession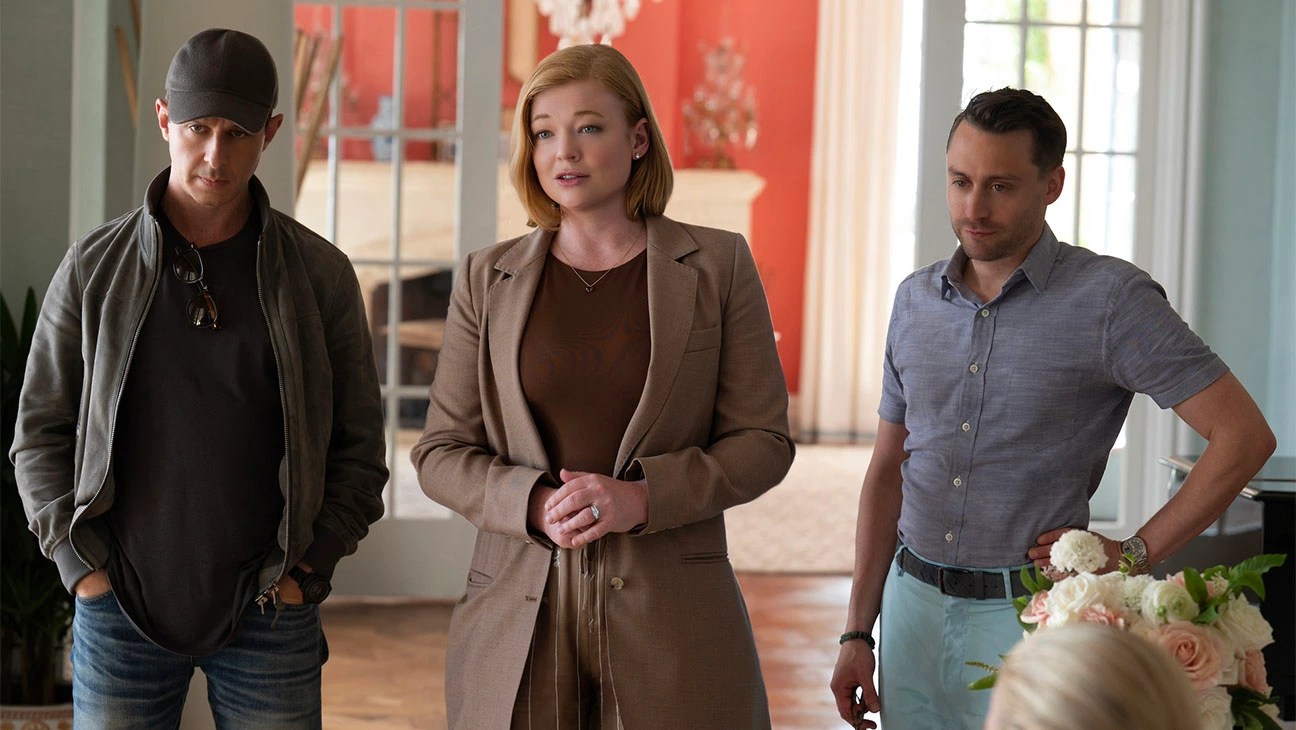 Succession gave us so much over its run. Drama and comedy and memes and moments we're still talking about today, weeks after it dropped its series finale and showed us the fates of its collection of tormented billionaire children and hangers-on. And it delivered, too, which is not always easy for a show that captures the culture's fractured attention span. We are certainly going to miss seeing these little monsters on our screens every Sunday night, but it sure was a blast while we had them around. That's really all we can ask for. That and Cousin Greg flailing around a little bit. Those two things. Succession was a good show. Maybe one of our best. Definitely our number one of 2023 so far. It's going to be tough to top it by the end of December, but it's going to be thrilling to see a bunch of challengers try.