Last Updated: November 15th
In addition to being America's most trusted source of Carnivale episodes, HBO Go/HBO Now has a lovely collection of movies available ranging from trashy action thrills to elegant period pieces to star-studded comedies. Here is a ranking of the 30 best movies on HBO Go/HBO Now that you could and should be watching right now.
Related: The Best Shows On HBO Now And Go Ranked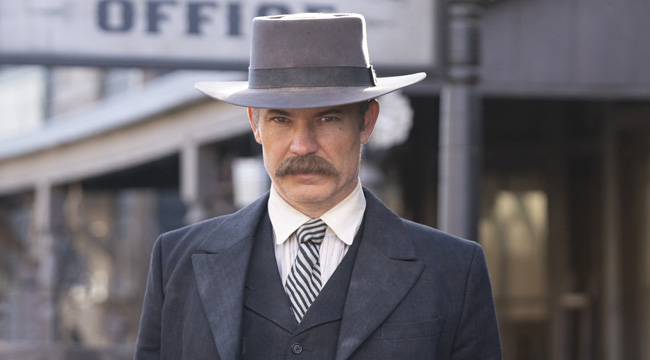 1. Deadwood: The Movie (2019)
Run Time: 110 min | IMDb: 7.9/10
HBO managed to pull off the seemingly impossible with this follow-up movie based on a series that left us too soon. Ian McShane, Timothy Olyphant, and the rest of the residents of the camp are back to celebrate the South Dakota's statehood in the only way this dusty drama knows how — with reignited rivalries, betrayals, bloodshed, and lots of swearin.' The show became a fan favorite thanks to its gritty performances and nuanced storytelling, and the movie continues the tradition, investigating the lives of these pioneers who've endured plenty of hardship for their piece of the American dream.
2. Won't You Be My Neighbor? (2018)
Run Time: 94 min | IMDb: 8.5/10
Everyone's favorite friendly neighbor gets the documentary treatment with this expose on the beloved TV icon. Fred Rogers left his mark on the world through his show, one that sought to bridge cultural, religious, and racial divides by teaching children the importance of kindness, acceptance, and compassion. He taught us all how to be better human beings, but the doc dives further, exploring the man behind the TV personality, a guy who fought Congress for funding for the arts and who left a legacy worth celebrating. Bring tissues for this one, folks.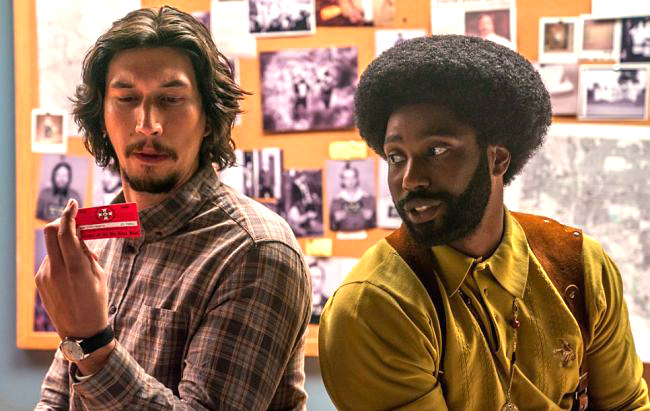 3. BlacKkKlansman (2018)
Run Time: 135 min | IMDb: 7.5/10
Spike Lee does some of the best work of his long, impressive career with this true story about the first Black detective in the Colorado Springs Police Department. John David Washington plays Ron Stallworth, an African-American cop struggling to balance his duties on the job with his personal life and his involvement in the Black Panther movement. Stallworth is able to pass as a white man over the phone and soon launches an undercover operation, infiltrating the Ku Klux Klan and befriending its leader, David Duke (a brilliant Topher Grace). When Stallworth is forced to meet members of the Klan face-to-face, his partner, Flip Zimmerman (Adam Driver) assumes his undercover identity, and both men lead an investigation that exposes the sinister core of the local KKK chapter.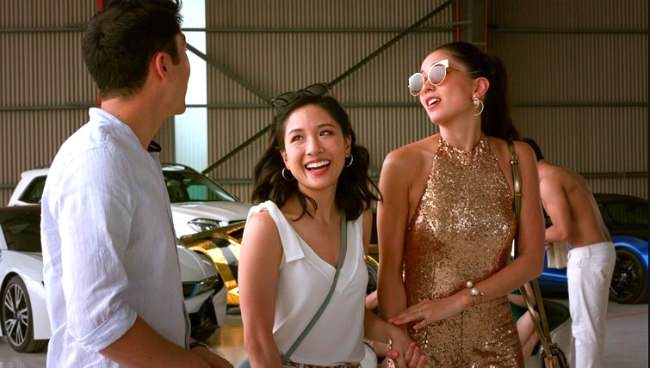 4. Crazy Rich Asians (2018)
Run Time: 120 min | IMDb: 7/10
John Chu's Asian-led rom-com became a breakout hit last year, so it's only right that HBO let us binge-watch it whenever we choose. Constance Wu plays Rachel, an economics professor at NYU who travels to Singapore with her long-term boyfriend Nick (Henry Golding) and discovers he's been less-than-honest with her about just how many zeroes reside in his bank account. Faced with a wealthy family who refuses to accept her American roots, Rachel goes to extreme lengths to impress Nick's mother and learns a valuable lesson about family and heritage in the process. Awkwafina and Michelle Yeoh are highlights here, but it's Wu who carries this flick and elevates it beyond just a two-hour laugh riot.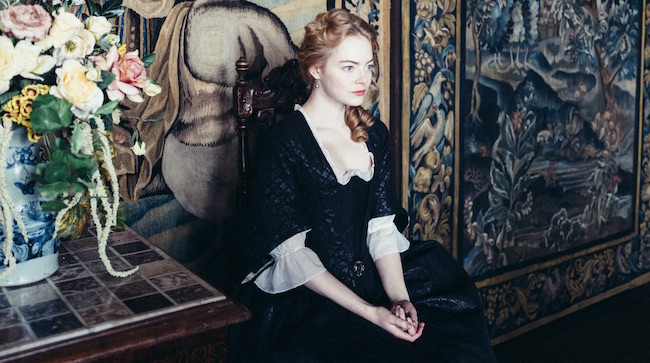 5. The Favourite (2018)
Run Time: 119 min | IMDb: 7.6/10
Emma Stone, Olivia Colman, and Rachel Weisz star in this surrealist period comedy from the imaginative mind of Yorgos Lanthimos. The film tells the story of Queen Anne's tenuous reign in 18th century England. Anne (Colman) is seen as a frail, fragile woman who's lost nearly everything (her children, her husband) and relies on the companionship of her childhood friend, Lady Sarah (Weisz). Lady Sarah takes advantage of this co-dependence to further her own goals but she seems to truly care for Anne, unlike Stone's Abigail, a new servant who catches the queen's eye. Lesbian love affairs, court intrigue, jealousy, and grabs for power follow as the two battle it out for Anne's affection but it's Colman who steals the show here, playing as capricious monarch suffering, often in silence.
6. Black Swan (2010)
Run Time: 108 min | IMDb: 8/10
Natalie Portman and Mila Kunis star in this psychological thriller about a talented ballerina who begins to unravel when she lands the lead role in a production of Tchaikovsky's "Swan Lake." Portman plays Nina, a disciplined dancer whose hard work pays off when she's cast as the Swan Queen by her demanding choreographer but her mind quickly deteriorates under the pressure of the spotlight as another ballerina, Lilly (Kunis) comes for her crown.