Last Updated: January 22nd
If love isn't in the air, it's sure to be on Netflix. The streaming giant has a host of swoon-worthy titles guaranteed to sweep you off your feet. There are high school rom-coms, period dramas, World War II romances, and plenty of forbidden love affairs to keep things juicy. (Be still our beating hearts.) Of course, because there are so many romantic films to choose from, we've chosen the cream of the crop. Grab some tissues and get ready to melt over the best romances on Netflix right now.
Related: The Best Romantic Comedies On Amazon Prime Right Now
1. Silver Linings Playbook (2012)
Run Time: 122 min | IMDb: 7.7/10
Bradley Cooper and Jennifer Lawrence star in this drama that's equal parts rom-com and a harrowing look at mental illness. Cooper plays Pat Solitano, a former high school teacher who recently completed a stint at a mental institution. Things aren't going well for Pat. He's moved back in with his overbearing parents (a wickedly-funny Robert De Niro and Jacki Weaver), his now ex-wife cheated on him, he doesn't get along with his therapist, and he's operating under the delusion that if he gets fit and gets his sh*t together, he can get his wife back. Lawrence plays Tiffany, a young woman with problems of her own. She's depressed after the death of her husband and prefers sex with strangers to drown the pain. The two strike up a friendship that pushes both to their mental and emotional limits. It's a messy, complicated love story, which makes for a nice change of pace if sappy-sweet rom-coms just aren't doing it for you.
2. Blue Is The Warmest Color (2013)
Run Time: 179 min | IMDb: 7.8/10
When this French coming-of-age drama premiered in 2013, it sparked plenty of controversies. The film centers on a blooming romance between a naïve teenager named Adele and her free-spirited lover, Emma. Praised for painting an honest portrait of a lesbian romance on screen while also scrutinized for its sometimes graphic sexual content, the film marked a turning point in how the LGBTQ community was represented on film and gave people a heartbreaking look at a young woman discovering herself and her sexual identity in an unforgiving world.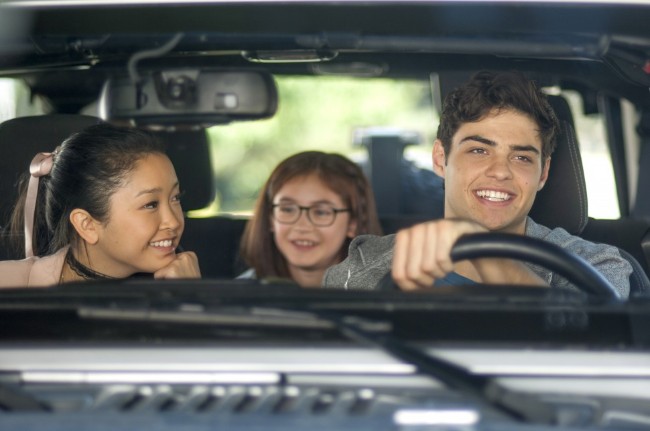 3. To All The Boys I've Loved Before (2018)
Run Time: 99 mins | IMDb: 7.2/10
Netflix's latest original flick is being hailed as the best teen rom-com of the decade and for good reason. The story stars Lana Condor as Lara Jean Covey, a junior in high school who tends to write her crushes love letters but never actually send them. After those same letters are anonymously sent, she's forced to do damage control by carrying on a fake relationship with one of her former love interests. It's a sweet, oddly empowering twist on the classic rom-com trope and you won't be able to scroll through Twitter without coming across a Peter Kavinsky stan account thanks to this one.
4. Blue Valentine (2010)
Run Time: 112 min | IMDb: 7.4/10
This romantic drama starring Michelle Williams and Ryan Gosling is equal parts sweet love story and messy, unavoidable tragedy. The actors play a pair of lovers whose relationship is charted in nonlinear fashion over the course of the film. Things begin promisingly, as they always do, before failed careers, addiction, dishonesty, and a general feeling of unhappiness slowly rot away at the couple's marriage. It's a mesmerizing train wreck, but honestly, aren't all of the great love stories?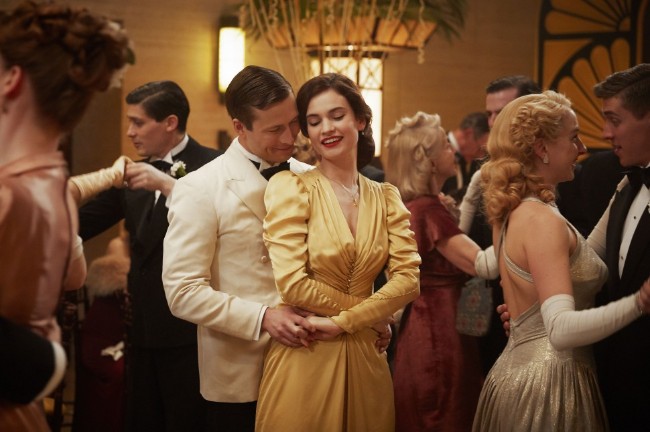 5. The Guernsey Literary & Potato Peel Pie Society (2018)
Run Time: 124 mins | IMDb: 7.4/10
Lily James and Matthew Goode star in this romantic drama loosely-based on a true story. James plays Juliet, a young writer looking for an idea for her next book when she stumbles upon a letter from a resident of a British Channel island detailing their town's occupation by Nazis during the war and how they formed a kind of resistance through an innocuous book club. The leader of that book club went missing during the war, believed to have been taken to a concentration camp for openly-rebelling against the Nazi occupation, and throughout the film, Juliet draws closer to her story, and a certain man on the island, as she explores the way books have the ability to bring people together. It's the Downton Abbey spin-off that should tide fans over for now.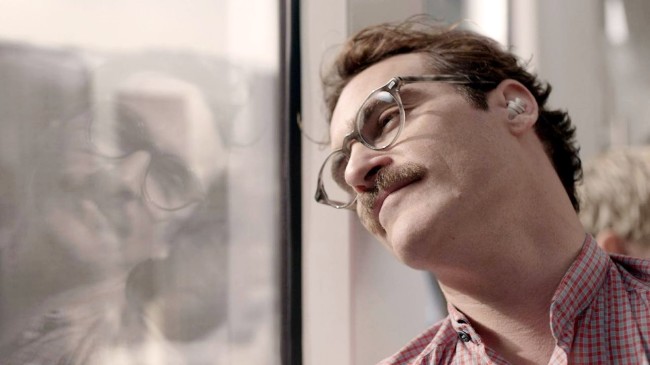 6. Her (2013)
Run Time: 126 mins | IMDb: 8/10
Spike Jonze imagines a world in which Artificial Intelligence can become something more than just a personal assistant program. Joaquin Phoenix plays Theodore Twombly, a depressed introvert going through a divorce who starts up a relationship with an OS named Samantha. Things get serious before Theodore begins to realize that romance with an A.I. is more complicated than he thought. What follows is a thoughtful exploration of love, relationships, and the ways human beings find connection in a plugged-in world.
7. Equals (2015)
Run Time: 101 min | IMDb: 6.1/10
Nicholas Hoult and Kristen Stewart star in this sci-fi romance about two people who buck against societal convention to be together. Silas (Hoult) and Nia (Stewart) live in a dystopian future where all emotion has been eradicated by the government, supposedly for the citizens' own good. Most mental illness has been cured and people procreate through an artificial insemination program. This detached way of life works unless, like Nia and Sila, people begin exhibiting signs of Switched-On Syndrome, a disease that slowly introduces emotions, both good and bad, back into a person's psyche, causing some to commit suicide and almost all to be detained by the collective in charge. Nia and Silas form a romantic bond and plan to escape their community before the government can find out, but things don't go as planned. It's an interesting concept, made even better by the performance from Hoult and Stewart, even if it feels a bit slow at times.
8. Theory of Everything (2014)
Run Time: 123 min | IMDb: 7.7/10
Eddie Redmayne and Felicity Jones star in this biographical drama about the famous physicist Stephen Hawking and his wife, Jane. The two met at university with Hawking just beginning work on his theory of back holes before he was diagnosed with Lou Gehrig's disease, which severely limited his motion and ability to speak. Despite the setback, Jane married Stephen, taking care of him and helping him achieve some his greatest feats. The film gives a much-needed look at the woman behind the man, the toll the disease took on their relationship, and the strength of Hawking to persevere in spite of it all.
9. Blue Jay (2016)
Run Time: 80 min | IMDb: 7.3/10
Another tearjerker, this one stars Sarah Paulson and Mark Duplass as a pair of former high school sweethearts who run into each other when Duplass' character returns home to renovate his late mother's home. The two spend the day together, reminiscing about their old lives, pretending to be a couple again, and eventually sorting through some unresolved issues.
10. Someone Great (2019)
Run Time: 92 min | IMDb: 6.1/10
Gina Rodriguez, Brittany Snow, and DeWanda Wise team up for this romantic comedy about a young woman's final hurrah before leaving NYC. Rodriguez plays a journalist named Jenny who must pack up her life, leave her friends, and travel to the West Coast for an exciting job opportunity. Unfortunately for her, her boyfriend of nearly 10 years decides to call it quits, which leaves Jenny on the party trail, determined to have one final night of fun before her big trip. Lakeith Stanfield also stars in this, and with Netflix's pretty stellar rom-com track record lately, bet on this being a fun watch.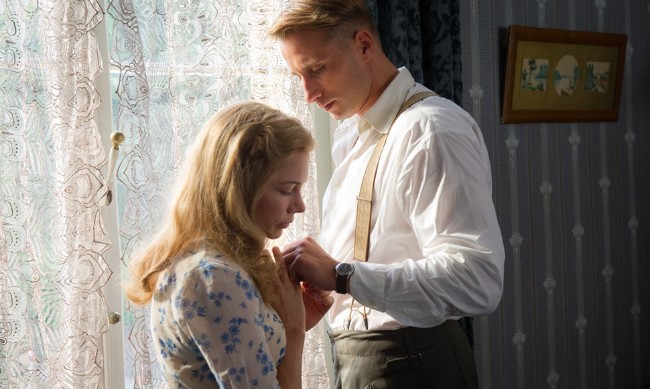 11. Suite Francaise (2014)
Run Time: 107 min | IMDb: 7/10
This World War II drama follows a pair of star-crossed lovers on opposite sides of the conflict. Michelle Williams stars as Lucille, a young Frenchwoman living with her domineering mother-in-law while her husband's off fighting in the war. Matthias Schoenaerts plays a German officer name Bruno, who stays with Lucille during the German occupation. The two become close, gaining the ire of the townsfolk as they bond over music and the effect of the war. Things end as well as can be expected but the journey there is the kind of old-school romance we just don't see enough of on film these days.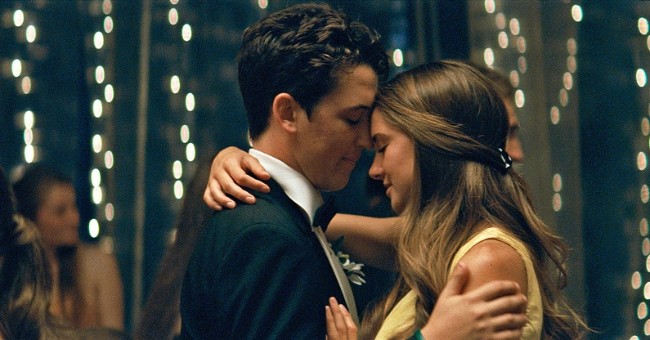 12. The Spectacular Now (2013)
Run Time: 95 mins | IMDb: 7.1/10
Miles Teller and Shailene Woodley star as a pair of lovestruck teens in this messy, high school romance that eschews the rose-colored view of first love for something a bit more gritty and real. Teller is Sutter, a popular senior who lives in the "now" which roughly translates to him being perpetually wasted and squandering his chance at college by partying and skipping school. Woodley is Aimee, a studious young woman taking care of her deadbeat mom and looking to live a little before heading off to college. The two become friends, then something more as they sort through some tough issues like neglectful fathers, addiction, broken families, and unrealized potential. It's not the sweetest tale, but it's more romantic for its realness.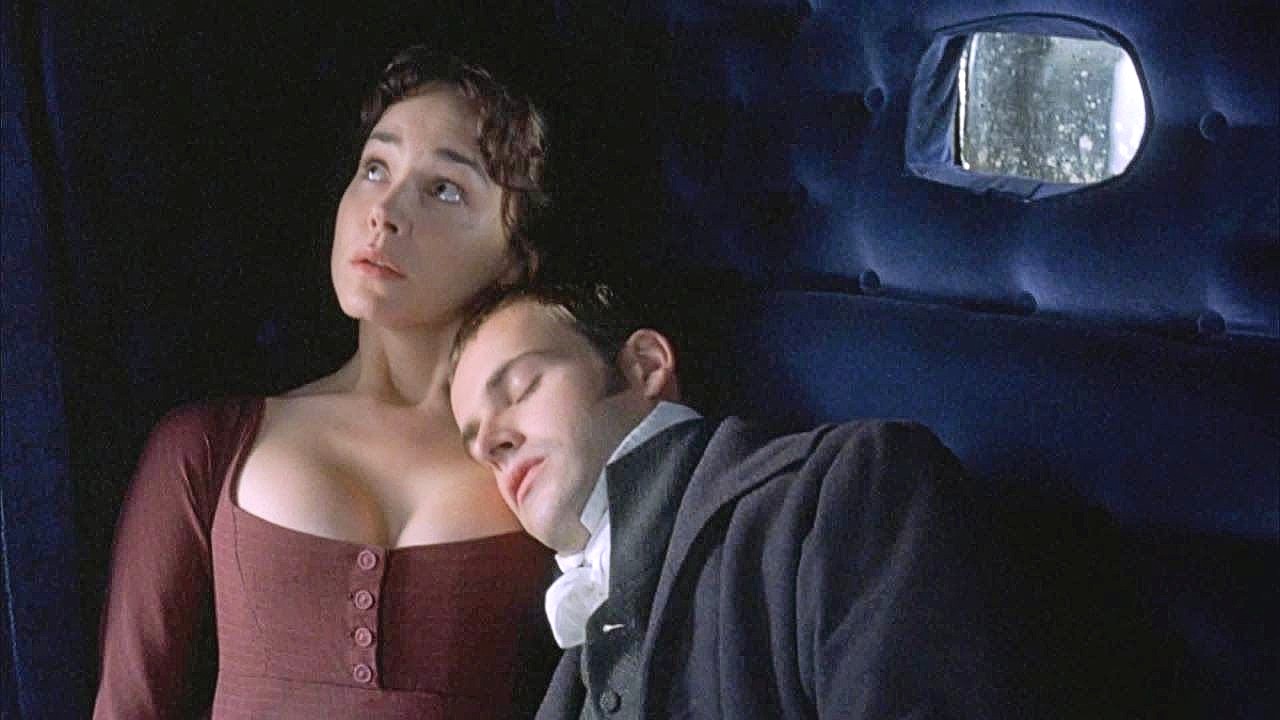 13. Mansfield Park (1999)
Run Time: 112 min | IMDb: 7.1/10
Any Jane Austen adaptation could probably make it on this list but this late 90s drama with Frances O'Connor and Johnny Lee Miller feels particularly well-suited. O'Connor plays Franny Price, an independent young woman who's sent to live with her wealthy relations as a girl. She befriends Miller's Edmund, the second son of a rich lord, and the two grow up together, facing love, loss, and the harsh reality of adulthood. There's more wit and social commentary here than in other Austen-themed works which just serves to make it an interesting watch, whether you're in the mood for romance or not. But, if not, what are you even doing here?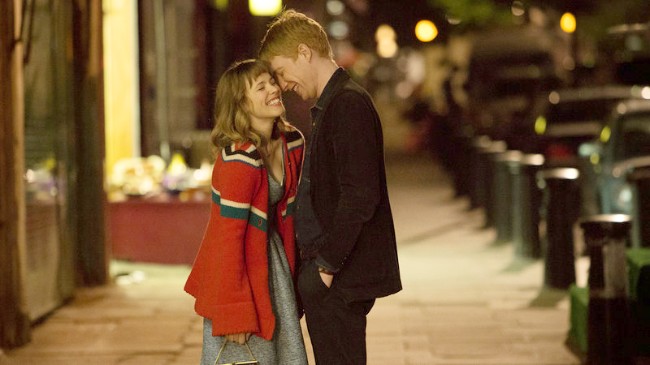 14. About Time (2013)
Run Time: 123 min | IMDb: 7.8/10
Not many people know about this British romance drama, which is a damn shame because it stars the queen of the genre, Rachel McAdams, and a very soft young cinnamon roll, Domhnall Gleeson. Gleeson plays a young man who discovers he has the ability to travel through time and McAdams (once again) plays the love interest of said time-traveler, but things don't turn out quite as depressing as they do in that other movie. The chemistry between Adams and Gleeson is spot on, as is the humor from Bill Nighy, who plays Gleeson's eccentric dad.
15. God's Own Country (2017)
Run Time: 104 min | IMDb. 7.7/10
This British drama follows the story of a young farmer named Johnny who's forced to take over the family business when his father suffers a debilitating stroke. Johnny works hard during the day and spends his nights binge drinking and engaging in sexual encounters with men. The family hires a Romanian migrant worker named Gheorghe to help Johnny manage the farm, and the two men slowly enter an intense relationship that alters the course of both their lives. It's a gritty, sweeping romance, one entrenched in mud and social issues and complicated family dynamics, but it's also full of joy and hope, a nice change for a gay love story.