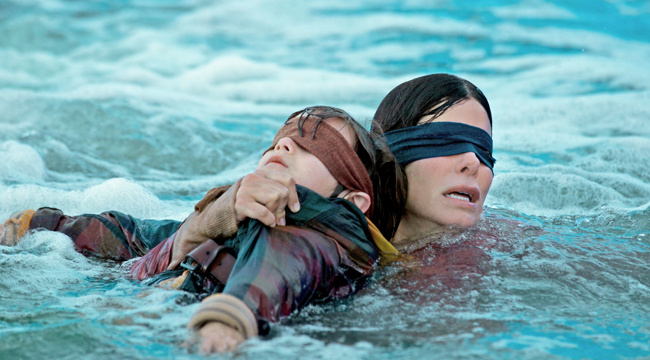 11. Bird Box (2018)
Run Time: 124 min | IMDb: 6.7/10
Sandra Bullock's apocalyptic sci-fi saga has spawned more than just a ridiculous internet challenge, it's also renewed our love for monster-driven thrillers. Sure, we never actually see the otherworldly beings that cause people to commit suicide if they open their eyes, but the danger they pose and the fear they instill is still viscerally real. Bullock plays a mother trying to protect her two young children and survive amidst a group of strangers with their own agendas and issues. The supporting cast in this one — Trevante Rhodes, John Malkovich, Sarah Paulson, and Tom Hollander — are fantastic which distracts from some of the more questionable story choices.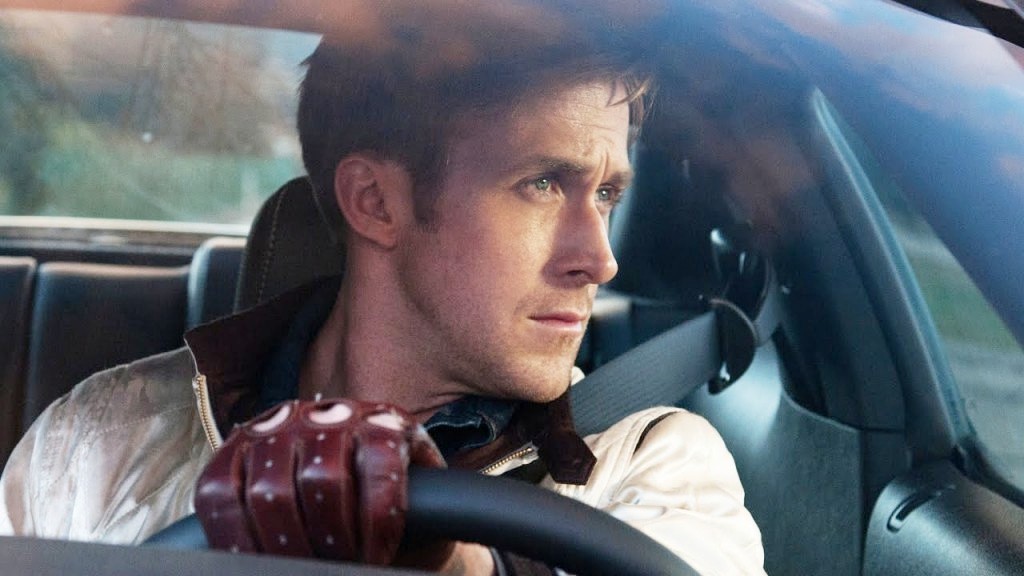 10. Drive (2011)
Run Time: 100 min | IMDb: 7.8/10
A stone-faced Ryan Gosling steers us through the criminal underworld created by director Nicolas Winding Refn in this high-speed thriller. Gosling plays a near-silent stunt driver who moonlights as a getaway man. When he gets involved with his next-door neighbor and her young son, his carefully cultivated life is thrown into chaos, forcing him to align with criminals and take on risky jobs to protect the pair and keep a firm grip on the wheel.
9. Green Room (2015)
Run Time: 95 min | IMDb: 7/10
When a punk rock group accidentally witnesses the aftermath of a murder, they are forced to fight for their lives by the owner of a Nazi bar (Patrick Stewart) and his team. It's an extremely brutal and violent story, much like the first two features from director Jeremy Saulnier (Blue Ruin and Murder Party), but this one is made even tenser by its claustrophobic cat-and-cornered-mouse nature. Once the impending danger kicks in, it doesn't let up until the very end, driven heavily by Stewart playing against type as a harsh, unforgiving, violent character.
8. The Invitation (2016)
Run Time: 100 min | IMDb: 6.7/10
After back-to-back big studio bombs, Karyn Kusama returned to her scrappy indie roots with this contained, brilliantly suspenseful study of the darkness that can arise when people don't allow themselves to feel. The Invitation isn't a perfect film, but Kusama does a lot with the scant resources she had to play with here, and you have to appreciate her willingness to tackle grief so directly in a genre that tends to have little time for genuine human emotion.
7. The Invisible Guest (2016)
Run Time: 106 min | IMDb: 8.1/10
This Spanish crime thriller follows a successful businessman framed for the murder of his married lover. A seemingly straightforward plot, until a car accident, a dead body, fake witnesses, and a family out for revenge is thrown into the mix. Mario Casas stars as the man in question, a young husband and father with a bright future who takes part in a terrible crime and is forced to pay for it in the most twisted of ways. You won't figure this thing out until the end, we guarantee it.