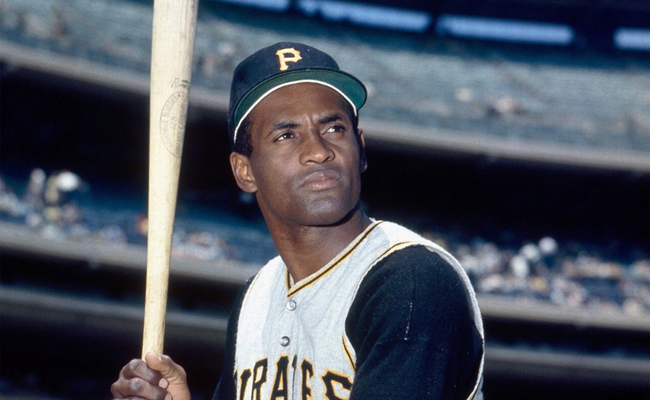 Roberto Clemente was one of the most original, entertaining, fearsome and popular players Major League Baseball ever had. He thrilled fans and players alike with his passion for the game, easy smile and possibly the strongest arm in the league's history.
His life was cut short doing something he loved even more than playing baseball… helping others.
He was posthumously inducted to the Baseball Hall of Fame the following year, and the the Roberto Clemente Award was named in his honer and is given "to the player who best represents the game of baseball through positive contributions on and off the field, including sportsmanship and community involvement."
Clemente played outfield his entire career for the Pittsburgh Pirates from 1955 to 1972 and won both a National League MVP in 1966, and a World Series MVP in 1971. He was one of the most popular players in his era while amassing 3,000 hits, 240 home runs, 12 Gold Gloves and 1,305 RBI.
Now, Clemente's life is coming to the big screen, courtesy of Legendary Films. The studio has handled films of iconic baseball players before with the 2013 biopic of Jackie Robinson, 42. The movie will be based on Clemente: The Passion and Grace of Baseball's Last Hero by David Maraniss.
An entire generation who never got to witness Clemente play, or see his charitable contributions, and had to rely on players and writers to tell us will now get a chance to see the icon's story for themselves.
(Via Hollywood Reporter)