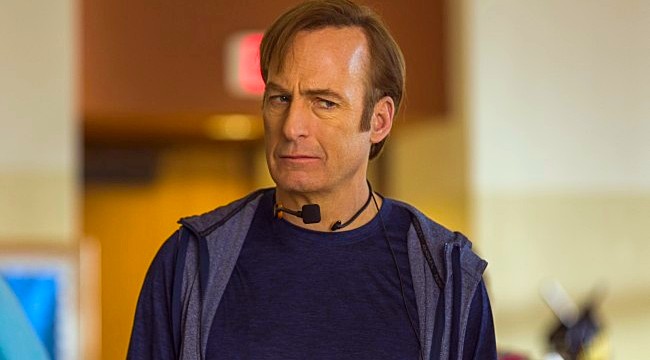 Greta Gerwig's adaptation of Little Women isn't quite Quentin Tarantino's Once Upon a Time in Hollywood in terms of sheer cast size, but it's nothing to sneeze at. To wit: As per Deadline, the latest to join the cast is Better Call Saul and Breaking Bad god Bob Odenkirk.
Gerwig's follow-up to Lady Bird — which made her only the fifth woman ever to be nominated for the Best Director Oscar — already has (deep breath) Saoirse Ronan, Timothee Chalamet, Meryl Streep, Laura Dern, Florence Pugh, Eliza Scanlon, and Emma Watson. (The latter replaced Emma Stone, who had to drop out due to scheduling reasons.)
No word on who Odenkirk will play, but we're going to hazard a guess and say he'll either nab chaplain Robin "Father" March or the professor Jo befriends. If it's latter, Odenkirk has already proved he'd knock it out of the park with this classic Mr. Show sketch.
(Aside: To some of us, Odenkirk will eternally be one half of "Bob and David." Speaking of which, Odenkirk reunited with his Mr. Show co-conspirator David Cross in last year's The Post, which also featured Streep. Everything is connected.)
Gerwig's Little Women isn't the only new filmic take on the Louisa May Alcott classic. There's a modernized version, starring Lea Thompson as the mom and distributed by God's Not Dead evangelical film company Pure Flix, due this very weekend.
(Via Deadline)