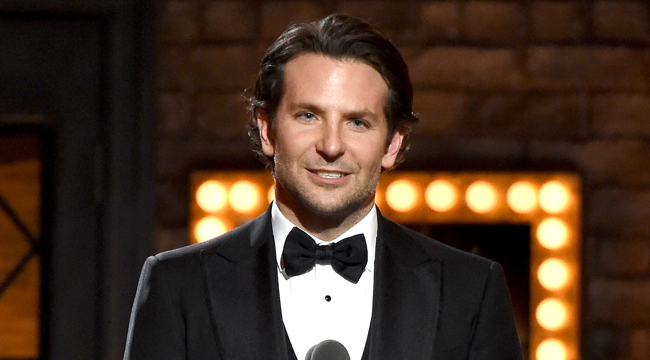 Bradley Cooper has endured three consecutive Oscar seasons as an acting nominee (for Silver Linings Playbook, American Hustle and American Sniper), but he's a devoted chap. He won't stop until he captures the gold, and he's back as a neurotic chef in Burnt. Cooper's character, Adam Jones, fights his way back from the depths of drug addiction by cooking his way back into good graces. The Guardian calls the film "a food-porn redemption tale," and the title refers to his character burning out on the hard stuff. Producers wanted to call the movie Chef, but Jon Favreau steals all the good titles.
Cooper may or may not strike up an Oscar nod with this intense film, but he has a supporting role in Jennifer Lawrence's Joy as a backup plan. We will see him in a tux on the Academy red carpet one way or another. Coop lays it on thick in an interview with Details about how he prepared for his chef role:
"I worked for most of my life as a cook. When I was 15, I was a busboy at a Greek restaurant and then I worked as a prep cook through college. My mother's side is Italian, so I grew up cooking all the time with my grandmother."
Cooper is 40 years old now, and perhaps he worked as a prep cook until age 20, which was when he was getting big into acting classes at Georgetown and later during his MFA program. Afterwards, he went straight into Alias territory, although he did do a handful of Kitchen Confidential episodes, which may count as cooking for a job. Either way, Cooper makes it sound like he slaved away over a boiling-hot fryer for decades. He should probably downplay this experience and claim late-stage method acting instead. The Academy loves a transformation.
Here's the very dramatic Burnt trailer starring Bradley Cooper.