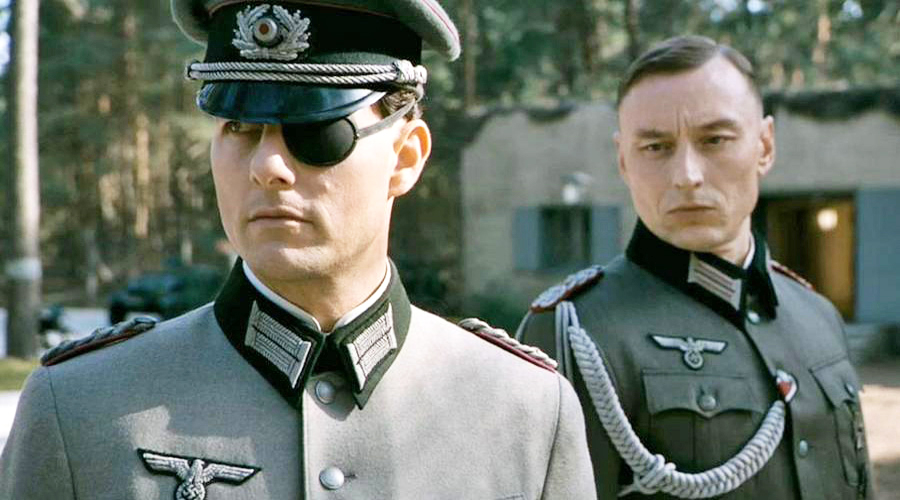 Bryan Singer has been the subject of many disturbing allegations over the last handful of months, revolving around multiple claims of sexual abuse. Compared to those, this is mild: The director — along with star Tom Cruise and writer Christopher McQuarrie — reportedly turned making the 2008 docudrama-thriller Valkyrie into a waking nightmare, at least for its editor.
That would be John Ottman, a longtime film editor and film composer, who did both on Valkyrie, which chronicled a plot from within the German military to assassinate Hitler. (Spoiler: They weren't successful.) The renaissance man, who's nominated for editing Singer's Bohemian Rhapsody this year, was speaking to Deadline about his long career, which goes back to writing the score for Singer's 1995 breakthrough, The Usual Suspects.
Still, Ottman had some choice words for his longtime collaborator. When cutting Valkyrie, Ottman wound up pulled in three, sometimes conflicting directions, by Singer, by Cruise, and by McQuarrie.
"Tom [Cruise] would come in and see what I had done and spend a week with me, kind of checking in the editing room, and then Chris [McQuarrie] would come in and check what Tom had done," Ottman recalled. He continued:
"I would always stay with a table full of chess pieces, but I'm barely moving them. Chris would see what Tom had done, and he would make a couple little tweaks to what Tom had done, and then after a while, Bryan [Singer] would come in to see what Tom and Chris has asked him to do, and he'd put things back. So they would come back and sensed that he had put things back. I remember sitting and weeping. Literally, I would cry because I couldn't finish because it got to the point where the changes I was making were not really making any difference one way or the other, and we were sort of a rudderless ship going in circles."
Yahoo's Tom Butler singled out the anecdote, then reached out over Twitter to McQuarrie, who won an Oscar for writing The Usual Suspects and has since gone on to direct the last two (and next two) Mission: Impossible episodes.
It's an unpleasant story, if not an earth-shattering one, and Ottman did continue to work with Singer on every one of his projects, including various X-Men entries, Jack the Giant Slayer, and the aforementioned current multi-nominated Queen biopic. Ottman even praised Cruise's particularly form of meddling.
"I told him he should be a director because he had a really good instinct for story," Ottman said. "He rarely come in the editing room and talked about his performance. He sort of trusted that you were doing the right thing with that. He was really more concerned about the story arc and really good at it."
Valkyrie — which also featured Kenneth Branagh, Bill Nighy, Tom Wilkinson, and Eddie Izzard — had a notoriously difficult production, and when it arrived in theaters, during a valley in Cruise's career, it was a modest hit, albeit an underperformer, considering its rather high budget. Indeed, this may be the first time you've remembered its existence since, let's say, 2010.