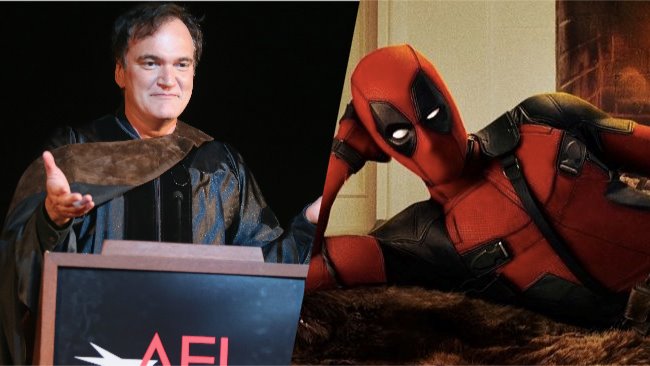 Tim Miller, director of the first Deadpool, has stepped away from the director's chair, which leaves an opening. One fans are already arguing over who should take over. A petition has already emerged for an unlikely candidate: Quentin Tarantino.
The Hollywood Reporter notes the petition already has 7,000 signatures. To be fair, the petition's actual pitch is a decent argument: Tarantino is very good at writing dialogue and shooting stylish visuals, and Ryan Reynolds is very good at delivering dialogue, so the two of them together would, indeed, be something to see.
And maybe it'll happen, but it's unlikely to happen with Deadpool. Tarantino's not a hater of superhero flicks, but he's one of the few directors left in Hollywood who has total creative control of what he does and how he does it. Consider that his last movie was basically an Agatha Christie story set in the Old West. Tarantino is likely free to direct Deadpool 2 if he wants, but why would he?
Similarly, Fox is unlikely to want him around. They have a hard deadline for this movie and need to get going quickly, something Tarantino, who averages a film every three years or so, doesn't really do. We'll likely find out who the real director is soon: Deadpool 2 is on the calendar for January 2018.