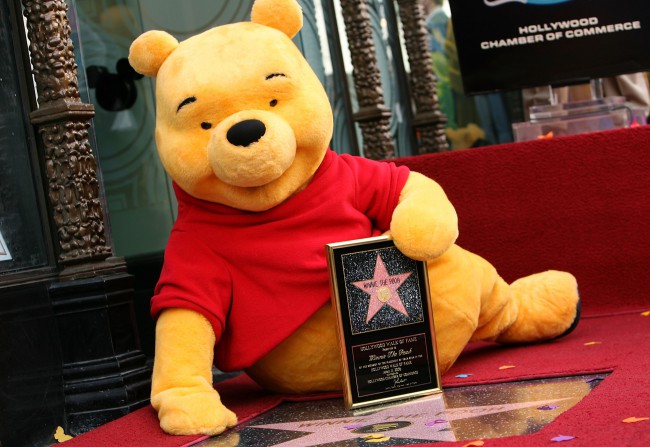 Last week's Saturday Night Live might have joked about a gritty live-action Bambi remake, but Disney announced that a real live-action Winnie the Pooh is in the works.
No casting has been announced yet, but Alex Ross Perry has been hired as the screenwriter for the remake. Unlike the previous animated films, the remake will follow an older Christopher Robin, though plot details are sparse:
The focus will be Christopher Robin as an adult, which brings him back to A.A. Milne's famous bear and the Hundred Acre Wood.
Perry is an odd choice for the project having previously written and directed Listen Up Philip and Queen of Earth. Listen Up, Philip, starring Jason Schwartzman and Elisabeth Moss, is about a writer awaiting the publication of his second novel who takes a retreat to the country. According to Perry himself, Queen of Earth is about "two miserable women who go on vacation to a lake house together." He isn't the obvious choice for a Disney movie unless they are going for something like Spike Jonze's Where the Wild Things Are.
It's obvious why Disney waited until April 2 to make the announcement, though. A live-action Winnie the Pooh written by Alex Ross Perry sounds like the perfect April Fools' Day prank. If they had announced it one day earlier, no one would have believed it.
Source: Deadline