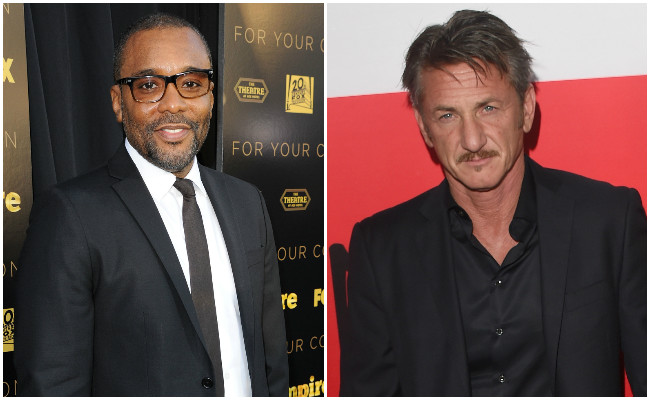 Two time Oscar-winner Sean Penn is mad, and he's not going to take it anymore. According to Deadline, the actor has filed a $10 million dollar lawsuit against Lee Daniels, the co-creator of Fox's Empire, the biggest series on network television. Over the past month, a rumor surfaced that the network would be scaling back Terrence Howard's role on the series due to his difficult behavior and those ongoing issues with domestic abuse.
Daniels recently addressed the abuse allegations in an interview with The Hollywood Reporter and cited race in defense of Howard:
"[Howard] ain't done nothing different than Marlon Brando or Sean Penn, and all of a sudden he's some f—-in' demon. That's a sign of the time, of race, of where we are right now in America."
In response to these fresh statements, Penn's lawsuit states, "Daniels falsely equates Penn with Howard, even though, while he has certainly had several brushes with the law, Penn (unlike Howard) has never been arrested, much less convicted, for domestic violence, as his ex-wives (including Madonna) would confirm and attest."
While Daniels' comments about Howard sound like they are condoning the actor's alleged misconduct, Sean Penn's status as a public figure (according to Sean Penn) has come into question. According to wording of the lawsuit, Penn has been the subject of "scandalous, scurrilous, and baseless attacks" for years. It's taken this long but the actor is now taking defensive actions as he "will no longer tolerate the reckless and malicious behavior of others who seek to aggrandize themselves or their projects at his expense." The lawsuit in question finds Penn seeking monetary relief with the motives of deterring Daniels and others from any future "defamatory actions."
In other news, Empire will premiere its second season this Wednesday on Fox and it's very unlikely that this negative press will have any effect on the episode's predictably stellar ratings.