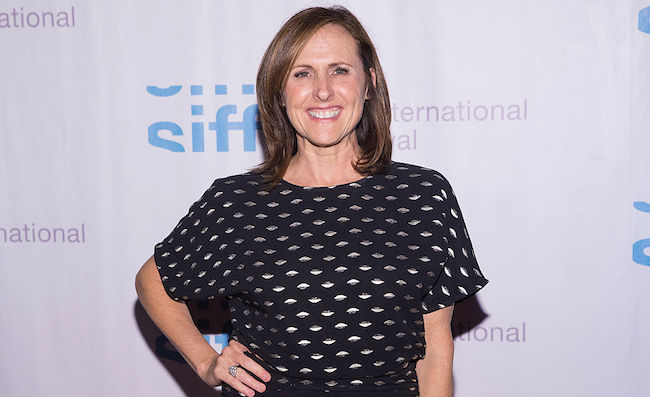 Are sassy mothers who put schnapps in their Starbucks lattes a new genre of comedy? It sure looks that way. First up, we have Bad Moms starring Mila Kunis, Kristen Bell, and Kathryn Hahn. Now, according to Variety, the Molly Shannon and Toni Collette film, Fun Mom Dinner started shooting in Los Angeles this week. The ensemble cast also includes Ron Huebel from Transparent, Adam Levine, Paul Rust, and Adam Scott. We haven't seen a script yet, so we're not sure if Scott will be showing his junk in this movie too.
Fun Mom Dinner marks the directorial debut for Alethea Jones, an Australian comedy writer newcomer. It will be executive produced by Naomi Scott (who is Adam Scott's wife) and Julie Yaeger Rudd who also wrote the script. Shannon has worked with Rudd's husband, Paul in Wet Hot American Summer. 
Fun Mom Dinner is about a group of moms who have nothing in common with each other except their children's preschool class. When one of the moms brings up the idea of a fun mom dinner party "the night suddenly takes an unexpected turn and things get real." The group of moms realize they might actually have more in common with each other than they realized. Naomi Scott told Variety, "We're really pleased that this has become such a female-driven project." Besides Shannon and Collette, there hasn't been any casting announcements regarding who will be playing the other mothers.
(Via: Variety)