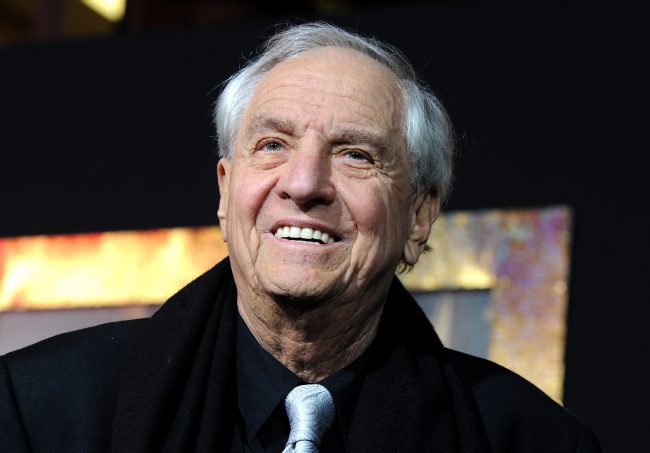 Famed Hollywood writer, director, producer and actor Garry Marshall passed away Tuesday at the age of 81. Upon hearing the news, many celebrities released statements and sent their condolences on social media, Variety reports.
Henry Winkler, who famously played "The Fonz" on the Marshall-created sitcom Happy Days was one of the first to tweet his condolences. "Thank you for your loyalty, friendship and generosity," Winkler tweeted.
Actor Rob Lowe tweeted that Marshall changed he and his wife's lives early on in their careers:
Richard Gere, who worked with Marshall on Pretty Woman, had nothing but kind things to say about the Hollywood icon in a released statement:
"Garry of course was one of those truly important people one is blessed to meet in one's lifetime. Besides being the pulse and life force of 'Pretty Woman'… a steady helmsman on a ship that could have easily capsized… he was a super fine and decent man, husband and father who brought real joy and love and infectious good spirits to every thing and everyone he crossed paths with. Everyone loved Garry. He was a mentor and a cheerleader and one of the funniest men who ever lived. He had a heart of the purest gold and a soul full of mischief. He was Garry."
Along with Happy Days, Marshall also co-created Laverne & Shirley, Mork & Mindy, and developed The Odd Couple, among other shows. He was a writer and producer on The Dick Van Dyke Show, The Lucy Show, and Gomer Pyle, USMC. As a filmmaker, he directed Pretty Woman, Runaway Bride, The Princess Diaries and a long list of other films. Marshall also had an acting career that spanned over 65 years.
In April of this year, Uproxx interviewed Marshall. The show business veteran discussed his long, successful career and how he hoped his films positively affected viewers.
"I like people to come out of the theatre and say they had a nice time and are happier than when they went in," Marshall said.
More famed actors, comedians, directors and entertainers also tweeted their condolences. Check them out below:

(Via Variety)