Well, dear readers, it's official: The latest movie based on J.K. Rowling's wizard people has begun filming. Principal photography has begun on Fantastic Beasts and Where to Find Them in Warner Bros. Studios in Leavesden, England. Now that the movie is filming, and these things can't very well be hidden anymore, Warner Bros. has revealed the movie's full cast. Some of these names, like Eddie Redmayne, Katherine Waterston and Colin Farrell are already known, but some are new…
– Eddie Redmayne is the main protagonist Newt Scamander, the world's most preeminent magizoologist. That means he knows about unicorns and griffins and stuff.
– Katherine Waterston (Inherent Vice) plays the female lead. Or one of the female leads. It turns out her character Tina actually has a sister named Queenie played by Alison Sudol (Transparent).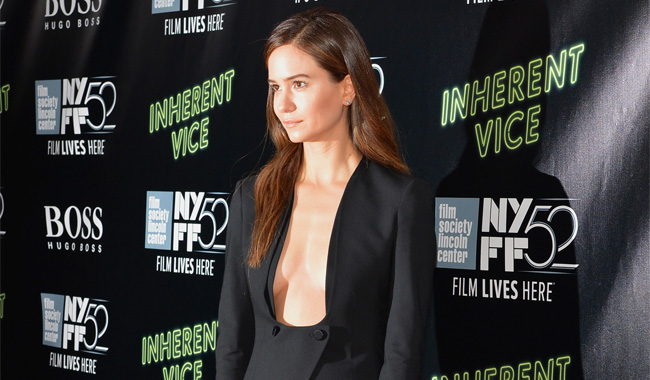 – Colin Farrell plays Graves, a mysterious wizard Warner Bros. is refusing to say much about. PROBABLY BECAUSE HE'S THE VILLAIN. Whoops, did I type that? In caps, no less? Well, no time to backspace now.
– Ezra Miller (The Perks of Being a Wallflower) plays Credence, another wizard Newt crosses paths with. Jenn Murray (Brooklyn) plays Chastity, a friend or possibly relative of Credence (these names, man).
– Dan Fogler (Balls of Fury) is Jacob, a lowly muggle Newt is probably forced to hang out with. Ugh, muggles.
– Samantha Morton (Minority Report) and newcomer Faith Wood-Blagrove play Mary Lou and Modesty, two characters we don't really know anything about.
So, there you have it. A pretty sexy lot for a J.K Rowling adaptation. No Rupert Grint types need apply this time. Fantastic Beasts and Where to Find Them is being directed by Harry Potter vet David Yates from a script by J.K. Rowling herself. The movie is scheduled to enchant theaters Nov. 18, 2016.
(via Screen Rant)