A monthly guide to what's essential in the world of streaming, Blu-ray, and DVD with an emphasis on vintage favorites getting a second life.
Matinee (Shout! Factory)
In January of 1993, Joe Dante released the film he'd been more or less born to make, one that combined his ability to bring warmth to macabre scenarios, a career-long interest in monster movies, and an increasingly deft command of comedy. Working from a script by Charles Haas, Matinee unfolds over a few fraught days in 1962 Key West where young Simon (Gene Fenton) waits for his dad to return from a ship involved what will come to be known as the Cuban Missile Crisis. One compensation: the same weekend sees the local premiere of Mant!, the latest film by Lawrence Woolsey (John Goodman), a director known for his outrageous gimmicks.
Dante brings a great love affection for the period — that it coincides with his own coming-of-age years probably doesn't hurt — and Goodman's tremendous fun as Woolsey, whose flair for showmanship rivals that of his inspiration, William Castle. The dead-on parodies of period films help, as does Cathy Moriarty's deadpan work as Woolsey's long-suffering leading lady/girlfriend. It's set apart, however, by the way it captures the anxiety of growing up wondering if the end of the world is just around the corner — and hoping it lasts at least long enough to see one more movie.
Matinee fell through the cracks at the time, but this Blu-ray edition does right by the film, throwing in a number of extra features including the full-length version of Mant! (Viewers are left to provide their own Atomo-vision, and Rumble-rama, alas.)
The Breakfast Club (Criterion)
I wrote about this movie at length a few weeks ago, but it's worth reiterating that this Criterion edition nicely fleshes out the experience of revisiting one of the key films of the 1980s.
Hell Night (Scream Factory)
Hell Night is not a key film of the 1980s, or any decade, but it's fun to have this long-unavailable '80s slasher film back in circulation. Come for the chance to see Linda Blair and Vincent Van Patten try to escape death. Stay for the quaalude jokes.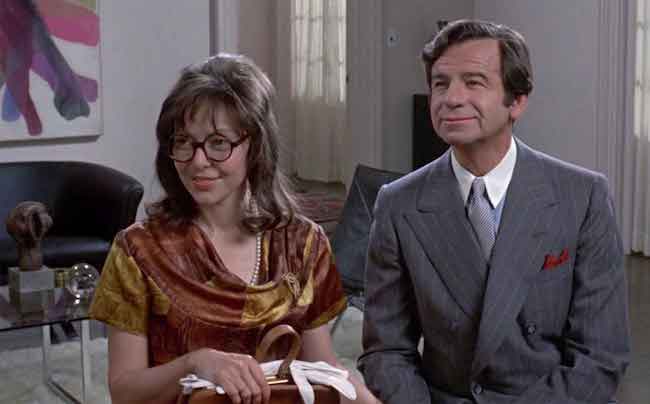 A New Leaf (Olive Films)
Elaine May is one of the key comedic voices of the second half of the 20th century, but that doesn't mean it's been easy to catch up with her films lately. The Heartbreak Kid –her best movie, and biggest hit — remains unavailable via streaming services and out of print on physical media. Her most famous film — Ishtar — is easy to find but remains divisive. (It's actually pretty great, especially in its first half.) Happily, her 1971 directorial debut, A New Leaf, recently saw a re-release featuring a handsome new restoration and some special features that delve into its troubled production history. Whatever the tumult, the finished film, in which Walter Matthau plays a wastrel playboy who decides to marry and kill a wealthy eccentric (May, going daffy), remains a delight.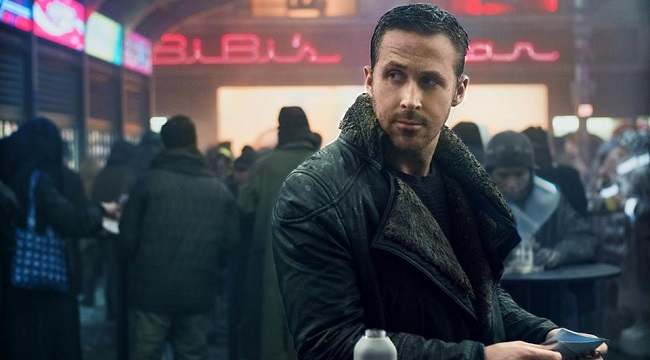 Blade Runner 2049 (Warner Bros.)
The dust may have settled after its theatrical release, but expect the debate over this sequel to rage on, fueled by the chance for obsessives to study its every frame at home. If nothing else, it's a great looking movie.
Happy Death Day (Universal)
A horror film that shamelessly rips off its premise from Groundhog Day (which it more or less admits in the film) shouldn't be this fun. But director Christopher B. Landon keeps finding amusing, and scary, variations as a not-so-nice sorority member (Jessica Rothe) has to relive the same day over and over unless she can stop a serial killer from doing her in.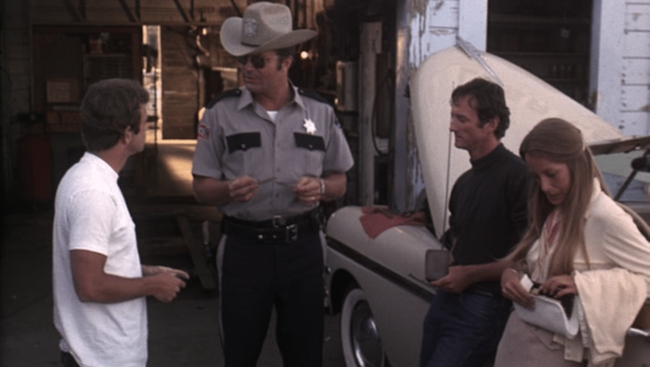 Macon County Line (Shout Factory)
Sometimes it's just fascinating to watch a movie that was a huge hit in its day but has since fallen into obscurity. First released in 1974, Macon County Line played drive-ins and regional theaters for months, finding appreciative audiences in secondary markets and small towns as it expanded. (It wouldn't debut in New York until nine months into its release.) Allegedly based on a true story — it's not — the film stars real-life brothers Alan and Jesse Vint as good ol' boys on a tear through the '50s South before their army stint begins. But trouble follows, thanks in part to a narrowminded sheriff played by Beverly Hillbillies' Max Baer Jr. (who co-wrote and produced the film). After some early thrills, it plays like a long, earnest ride to an obvious tragic destination. But as a cultural artifact of a time when a movie could become a hit by playing into regional interests, it's a compelling watch.