Just yesterday, the actors who played The Lost Boys from Hook, Steven Spielberg's 1991 reinterpretation of Peter Pan, reunited for a photo shoot in honor of the film's 25th anniversary. The photoshoot is an absolute delight (you can and should go see it over at 22 Vision's Facebook page) and it has, of course, kicked up a bit of nostalgia about the film that put the word "Bangarang!" into our heads. While A-listers like Julia Roberts, Dustin Hoffman, and Maggie Smith have all continued with their very successful careers, and both Robin Williams and Bob Hoskins have sadly and prematurely passed away, curiosity abounds with regard to The Lost Boys, so here's a look at what all the kids who said they'd never grow up have been doing since they became grown-ups.
Dante Basco – Rufio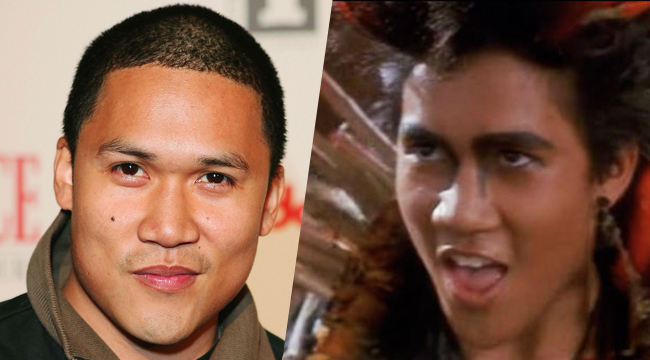 After starring as Rufio, the leader of The Lost Boys in Peter Pan's absence, Dante Basco would go on to a prolific career in animated voice work, including recurring characters on Avatar: The Last Airbender, The Legend of Korra, and Ultimate Spider-Man. A Filipino American, Basco has been extremely vocal about the lack of diversity in mainstream American pop culture and started We Own The 8th, an Asian American arts collective to help combat the problem. He also has roughly a half-dozen projects in various stages of post-production, so it looks like he'll be keeping his busy schedule for the time being.
In the wake of Robin Williams' tragic death in 2014, Basco also penned this farewell letter to his late co-star on his blog.
James Madio – Don't Ask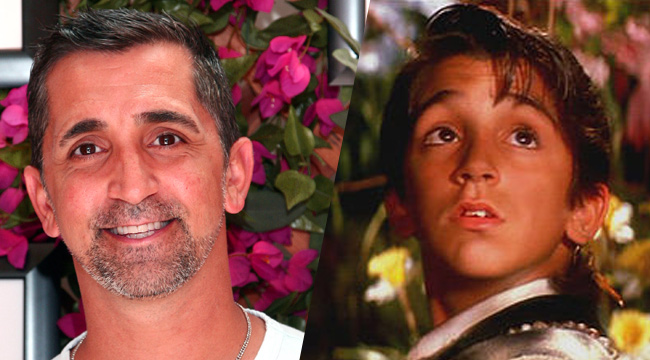 After making his acting debut in Hook, James Madio's co-star Dustin Hoffman took notice of the young actor, and recruited him to play his son in 1992's media satire Hero. He'd go on to co-star in The Basketball Diaries alongside Leonardo DiCaprio and Mark Wahlberg before transitioning to lead roles in TV series like USA High and HBO's Band of Brothers. More recently, he's appeared in the film adaptation of Jersey Boys, as well as guest spots in everything from Law & Order: SVU to Tim and Eric's Bedtime Stories. He also spent time serving on the board of the WWII Foundation, which documents the history of WWII through the voices of its veterans.
Thomas Tulak – Too Small
Another actor who made his debut in Hook, Thomas Tulak played the youngest Lost Boy, Too Small. After a brief recurring role on NBC's Cheers and a single episode of Mad About You in the early 1990s, Tulak retired from acting. During a Reddit AMA last year, he mentioned that he had met with his former co-star James Madio to help him get back into the acting world (as well as mentioning a feud between him and Raushan Hammond, who played Thud Butt.) Aside from his very active YouTube channel, Tulak just announced that his short film, Time, which he dedicated to Robin Williams, will be debuting at the San Francisco Comic Con film festival.

Ahmed Stoner – No Nap
After a handful of roles in several memorable sitcoms, including Roseanne, Malcolm in the Middle, and Boy Meets World, Stoner's last on-screen roles were a 'Teenage Employee' in Fox's live-action adaptation of The Tick in 2001 (which is currently being rebooted), and a bit part in Disney's TV movie Gotta Kick It Up in 2002. What he's up to exactly these days remains a mystery, but he seems to be having a good time, based on his Instagram page.
Jasen Fisher – Ace
While some actors were just getting their start in Hook, Jasen Fisher had starred in both Parenthood and The Witches before playing the Lost Boy known as Ace, which would end up being his last credited role. Accounts of what he's up to now vary, with an unverified claim on Wikipedia stating he's a professional poker player (according to his mother), though it's also been reported that he's been working as a golf caddy in Florida, which is attributed to a now-deleted YouTube interview.
Bo Gheorghe – Noseminer
With only one credit to his name as Noseminer, Bo Gheorghe has spent the last several years working as a freelance graphic designer in the Los Angeles area. He also just started up a Facebook fan page, including a photo from the recent 22 Vision photoshoot, along with one that looks to be from the set of Hook itself.

Raushan Hammond – Thud Butt
After Hook, Raushan Hammond had a handful of parts in shows like ER and Family Matters, then, like many of his co-stars, he retired from acting, save for a short film he directed and starred in himself, 2011's 24 Hours In Vegas. Hammond, whose character, Thud Butt, is given Pan's sword at the end of the movie, stayed in touch with Williams over the years, and Williams still referred to Hammond as "Thud." Hammond still performs, starring in his stage show, which is a unique mix of music, magic, comedy, and a little bit of nostalgia.
Isaiah Robinson – Pockets
While he only has one other acting credit besides Hook, 2005's Dead At The Box Office, Isaiah Robinson has kept busy working as a musician around the Chicago area, having performed with the likes of Aretha Franklin, R-Kelly, and Yo-Yo Ma just to name a few. He also works as an instructor for the Chicago Children's Choir, and for the last 14 years has been on staff as a musician/organist and Choir Master at the Life Center in Chicago. If that weren't enough, he was also the featured vocalist at Rahm Emanuel's mayoral inauguration in 2011.
Charlie Korsmo – Jack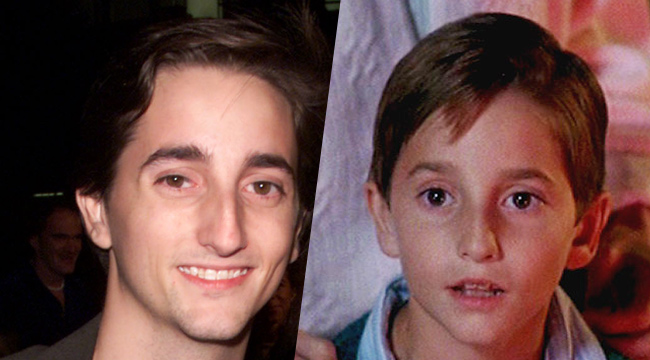 So he wasn't really a member of The Lost Boys, but after a successful run as a child actor, appearing in everything from What About Bob? to Dick Tracy, Korsmo co-starred as Jack, the son of the now-grown Peter Pan. After Hook, Korsmo didn't appear in anything until 1998's Can't Hardly Wait, which was his last film credit to date. Leaving showbiz behind, Korsmo instead took the scholarly route, earning a degree in physics from MIT in 2000, before graduating from Yale Law School in 2006. He currently works as a professor at the Case Western Reserve University School of Law in Cleveland, and five years ago was nominated by President Obama for membership to the Board of Trustees for the Barry Goldwater Scholarship and Excellence in Education Foundation.