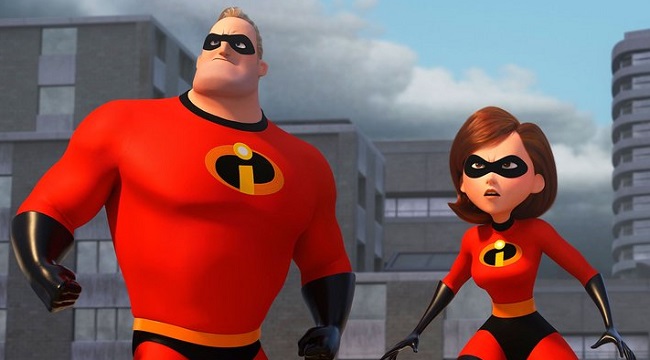 Nearly a full 14 years after Disney and Pixar's The Incredibles saved the day at theaters everywhere, its sequel, Incredibles 2 is hoping to do the same on June 15. And judging by the film's advance ticket sales numbers, that is precisely what the long-awaited followup is going to do. According to Deadline, Fandango claims the movie is its "biggest animated pre-seller off all-time, beating the pre-sales records of Disney/Pixar's Finding Dory at the same point in its sales cycle." What's more, Incredibles 2's pre-sale numbers are also outperforming past summer releases Wonder Woman, Spider-Man: Homecoming and Suicide Squad.
The most ambitious forecasts for the Brad Bird-directed title are in the upper $140Ms, meaning Incredibles 2 could topple Finding Dory's $135M opening to become the highest debut for an animated film ever at the domestic box office.
None of this should come as a surprise, since the amount of time between the original's release and its sequel's debut has primed audiences for the followup. Those who saw the first film in theaters and brought it home after have been stewing in their hopes for a second entry for years. Meanwhile, younger, potential new fans have been waiting in the wings. Speaking of waiting, you could always check out the trailer (again) before Incredibles 2 hits theaters next week.
(Via Deadline)